Latest News on Susan DiLallo
Stage Credits
Productions
[Off-Broadway, 2011]
Bookwriter
Lyricist
Writing
Lyricist
Bookwriter
Lyricist
Author
Bookwriter
Lyricist
Bookwriter
Additional Material
Susan DiLallo Awards and Nominations
- 2003 - Most promising musical theatre librettist

Susan Dilallo
Susan DiLallo News
FANCY NANCY, THE MUSICAL Returns to Chance Theater
by Marissa Tomeo - May 3, 2022
Chance Theater, Anaheim's official resident theater company, announces its 5th production of "Fancy Nancy, The Musical" the stage adaptation of the best-selling series of books by Jane O'Connor and illustrated by Robin Preiss Glasser. The 2012 play by Susan DiLallo (book and lyrics) and Danny Abosch (music) is the second show in the venue's 2022 TYA Family Series and is suited for all age groups.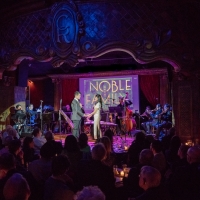 Photos: Telly Leung & More Lead NOBLE FAMILY Concert at The Cutting Room
by Chloe Rabinowitz - Mar 11, 2022
An all-star concert of the new musical Noble Family premiered at New York City's famed The Cutting Room on March 3, 2022. Directed by Richard Maltby, Jr. (Miss Saigon, Baby, Fosse), the starry cast was led by Broadway veterans including Telly Leung, Lianah Sta. Ana, and Joan Almedilla.
AFTER HAPPILY EVER AFTER To Premiere At Players Theatre In May
by Chloe Rabinowitz - Feb 3, 2022
After Happily Ever After, a new musical comedy, is set to make its New York premiere in an Off-Broadway residency at The Players Theatre (115 Macdougal Street) for a three-week limited engagement. The musical is scheduled to open on Thursday, May 5.
Photos: First Look at the Cast of FANCY, A Country Jukebox Musical At Meadow Brook Theatre
by A.A. Cristi - Aug 23, 2021
Inspired by Reba McEntire's hit recording, FANCY is the story of a young girl turned out of her mother's house with nothing but her guitar and the clothes on her back. Her dreams come true as she rises to country music superstardom, but at what cost? 
Meadow Brook Theatre Announces 2021-2022 Season
by A.A. Cristi - May 28, 2021
After the previous season was cut short, the company is glad to pick back up and reopen its doors with a world premiere of a new musical!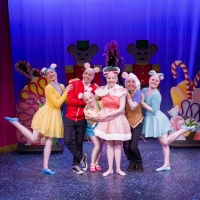 ANGELINA BALLERINA Opens Sunday, November 24th at Soho Playhouse
by Chloe Rabinowitz - Nov 22, 2019
The award-winning Vital Theatre Company is pleased to announce the return of Angelina Ballerina The Very Merry Holiday Musical, with book and lyrics by Susan DiLallo, music by Ben Morss, and direction and choreography by Sam Viverito. Hailed as 'a great holiday treat for your family to enjoy' in its premiere production (NYC Single Mom), the festive musical is based on the famous dancing mouseling and her friends created by Katharine Holabird and illustrated by Helen Craig.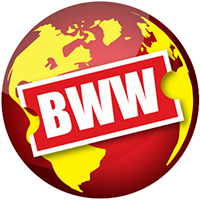 Chance Theater Announces 22nd Anniversary Season
by Julie Musbach - Oct 18, 2019
Chance Theater announces its 22nd Anniversary Season, which will be the sixth to employ both stages in its home at the Bette Aitken theater arts Center. Next year will feature eight fully-staged productions.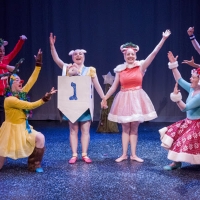 PINKALICIOUS And ANGELINA BALLERINA Featured In Vital Theatre Fall Season
by A.A. Cristi - Sep 16, 2019
The Award-Winning Vital Theatre Company is please to announce its Fall 2019 season which will include Pinkalicious The Musical, Angelina Ballerina The Musical and Angelina Ballerina The Very Merry Holiday Musical. For tickets and complete information please visit www.vitaltheatre.org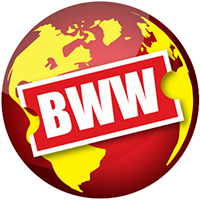 Casting Announced For EINSTEIN'S DREAMS, A New Musical Based On Alan Lightman's Novel, at 59E59 Theaters
by Stephi Wild - Sep 6, 2019
59E59 Theaters will present the NYC premiere of EINSTEIN'S DREAMS book and lyrics by Joanne Sydney Lessner, music and lyrics by Joshua Rosenblum, directed by Cara Reichel, and based on the novel by Alan Lightman. Milton Granger is the music director; the movement director/associate director is Dax Valdes.
Susan DiLallo Frequently Asked Questions
How many shows has Susan DiLallo written?
Susan DiLallo has written 6 shows including A Tree Grows in Brooklyn (Additional Material), That's Life! (Lyricist), Iron Curtain (Bookwriter), Once Upon A Time in New Jersey (Author), Angelina Ballerina the Musical (Bookwriter), Fancy Nancy The Musical (Bookwriter).
What awards has Susan DiLallo been nominated for?
Most promising musical theatre librettist () for .
What awards has Susan DiLallo won?
Most promising musical theatre librettist () for .