Photo Flash: Opening Night of Phillipa Soo-Led AMELIE at Center Theatre Group's Ahmanson Theatre!
Center Theatre Group's production of "Amélie, A New Musical" at the Ahmanson Theatre opened December 16 and continues through January 15, 2017. Based on the motion picture written by Jean-Pierre Jeunet and Guillaume Laurant, "Amélie, A New Musical" will have its Broadway premiere at the Walter Kerr Theatre, beginning performances on March 9, 2017 and opening April 3, 2017. Check out photos from the starry opening night below!
Amélie captured our hearts in the 2001 French film. Now Amélie (played by Tony Award nominee Phillipa Soo) comes to the stage in an inventive and captivating new musical directed by Tony Award winner Pam Mackinnon ("Who's Afraid of Virginia Woolf?," "Clybourne Park"), with a book by three-time Tony Award nominee Craig Lucas ("An American in Paris"), music by Daniel Messé (of the band Hem), lyrics by Nathan Tysen("Tuck Everlasting") and Daniel Messé, musical staging and choreography by Sam Pinkleton, musical direction by Kimberly Grigsby, vocal arrangements by Kimberly Grigsby and Daniel Messé, and orchestrations by Tony Award winner Bruce Coughlin.
In addition to Phillipa Soo in the title role, features, in alphabetical order, Emily Afton, David Andino, Randy Blair, Heath Calvert, Adam Chanler-Berat, Alison Cimmet, Savvy Crawford, Manoel Felciano, Harriett D. Foy, Alyse Alan Louis, Maria-Christina Oliveras, Lily Sanfelippo, Tony Sheldon, Jacob Keith Watson and Paul Whitty.
The musical follows the mesmerizing journey of the inquisitive and charmingly shy Amélie who turns the streets of Montmartre into a world of her own imagining, while secretly orchestrating moments of joy for those around her. After discovering a mysterious photo album and meeting a handsome stranger, Amélie realizes that helping others is easier than participating in a romantic story of her own.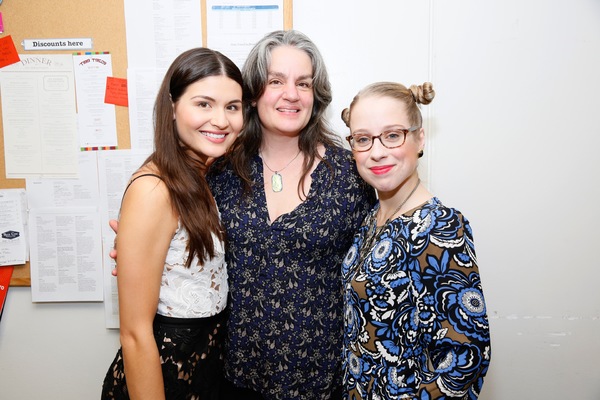 From left, cast member Phillipa Soo, director Pam Mackinnon and cast member Alyse Alan Louis pose backstage after the opening night performance of "Amélie, A New Musical" at Center Theatre Group/Ahmanson Theatre on Friday, December 16, 2016, in Los Angeles, California. (Photo by Ryan Miller/Capture Imaging)

From left, cast members Phillipa Soo and Savvy Crawford pose backstage after the opening night performance of "Amélie, A New Musical" at Center Theatre Group/Ahmanson Theatre on Friday, December 16, 2016, in Los Angeles, California. (Photo by Ryan Miller/Capture Imaging)

From left, cast member Phillipa Soo, director Pam Mackinnon and cast member Alyse Alan Louis pose backstage after the opening night performance of "Amélie, A New Musical" at Center Theatre Group/Ahmanson Theatre on Friday, December 16, 2016, in Los Angeles, California. (Photo by Ryan Miller/Capture Imaging)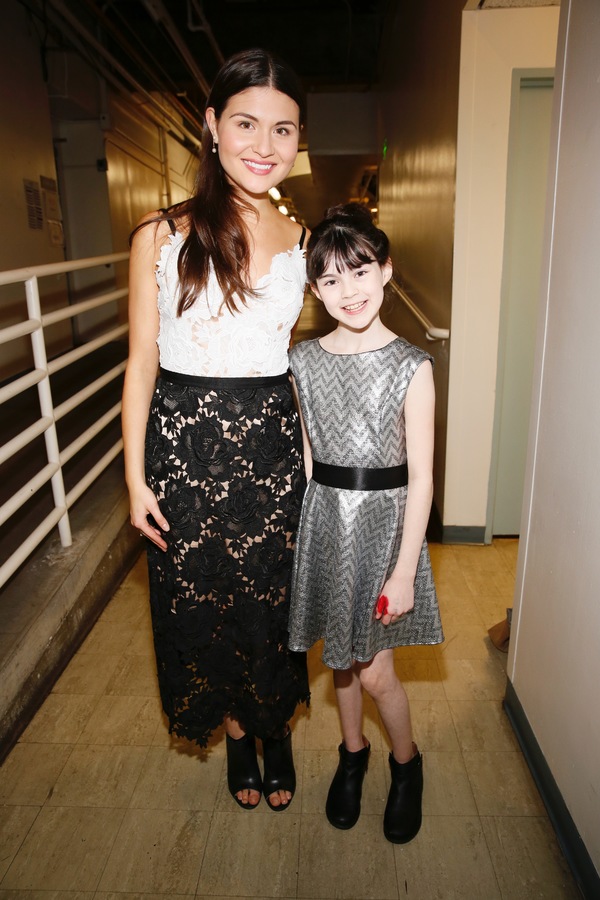 From left, cast members Phillipa Soo and Savvy Crawford pose backstage after the opening night performance of "Amélie, A New Musical" at Center Theatre Group/Ahmanson Theatre on Friday, December 16, 2016, in Los Angeles, California. (Photo by Ryan Miller/Capture Imaging)

From left, composer Daniel Messé and cast members Phillipa Soo and Adam Chanler-Berat pose at the party after the opening night performance of "Amélie, A New Musical" at Center Theatre Group/Ahmanson Theatre on Friday, December 16, 2016, in Los Angeles, California. (Photo by Ryan Miller/Capture Imaging)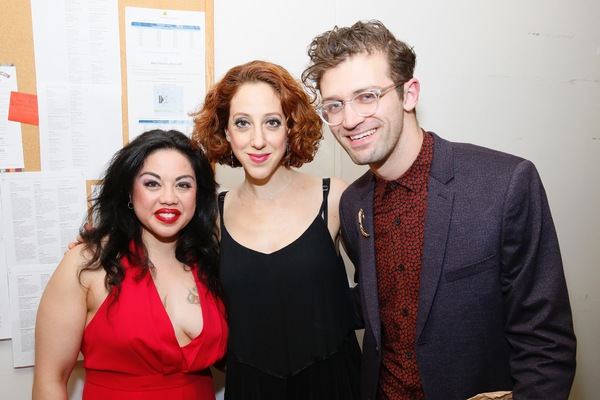 From left, cast members Maria-Christina Oliveras, Alison Cimmet and choreographer Sam Pinkleton pose backstage after the opening night performance of "Amélie, A New Musical" at Center Theatre Group/Ahmanson Theatre on Friday, December 16, 2016, in Los Angeles, California. (Photo by Ryan Miller/Capture Imaging)

From left, actor Wilson Cruz and cast members Phillipa Soo and Randy Blair pose at the party after the opening night performance of "Amélie, A New Musical" at Center Theatre Group/Ahmanson Theatre on Friday, December 16, 2016, in Los Angeles, California. (Photo by Ryan Miller/Capture Imaging)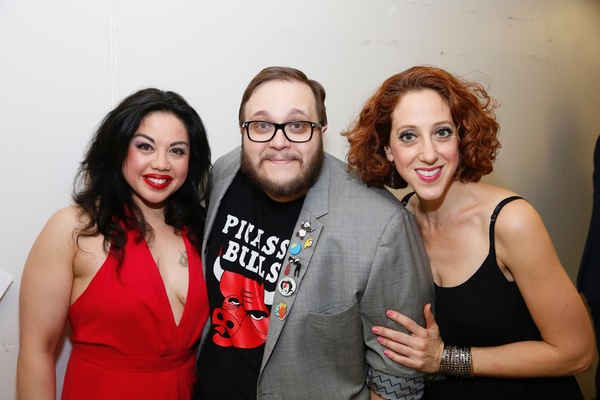 From left, cast members Maria-Christina Oliveras, Randy Blair and Alison Cimmet pose backstage after the opening night performance of "Amélie, A New Musical" at Center Theatre Group/Ahmanson Theatre on Friday, December 16, 2016, in Los Angeles, California. (Photo by Ryan Miller/Capture Imaging)

From left, cast members Paul Whitty, Maria-Christina Oliveras, Alison Cimmet and choreographer Sam Pinkleton pose backstage after the opening night performance of "Amélie, A New Musical" at Center Theatre Group/Ahmanson Theatre on Friday, December 16, 2016, in Los Angeles, California. (Photo by Ryan Miller/Capture Imaging)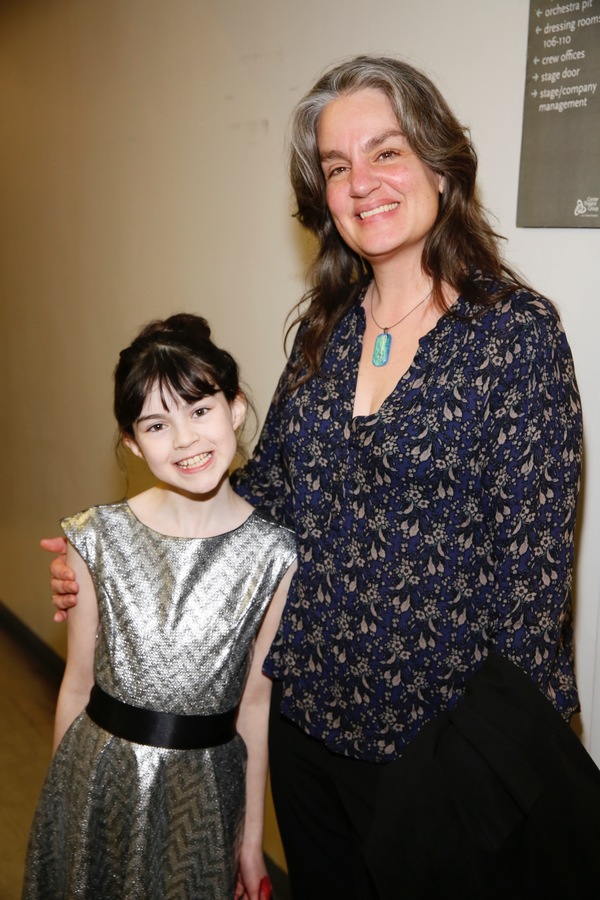 From left, cast member Savvy Crawford and director Pam Mackinnon pose backstage after the opening night performance of "Amélie, A New Musical" at Center Theatre Group/Ahmanson Theatre on Friday, December 16, 2016, in Los Angeles, California. (Photo by Ryan Miller/Capture Imaging)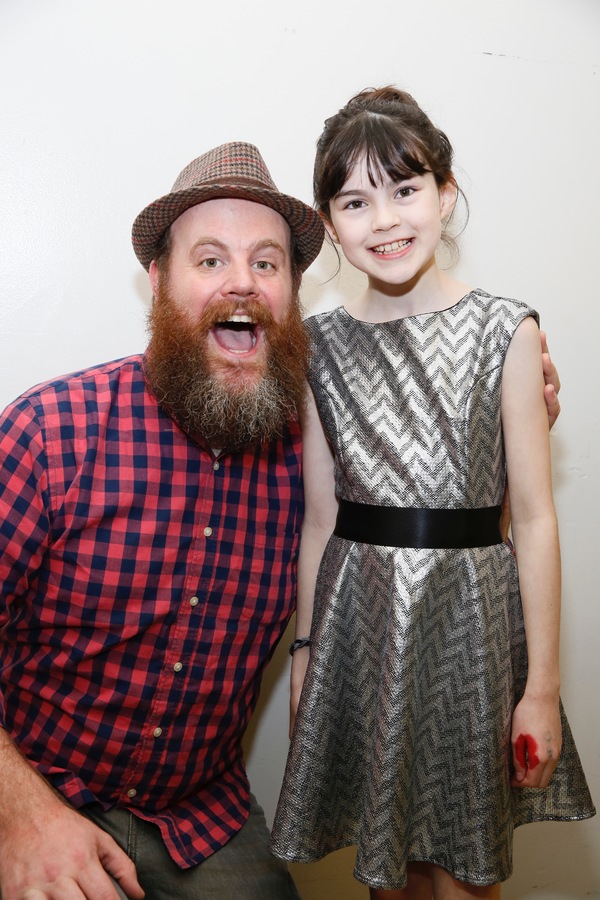 From left, cast members Paul Whitty and Savvy Crawford pose backstage after the opening night performance of "Amélie, A New Musical" at Center Theatre Group/Ahmanson Theatre on Friday, December 16, 2016, in Los Angeles, California. (Photo by Ryan Miller/Capture Imaging)

From left, cast member Phillipa Soo and Center Theatre Group Board President Kiki Ramos Gindler pose at the party after the opening night performance of "Amélie, A New Musical" at Center Theatre Group/Ahmanson Theatre on Friday, December 16, 2016, in Los Angeles, California. (Photo by Ryan Miller/Capture Imaging)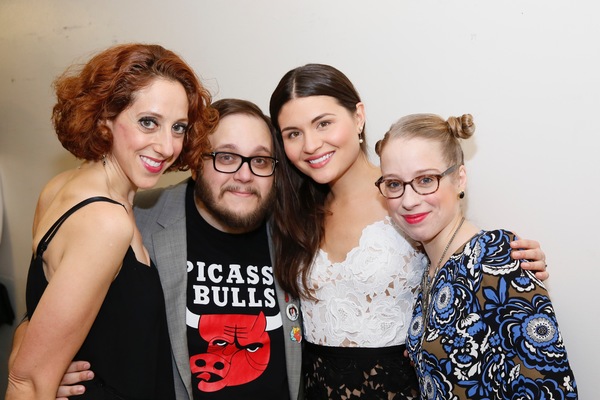 From left, cast members Alison Cimmet, Randy Blair, Phillipa Soo and Alyse Alan Louis pose backstage after the opening night performance of "Amélie, A New Musical" at Center Theatre Group/Ahmanson Theatre on Friday, December 16, 2016, in Los Angeles, California. (Photo by Ryan Miller/Capture Imaging)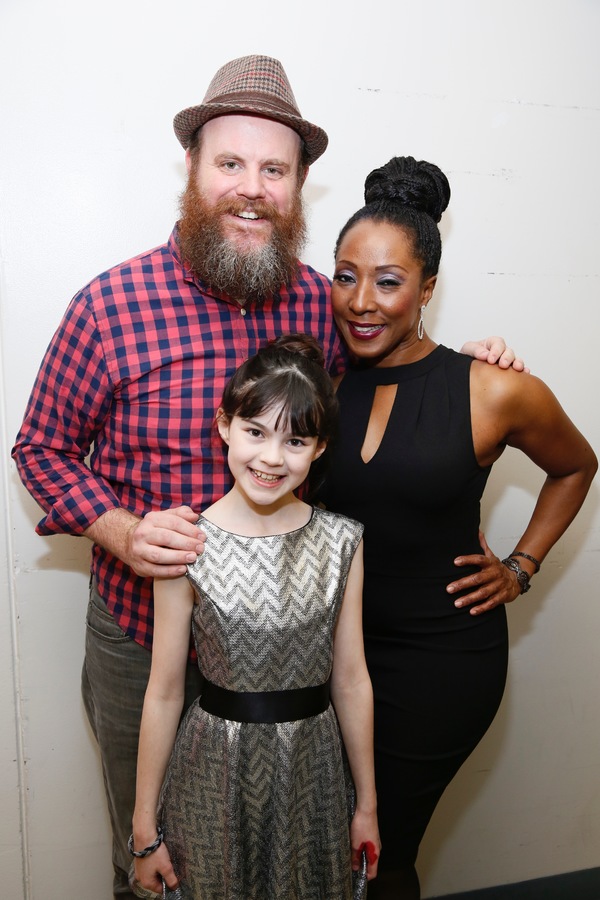 From left, cast members Paul Whitty, Savvy Crawford and Harriett D. Foy pose backstage after the opening night performance of "Amélie, A New Musical" at Center Theatre Group/Ahmanson Theatre on Friday, December 16, 2016, in Los Angeles, California. (Photo by Ryan Miller/Capture Imaging)

From left, cast members Maria-Christina Oliveras and Alyse Alan Louis pose backstage after the opening night performance of "Amélie, A New Musical" at Center Theatre Group/Ahmanson Theatre on Friday, December 16, 2016, in Los Angeles, California. (Photo by Ryan Miller/Capture Imaging)

From left, cast members David Andino and Heath Calvert pose at the party after the opening night performance of "Amélie, A New Musical" at Center Theatre Group/Ahmanson Theatre on Friday, December 16, 2016, in Los Angeles, California. (Photo by Ryan Miller/Capture Imaging)

From left, choreographer Sam Pinkleton and cast member Adam Chanler-Berat pose backstage after the opening night performance of "Amélie, A New Musical" at Center Theatre Group/Ahmanson Theatre on Friday, December 16, 2016, in Los Angeles, California. (Photo by Ryan Miller/Capture Imaging)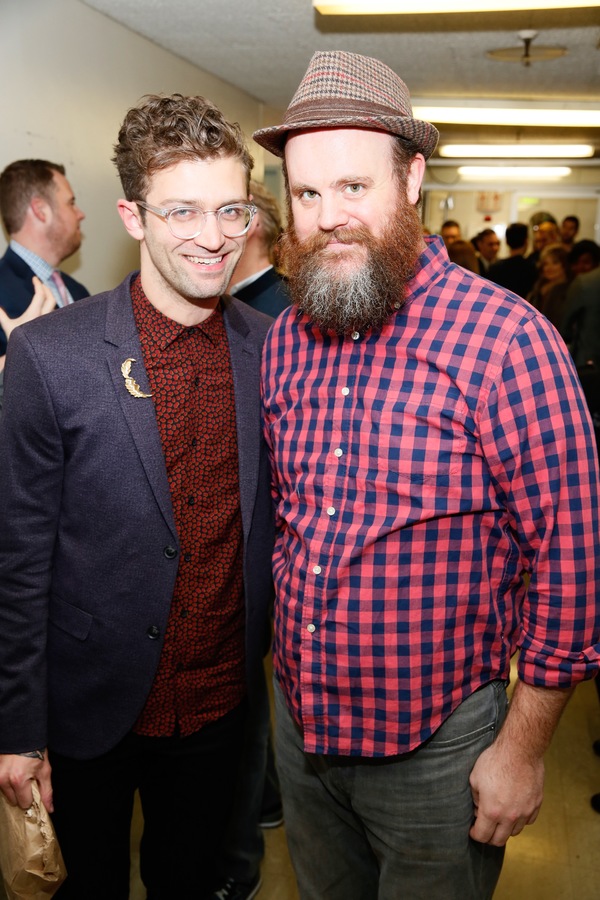 From left, choreographer Sam Pinkleton and cast member Paul Whitty pose backstage after the opening night performance of "Amélie, A New Musical" at Center Theatre Group/Ahmanson Theatre on Friday, December 16, 2016, in Los Angeles, California. (Photo by Ryan Miller/Capture Imaging)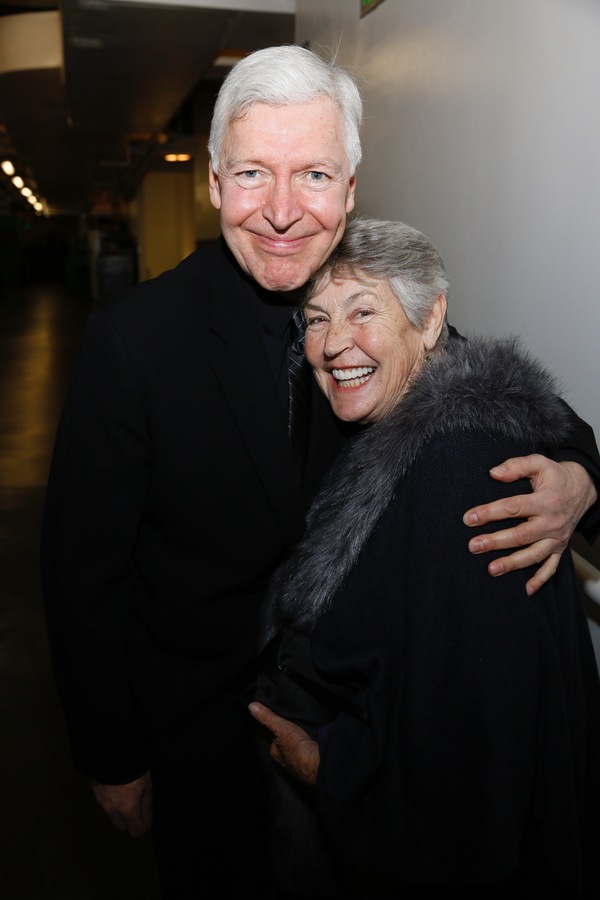 From left, cast member Tony Sheldon and singer Helen Reddy pose backstage after the opening night performance of "Amélie, A New Musical" at Center Theatre Group/Ahmanson Theatre on Friday, December 16, 2016, in Los Angeles, California. (Photo by Ryan Miller/Capture Imaging)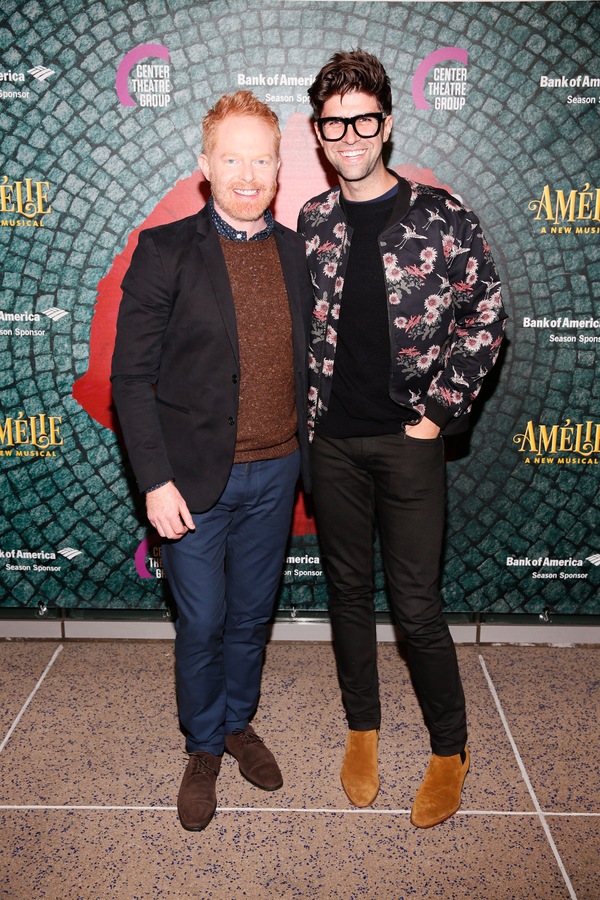 From left, actor Jesse Tyler Ferguson and husband Justin Mikita arrive for the opening night performance of "Amélie, A New Musical" at Center Theatre Group/Ahmanson Theatre on Friday, December 16, 2016, in Los Angeles, California. (Photo by Ryan Miller/Capture Imaging)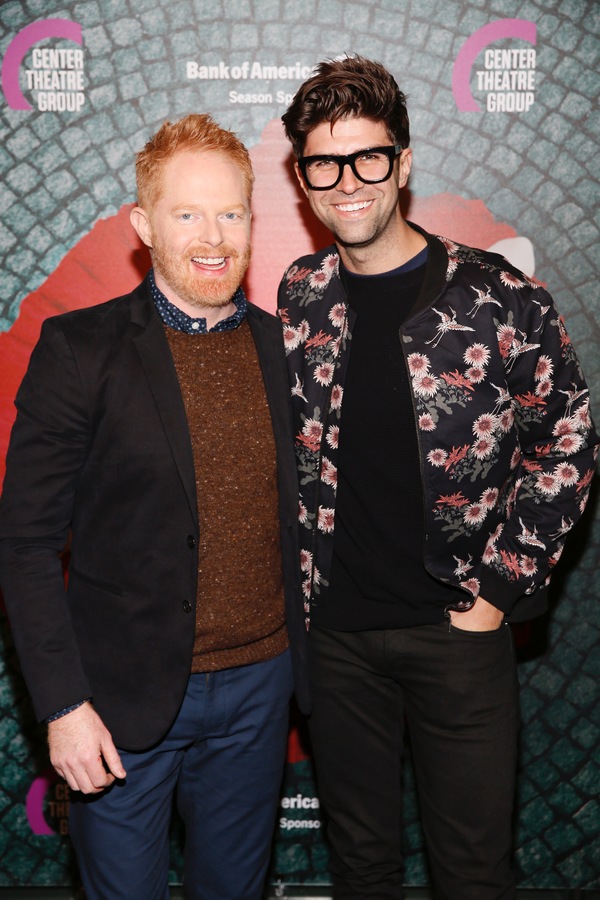 From left, actor Jesse Tyler Ferguson and husband Justin Mikita arrive for the opening night performance of "Amélie, A New Musical" at Center Theatre Group/Ahmanson Theatre on Friday, December 16, 2016, in Los Angeles, California. (Photo by Ryan Miller/Capture Imaging)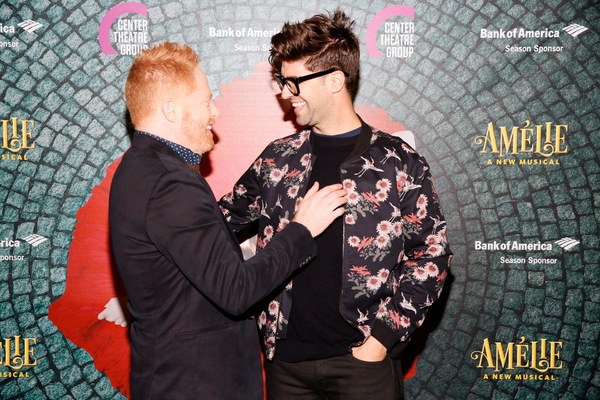 From left, actor Jesse Tyler Ferguson and husband Justin Mikita arrive for the opening night performance of "Amélie, A New Musical" at Center Theatre Group/Ahmanson Theatre on Friday, December 16, 2016, in Los Angeles, California. (Photo by Ryan Miller/Capture Imaging)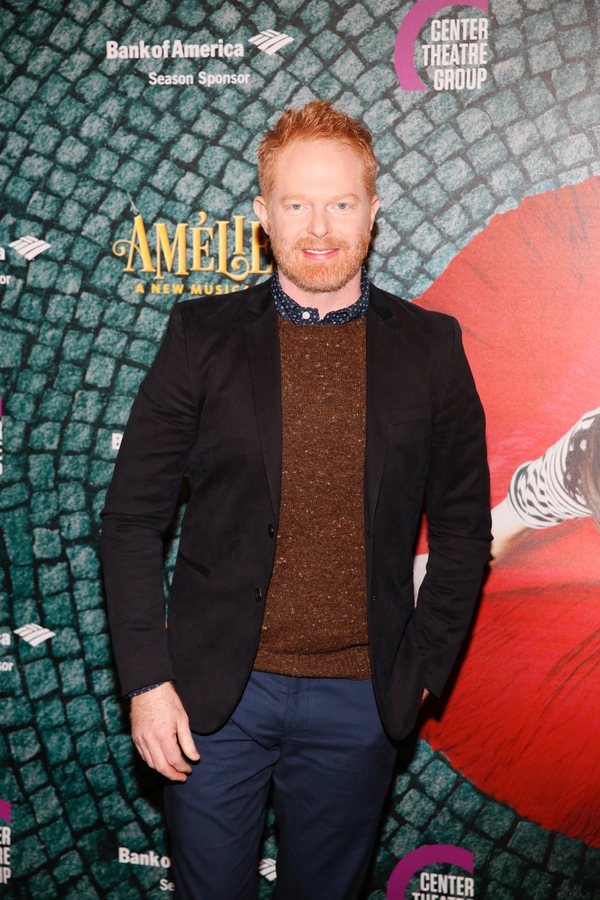 Actor Jesse Tyler Ferguson arrives for the opening night performance of "Amélie, A New Musical" at Center Theatre Group/Ahmanson Theatre on Friday, December 16, 2016, in Los Angeles, California. (Photo by Ryan Miller/Capture Imaging)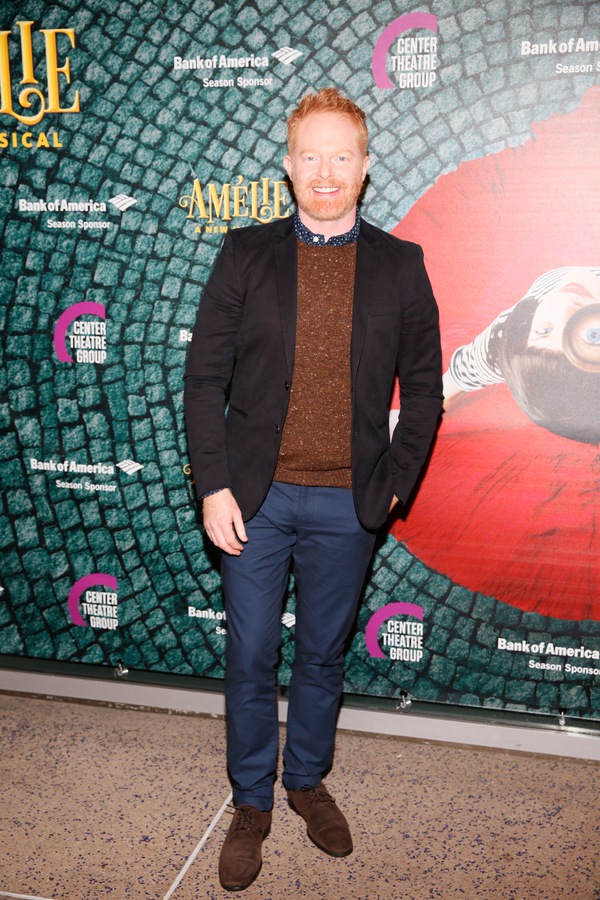 Actor Jesse Tyler Ferguson arrives for the opening night performance of "Amélie, A New Musical" at Center Theatre Group/Ahmanson Theatre on Friday, December 16, 2016, in Los Angeles, California. (Photo by Ryan Miller/Capture Imaging)

Actor Barrett Foa arrives for the opening night performance of "Amélie, A New Musical" at Center Theatre Group/Ahmanson Theatre on Friday, December 16, 2016, in Los Angeles, California. (Photo by Ryan Miller/Capture Imaging)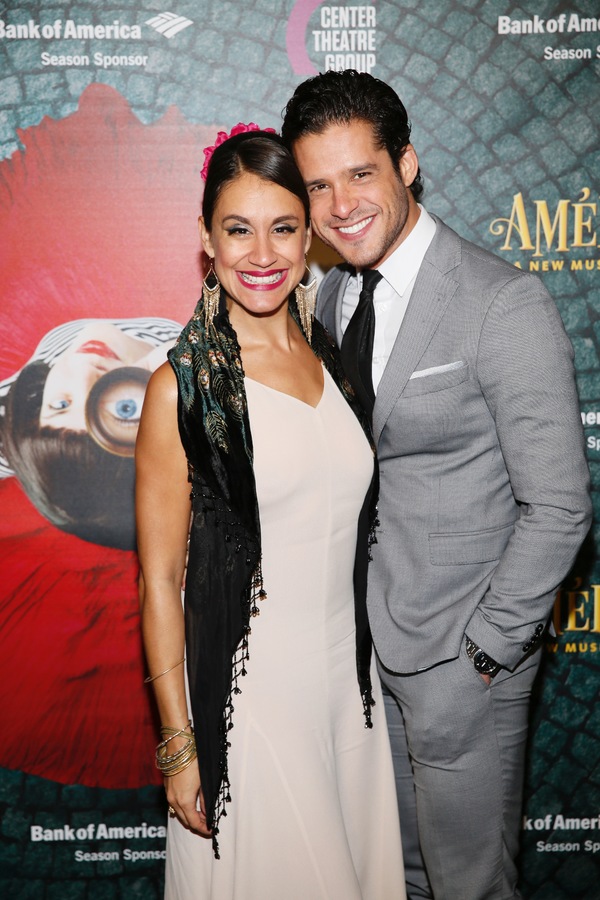 Actors Sabina Zuniga Varela and Miles Gaston Villanueva arrive for the opening night performance of "Amélie, A New Musical" at Center Theatre Group/Ahmanson Theatre on Friday, December 16, 2016, in Los Angeles, California. (Photo by Ryan Miller/Capture Imaging)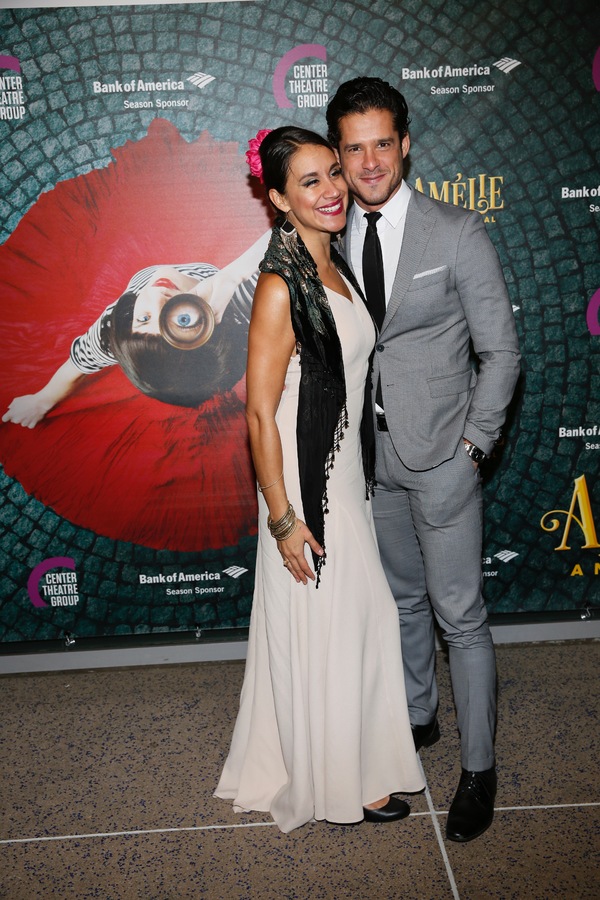 Actors Sabina Zuniga Varela and Miles Gaston Villanueva arrive for the opening night performance of "Amélie, A New Musical" at Center Theatre Group/Ahmanson Theatre on Friday, December 16, 2016, in Los Angeles, California. (Photo by Ryan Miller/Capture Imaging)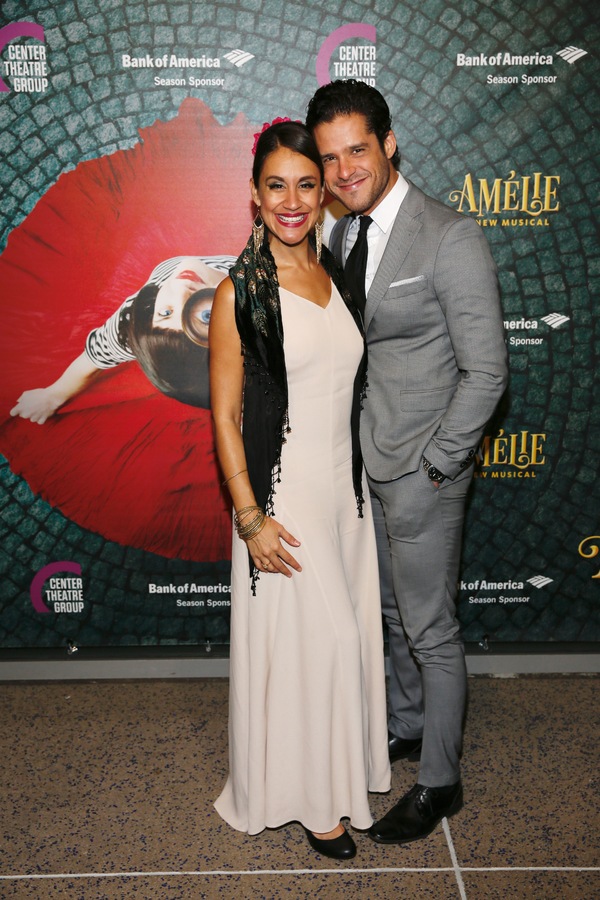 Actors Sabina Zuniga Varela and Miles Gaston Villanueva arrive for the opening night performance of "Amélie, A New Musical" at Center Theatre Group/Ahmanson Theatre on Friday, December 16, 2016, in Los Angeles, California. (Photo by Ryan Miller/Capture Imaging)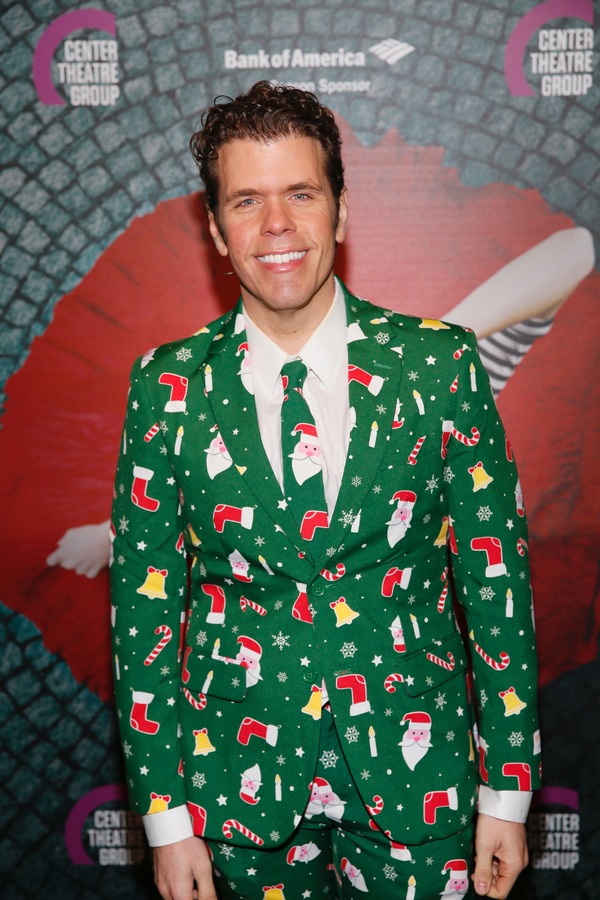 Perez Hilton arrives for the opening night performance of "Amélie, A New Musical" at Center Theatre Group/Ahmanson Theatre on Friday, December 16, 2016, in Los Angeles, California. (Photo by Ryan Miller/Capture Imaging)

Perez Hilton arrives for the opening night performance of "Amélie, A New Musical" at Center Theatre Group/Ahmanson Theatre on Friday, December 16, 2016, in Los Angeles, California. (Photo by Ryan Miller/Capture Imaging)

Actor Jeanne Syquia arrives for the opening night performance of "Amélie, A New Musical" at Center Theatre Group/Ahmanson Theatre on Friday, December 16, 2016, in Los Angeles, California. (Photo by Ryan Miller/Capture Imaging)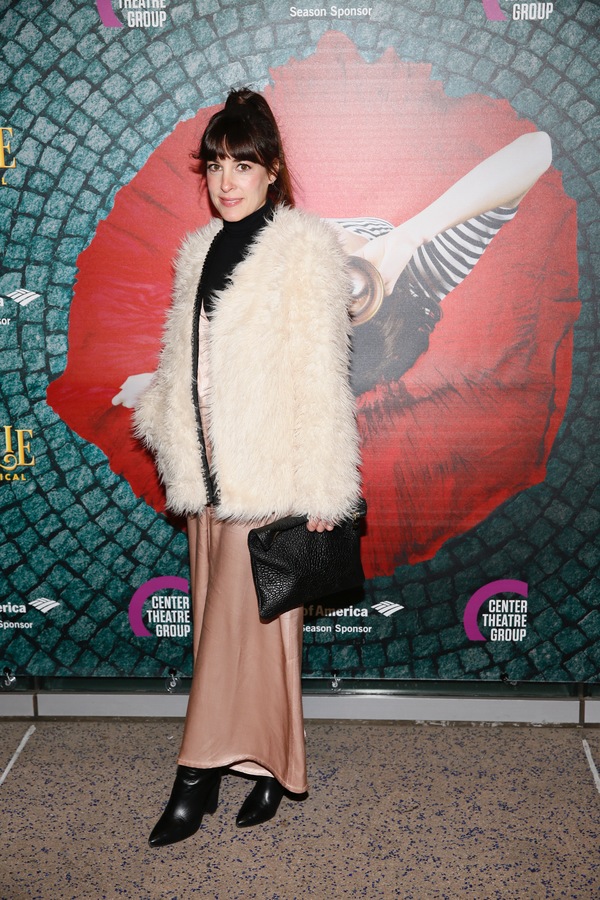 Actor Jeanne Syquia arrives for the opening night performance of "Amélie, A New Musical" at Center Theatre Group/Ahmanson Theatre on Friday, December 16, 2016, in Los Angeles, California. (Photo by Ryan Miller/Capture Imaging)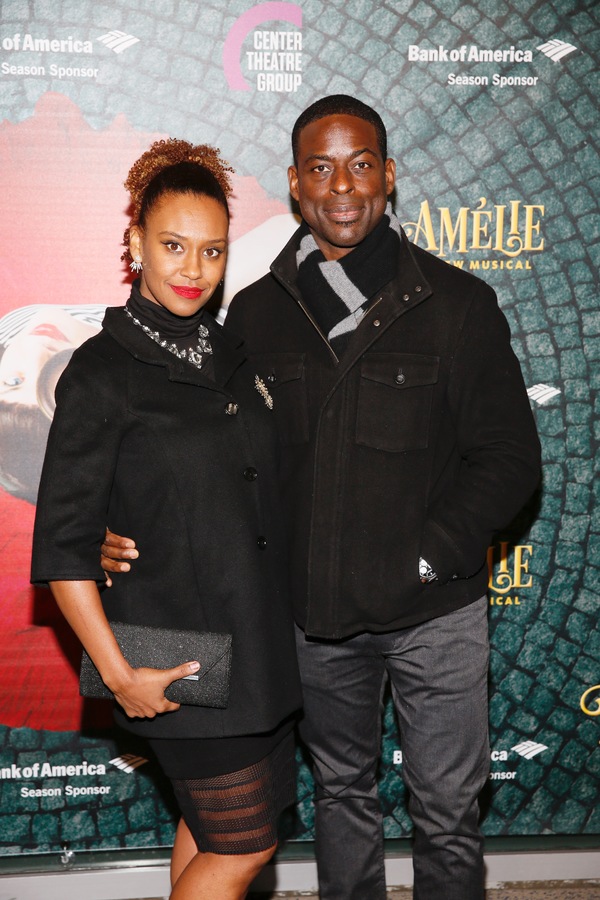 From left, actors Ryan Michelle Bathe and Sterling K. Brown arrive for the opening night performance of "Amélie, A New Musical" at Center Theatre Group/Ahmanson Theatre on Friday, December 16, 2016, in Los Angeles, California. (Photo by Ryan Miller/Capture Imaging)

From left, actors Ryan Michelle Bathe and Sterling K. Brown arrive for the opening night performance of "Amélie, A New Musical" at Center Theatre Group/Ahmanson Theatre on Friday, December 16, 2016, in Los Angeles, California. (Photo by Ryan Miller/Capture Imaging)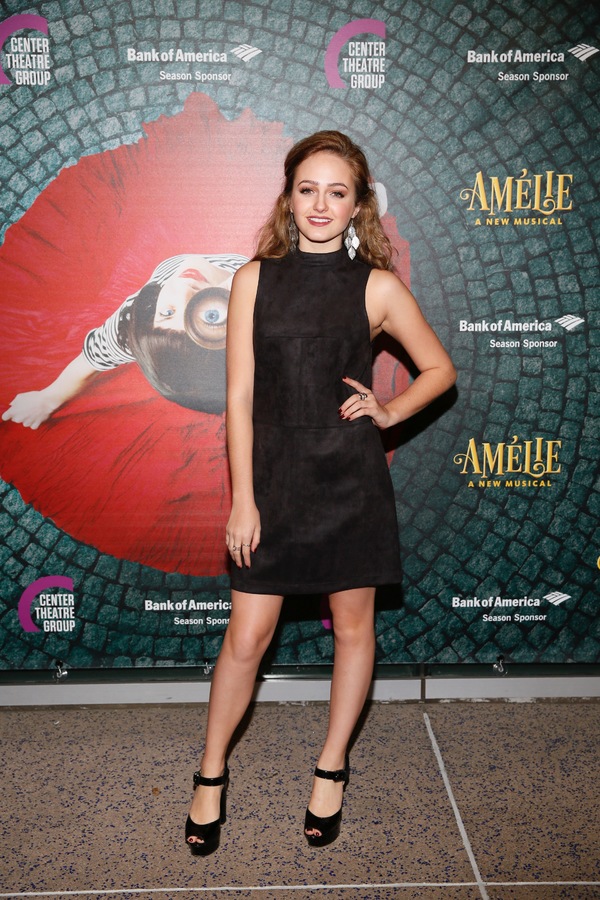 Actor Sophie Reynolds arrives for the opening night performance of "Amélie, A New Musical" at Center Theatre Group/Ahmanson Theatre on Friday, December 16, 2016, in Los Angeles, California. (Photo by Ryan Miller/Capture Imaging)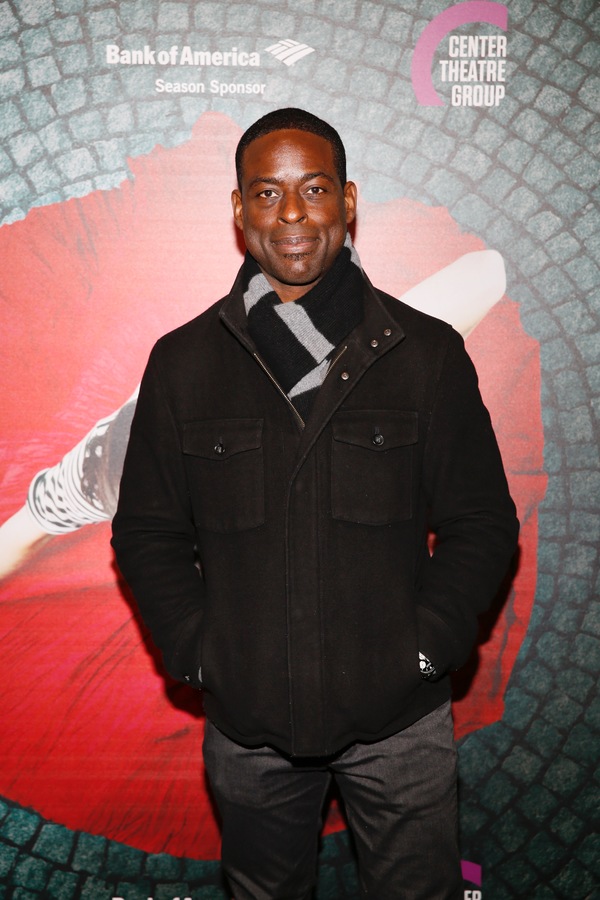 Actor Sterling K. Brown arrives for the opening night performance of "Amélie, A New Musical" at Center Theatre Group/Ahmanson Theatre on Friday, December 16, 2016, in Los Angeles, California. (Photo by Ryan Miller/Capture Imaging)

Actor Sophie Reynolds arrives for the opening night performance of "Amélie, A New Musical" at Center Theatre Group/Ahmanson Theatre on Friday, December 16, 2016, in Los Angeles, California. (Photo by Ryan Miller/Capture Imaging)

Recording artist Ellise Gitas arrives for the opening night performance of "Amélie, A New Musical" at Center Theatre Group/Ahmanson Theatre on Friday, December 16, 2016, in Los Angeles, California. (Photo by Ryan Miller/Capture Imaging)

Recording artist Ellise Gitas arrives for the opening night performance of "Amélie, A New Musical" at Center Theatre Group/Ahmanson Theatre on Friday, December 16, 2016, in Los Angeles, California. (Photo by Ryan Miller/Capture Imaging)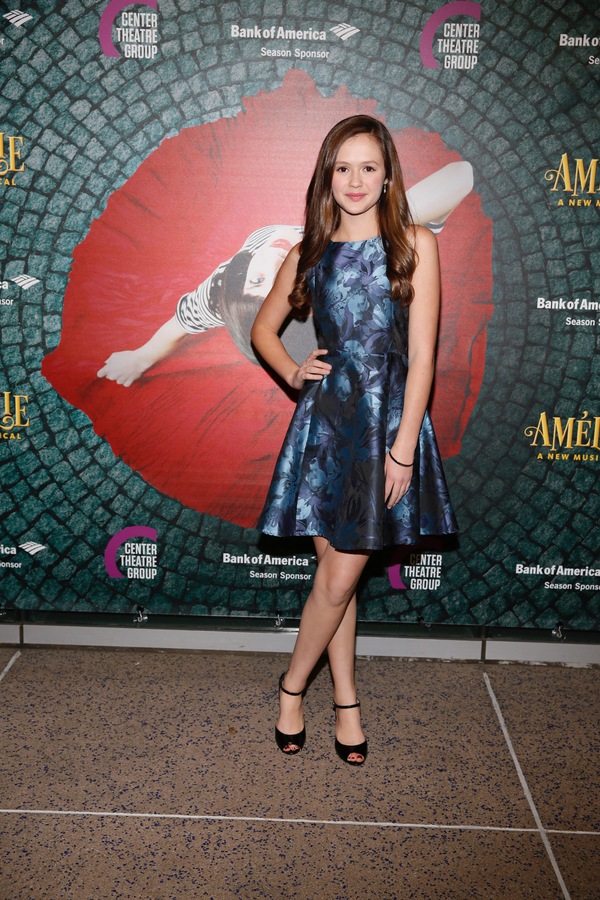 Actor Olivia Sanabia arrives for the opening night performance of "Amélie, A New Musical" at Center Theatre Group/Ahmanson Theatre on Friday, December 16, 2016, in Los Angeles, California. (Photo by Ryan Miller/Capture Imaging)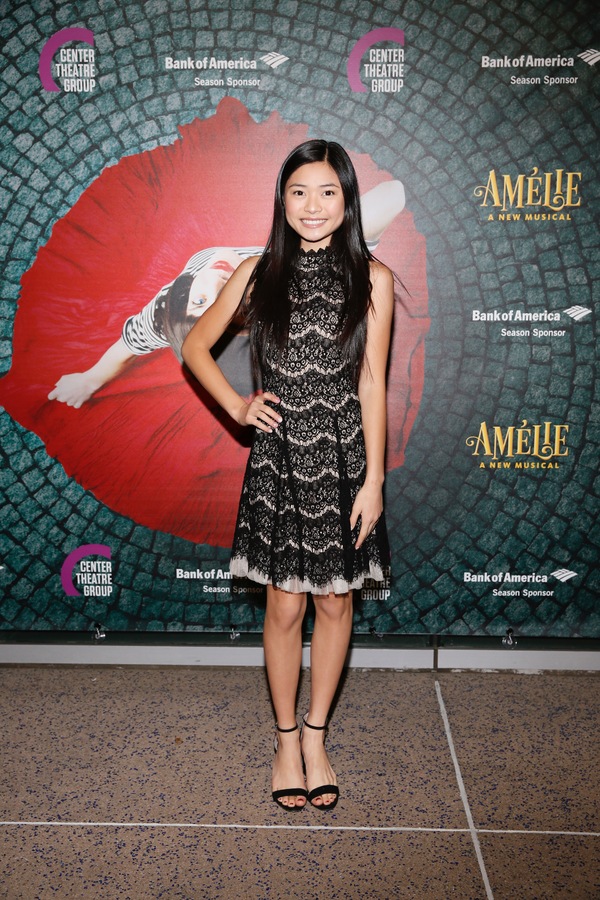 Actor Ashley Liao arrives for the opening night performance of "Amélie, A New Musical" at Center Theatre Group/Ahmanson Theatre on Friday, December 16, 2016, in Los Angeles, California. (Photo by Ryan Miller/Capture Imaging)

Actor Olivia Sanabia arrives for the opening night performance of "Amélie, A New Musical" at Center Theatre Group/Ahmanson Theatre on Friday, December 16, 2016, in Los Angeles, California. (Photo by Ryan Miller/Capture Imaging)

Actor Ashley Liao arrives for the opening night performance of "Amélie, A New Musical" at Center Theatre Group/Ahmanson Theatre on Friday, December 16, 2016, in Los Angeles, California. (Photo by Ryan Miller/Capture Imaging)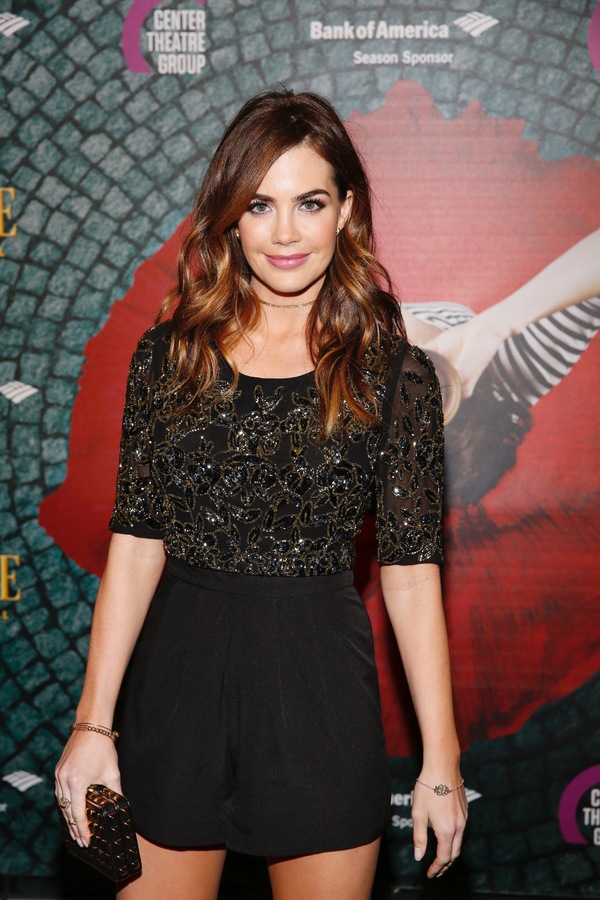 Actor Jillian Murray arrives for the opening night performance of "Amélie, A New Musical" at Center Theatre Group/Ahmanson Theatre on Friday, December 16, 2016, in Los Angeles, California. (Photo by Ryan Miller/Capture Imaging)

Actor Jillian Murray arrives for the opening night performance of "Amélie, A New Musical" at Center Theatre Group/Ahmanson Theatre on Friday, December 16, 2016, in Los Angeles, California. (Photo by Ryan Miller/Capture Imaging)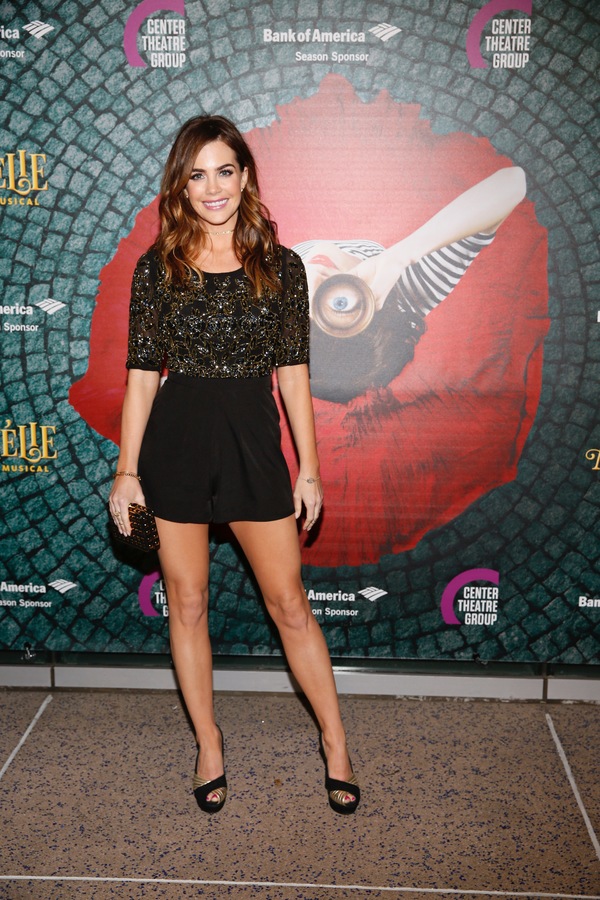 Actor Jillian Murray arrives for the opening night performance of "Amélie, A New Musical" at Center Theatre Group/Ahmanson Theatre on Friday, December 16, 2016, in Los Angeles, California. (Photo by Ryan Miller/Capture Imaging)

Actor Landry Bender arrives for the opening night performance of "Amélie, A New Musical" at Center Theatre Group/Ahmanson Theatre on Friday, December 16, 2016, in Los Angeles, California. (Photo by Ryan Miller/Capture Imaging)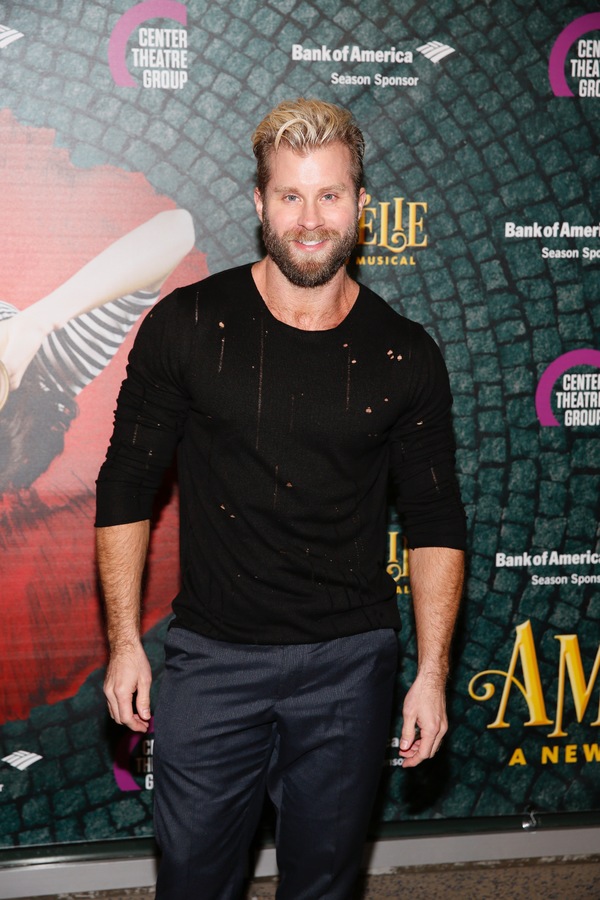 TV personality Craig Ramsay arrives for the opening night performance of "Amélie, A New Musical" at Center Theatre Group/Ahmanson Theatre on Friday, December 16, 2016, in Los Angeles, California. (Photo by Ryan Miller/Capture Imaging)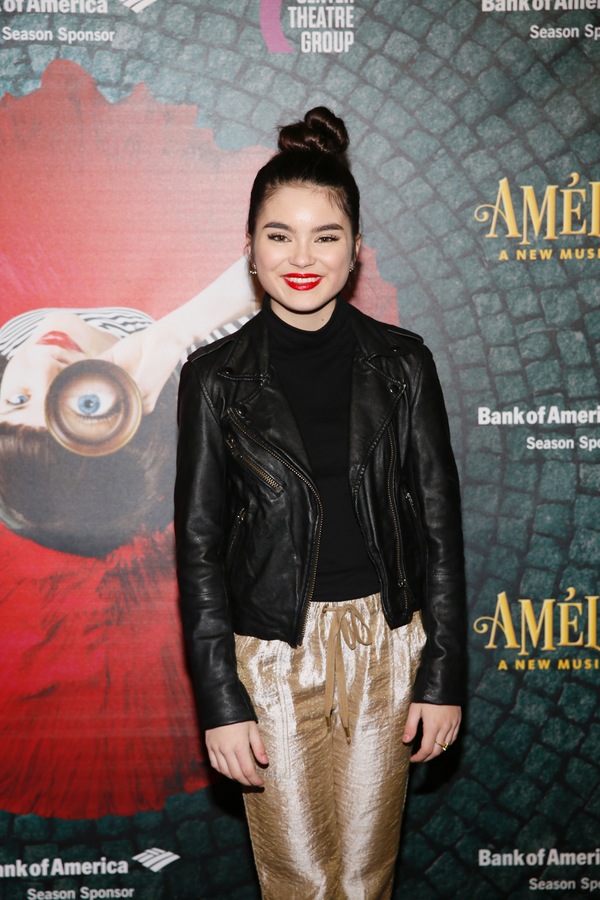 Actor Landry Bender arrives for the opening night performance of "Amélie, A New Musical" at Center Theatre Group/Ahmanson Theatre on Friday, December 16, 2016, in Los Angeles, California. (Photo by Ryan Miller/Capture Imaging)

TV personality Craig Ramsay arrives for the opening night performance of "Amélie, A New Musical" at Center Theatre Group/Ahmanson Theatre on Friday, December 16, 2016, in Los Angeles, California. (Photo by Ryan Miller/Capture Imaging)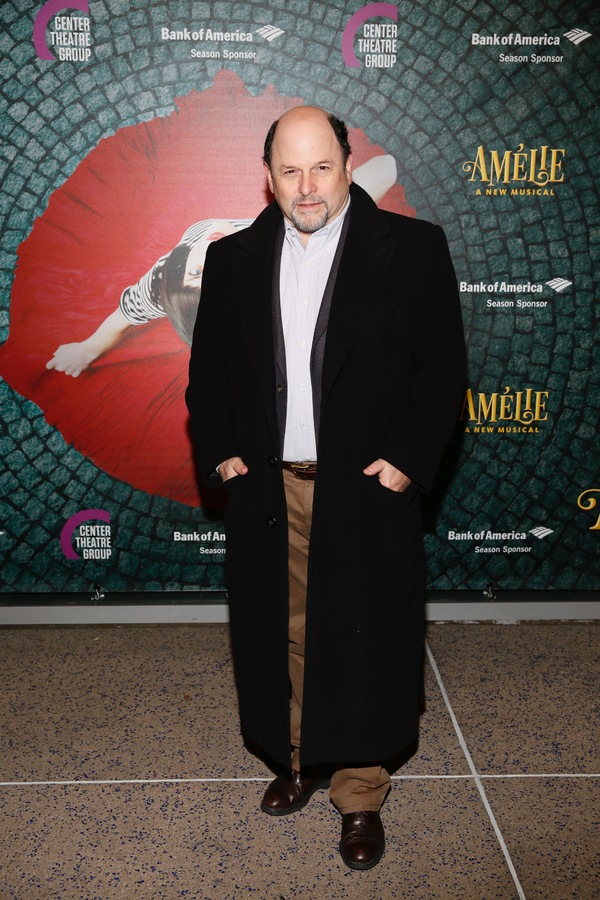 Actor Jason Alexander arrives for the opening night performance of "Amélie, A New Musical" at Center Theatre Group/Ahmanson Theatre on Friday, December 16, 2016, in Los Angeles, California. (Photo by Ryan Miller/Capture Imaging)

Actor Jason Alexander arrives for the opening night performance of "Amélie, A New Musical" at Center Theatre Group/Ahmanson Theatre on Friday, December 16, 2016, in Los Angeles, California. (Photo by Ryan Miller/Capture Imaging)

Actor Kelly McCreary arrives for the opening night performance of "Amélie, A New Musical" at Center Theatre Group/Ahmanson Theatre on Friday, December 16, 2016, in Los Angeles, California. (Photo by Ryan Miller/Capture Imaging)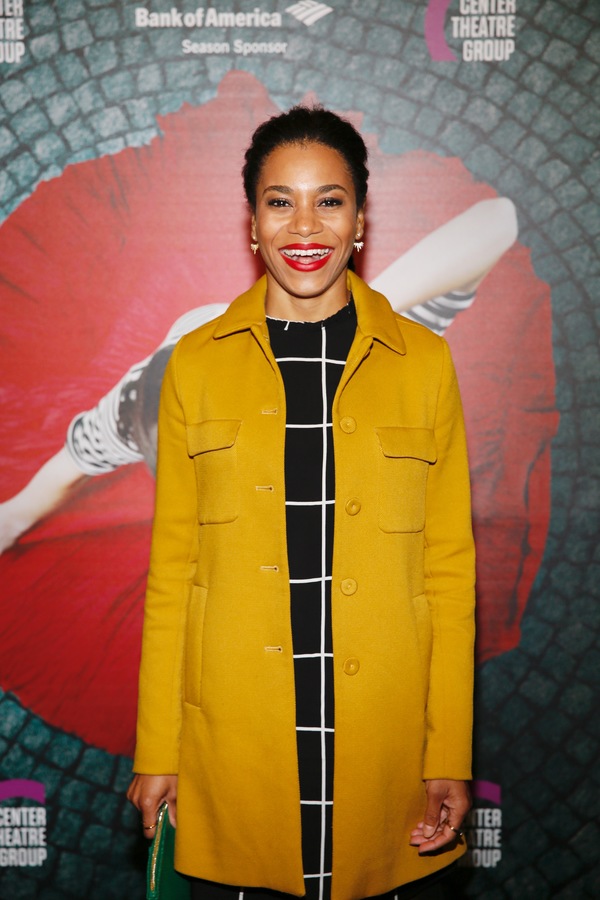 Actor Kelly McCreary arrives for the opening night performance of "Amélie, A New Musical" at Center Theatre Group/Ahmanson Theatre on Friday, December 16, 2016, in Los Angeles, California. (Photo by Ryan Miller/Capture Imaging)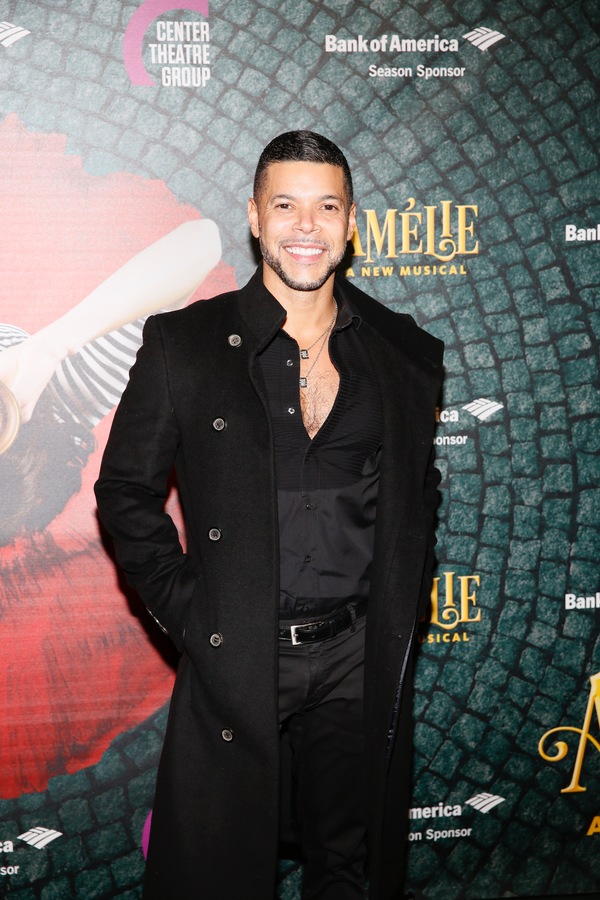 Actor Wilson Cruz arrives for the opening night performance of "Amélie, A New Musical" at Center Theatre Group/Ahmanson Theatre on Friday, December 16, 2016, in Los Angeles, California. (Photo by Ryan Miller/Capture Imaging)

From left, actors Kelly McCreary and Wilson Cruz arrive for the opening night performance of "Amélie, A New Musical" at Center Theatre Group/Ahmanson Theatre on Friday, December 16, 2016, in Los Angeles, California. (Photo by Ryan Miller/Capture Imaging)

Actor Wilson Cruz arrives for the opening night performance of "Amélie, A New Musical" at Center Theatre Group/Ahmanson Theatre on Friday, December 16, 2016, in Los Angeles, California. (Photo by Ryan Miller/Capture Imaging)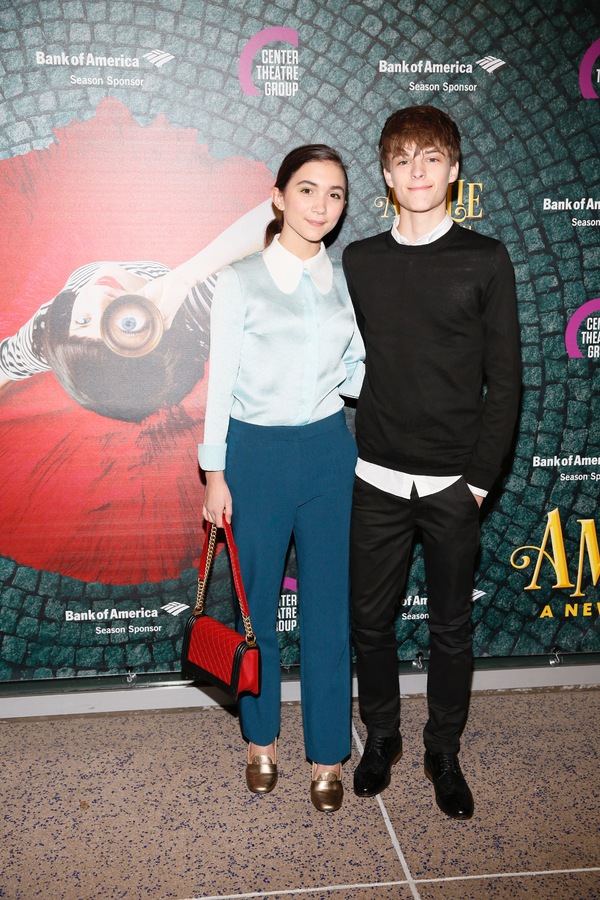 From left, actors Rowan Blanchard and Corey Fogelmanis arrive for the opening night performance of "Amélie, A New Musical" at Center Theatre Group/Ahmanson Theatre on Friday, December 16, 2016, in Los Angeles, California. (Photo by Ryan Miller/Capture Imaging)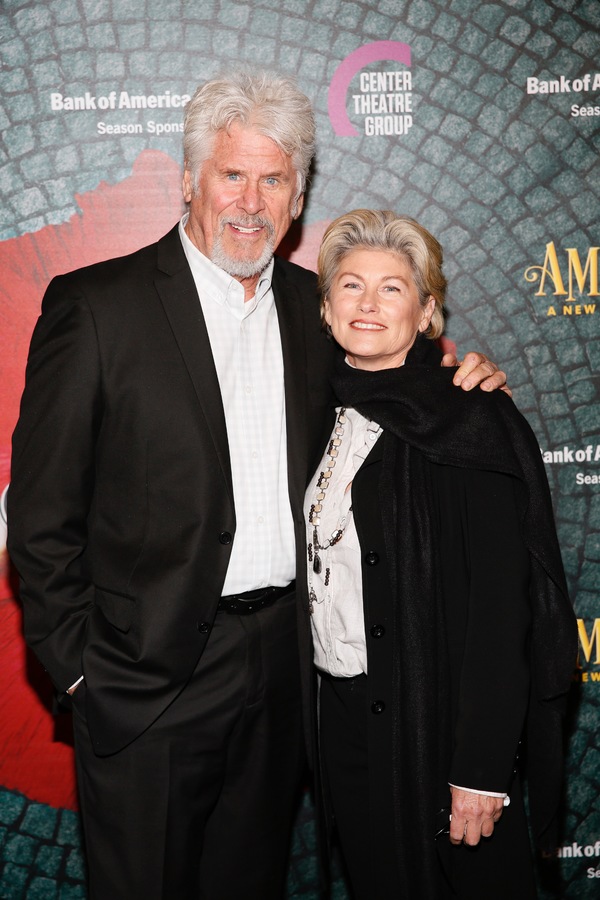 From left, actors Barry Bostwick and Sherri Jensen arrive for the opening night performance of "Amélie, A New Musical" at Center Theatre Group/Ahmanson Theatre on Friday, December 16, 2016, in Los Angeles, California. (Photo by Ryan Miller/Capture Imaging)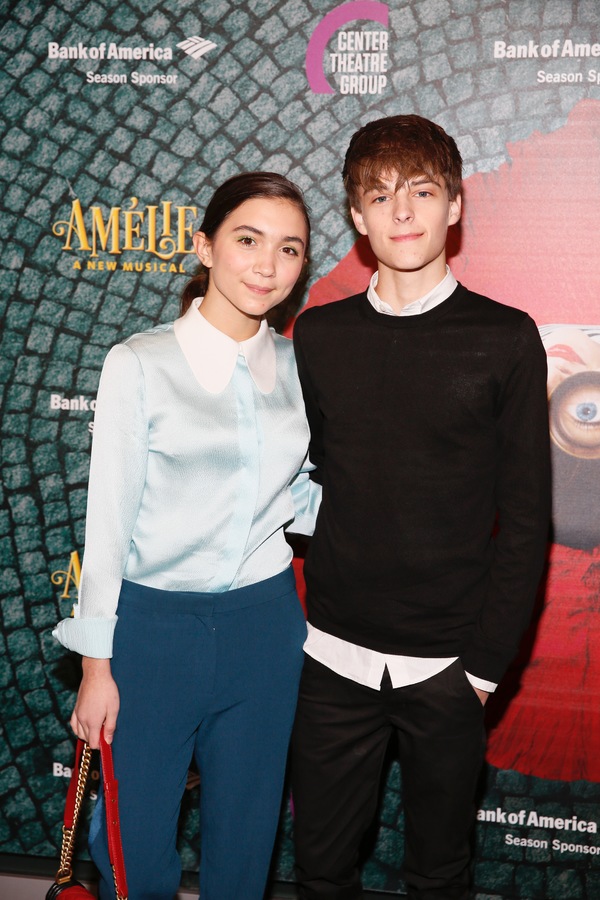 From left, actors Rowan Blanchard and Corey Fogelmanis arrive for the opening night performance of "Amélie, A New Musical" at Center Theatre Group/Ahmanson Theatre on Friday, December 16, 2016, in Los Angeles, California. (Photo by Ryan Miller/Capture Imaging)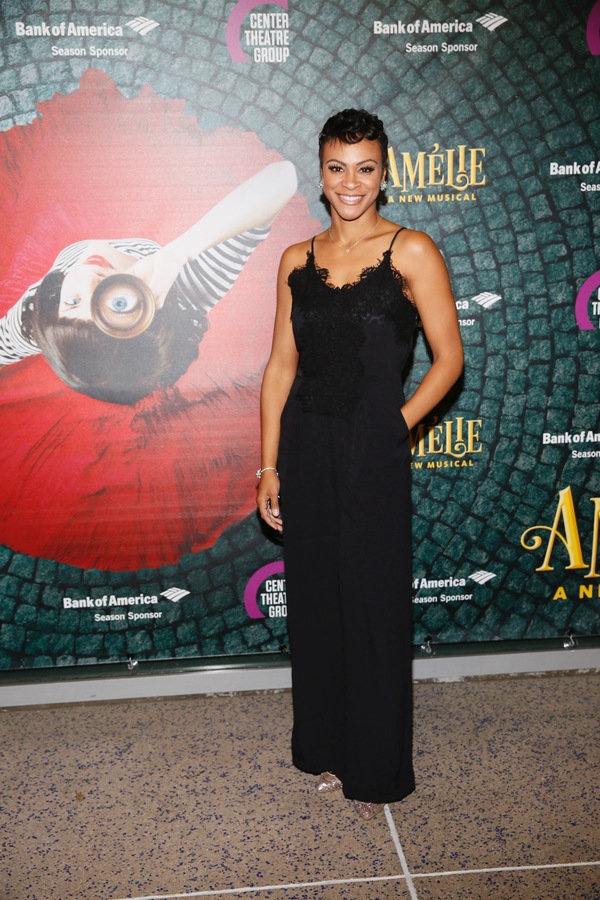 TV personality Carly Hughes arrive for the opening night performance of "Amélie, A New Musical" at Center Theatre Group/Ahmanson Theatre on Friday, December 16, 2016, in Los Angeles, California. (Photo by Ryan Miller/Capture Imaging)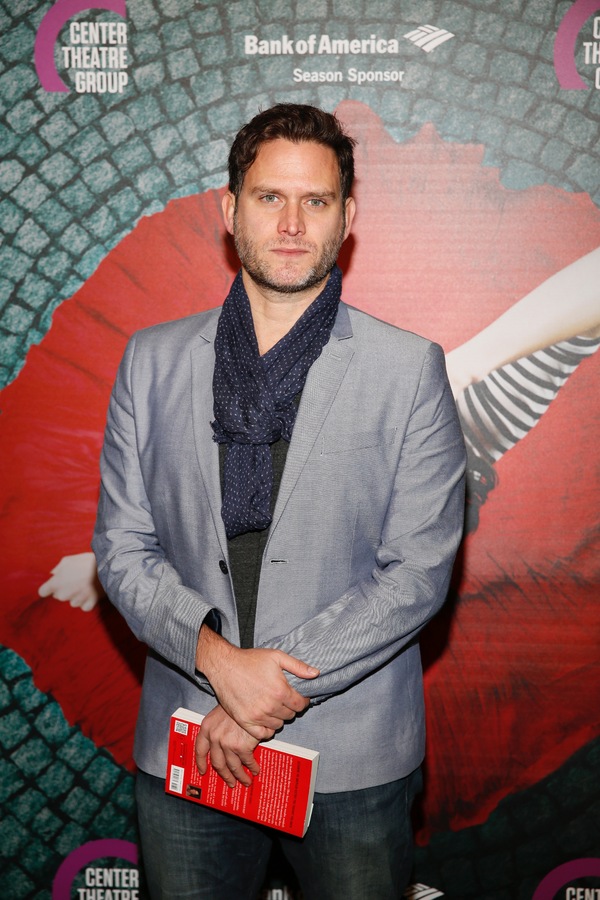 Actor Steven Pasquale arrives for the opening night performance of "Amélie, A New Musical" at Center Theatre Group/Ahmanson Theatre on Friday, December 16, 2016, in Los Angeles, California. (Photo by Ryan Miller/Capture Imaging)

Actor Ivan Hernandez arrives for the opening night performance of "Amélie, A New Musical" at Center Theatre Group/Ahmanson Theatre on Friday, December 16, 2016, in Los Angeles, California. (Photo by Ryan Miller/Capture Imaging)

Actor Sam Anderson arrives for the opening night performance of "Amélie, A New Musical" at Center Theatre Group/Ahmanson Theatre on Friday, December 16, 2016, in Los Angeles, California. (Photo by Ryan Miller/Capture Imaging)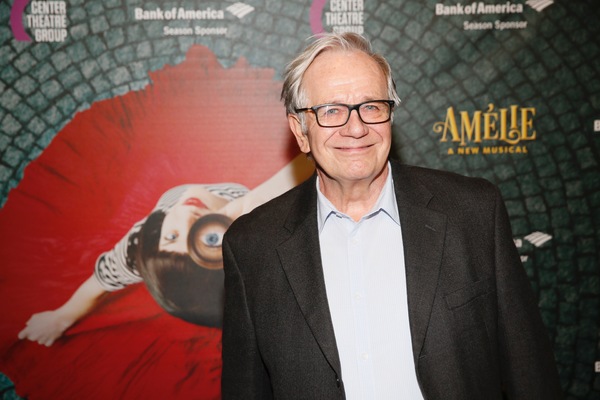 Actor Sam Anderson arrives for the opening night performance of "Amélie, A New Musical" at Center Theatre Group/Ahmanson Theatre on Friday, December 16, 2016, in Los Angeles, California. (Photo by Ryan Miller/Capture Imaging)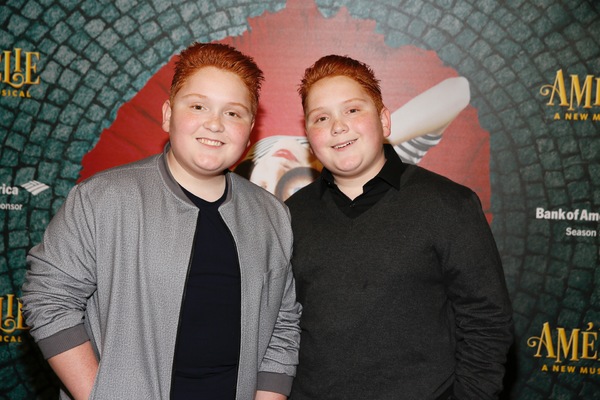 From left, actors Matthew and Benjamin Royer arrive for the opening night performance of "Amélie, A New Musical" at Center Theatre Group/Ahmanson Theatre on Friday, December 16, 2016, in Los Angeles, California. (Photo by Ryan Miller/Capture Imaging)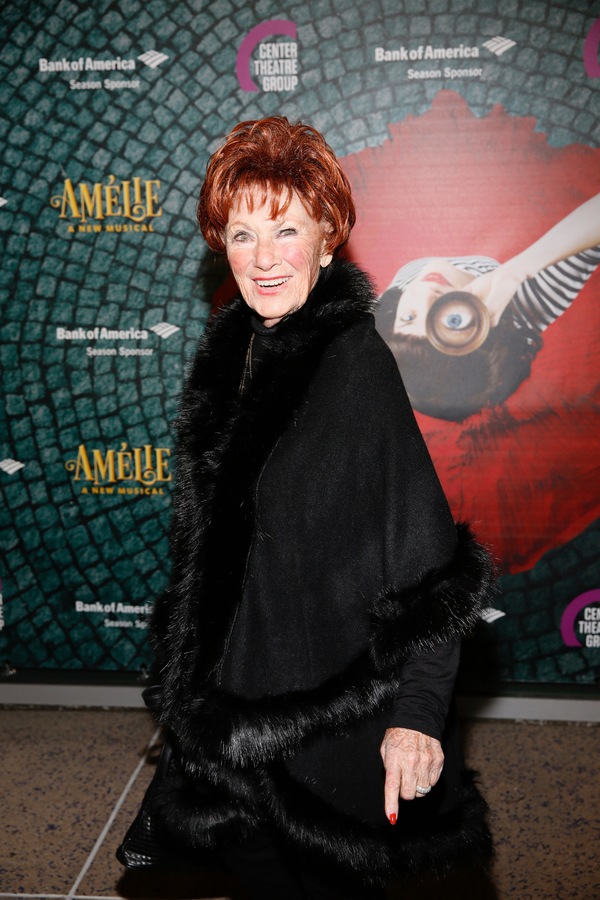 Actor Marion Ross arrives for the opening night performance of "Amélie, A New Musical" at Center Theatre Group/Ahmanson Theatre on Friday, December 16, 2016, in Los Angeles, California. (Photo by Ryan Miller/Capture Imaging)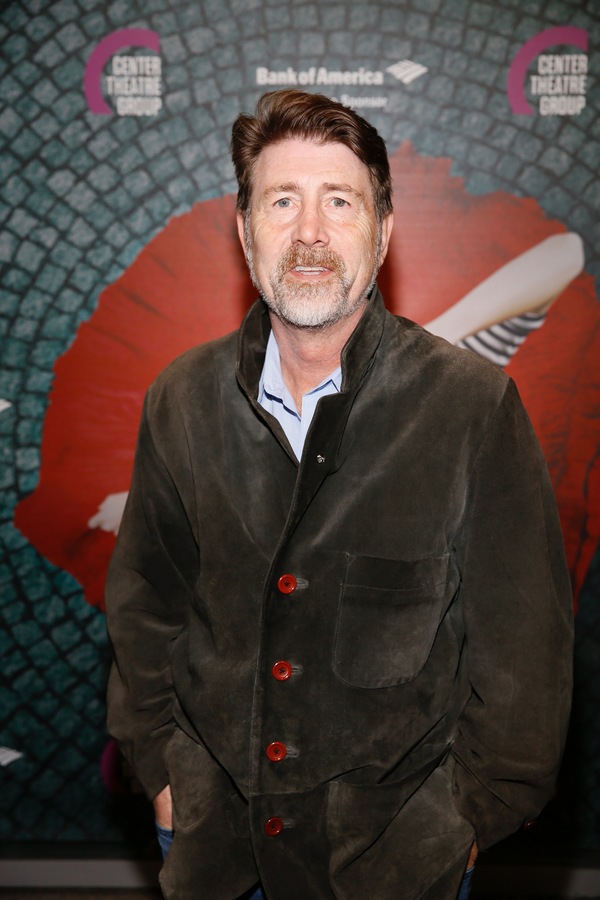 Actor Jim Piddock arrives for the opening night performance of "Amélie, A New Musical" at Center Theatre Group/Ahmanson Theatre on Friday, December 16, 2016, in Los Angeles, California. (Photo by Ryan Miller/Capture Imaging)

Berkeley Repertory Theatre Artistic Director Tony Taccone arrives for the opening night performance of "Amélie, A New Musical" at Center Theatre Group/Ahmanson Theatre on Friday, December 16, 2016, in Los Angeles, California. (Photo by Ryan Miller/Capture Imaging)

From left, actor Jonathan Del Arco and Kyle Fritz arrive for the opening night performance of "Amélie, A New Musical" at Center Theatre Group/Ahmanson Theatre on Friday, December 16, 2016, in Los Angeles, California. (Photo by Ryan Miller/Capture Imaging)

From left, actors Rose Portillo and Eileen Galindo arrive for the opening night performance of "Amélie, A New Musical" at Center Theatre Group/Ahmanson Theatre on Friday, December 16, 2016, in Los Angeles, California. (Photo by Ryan Miller/Capture Imaging)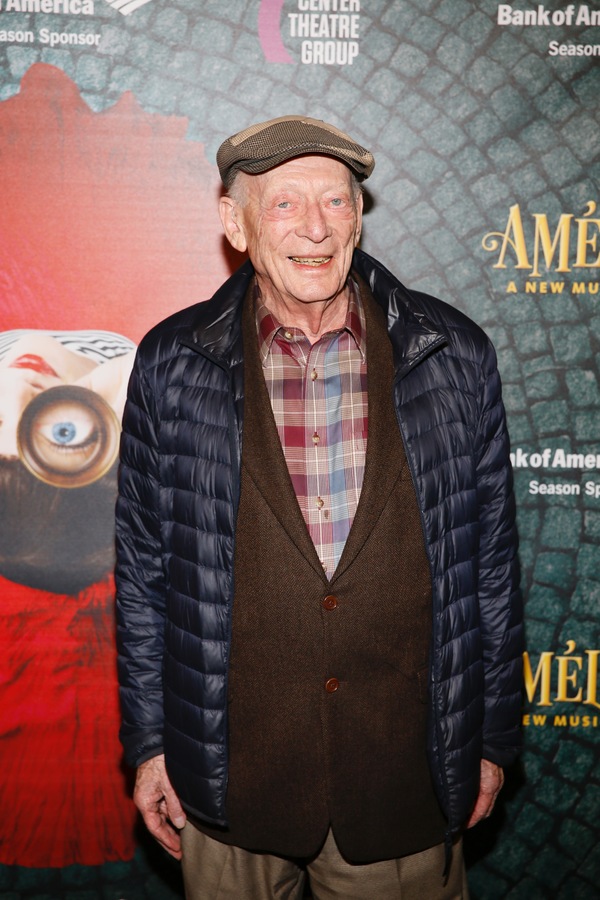 Actor Alan Mandell arrives for the opening night performance of "Amélie, A New Musical" at Center Theatre Group/Ahmanson Theatre on Friday, December 16, 2016, in Los Angeles, California. (Photo by Ryan Miller/Capture Imaging)

Actors Lilla Crawford and Mason Mahay arrive for the opening night performance of "Amélie, A New Musical" at Center Theatre Group/Ahmanson Theatre on Friday, December 16, 2016, in Los Angeles, California. (Photo by Ryan Miller/Capture Imaging)

Actress Charlayne Woodard arrives for the opening night performance of "Amélie, A New Musical" at Center Theatre Group/Ahmanson Theatre on Friday, December 16, 2016, in Los Angeles, California. (Photo by Ryan Miller/Capture Imaging)

Actress Charlayne Woodard arrives for the opening night performance of "Amélie, A New Musical" at Center Theatre Group/Ahmanson Theatre on Friday, December 16, 2016, in Los Angeles, California. (Photo by Ryan Miller/Capture Imaging)

Actress LorEtta Devine arrives for the opening night performance of "Amélie, A New Musical" at Center Theatre Group/Ahmanson Theatre on Friday, December 16, 2016, in Los Angeles, California. (Photo by Ryan Miller/Capture Imaging)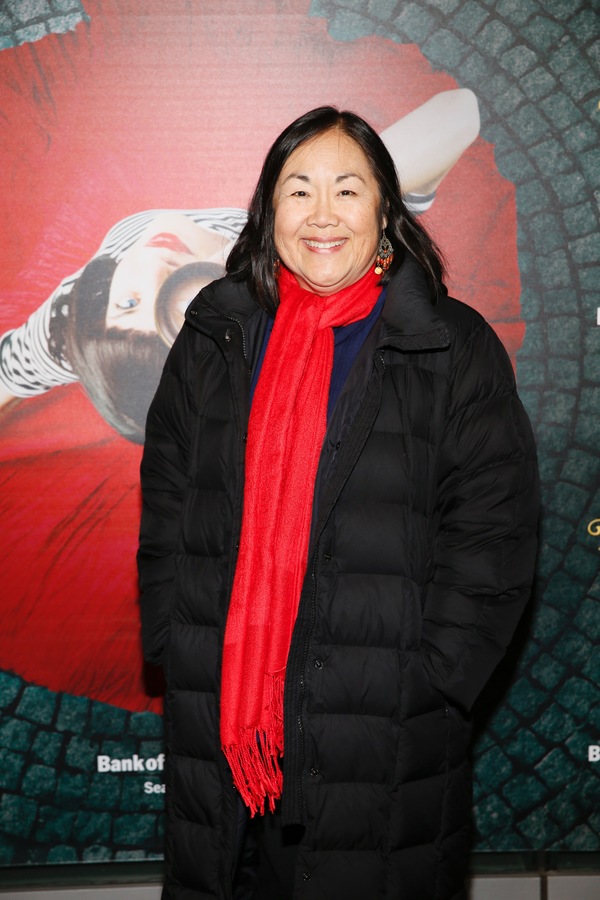 Actress Emily Kuroda arrives for the opening night performance of "Amélie, A New Musical" at Center Theatre Group/Ahmanson Theatre on Friday, December 16, 2016, in Los Angeles, California. (Photo by Ryan Miller/Capture Imaging)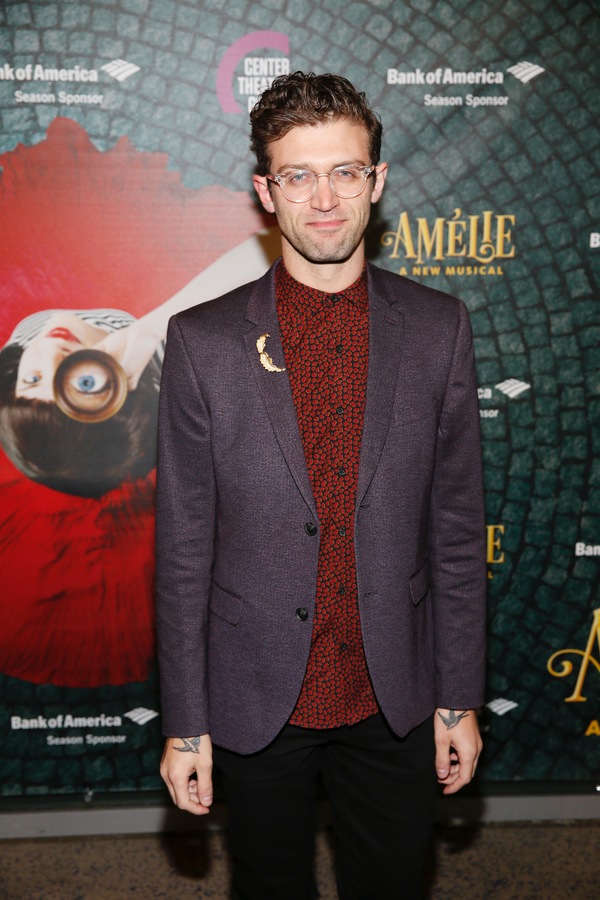 Choreographer Sam Pinkleton arrives for the opening night performance of "Amélie, A New Musical" at Center Theatre Group/Ahmanson Theatre on Friday, December 16, 2016, in Los Angeles, California. (Photo by Ryan Miller/Capture Imaging)

Actor Lesley Nicol arrives for the opening night performance of "Amélie, A New Musical" at Center Theatre Group/Ahmanson Theatre on Friday, December 16, 2016, in Los Angeles, California. (Photo by Ryan Miller/Capture Imaging)

Actor Aaron Takahashi arrives for the opening night performance of "Amélie, A New Musical" at Center Theatre Group/Ahmanson Theatre on Friday, December 16, 2016, in Los Angeles, California. (Photo by Ryan Miller/Capture Imaging)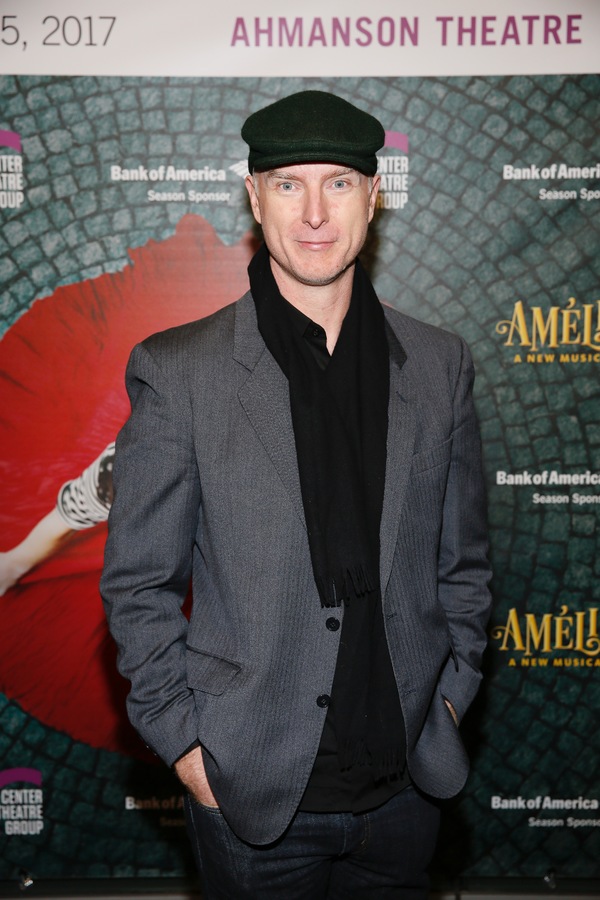 Actor Hugo Armstrong arrives for the opening night performance of "Amélie, A New Musical" at Center Theatre Group/Ahmanson Theatre on Friday, December 16, 2016, in Los Angeles, California. (Photo by Ryan Miller/Capture Imaging)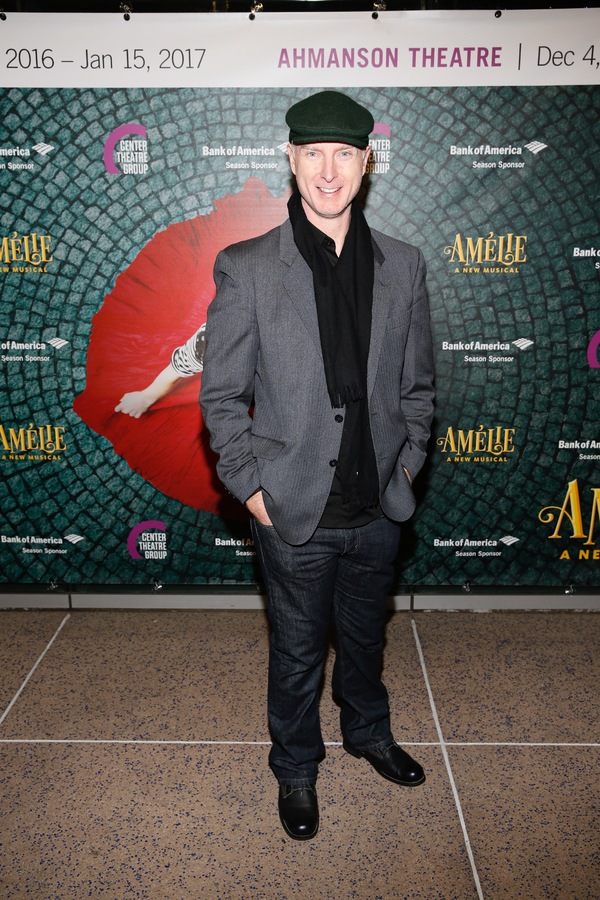 Actor Hugo Armstrong arrives for the opening night performance of "Amélie, A New Musical" at Center Theatre Group/Ahmanson Theatre on Friday, December 16, 2016, in Los Angeles, California. (Photo by Ryan Miller/Capture Imaging)

Co-lyricist Nathan Tysen arrives for the opening night performance of "Amélie, A New Musical" at Center Theatre Group/Ahmanson Theatre on Friday, December 16, 2016, in Los Angeles, California. (Photo by Ryan Miller/Capture Imaging)

cast members Alyse Alan Louis and Paul Whitty pose backstage after the opening night performance of "Amélie, A New Musical" at Center Theatre Group/Ahmanson Theatre on Friday, December 16, 2016, in Los Angeles, California. (Photo by Ryan Miller/Capture Imaging)

cast members Alison Cimmet and Heath Calvert pose backstage after the opening night performance of "Amélie, A New Musical" at Center Theatre Group/Ahmanson Theatre on Friday, December 16, 2016, in Los Angeles, California. (Photo by Ryan Miller/Capture Imaging)

cast members Randy Blair and Alison Cimmet pose backstage after the opening