Photo Flash: Matt Bogart, Jessica Burrows, David Arthur, Jonathan Brielle and More at Release Party for HIMSELF AND NORA Cast Recording
Broadway stars, producers and the Company of Jonathan Brielle's much acclaimed new musical, Himself and Nora about the tumultuous romance of famed writer James Joyce and his muse, lover and most ardent supporter, chambermaid Nora Barnacle, gathered to celebrate the release of the album produced by John Yap for noted theatrical music label Jay Records. Scroll down for photos from the event!
The early evening celebration took place at the exclusive 353West on Restaurant Row in the heart of the theater district. Shortly after the doors opened the reception area was filled with the likes of award winning actors Karen Ziemba, Liliane Montevecchi, Jim Brochu and Brent Barrett and composers Richard Maltby, Jr. , Benjamin Scheuer (on a night off from his well received "The Lion") and David Krane who were all abuzz about the glowing reviews the CD had received this week from recording critics David Clarke of BroadwayWorld and Talkin' Broadway's Rob Lester.
After its success at the 2012 New York Musical Theatre Festival in July, 2012 at The Theater at St. Clements, Michael Bush's widely praised production of Himself and Nora was then presented last season at Hamilton Stage in Rahway, New Jersey and is now readying for a commercial run.
Produced by John Yap, on JAY Records the retail price of the CD will be $15.99 and is now available on iTunes and Amazon.com for download. JAY Records is distributed by Allegro Corp.
La Vie Productions, The Development Wing & Jay Records hosted this delightful "evening of food, wine and song" to toast the company's success. Stars Matt Bogart (Jersey Boys) and Jessica Burrows (Zhivago) reprised their roles as James Joyce and Nora Barnacle for the start-studded gathering. David Arthur who portrayed Joyce's father and other roles in the 2012 production joined in as did the musical director James Sampliner backed by Mike Hall on bass and Phil Chester on reeds.
Following a lovely reception, guest that included packed the performing space for a mini-concert by the original cast and musicians led by musical director James Sampliner.
Erin Craig, producer with La Vie Productions welcomed the crowd & spoke briefly about the plans to mount a commercial production in New York and introduced Jonathan Brielle who wrote the book, music and lyrics for Himself and Nora. Brielle set the stage recounting the most famous love story never told and then welcomed producer John Yap to the stage.
Yap, a longtime fan of Matt Bogart, recounted how he first saw the production during the NYMF 2012 and "was knocked out by what I saw and immediately decided to record the album".
Brielle then brought Matt Bogart to the stage to render the stirring "Land of Erin" which brought the audience to its feet. He was then joined by the exquisite Jessica Burrows for the witty "Compatriots in Lust". Burrows then soloed with her heart-rending interpretation of "Stand Fast". The entire company including original cast member David Arthur joined onstage for the rousing paean to all of Ireland's beauty, the tongue twisting, "River Liffey". Burrows returned with "Without a Man" followed by Bogart's beautiful rendition of "Always in Love". Brielle, himself a consummate performer and brilliant interpreter of lyrics closed with "What Better Thing To Do".
Michael Bush brought to life Brielle's "Himself and Nora", a musical tale of the greatest love story never told - Himself...the brilliant and hard drinking Irish novelist James Joyce, Nora...the passionate chambermaid Nora Barnacle who became his lover, his partner, and his muse for 29 years. In this bawdy and funny, uplifting, and melodic new musical, "Himself and Nora" sings the story of one of the great love affairs of all time.
On the recording Matt Bogart (Jersey Boys) portrays "Himself"- the irascible literary genius James Joyce and Jessica Burrows(Doctor Zhivago) the fiercely devoted chambermaid Nora. Rounding out the cast are J.B. Wing, David Arthur and Brian Sills. Director is Michael Bush; Book, Music and Lyrics by Jonathan Brielle, Musical Director is James Sampliner; choreographer, Kelli Barclay; Associate Musical Director, Nathan Dame; Set Designer, Michael V. Moore; Lighting Designer, Cat Tate Starmer; Costume Designer, Sara Jean Tosetti; Sound Designer, Brad Berridge; Casting Director, Stephanie Klapper, Klapper Casting. Production Manager, Jameson Croasdale. Ms. Burrows won an NYMF award for Outstanding Female Performance for her portrayal as Nora.
Internationally acclaimed for its original cast albums and solo recordings of the best of musical theatre, cabaret, jazz and the Great American Songbook, Jay Productions LTD. current recording projects include : CLOSER THAN EVER (Original 2012 Off Broadway Cast - The York Theatre), the First Complete recording of Kurt Weill's ONE TOUCH OF VENUS on 2CDs starring Melissa Errico, Brent Barrett, Victoria Clark, Judy Kaye and Ron Raines, a new British musical based on novel of The Postman called THE POSTMAN AND THE POET and a compilation CD in our MUSICality Series titled THE MUSICality OF YOUMANS featuring KLea Blackhurst, Jessica Bogart, Kim Criswell, Sutton Foster, Debbie Gravitte, Marc Kudisch, Beth Leavel, Norm Lewis, Christiane Noll, Ron Raines, Max von Essen and Karen Ziemba. For more information about this and other recordings, visit www.jayrecords.com.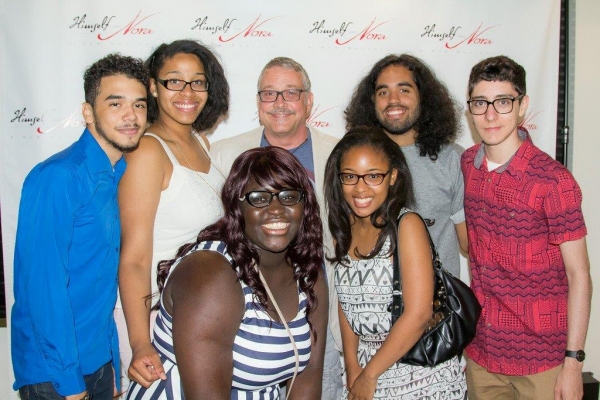 Himself and Nora director Michael Bush with his students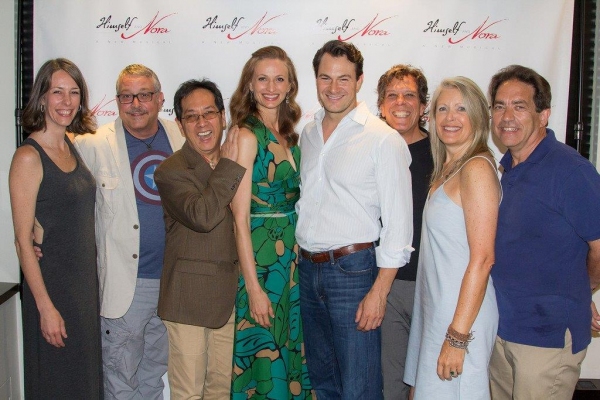 Erin Craig, Michael Bush, John Yap, Jessica Burrows Van Kipp, Jonathan Brielle, Cherie King, Jim Vagias

The incomparable Liliane Montevecchi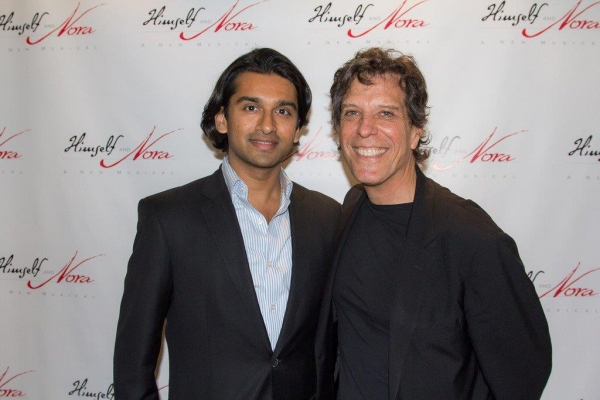 Producer Ronak Shah and Jonathan Brielle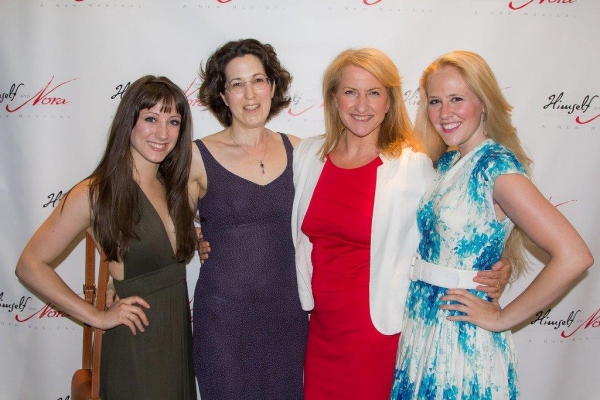 Ariane Brandt, Rachel Jones, Kate Rolston, Shannon O'Doyle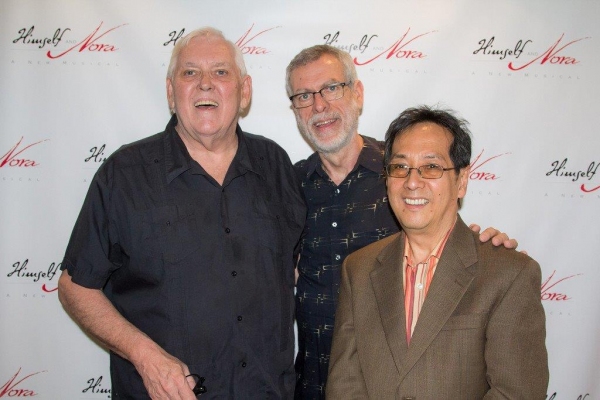 Jim Brochu, Steve Schauchlin, John Yap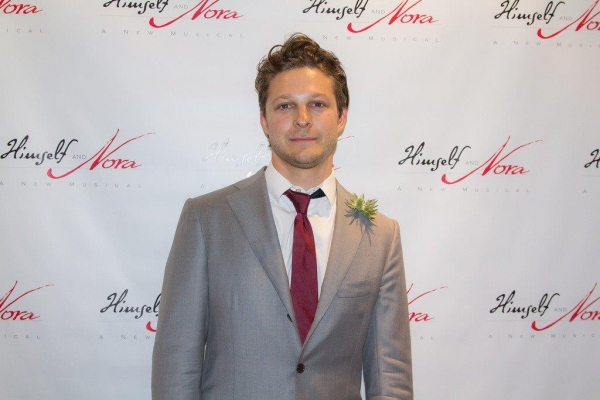 Composer Benjamin Scheuer

Composer David Krane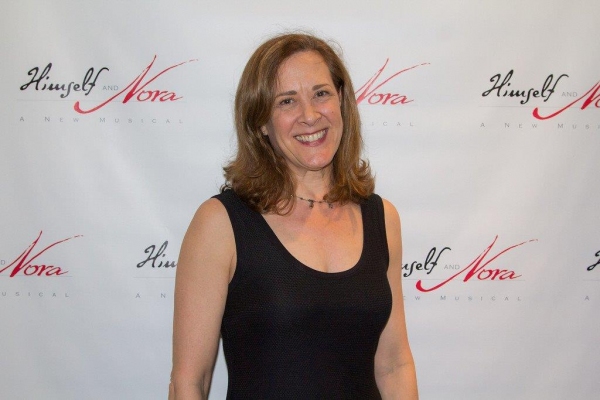 Karen Ziemba

Sound designer Brad Berridge, costume designer Sara Jean Tosetti and Jonathan Brielle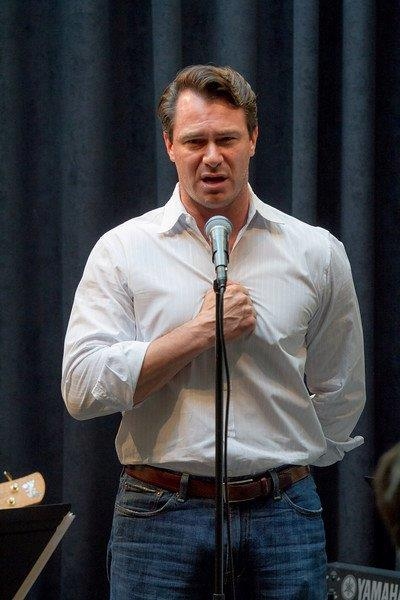 Matt Bogart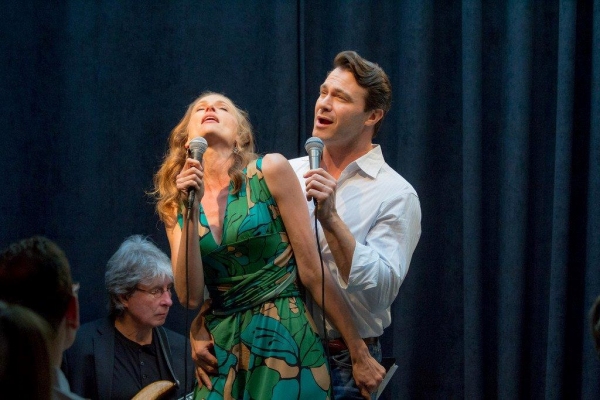 Jessica Burrows Van Kipp and Matt Bogart sing 'Compatriots in Lust'

Jessica Burrows Van Kipp sings , Without a Man...I'd be lucky'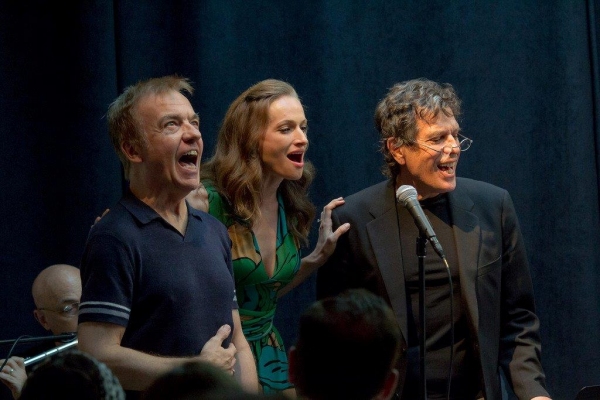 David Arthur, Jessica Burrows Van Kipp, Jonathan perform River Liffey

Tony Award winning director Richard Maltby, Jr, Liliane Montevecchi, John Yap

Stuart & Carol Cohn, John Yap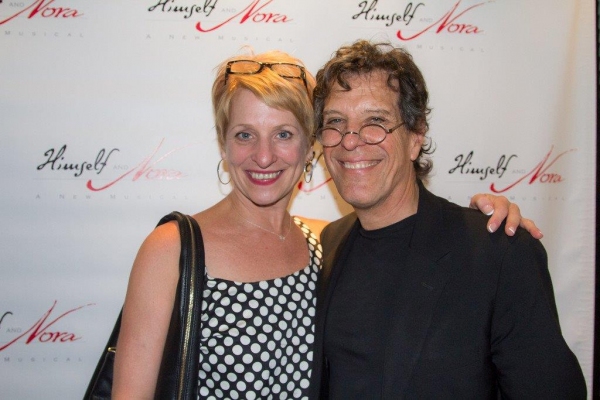 Choreographer Kelli Barclay and Jonathan Brielle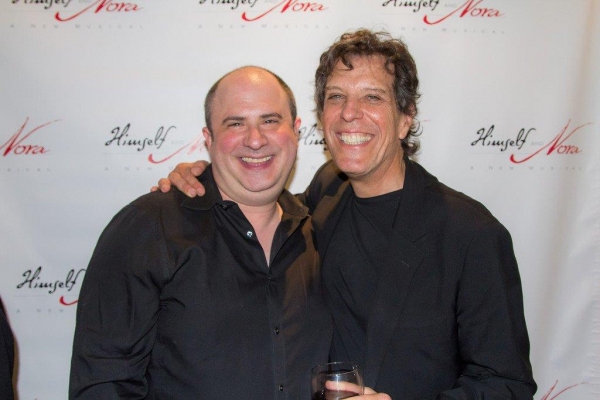 Musical director James Sampliner and Jonathan Brielle

Edward Callaghan, Jessica Crandall, Matt Bogart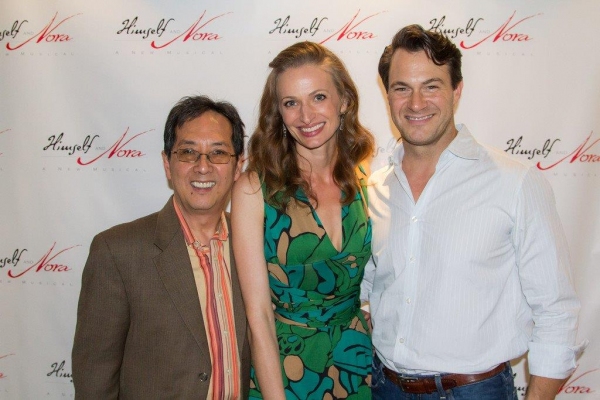 Record producer John Yap and Himself and Nora stars Jessica Burrows Van Kipp and Matt Bogart

Steven Killmeyer and Lauren Brown

Benjamin Scheuer and Jonathan Brielle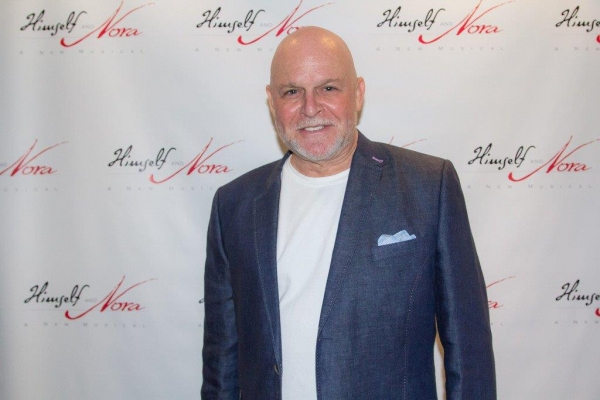 Ron Raines

Jonathan Brielle, Kate Ralston, Vincent Butta, Ariana Beinat

Jim Morgan, John Yap, Doug Cohen