Latest News on Jessica Burrows
Stage Credits
  [San Diego, CA (Regional)]
World Premiere, 2006
Performer
  [San Diego, CA (Regional)]
Reading, 2005
Lara Guishar
  [Los Angeles]
Pasadena Playhouse Production, 2004
Beverly Copeland
 
Stage
Performances
  [San Diego, CA (Regional)]
World Premiere, 2006
Performer
  [San Diego, CA (Regional)]
Reading, 2005
Lara Guishar
  [Los Angeles]
Pasadena Playhouse Production, 2004
Beverly Copeland
Jessica Burrows Awards and Nominations
 
IT Awards - 2008 - Outstanding Ensemble
Jessica BurrBurn, Crave, Hold: The James Wilde Project
Jessica Burrows News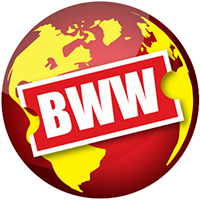 Boston Ballet Announces The ChoreograpHER Initiative
by Stephi Wild - Nov 3, 2018
Boston Ballet Artistic Director Mikko Nissinen announces the ChoreograpHER Initiative, a multi-year commitment in support of emerging female choreographers from within the Company and beyond.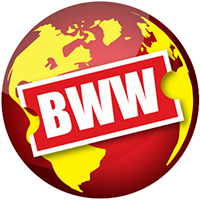 Boston Ballet Presents BB@HOME: CHOREOGRAPHER
by A.A. Cristi - Sep 26, 2018
 Boston Ballet presents BB@home: ChoreograpHER, a program dedicated to emerging female choreographers from Boston Ballet Company dancers featuring six original works by Principal Dancer Lia Cirio, Second Soloist Hannah Bettes, and Artists Jessica Burrows, Lauren Flower, Sage Humphries, and Haley Schwan. Performances will be held November 1-2, 2018, at 7:30 pm at Boston Ballet's South End headquarters (19 Clarendon Street) in an intimate, black box theater setting.

Boston Ballet Welcomes New Dancers, Announces Promotions for 2017-18 Roster
by BWW News Desk - Aug 14, 2017
Boston Ballet Artistic Director Mikko Nissinen has announced the 2017-2018 season roster. A total of 65 dancers make up the Company roster, with 55 in the main company and ten in Boston Ballet II (BBII), Boston Ballet's second company.
BWW CD Reviews: Jay Records' HIMSELF AND NORA (Original Off-Broadway Cast) is Captivating
by David Clarke - Jun 24, 2014
Based on the rocky romance shared by quintessential Irish wordsmith James Joyce and his muse, chambermaid Nora Barnacle, HIMSELF AND NORA enjoyed a successful run as part of NYMTF at the Theatre at St. Clement's in the summer of 2012. With a sparse cast of five, tautly constructed economical harmonies, and a small five member band, Jay Records' release of HIMSELF AND NORA (Original Off-Broadway Cast) excellently captures the heart and soul of this biographic musical.
Matt Bogart, Jessica Burrows & More to Celebrate HIMSELF AND NORA Cast Recording Release, 6/23
by Tyler Peterson - Jun 13, 2014
This week, Jay Productions LTD released the original cast album of Jonathan Brielle's critically acclaimed musical 'Himself and Nora' about the tumultuous romance of famed writer James Joyce and his muse, lover and most ardent supporter, chambermaid Nora Barnacle. After it's success at the 2012 New York Musical Theatre Festival in July, 2012 at The Theater at St. Clements, Michael Bush's critically production was then presented last season at Hamilton Stage in Rahway, New Jersey.
Photo Flash: Jonathan Brielle Brings I SAW BROADWAY to Birdland
by Tyler Peterson - Dec 8, 2013
The legendary Birdland was packed to the gills for the latest presentation of Jim Caruso's Broadway at Birdland Series, Jonathan Brielle's I Saw Broadway. An all star gathering of Broadway's greatest vocalists and musicians wowed the audience with one crowd pleaser after another from the musicals of the prolific Brielle.
Jessica Burrows Frequently Asked Questions
What awards has Jessica Burrows been nominated for?
Outstanding Ensemble (IT Awards) for Burn, Crave, Hold: The James Wilde Project .