Photo Flash: Leslie Odom Jr. & More Perform on CHRISTMAS IN ROCKEFELLER CENTER
NBC kicked off the holidays with the lighting of the iconic tree in the heart of New York City with CHRISTMAS IN ROCKEFELLER CENTER last night. The evening with include festive performances by Brett Eldridge, Jennifer Nettles, Leslie Odom Jr., Pentatonix, Gwen Stefani. MOANA's Auli'i Cravalho and The Tenors. NBC's "Today" anchors Savannah Guthrie, Hoda Kotb and Al Roker hosted the highly anticipated holiday special. Check out photos below!
The tradition of the Rockefeller Christmas tree dates back to the Great Depression. First erected in 1933, the inaugural tree was decked with 700 lights and placed in front of the then eight-month-old RCA Building (the current GE Building). The Christmas tree gathering was enhanced in 1936 with the opening of the Rockefeller Plaza outdoor ice-skating pond. NBC-TV televised the tree lighting for the first time in 1951 on "The Kate Smith Show" and as part of the nationwide "Howdy Doody" television show from 1953-55.
Leslie Odom Jr. remains world-renowned for his Tony Award- and Grammy Award-winning turn as Aaron Burr in HAMILTON on Broadway. Odom Jr. starred in "Rent" at just 16 years old and kicked off a whirlwind acting career that saw him appear in Lucasfilm's 2012 "Red Tails" on the big screen as well as in high-profile recurring television roles on "Smash," "Person of Interest," "Law & Order: Special Victims Unit" and many more. In 2015, his role in "Hamilton" earned him the Tony for Best Actor in a Musical and a Grammy as a principal singer on the cast album in the Best Musical Theater Album category. Working with producer Joseph Abate, he released his self-titled debut album, "Leslie Odom Jr." which bowed at No. 1 on the Billboard Top Jazz Albums chart. Odom Jr. updated his 2016 holiday release "Simply Christmas" with an expanded deluxe edition, including four additional recordings for 2017. He will cap off the year starring in "Murder on the Orient Express" and will release a PBS Special and new album in 2018.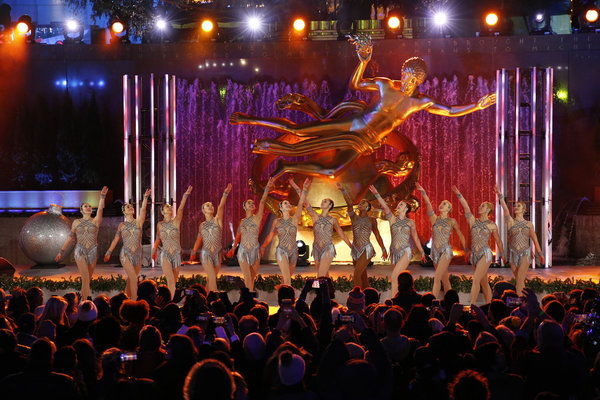 CHRISTMAS IN ROCKEFELLER CENTER -- Pictured: The Rockettes perform during the 2017 CHRISTMAS IN ROCKEFELLER CENTER -- (Photo by: Eric Liebowitz/NBC)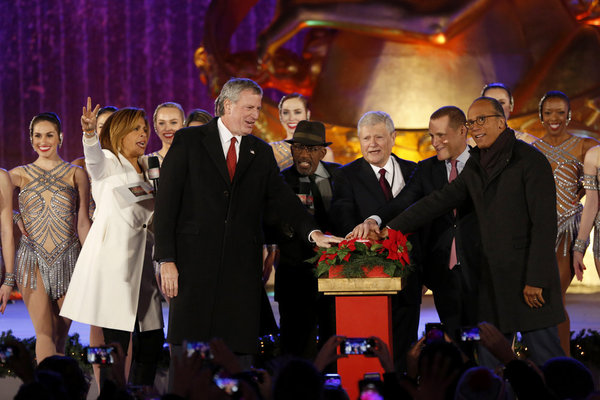 CHRISTMAS IN ROCKEFELLER CENTER -- Pictured: (l-r) Hoda Kotb, Mayor Bill de Blasio, Al Roker, Jerry Speyer, Rob Speyer and Lester Holt during the 2017 CHRISTMAS IN ROCKEFELLER CENTER -- (Photo by: Eric Liebowitz/NBC)

CHRISTMAS IN ROCKEFELLER CENTER -- Pictured: Train performs during the 2017 CHRISTMAS IN ROCKEFELLER CENTER -- (Photo by: Eric Liebowitz/NBC)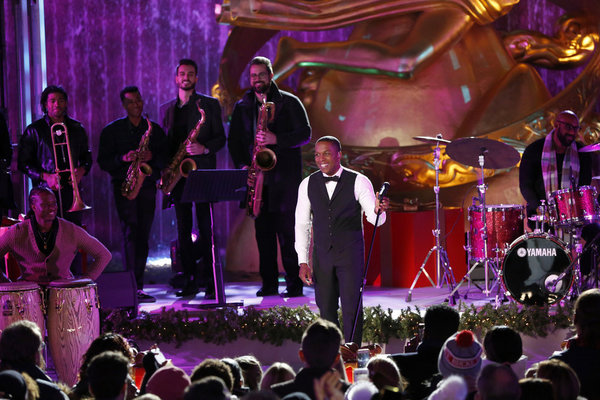 CHRISTMAS IN ROCKEFELLER CENTER -- Pictured: Leslie Odom Jr. performs during the 2017 CHRISTMAS IN ROCKEFELLER CENTER -- (Photo by: Eric Liebowitz/NBC)

CHRISTMAS IN ROCKEFELLER CENTER -- Pictured: Leslie Odom Jr. performs during the 2017 CHRISTMAS IN ROCKEFELLER CENTER -- (Photo by: Eric Liebowitz/NBC)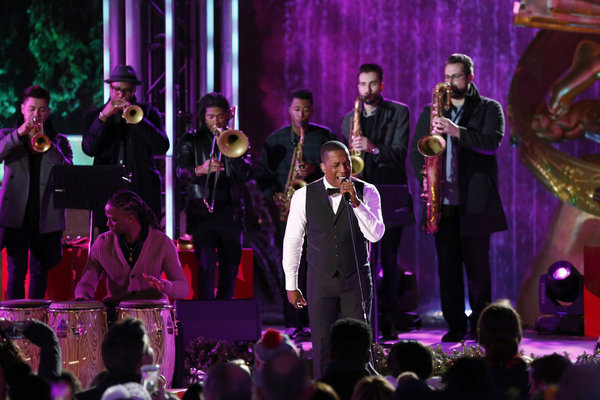 CHRISTMAS IN ROCKEFELLER CENTER -- Pictured: Leslie Odom Jr. performs during the 2017 CHRISTMAS IN ROCKEFELLER CENTER -- (Photo by: Eric Liebowitz/NBC)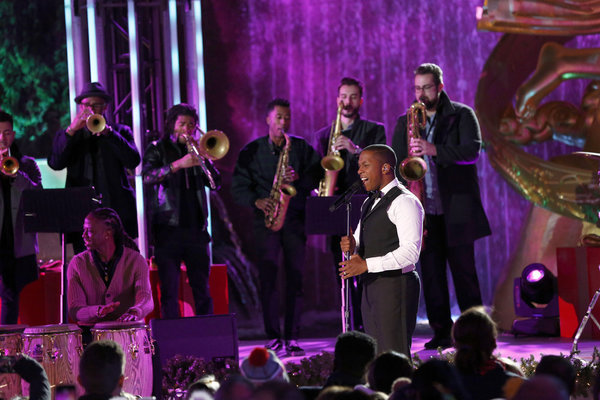 CHRISTMAS IN ROCKEFELLER CENTER -- Pictured: Leslie Odom Jr. performs during the 2017 CHRISTMAS IN ROCKEFELLER CENTER -- (Photo by: Eric Liebowitz/NBC)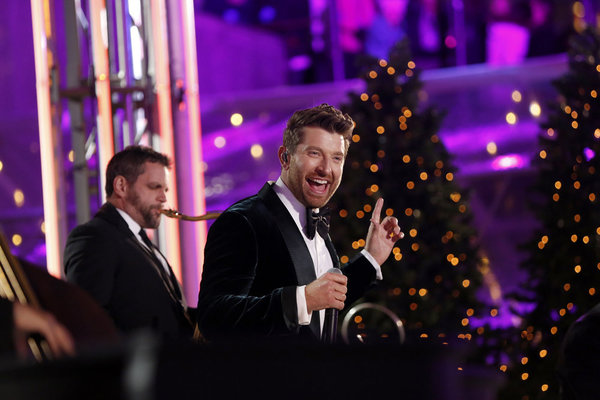 CHRISTMAS IN ROCKEFELLER CENTER -- Pictured: Brett Eldredge performs during the 2017 CHRISTMAS IN ROCKEFELLER CENTER -- (Photo by: Eric Liebowitz/NBC)

CHRISTMAS IN ROCKEFELLER CENTER -- Pictured: Harry Connick Jr. performs during the 2017 CHRISTMAS IN ROCKEFELLER CENTER -- (Photo by: Eric Liebowitz/NBC)

CHRISTMAS IN ROCKEFELLER CENTER -- Pictured: The Rockettes perform during the 2017 CHRISTMAS IN ROCKEFELLER CENTER -- (Photo by: Eric Liebowitz/NBC)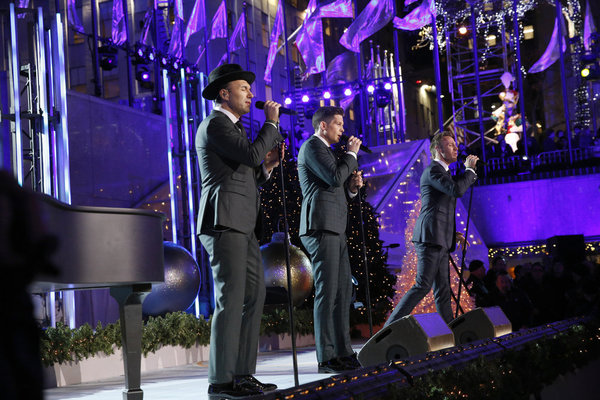 CHRISTMAS IN ROCKEFELLER CENTER -- Pictured: (l-r) Victor Micallef, Clifton Murray and Fraser Walters of The Tenors perform during the 2017 CHRISTMAS IN ROCKEFELLER CENTER -- (Photo by: Eric Liebowitz/NBC)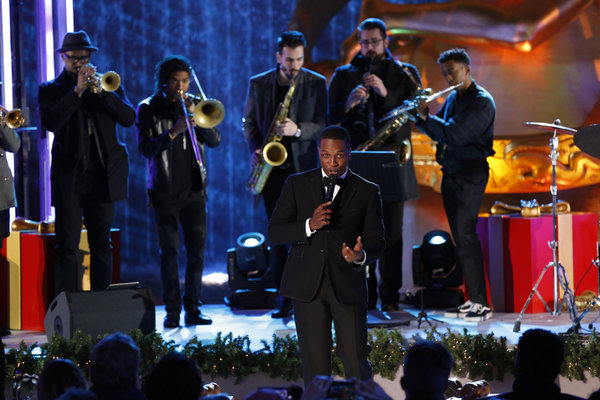 CHRISTMAS IN ROCKEFELLER CENTER -- Pictured: Leslie Odom Jr. performs during the 2017 CHRISTMAS IN ROCKEFELLER CENTER -- (Photo by: Eric Liebowitz/NBC)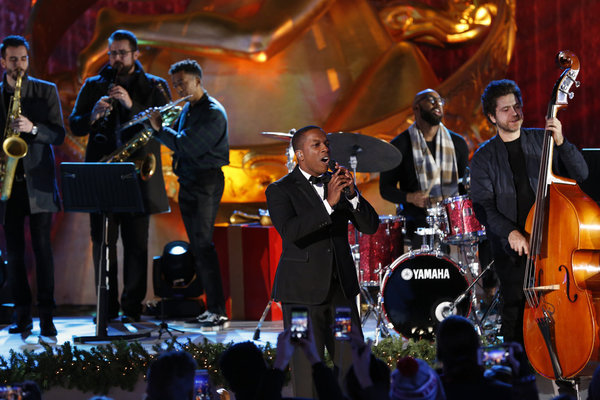 CHRISTMAS IN ROCKEFELLER CENTER -- Pictured: Leslie Odom Jr. performs during the 2017 CHRISTMAS IN ROCKEFELLER CENTER -- (Photo by: Eric Liebowitz/NBC)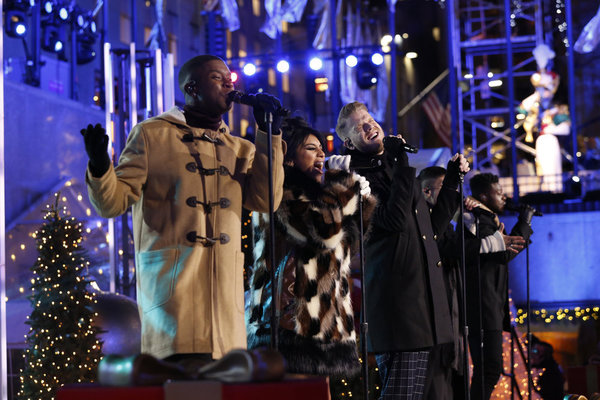 CHRISTMAS IN ROCKEFELLER CENTER -- Pictured: (l-r) Matt Sallee, Kirstin Maldonado, Scott Hoying, Mitch Grassi and Kevin Olusola of The Pentatonix perform during the 2017 CHRISTMAS IN ROCKEFELLER CENTER -- (Photo by: Eric Liebowitz/NBC)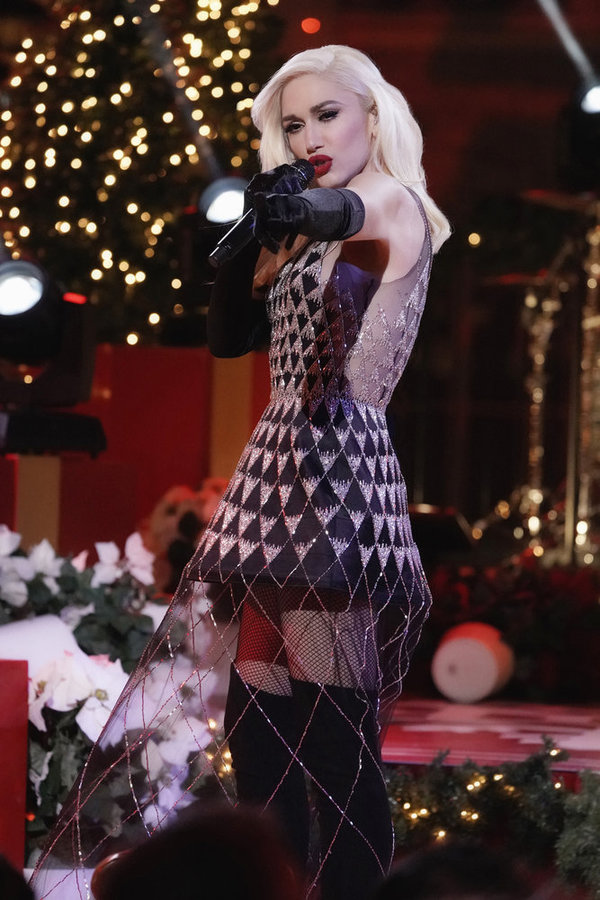 CHRISTMAS IN ROCKEFELLER CENTER -- Pictured: Gwen Stefani rehearses for the 2017 CHRISTMAS IN ROCKEFELLER CENTER -- (Photo by: Peter Kramer/NBC)

CHRISTMAS IN ROCKEFELLER CENTER -- Pictured: Auli'i Cravalho rehearses for the 2017 CHRISTMAS IN ROCKEFELLER CENTER -- (Photo by: Eric Liebowitz/NBC)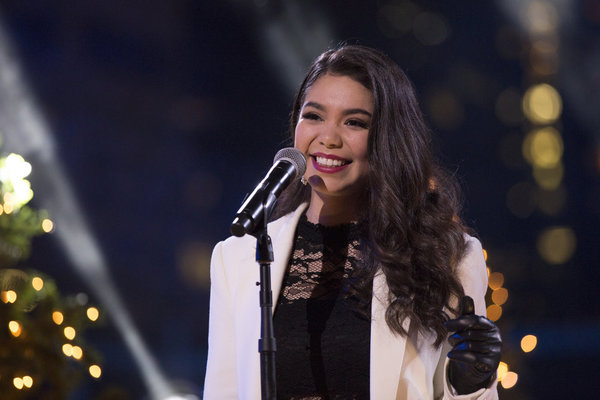 CHRISTMAS IN ROCKEFELLER CENTER -- Pictured: Auli'i Cravalho rehearses for the 2017 CHRISTMAS IN ROCKEFELLER CENTER -- (Photo by: Eric Liebowitz/NBC)