Photo Flash: Kenneth Lonergran's MANCHESTER BY THE SEA Premieres in LA
Manchester by the Sea hits select theatres on Friday, November 18, written and directed by Kenneth Lonergan and starring his theater friends Casey Affleck (This Is Our Youth in London), Michelle Williams, Kyle Chandler, Gretchen Mol, C.J. Wilson, Heather Burns, Tate Donovan, Josh Hamilton and Matthew Broderick. Below, check out photos from the LA premiere!
In Manchester by the Sea, the life of a solitary Boston janitor is transformed when he returns to his hometown to take care of his teenage nephew.
The story of the Chandlers, a working-class family living in a Massachusetts fishing village for generations, Manchester by the Sea is a deeply poignant, unexpectedly funny exploration of the power of familial love, community, sacrifice and hope.
Photo Credit: Todd Williamson/Getty Images for Swisher Productions


Busy Philipps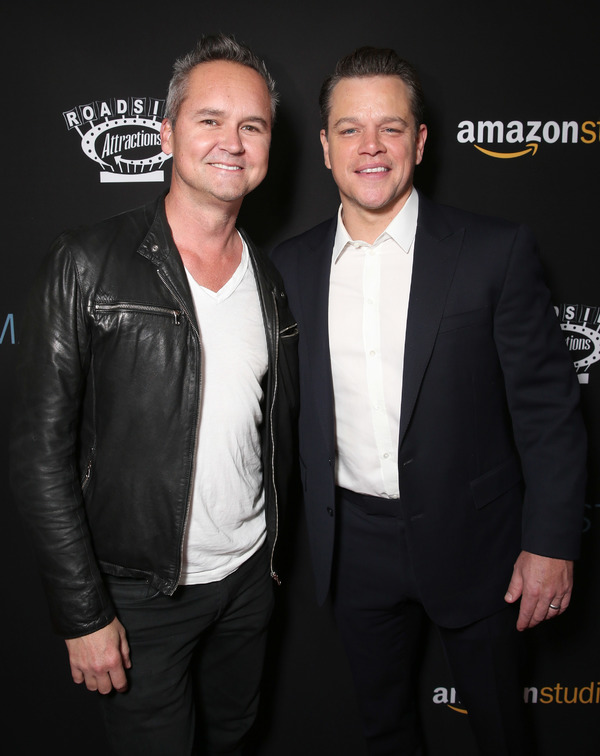 Head of Amazon Studios Roy Price and Producer Matt Damon

Busy Philipps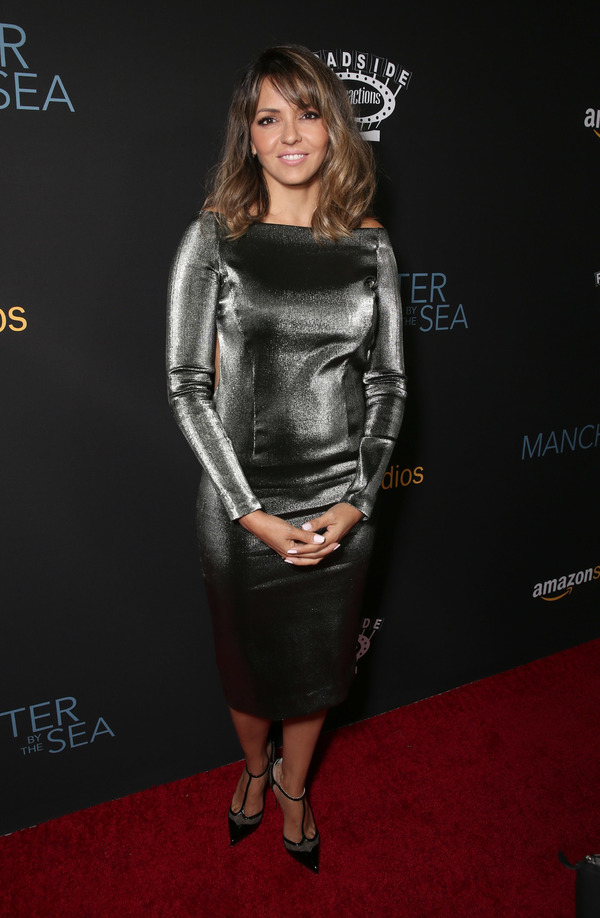 Luciana Barroso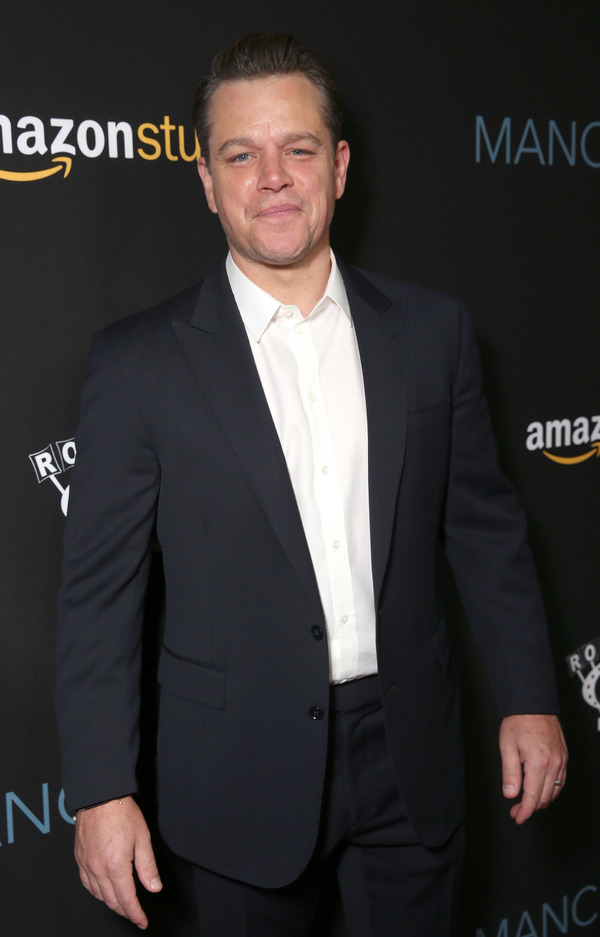 Producer Matt Damon

Producer Matt Damon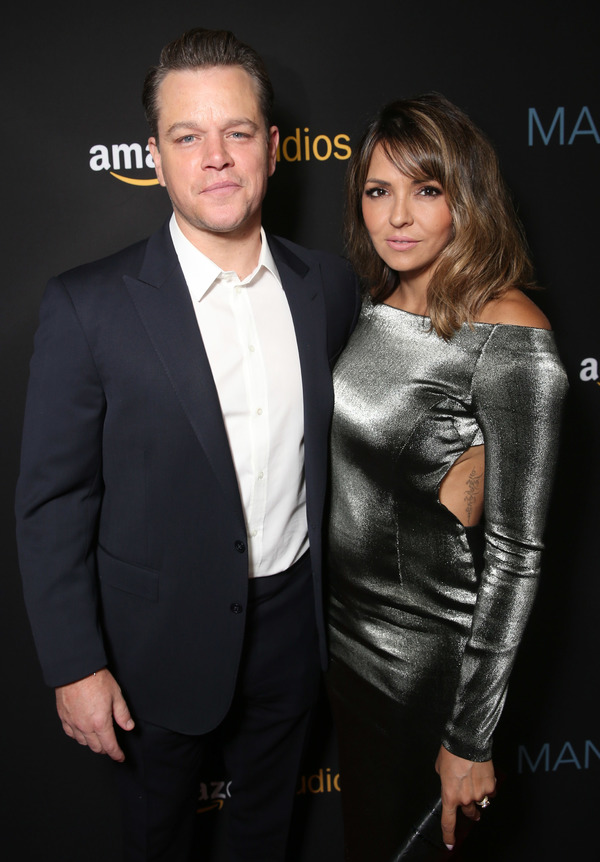 Matt Damon and Luciana Barroso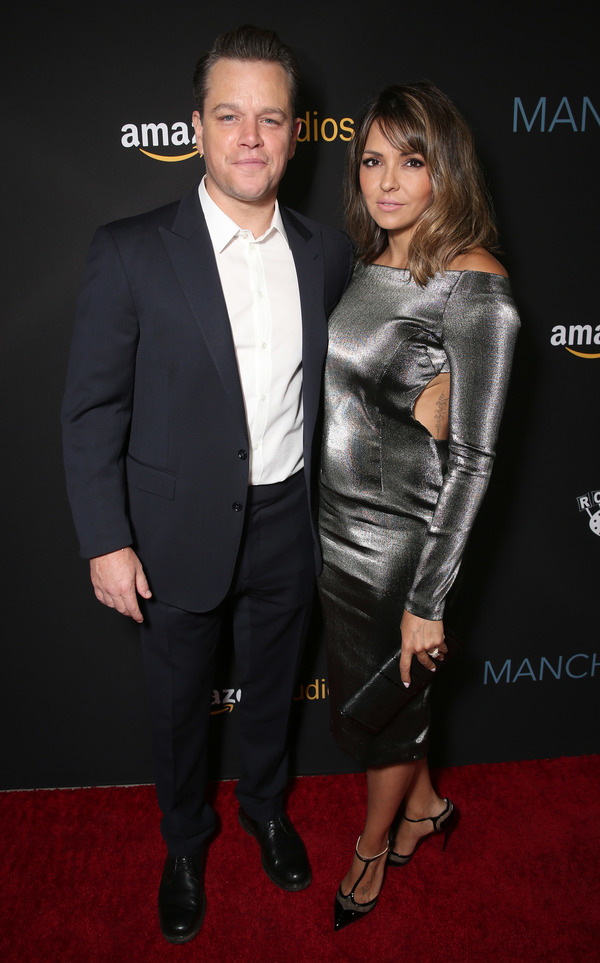 Matt Damon and Luciana Barroso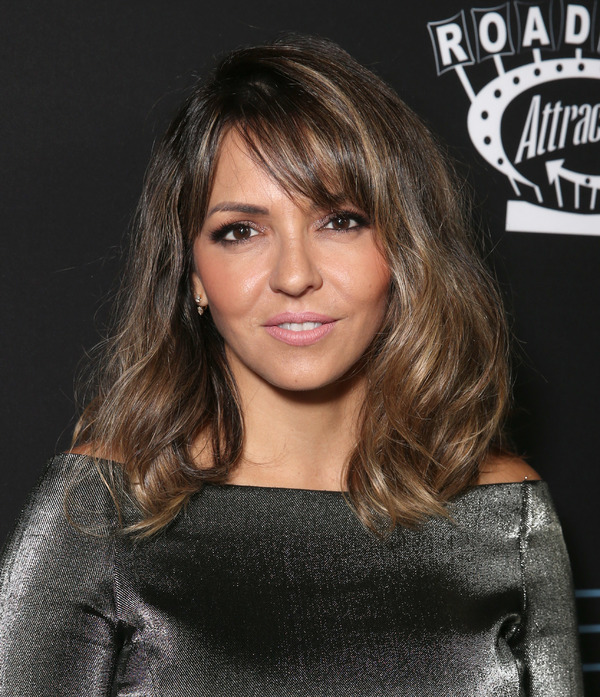 Luciana Barroso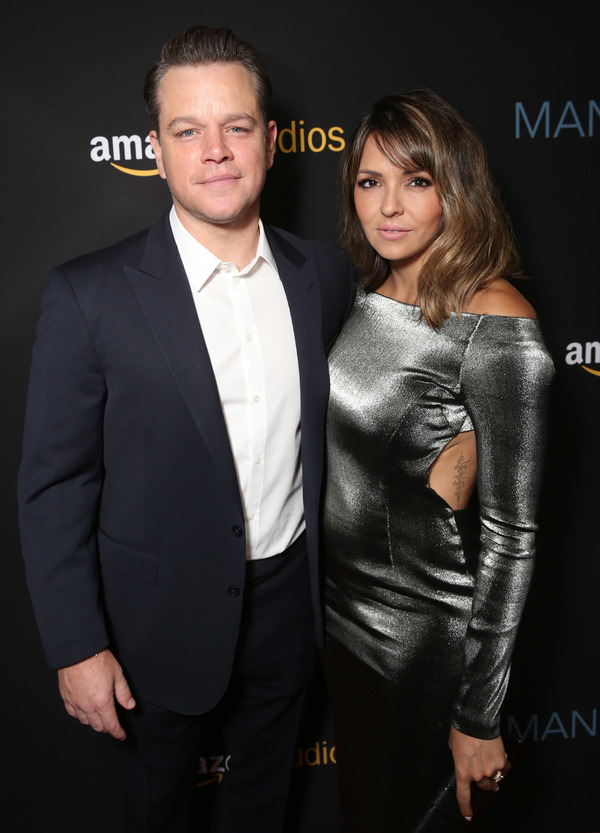 Matt Damon and Luciana Barroso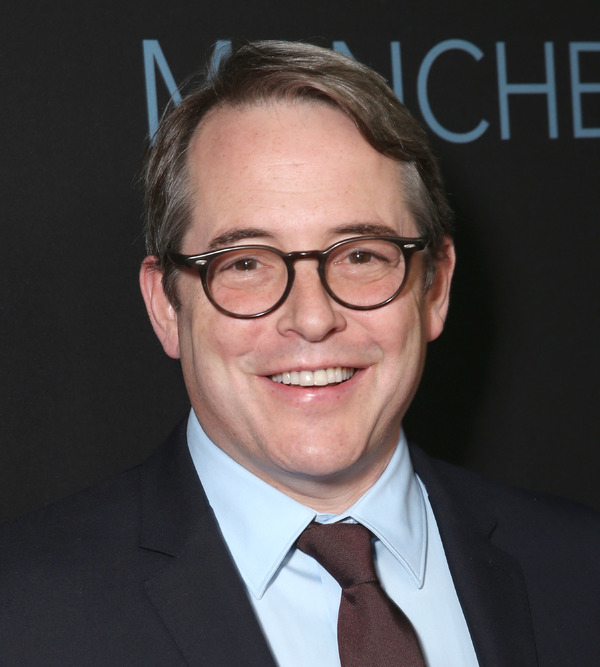 Matthew Broderick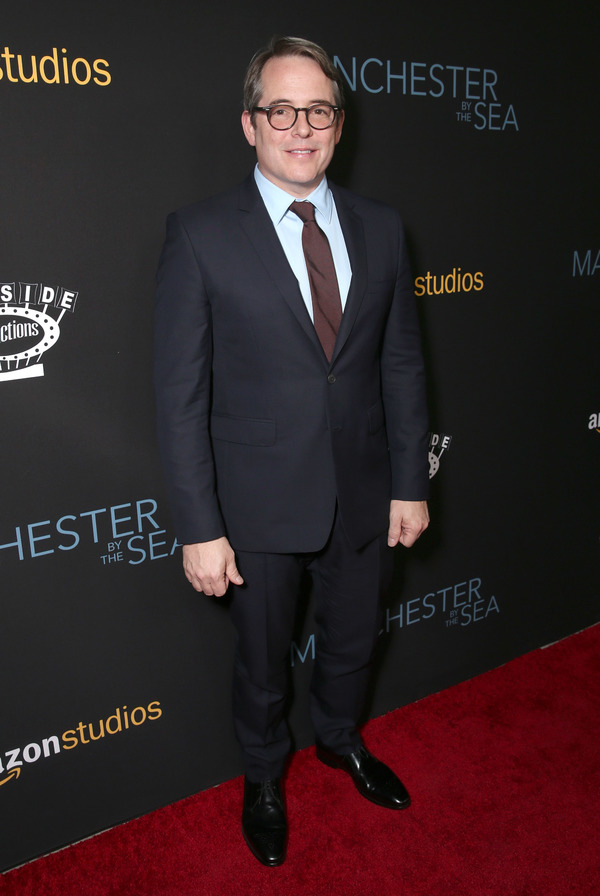 Matthew Broderick

J. Smith-Cameron and director Kenneth Lonergan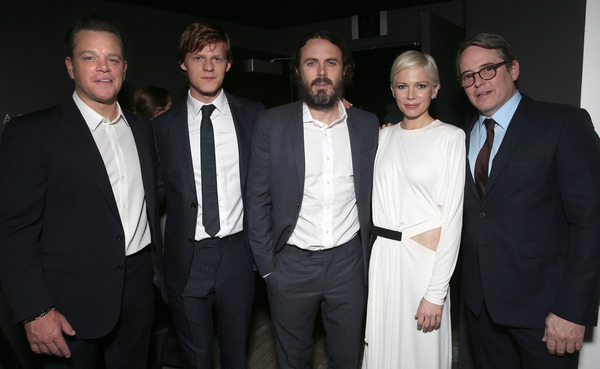 Matt Damon, Lucas Hedges, Casey Affleck, Michelle Williams and Matthew Broderick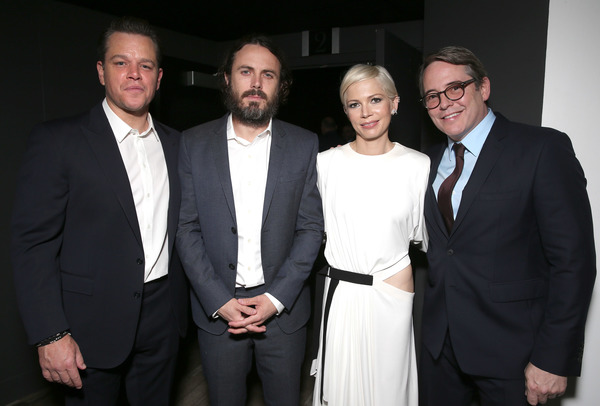 Matt Damon, Lucas Hedges, Casey Affleck, Michelle Williams and Matthew Broderick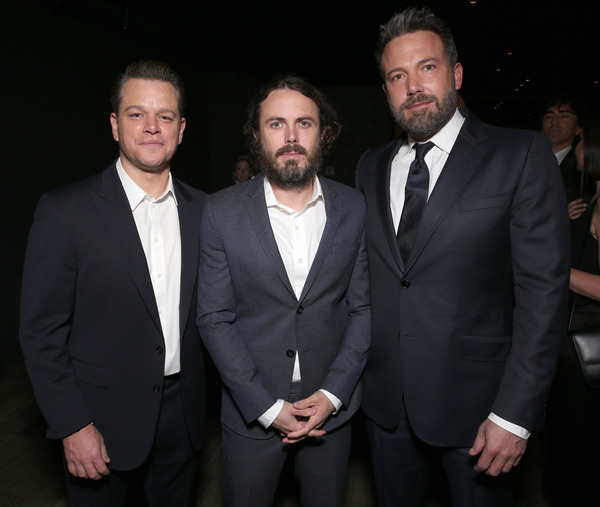 Matt Damon, Ben Affleck, Casey Affleck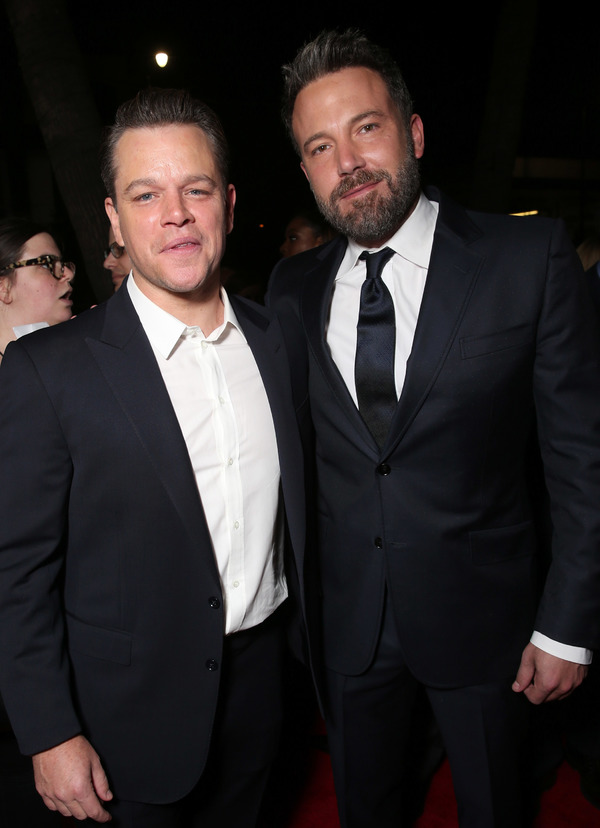 Producer Matt Damon, Ben Affleck

Head of Amazon Studios Roy Price and producer Kevin Walsh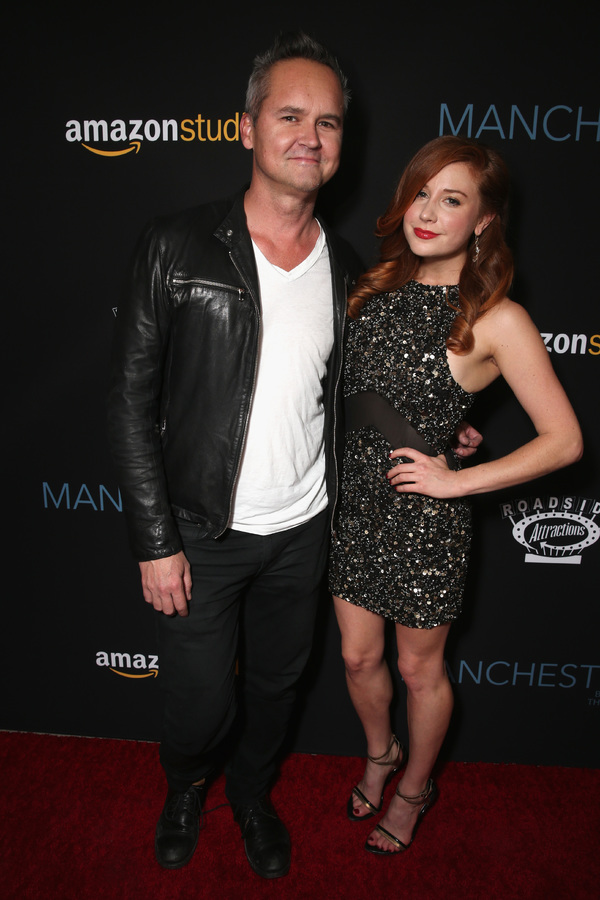 Lila Feinberg and Head of Amazon Studios Roy Price

Casey Affleck and actress Juliette Lewis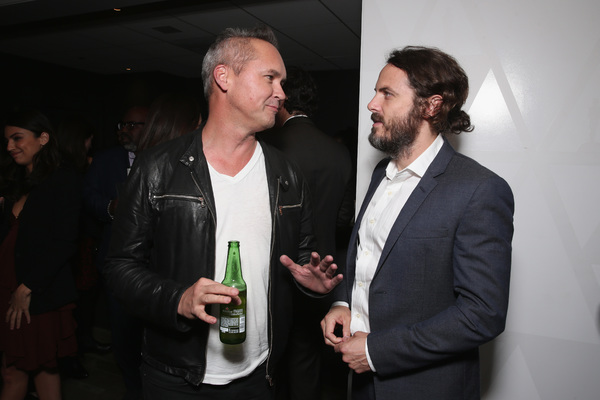 Head of Amazon Studios Roy Price and actor Casey Affleck

Producer Chris Moore and actress Michelle Williams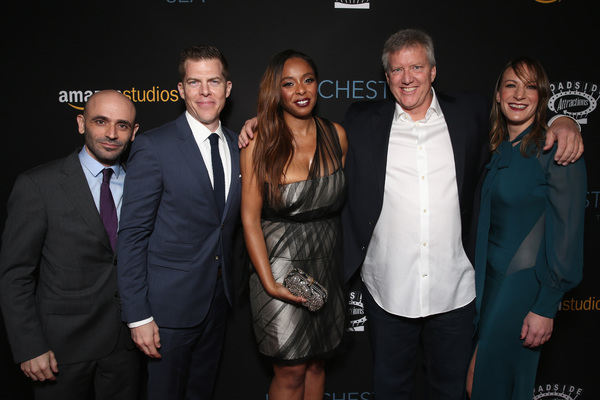 Producers Josh Godfrey, Kevin Walsh, Kimberly Steward, Chris Moore and Lauren Beck

Head of Amazon Studios Roy Price and actor Casey Affleck

Howard Cohen, actor Matt Damon, Head of Worldwide Film Amazon Studios Jason Ropell and Eric d'Arbeloff

Actor Emile Hirsch

Actor Ben O'Brian (R), his mother (L) and actor Matt Damon (C)

Lila Feinberg and Head of Amazon Studios Roy Price

Producer Chris Moore and actress Michelle Williams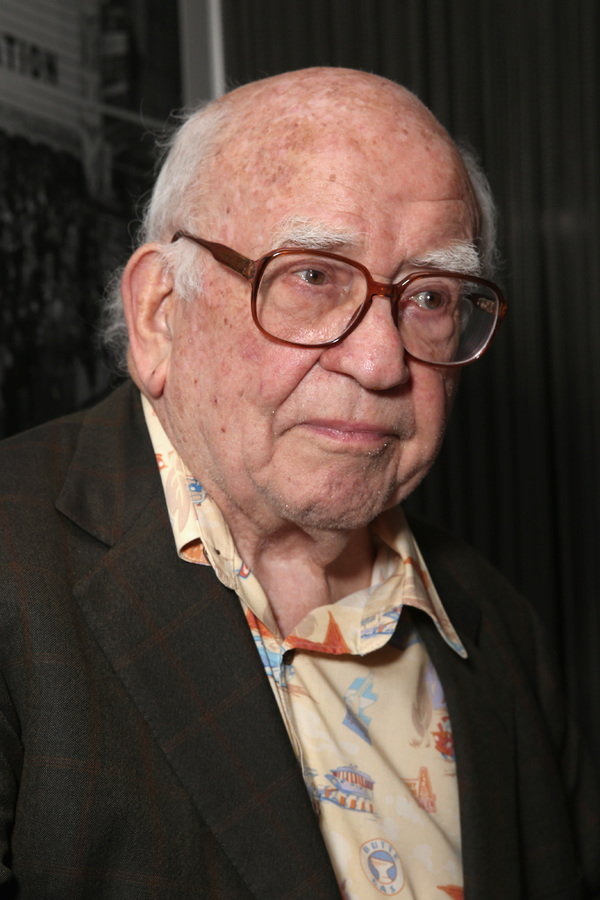 Ed Asner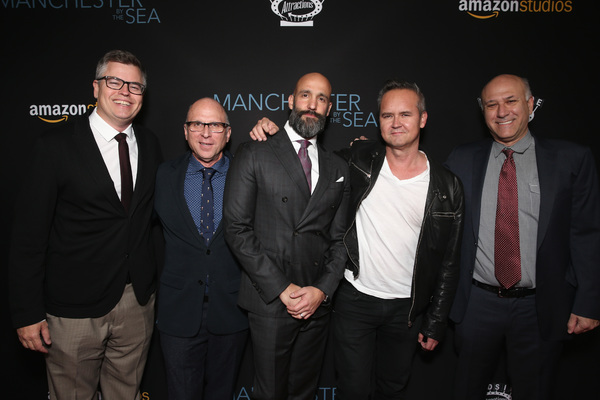 Eric d'Arbeloff, Bob Berney, Jason Ropell, Roy Price and Howard Cohen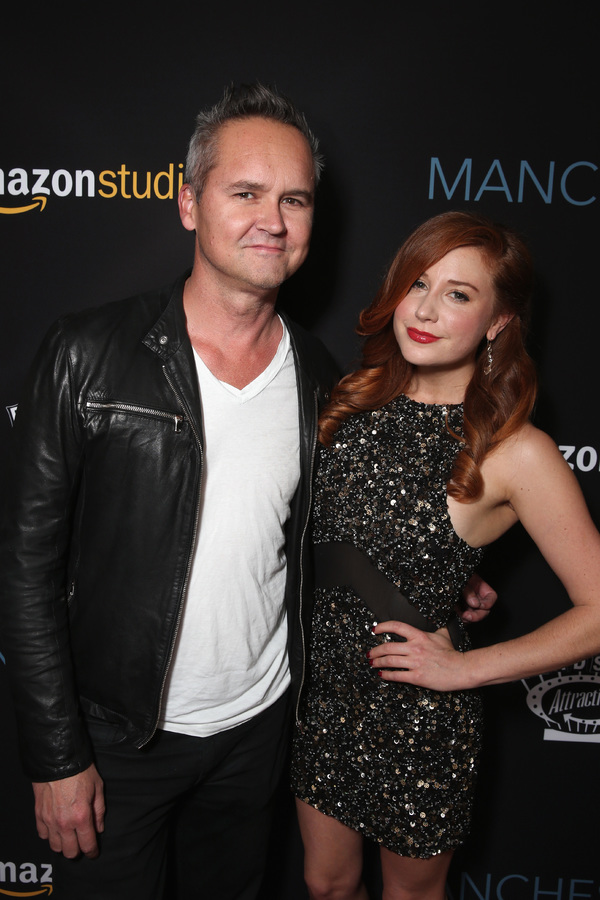 Lila Feinberg and Head of Amazon Studios Roy Price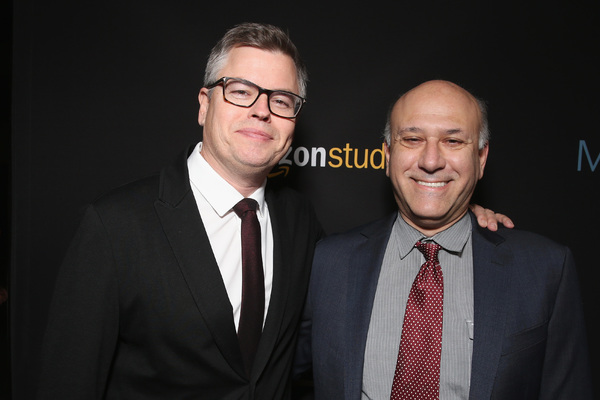 Co-presidents of Roadside Attractions Eric d'Arbeloff and Howard Cohen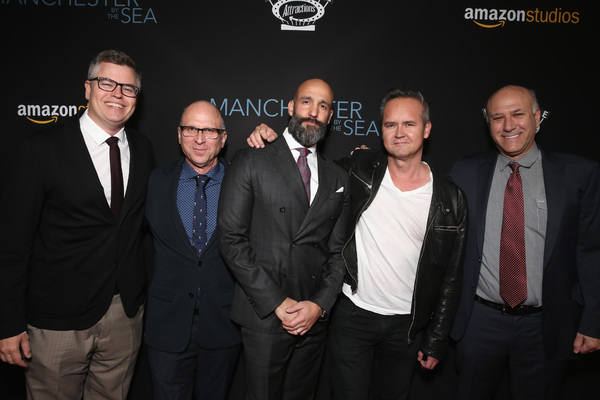 Eric d'Arbeloff, Bob Berney, Jason Ropell, Roy Price and Howard Cohen

Actor Lucas Hedges and Co-president of Roadside Attractions Eric d'Aberloff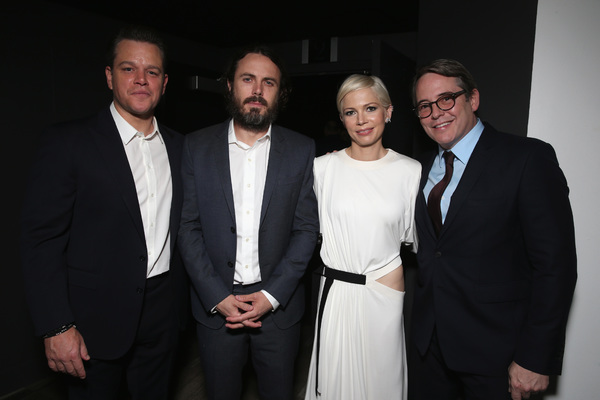 Actors Matt Damon, Casey Affleck, Michelle Williams and Matthew Broderick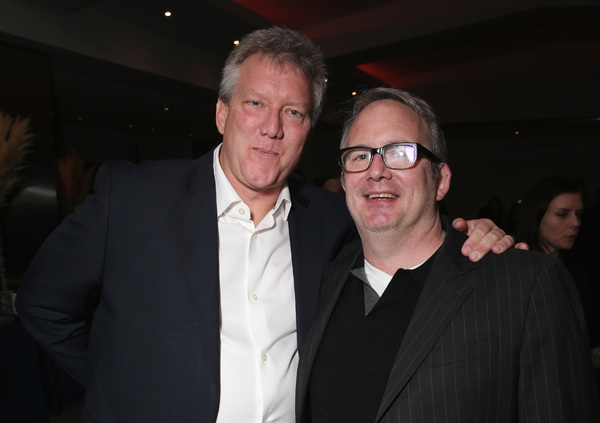 Producer Chris Moore and Head of Motion Picture Production Amazon Studios Ted Hope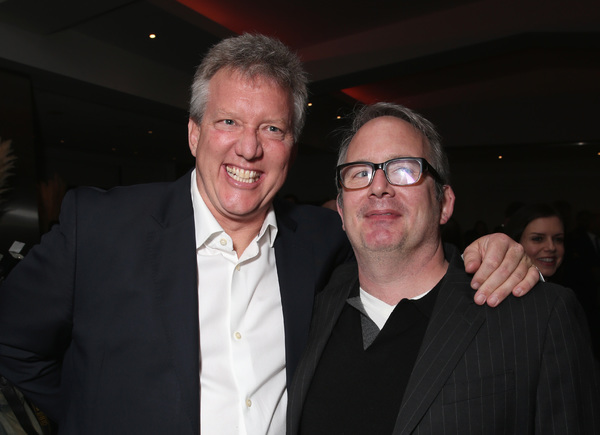 Producer Chris Moore and Head of Motion Picture Production Amazon Studios Ted Hope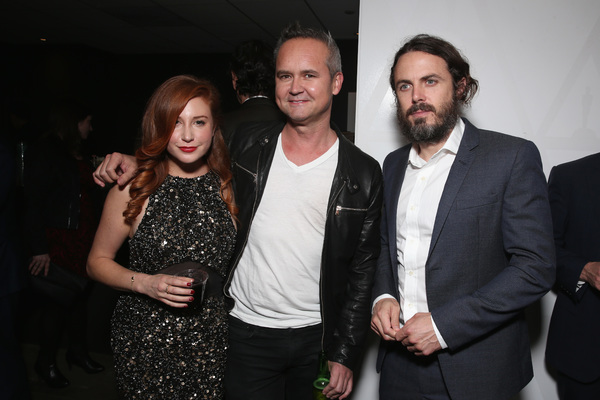 Lila Feinberg, Head of Amazon Studios Roy Price and actor Casey Affleck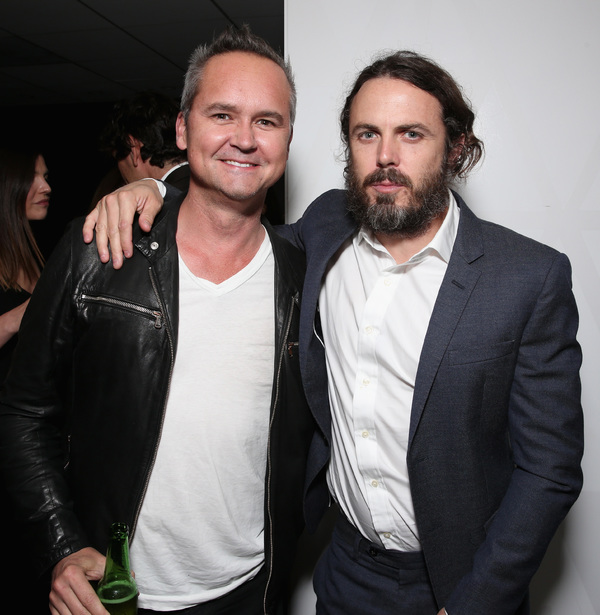 Roy Price and actor Casey Affleck

Lila Feinberg, Head of Amazon Studios Roy Price and actor Casey Affleck

Actors Matt Damon and Bruce Glover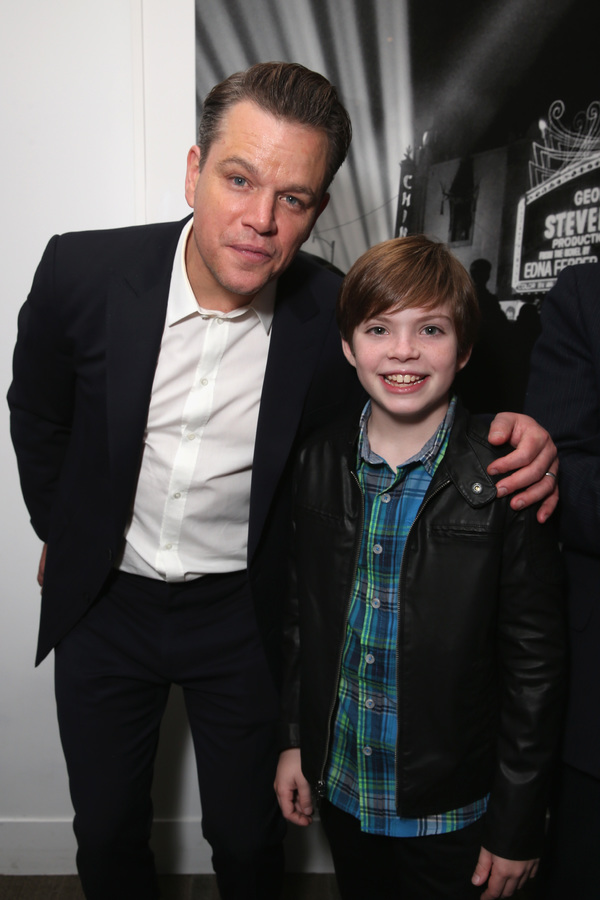 Actors Matt Damon and Ben O'Brian

Actor Emile Hirsch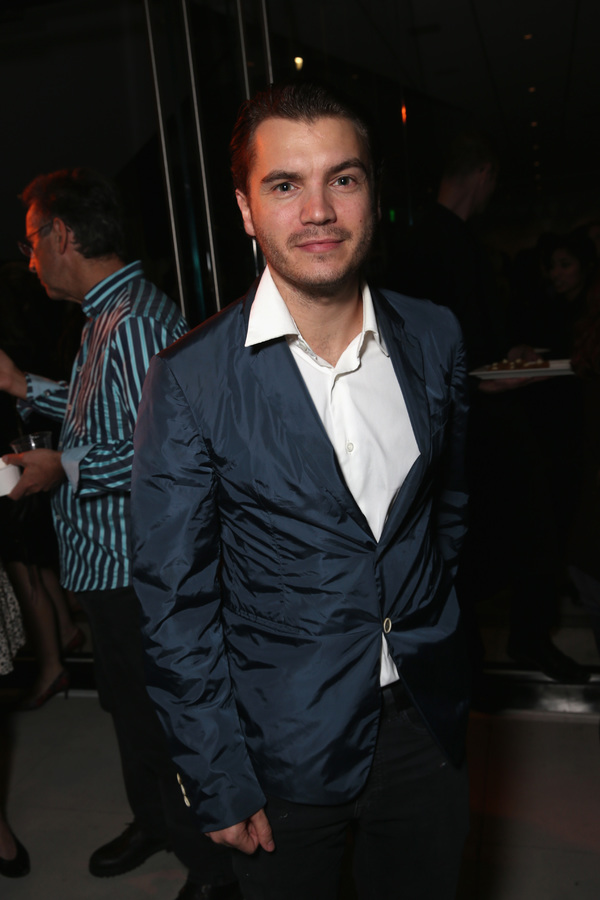 Actor Emile Hirsch

David Landcaster and Head of Marketing and Distribution Amazon Studios Bob Berney

Actresses Michelle Williams and Busy Philipps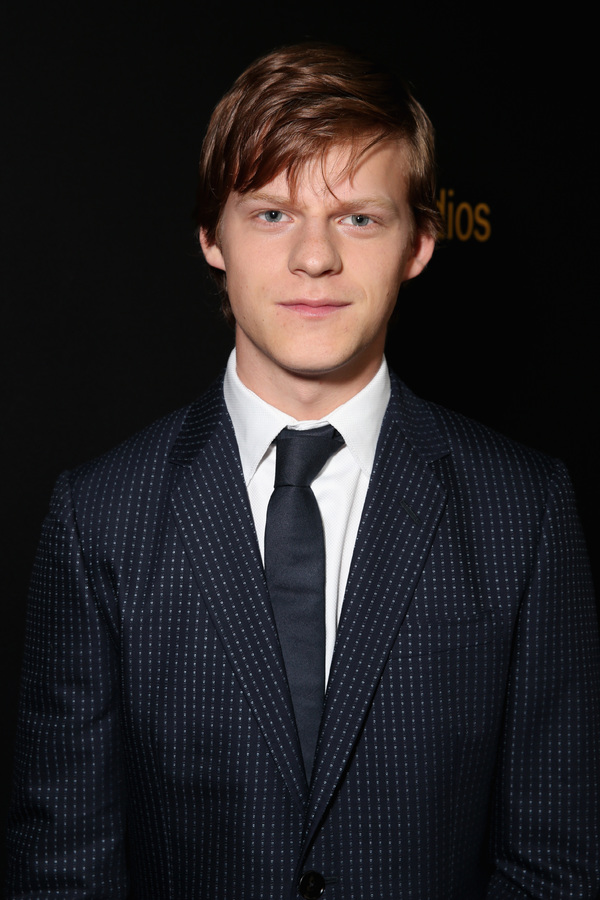 Lucas Hedges

Actors Matt Damon, Casey Affleck, actress Michelle Williams and actor Matthew Broderick