Photo Flash: Elaine Paige Visits Cast Party At Birdland
On the evening of July 12, Jim Caruso's Cast Party was the place to be if you love seeing the most varied, extreme open mic in town! The First Lady of the British Musical Theatre, Elaine Paige, dropped in to see what all the hubbub was about, after hearing about the Birdland mainstay for the past seven years.
The packed house also included Broadway leading man Douglas Sills, Village People cowboy Randy Jones, artist extraordinaire Robert Richards and Colleen "Miranda Sings" Ballinger, who came to cheer the thirty-or-so performers who took place in the impromptu variety show. Up on the stage were Billy Elliott's Ruby Rakos, jazz violinist Aaron Weinstein, crooner Todd Murray, folk singer/author Christine Lavin, Sweeney Todd's original 'Joanna,' Sarah Rice, Dallas hostess-with-the-mostess Amy Stevenson, Broadway Boys Zak Resnick, 15-year old violinist Jonathan Russell and, from the Nickolodeon series "Naked Brothers Band," Nat Wolff.
Cast Party takes place every Monday night at 9:30pm at Birdland, 315 West 44 Street in NYC. Call 212-581-3080 or www.BirdlandJazz.com for reservations.
Photos by Derek Storm / Splashnews


Nat Wolff, Randy Jones & Jonathan Russell

Nat Wolff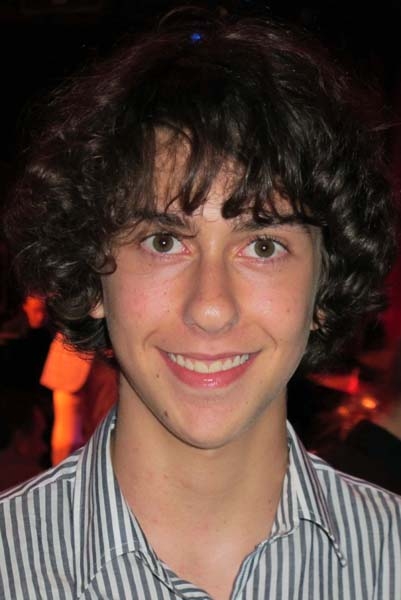 Nat Wolff

Aaron Weinstein & Robert Richards

Host Jim Caruso & Elaine Paige