Photo Flash: Inside the 2014 City Parks Foundation Gala - THE BEATLES
On Tuesday, June 3, 2014 City Parks Foundation (CPF) held the City Parks Foundation Gala presented at SummerStage in Central Park, an annual fundraising event that supports CPF's free year-round arts, sports, education and community-building programs. The event took place at Rumsey Playfield in Central Park, the main stage for CPF's famed free performing arts festival, SummerStage. Scroll down for photos from the event!
The gala and concert raised over $1 million dollars and was the largest single fundraising event in the history of CPF. The funds raised will go to support arts, sports, education and park stewardship programs that benefit over 600,000 people annually in over 750 parks throughout New York City's five boroughs.
At the gala, City Parks Foundation annually presents the People & Parks Award to a recipient who shares CPF's commitment to enriching New York City's parks. Past winners include former Mayor Michael Bloomberg, The Durst Family, Bruce Ratner, David Moore and Jean Troubh. This year's event was co-chaired by David Barse, CEO of Third Avenue Management, David Moore, CEO of Moore Holdings, and Brett Yormark, CEO of the Brooklyn Nets and the Barclays Center in Brooklyn.
This year, CPF honored Andrew Tisch with the 2014 People and Parks Award.Andrew Tisch is Co-Chairman of the Board and Chairman of the Executive Committee of Loews Corporation. A Board Member since 1997, Tisch first got involved with CPF after seeing trash that covered the field where his son played football. He's been a true leader ever since, holding a variety of esteemed positions including Finance and Investment Chair, President and Co-Chairman, all contributing to the success of the organization.
More than 600 guests were in attendance including: CEO of Recorded Music for Warner Music Group, Lyor Cohen, Tony Award winning producers Bonnie Comley & Stewart F. Lane, former New York State Senator Roy M. Goodman, news AnchorLynda Kinkade, fashion designer Nicole Miller, TV personality Tom Murro, Andrew & Ann Tisch, Thomas & Alice Tisch, journalist and newscaster Paula Zahn & Paul Fribourg.
The concert paid tribute to the music of The Beatles, featuring the legendary band's songs as performed by an eclectic group of well established musical legends and up and coming stars. Featuring an intriguing mix of singers, the evening of performances thrilled with exceptional interpretations of numerous classics from The Beatles' famed catalogue of songs. Artists included: Rock and Roll Hall of Fame Inductee Philip Bailey, lead singer of the legendary group Earth, Wind & Fire • G.E. Smith and his all-star band • Jon Batiste • David Broza • Paula Cole • Marshall Crenshaw • Southside Johnny • Willie Nile • Teddy Thompson. The performance component of the gala was produced by Taylor Barton-Smith.
About City Parks Foundation: City Parks Foundation (CPF) is the only independent, nonprofit organization to offer park programs throughout the five boroughs of New York City. CPF works in over 750 parks citywide, presenting a broad range of free arts, sports, and education programs, and empowering citizens to support their parks on a local level. Programs and community building initiatives reach more than 600,000 people each year, contributing to the revitalization of neighborhoods throughout New York City.
About SummerStage: Produced by City Parks Foundation, SummerStage is New York's largest free performing arts festival, bringing over 100 performances to eighteen parks throughout the five boroughs. Every year we reach more than 300,000 New Yorkers and since its inception in 1986, more than six million people have enjoyed SummerStage.
About Andrew Tisch: Andrew H. Tisch is Co-Chairman of the Board and Chairman of the Executive Committee of Loews Corporation (L: NYSE). Prior to that, he served as Chairman and Chief Executive Officer of Lorillard, Inc. from 1990 to 1995 and as President of the Bulova Watch Company and Bulova Corporation from 1979 to 1990. Mr. Tisch holds a B.S. degree from Cornell University (1971) and a M.B.A. from Harvard University (1977). He serves on the Boards of Directors of CNA Financial Corporation (NYSE:CNA); Boardwalk Pipelines LLC, (NYSE:BWP); Diamond Offshore Drilling, Inc. (NYSE:DO) and K12, Inc. (NYSE:LRN). He devotes a great deal of his time to many different local and national organizations including the Wildlife Conservation Society, the New York City Police Foundation and The City Parks Foundation where he is Chairman Emeritus. He focuses his time and effort in education through leadership committees at Harvard Business School (Dean's Board of Advisors), Cornell University (Vice-Chairman of the Board of Trustees), NYU/Tisch School of the Arts (Co-Chair Dean's Council), and the Young Women's Leadership Foundation (Co-Founder). He is involved in Jewish communal affairs through the American Jewish Joint Distribution Committee (Trustee/Executive Committee), the Jewish Leadership forum (Founding Chairman), and the Jewish Business Leadership Forum (Founder). He participates in many educational organizations including the Economic Club of New York (Immediate Past Chairman), The Brookings Institution (Trustee) and the Council on Foreign Relations. Mr. Tisch is married to journalist and educator Ann Rubenstein and lives in New York.
About Taylor Barton: TAYLOR BARTON is thrilled to present this year's TRIBUTE to the BEATLES. With her husband at the helm, G.E. SMITH and an ALL STAR LINE UP will deliver a rocking evening of beloved BEATLES hits. Taylor brings over 20 years of public relations, music and event production to her role as producer. Throughout her career, Taylor has worked with a variety of actors, artists and organizations in the corporate, non-profit and entertainment arena providing them with promotional and marketing strategy, positioning, messaging and naming as well as successfully executing integrated campaigns involving events, advertising, PR, direct, and interactive. She has produced and launched more than 50 events worldwide.

Teddy Thompson, Jon Batiste, Willie Nile and David Broza

Teddy Thompson, Jon Batiste, Willie Nile, David Moore and David Broza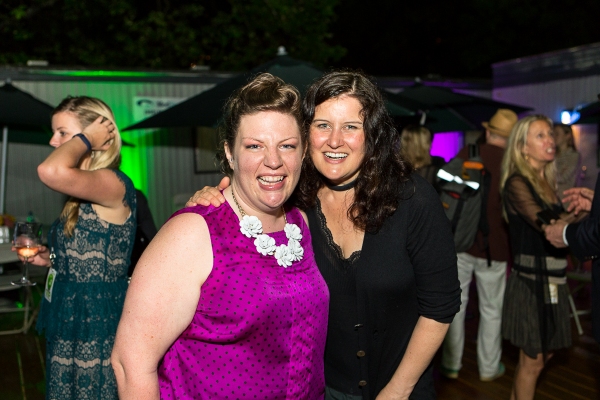 Shahna Sherwood and Paula Cole

Phillip Bailey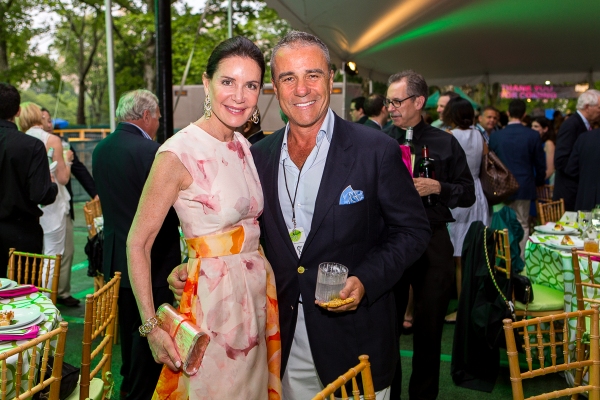 Lois Robbins and Andrew Zaro

Kathy Gantz, Bob Harrison, Andrew Tisch and Jim Schreiberg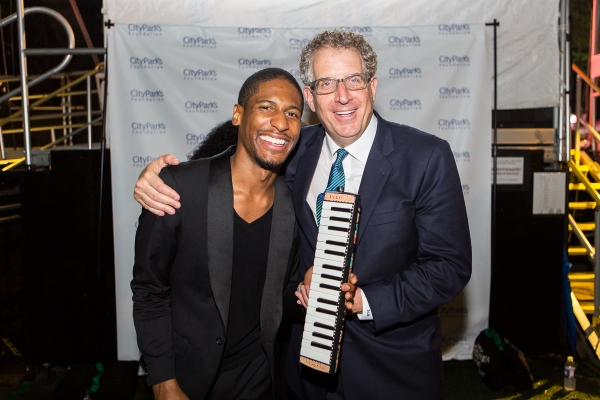 Jon Batiste and David Moore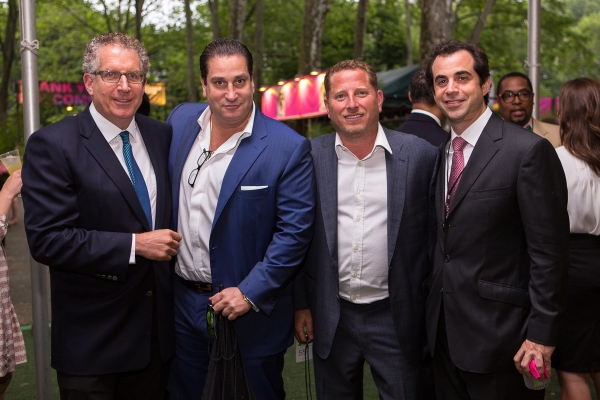 David Moore, Mark Selden, Justin Green and Mike Brown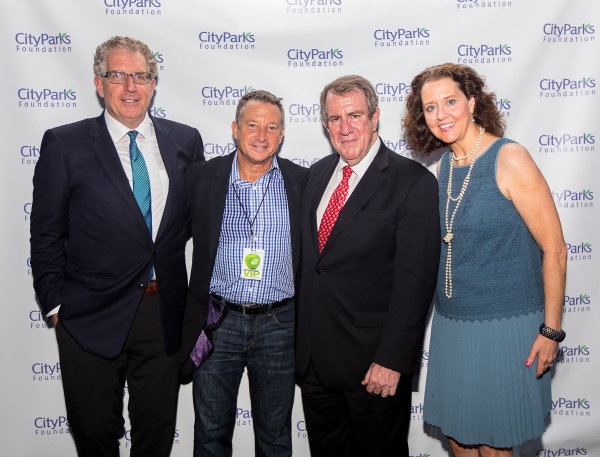 David Moore, David Barse, Andrew Tisch and Alison Tocci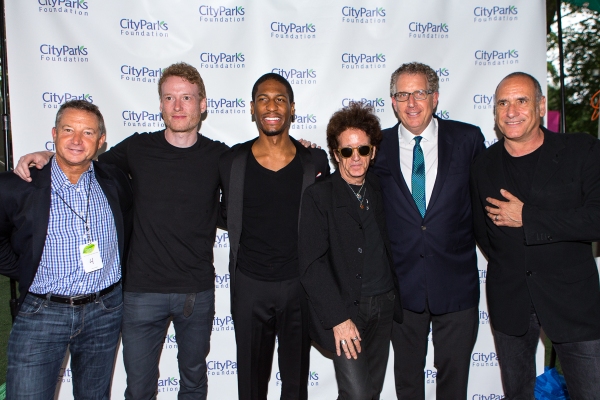 David Barse, Teddy Thompson, John Batiste, Willie Nile, David Moore and David Broza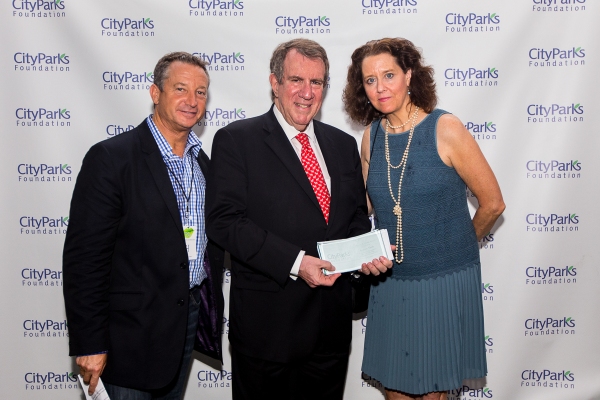 David Barse, Andrew Tisch and Alison Tocci

Curtis Lane and Andrew Tisch

Charlotte Tisch, Billie Tisch and Ann Tisch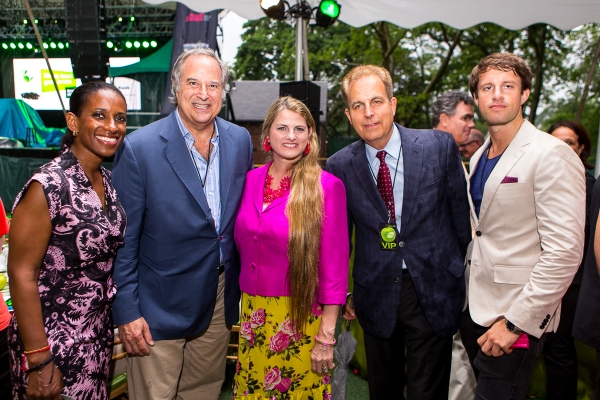 Binta Niambi Brown, Stewart Lane, Bonnie Comley and Ed Adler

Andrew Tisch, Jean Troubh, David Moore and Alison Tocci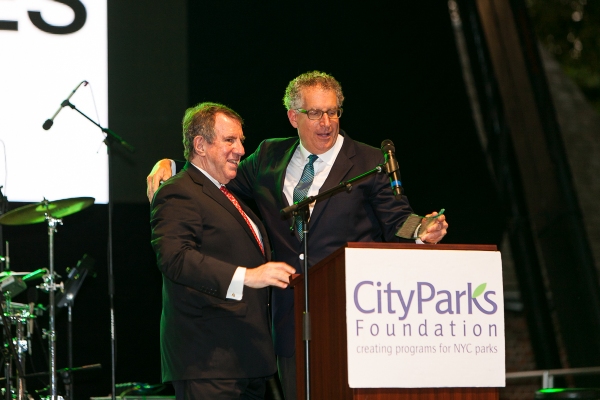 Andrew Tisch and David Moore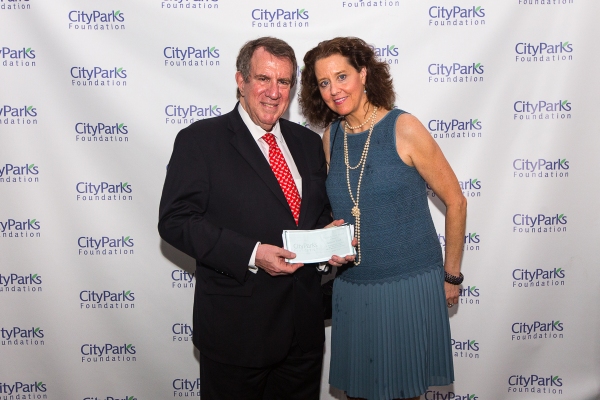 Andrew Tisch and Alison Tocci

2014 City Parks Foundation Gala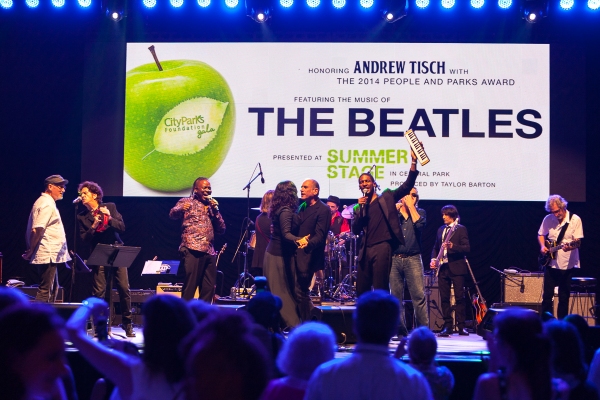 2014 City Parks Foundation Gala

2014 City Parks Foundation Gala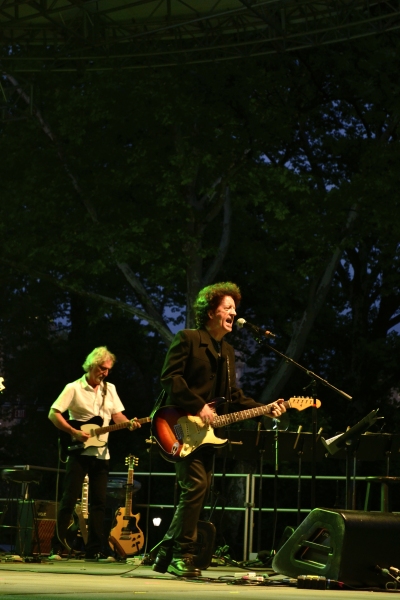 Willie Nile by Chloe Silversmith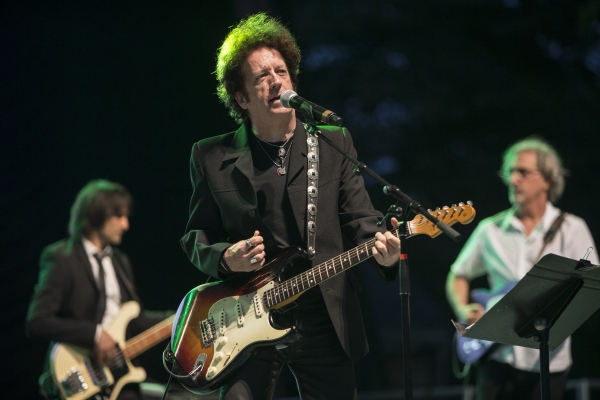 Willie Nile by Durst Breneiser

Southside Johnny by Chloe Silversmith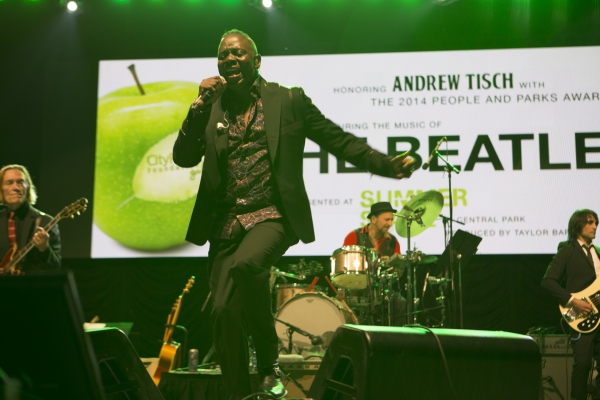 Phillip Bailey by Durst Breneiser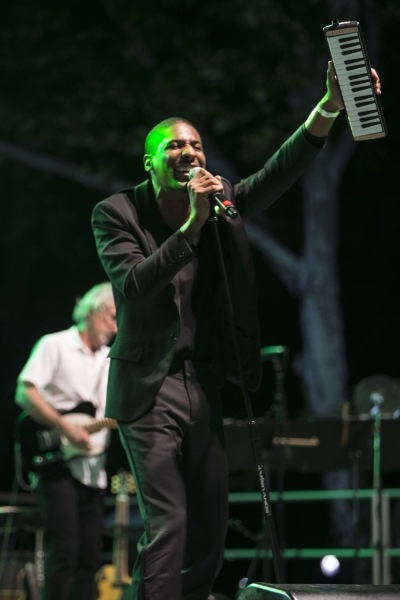 Jon Batiste by Durst Breneiser

Ge Smith and Paula Cole by Durst Breneiser

Ge Smith by Dulcie Xue

Finale by Chloe Silversmith