Photo Flash: Inside All Stars Project's 2016 Annual National Gala
On April 18 at Lincoln Center, Gabrielle Kurlander, President and CEO, All Stars Project, Inc., led an evening of inspiration during the All Stars Project 2016 National Gala. The event honored the tremendous contributions of executives from American corporate and educational institutions including EY, MetLife, Hunt Consolidated, PWC and Washington College, and over $2M was raised in support of All Stars programs. The Gala highlighted the Development School for Youth, an All Stars program that partners with the business community to help inner-city young people learn a professional performance, followed by placing them in paid summer internships. This summer, All Stars Project will be placing a record number of 500 young people in internships at 150 companies across the country. Gala attendees and participants were treated to a special hip-hop performance from dozens of alumni and youth leaders from the All Stars Talent Show Network, the All Stars flagship program. Check out photos from the events below!
Over 440 guests from the business and philanthropic community attended the Gala, where they learned about the All Stars Project's work with the law enforcement community to foster positive interactions between the police and inner-city youth, from special guest speakers including Ron Davis, Director, COPS Office, Department of Justice and George Gascon, District Attorney, City of San Francisco.
To learn more about the All Stars Project's work with inner-city youth, their approach to Afterschool Development and to donate or volunteer, please visit www.allstars.org.
The All Stars Project is a privately funded national nonprofit organization founded in 1981 whose mission is to transform the lives of youth and poor communities using the developmental power of performance, in partnership with caring adults. ASP is supported by some of America's leading companies including DIRECTV, EY, MetLife, Viacom and PWC. Led by President and CEO Gabrielle Kurlander, the ASP involves over 10,000 young people every year in its afterschool programs in six cities across the country. Learn more at www.allstars.org, on Facebook and on Twitter @AllStarsProject.
Photo Credit: Ronald L. Glassman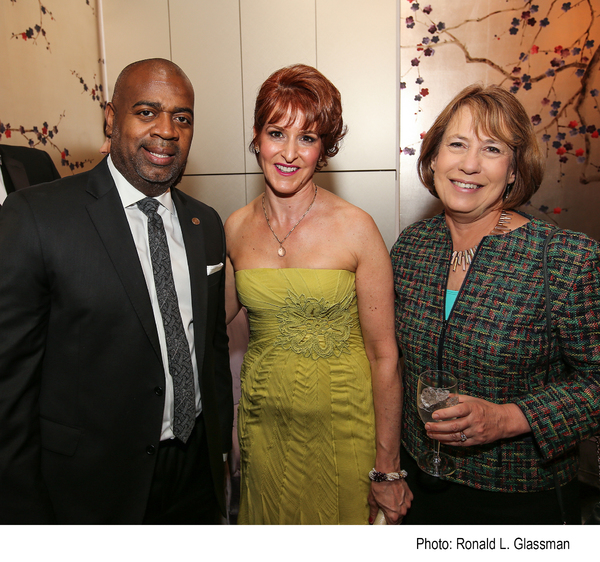 Ras Baraka, Mayor, City of Newark, NJ, Gabrielle L. Kurlander, President and CEO, All Stars Project, Inc. and Sheila C. Bair, President, Washington College

2016 All Stars Project women honorees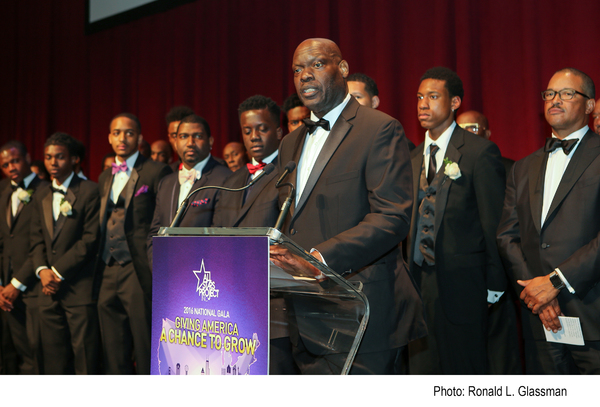 David Cherry, City Leader, All Stars Project of Chicago, pictured with honor guard of community activists, business and education leaders from NY, NJ and CT and All Stars Project youth, alumni and staff

All Stars Project youth

All Stars Project youth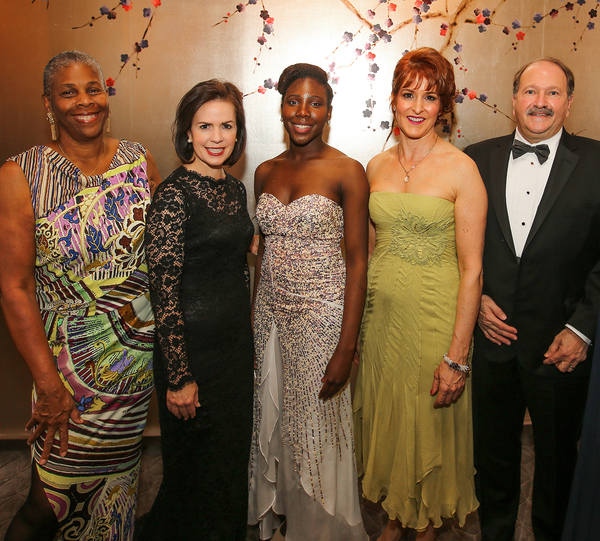 Dr. Lenora Fulani, co-founder of the All Stars Project, Julie Myers Wood of Guidepost Solutions, LLC, an All Stars Project youth, Gabrielle Kurlander, CEO and President of the All Stars Project and Bart Schwartz

Ronald Davis of COPS Office of The Department of Justice, San Francisco District Attorney George Gascon, Dr. Lenora Fulani and Domingo Herraiz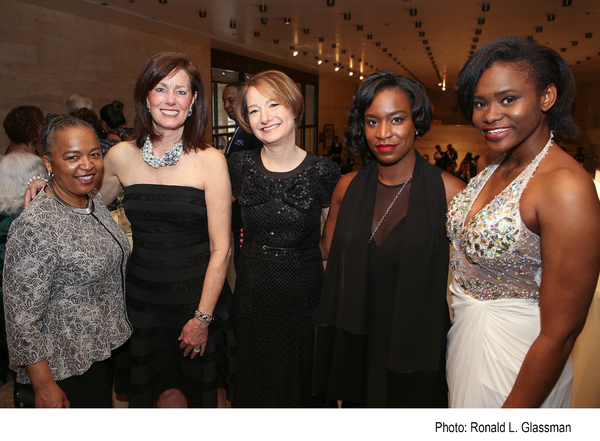 Gloria Strickland, City Leader, All Stars Project of New Jersey, Kathleen Michael of PricewaterhouseCoopers, Vice President of Afterschool Development Research and Policy Bonny Gildin, Shadae McDaniel and an All Stars Project youth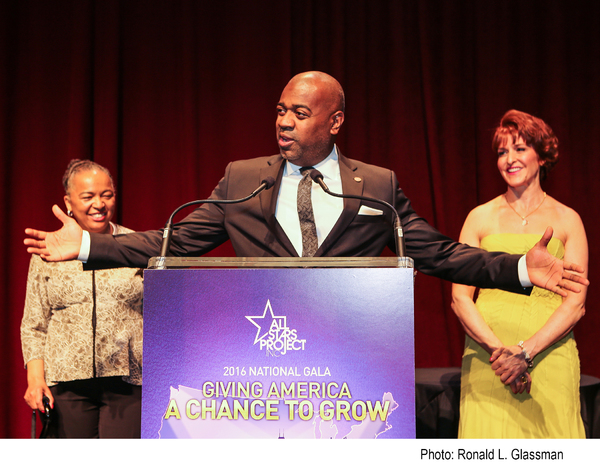 Newark, NJ Mayor Ras Baraka (center), Gloria Strickland, City Leader, All Stars Project of New Jersey (left), and All Stars Project President and CEO Gabrielle L. Kurlander (right)

Ave Tucker, Ashok Narasimhan, Fabiola Kramsky of Tu Nexo DE and San Francisco District Attorney George Gascon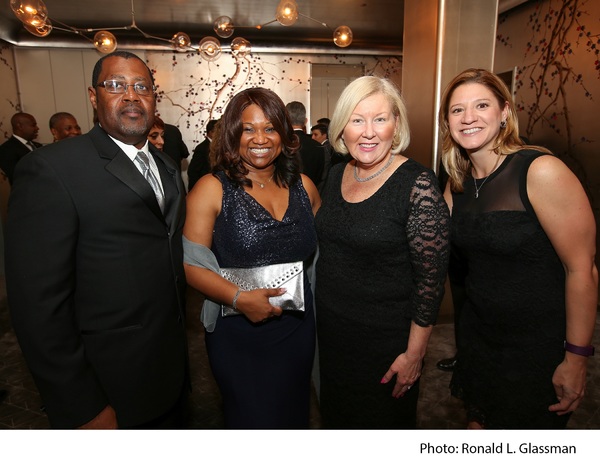 Milton Dilligard, Danica Dilligard of EY, Kate Barton of EY, Becky Burke of EY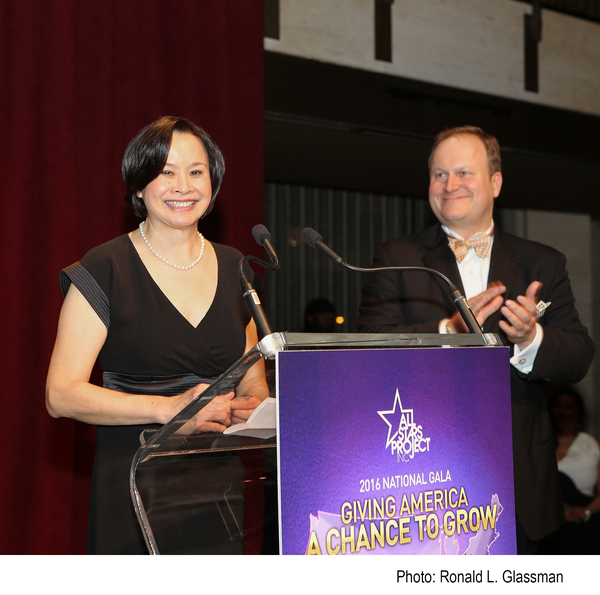 Lisa Lim of EY and Christopher H. Street, All Stars Project Chief Development and Operations Officer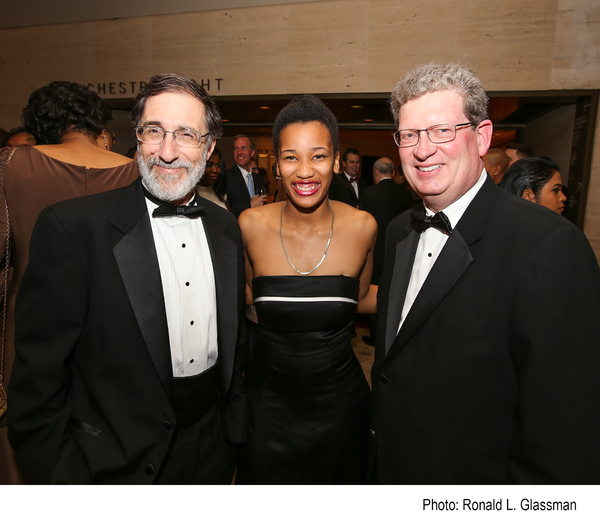 Robert Cleary of Proskauer Rose LLP, an All Stars Project youth, and Mark Davidson of Proskauer Rose LLP

An All Star Project youth (left) joins John Lawton of PWC (center-left), Chuck Chaplin of MBIA (center-right) and Chair of the All Stars Project Board of Directors Rich Sokolow
Featured BroadwayWorld Events
Check out these concerts...
Related Articles
More Hot Stories For You
Breaking: Tony-Winning Choreographer Bob Avian Passes Away at 83
BroadwayWorld is saddened to report that beloved Broadway choreographer Bob Avian passed away yesterday from cardiac arrest at Holy Cross Hospital in ...

Disney Adaptation of BETTER NATE THAN EVER Holds Virtual Open Call
Calling all kids! Casting is underway for Walt Disney Studios Motion Pictures' film adaptation of Tim Federle's children's book Better Nate Than Ever....

Ellen's Stardust Diner Presents STARDUSTERS Concert Next Weekend
An interactive musical theatre benefit show, Broadway Alive, will stream live from Broadway's iconic Ellen's Stardust Diner, on Saturday, January 30 a...

Final Lineup Announced For SAVE BIRDLAND: A Celebration Of Music, History, And Community
The fundraising campaign for Birdland Jazz Club will conclude on January 24th with a free streaming concert titled Save Birdland: A Celebration of Mus...

VIDEO: Christopher Jackson Performs 'The Times They Are a-Changin' at The Creative Coalition's Inaugural Ball
On January 20, 2021, The Creative Coalition brought together leaders from entertainment, media, Congress, and the White House Cabinet and Administrati...

Social Roundup: The Theatre Community Mourns the Loss of Bob Avian
Read what theatre stars from across social media are saying about the passing of Bob Avian....