Photo Flash: In Scena! Italian Theater Festival Approaches End of First Week
Kairos Italy Theater (KIT), the preeminent Italian theater company in New York, kicked off the 5th annual IN SCENA! ITALIAN THEATER FESTIVAL NY at the Cherry Lane Theatre in Manhattan on May 1st. The opening celebrated Award Winning playwright Mario Fratti with friends and admirers.
With daily events in venues all around the city, the festival is currently approaching the end of its first week!
This 15-day festival featured Special Event "Don't Tell - The Gospel According to Mark" by and with Award Winning author Sandro Veronesi, at the Cherry Lane Theater, as well as shows in Staten Island and Manhattan. As the festival enters its second week, full productions, readings and special events will be presented in Brooklyn (The Brick, South Oxford Spaces), Manhattan (Casa Italiana Zerilli-Marimo', The Italian Cultural Institute, Bernie Wohl Center at Goddard Riverside) and the Bronx (BAAD).
All shows and special events are presented in Italian and English or with English supertitles, curated by Kairos Italy Theater. Performances run May 1-15, 2017.
For a complete calendar of performances, dates and venues, visit www.inscenany.com.

Free Verse meets In Scena! A yearly In Scena! event.
Aleksandros Memetaj
of Sweet Home Albania translates works by emerging writers from Free Verse - South Bronx. Photo by Ting Pan
Elena Dragonetti in Ten by Andrej Longo - College of Staten Island Photo by Nando Tampubolon
Elena Dragonetti in Ten by Andrej Longo - College of Staten Island Photo by Nando Tampubolon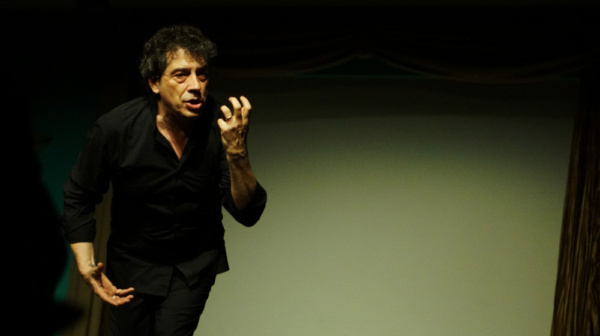 Sandro Veronesi in The Gospel According to Mark - by and with Sandro Veronesi. Special Event at the
Cherry Lane Theatre
Photo by Nando Tampubolon
Sandro Veronesi in The Gospel According to Mark - by and with Sandro Veronesi. Special Event at the
Cherry Lane Theatre
Photo by Nando Tampubolon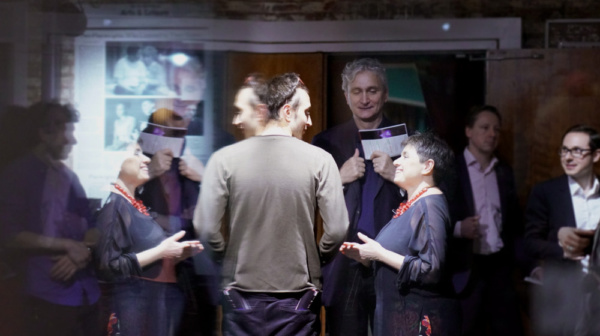 In Scena! Artistic Director
Laura Caparrotti
with In Scena! artist
Aleksandros Memetaj
(Sweet Home Albania Photo by Nando Tampubolon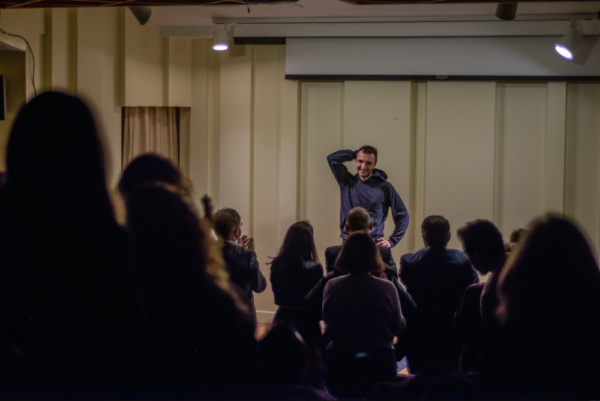 Aleksandros Memetaj
in Sweet Home Albania - Casa Italiana Zerilli-Marimo'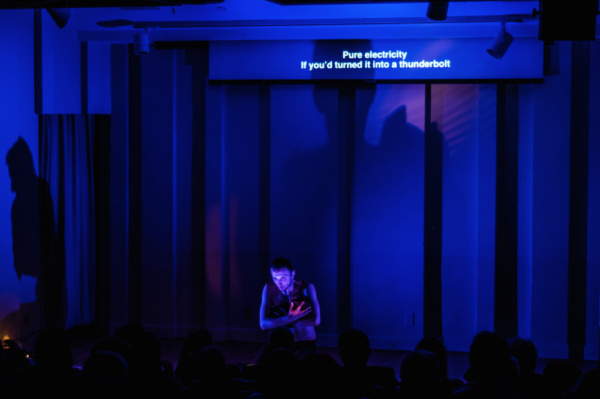 Aleksandros Memetaj
in Sweet Home Albania - Casa Italiana Zerilli-Marimo'
Related Articles
More Hot Stories For You