Photo Flash: IN THE HEIGHTS, Roberta Flack, et al. at First Annual NYC Dance Alliance Foundation Gala!
The NYC Dance Alliance Foundation held its 1st Annual Bright Lights, Shining Stars Gala at the Jack H. Skirball Center for the Performing Arts at NYU and clearly delivered on its promise of a star studded evening of music & dance with one show-stopping number after another. Following cocktails hosted by Honorary Co-Chairs Cassandra Seidenfeld Lyster and Robin Cofer, eager guests flooded into the elegant theater for an evening of unforgettable moments.
From the opening number, "New York, New York" from
Leonard Bernstein
's "On the Town", the crowd knew they were in for a very special treat. Choreographed brilliantly by
Scott Jovovich
, the piece featured a number of NYCDA alumni including
Corey Snide
who starred as "Billy Elliot" in a jaunty, free flying toast to the city.Executive Director
Joe Lanteri
took to the stage to welcome the guests and talk passionately about the NYCDAF's mission to empower promising young dancers by promoting education, while investing in the next generation of professional artists, by offering scholarships for secondary and college education. Indeed, just weeks ago at the close of its national convention, NYCDAF awarded over $2.8 million in college scholarships. Underscoring the success of this program, 16 of the 2011 NYCDAF scholarship winners performed the hauntingly beautiful "Prelude" choreographed by
Andy Pellick
and set to music of Jorge Quintero to a standing ovation, the first of many that night.Ramping up the heat, Lanteri next presented cast members from "Smokey Joe's
Café" -
Brenda Braxton
,
Felicia Finley
,
Ramona Keller
and
Deb Lyons
- in a
sultry rendition of the Leiber & Stoller nod to women power, "I'm a Woman" that raised the temperature at least 10 degrees.Hailed by The New York Times as "one of the great modern dancers of his time,"
Desmond Richardson
, co-artistic director of Complexions Contemporary Ballet, lived up to the accolade with a stunning solo performance of "Moonlight" with music and choreography by his co-artistic director Dwight Rhoden. Once again the evening turned to the "next generation" and KJ Dance Studio of Texas massed on the stage and showed their Lone Star skills with great aplomb in a piece called "Things Which Give Us Pause" choreographed by Stacey Tookey. One of the major highlights - in an evening filled with them - was the reunion of
Lin-Manuel Miranda
and his Award winning "In the Heights" cast members who recreated the famous number "96,000" in which residents of the Heights spill out their dreams if they win the lottery. Tearing up the stage to
Andy Blankenbuehler
's electric choreography were featured performers Miranda,
Robin DeJesus
,
Chris Jackson
,
Sabrina Sloan
,
Isabel Santiago
,
Stephanie Klemons
and
Jon Rua
backed up by an outstanding ensemble including
Michael Balderamma
,
Natalie Caruncho
,
Jennifer Locke
,
Doreen Montalvo
,
Antuan Raimone
,
Alejandra Reyes
,
Gabrielle Ruiz
,
Kevin Santos
and
Rickey Tripp
.It would be hard to match this but Lanteri did in following the big rousing Heights number with the plaintive and heart wrenching solo "Electricity" from "Billy Elliot" featuring the current "Billy" Tade Beisinger another NYCDA alumni.The second of two NYCDA award winning dance troupes, Next Step Dance also from Texas knocked the audience out with their grace and professionalism, making it hard to believe these teens were anything but seasoned pros. They sparkled in "To Build a Home" choreographed by Michael Stafford. Next up was internationally acclaimed tap dancer & choreographer
Chloe Arnold
in a pounding "We Are the Music" from Syncopated Ladies. Arnold and her trio of dancers all clad in flirty Betsey Johnson mini dresses - Karida Griffith, Anissa Irving and
Melinda Sullivan
- tapped their way into the crowd's hearts and were rewarded with a thunderous ovation.Bringing the evening around to NYCDAF's mission,
Joe Lanteri
announced the seven winners of college scholarships totaling $57,500 once again reinforcing the organization's desire to empower promising young dancers by offering funds to further their education at the institution of their choice.A three part tribute to the legendary songstress and storyteller
Roberta Flack
began with
Katie Thompson
rendering a powerful version of the iconic "Killing Me Softly" while featured dancer Cindy Salgado swirled dreamily around the stage;
Ta'Rea Campbell
, Nala In The Lion King and Jersey Boys
Michael Longoria
paired for an updated version of the Grammy winning duet between Donny Hathaway and Miss Flack, "Where is the Love" and ending the tribute was the extraordinary
Capathia Jenkins
wrenching every ounce of love at first glance emotion from Flack's famed "First Time Ever I Saw Your Face" while Come Fly Away's Tony nominated
Karine Plantadit
and
Clifton Brown
formerly with
Alvin Ailey
performed a memorable duet capturing the moment of first love. Tony Award winning actress and longtime friend,
Adriane Lenox
had the honors of introducing Ms. Flack prior to her award presentation. Lenox had the audience in stitches with the story of how her honeymoon with synthesizer player Zane Clark was interrupted by Ms. Flack's tour. Zane took off to play for Flack and then ultimately recruited his new wife to sing back up and the pair was rejoined.A very humble and grateful
Roberta Flack
accepted the NYCDAF's 1st Ambassador for the Arts Award in recognition of her incredible achievements as a recording artist; her journey from talented teenager to accomplished professional which serves as a true inspiration to aspiring artists everywhere and her long time advocacy for arts education for young people.A joyful "Feeling Good" choreographed by A C Ciulla with featured vocalist
Natalie Venetia Belcon
and dancers Callan Bergman, Grace Buckley,
Hector Flores
, Kristen Hoagland,
Ryan Koss
,
Rachel Kreilling
, Cathy Lee Ross and Holly Shunkey ended the evening on an optimistic high note. Guests then proceed up to the magnificent glass enclosed Rosenthal Room with its sweeping views of the city for Champagne and desert reception. Sponsors for the gala evening were Capezio, Dance Magazine, Steps on Broadway and the Radio City Christmas Spectacular.Honorary Co-Chairs of the gala are
Cassandra Seidenfeld Lyster
and
Robin Cofer
. The Event Committee included Kimberly Tiberi-Adams, Lisa Danias, Nancy Epstein, Christopher Freer, Cindy Lapes,
Ramona Singer
and Liz Tillotson.
NYCDAF Honorary Committee included:
Ava Astaire
McKenzie,
Andy Blankenbuehler
,
Jacques d'Amboise
, Susan Jaffe,
Jerry Mitchell
,
Desmond Richardson
,
Chita Rivera
and Michael Terlizzi. NYCDA Choreographers are
Chloe Arnold
,
Andy Blankenbuehler
, A C Ciulla,
Scott Jovovich
and
Andy Pellick
.
Kudos to Lanteri, Leah Brandon, Travis Fritsche and the entire NYCDAF team for pulling together one of the most sparkling and entertaining nights of the season
The NYC Dance Alliance Foundation is dedicated to empowering the next generation of professional dancers by advocating education and offering scholarships for secondary and college training. For the past 16 years, the NYCDA has lead the industry in offering professional weekend conventions exposing young dancers to the best of the New York City dance world in a supportive, positive and fun environment and helping them take their first steps into the professional world.
Under the auspices of Executive Director
Joe Lanteri
the NYC Dance Alliance National Dance Convention, the culmination of scores of local gatherings held throughout the year, has become the single most important scouting opportunity for college and university recruiters and their scholarship committees. No surprise as NYCDA alumni number among the ranks of such dance companies as
Alvin Ailey
, Cedar Lake Ballet; scarcely a Broadway musical is without a dancer from NYCDA and the world famed Radio City Music Hall Christmas Spectacular recruits much of it young talent via NYCDA. The
Jack H. Skirball
Center for the Performing Arts is the premier venue for the presentation of cultural and performing arts events for New York University and lower Manhattan. Led by executive producer Jay Oliva (President Emeritus, NYU) and senior director
Michael Harrington
, the programs of Skirball Center reflect NYU's mission as an international center of scholarship, defined by excellence and innovation and shaped by an intellectually rich and diverse environment. A vital aspect of the Center's mission is to build young adult audiences for the future of live performance.
www.skirballcenter.nyu.edu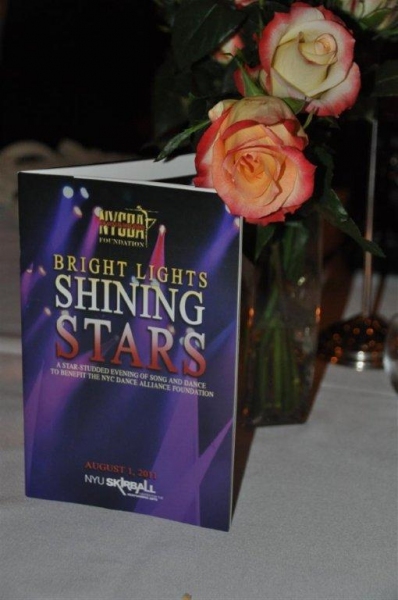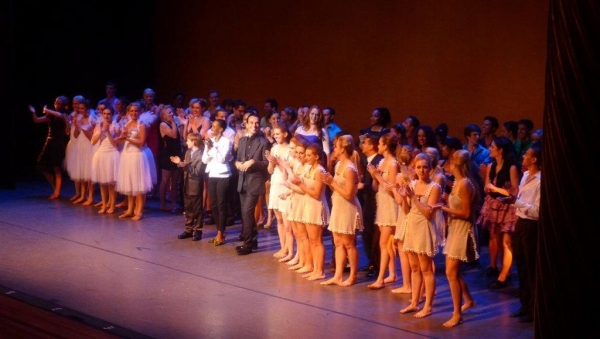 Curtain Call

Next Step Dance Studio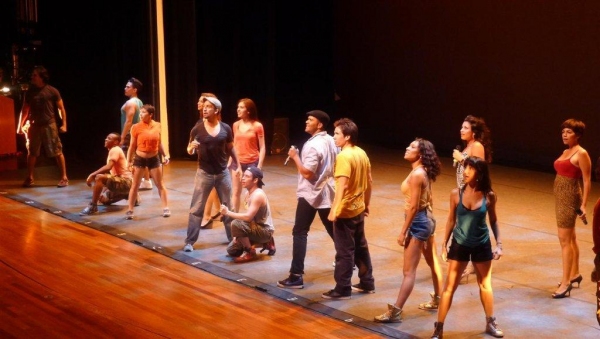 IN THE HEIGHTS Performs 96,000

Desmond Richardson, Complexions Contemporary Ballet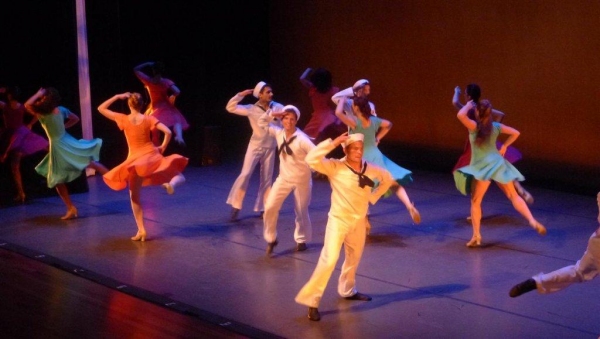 NYCDA dancers in On the Town

Roberta Flack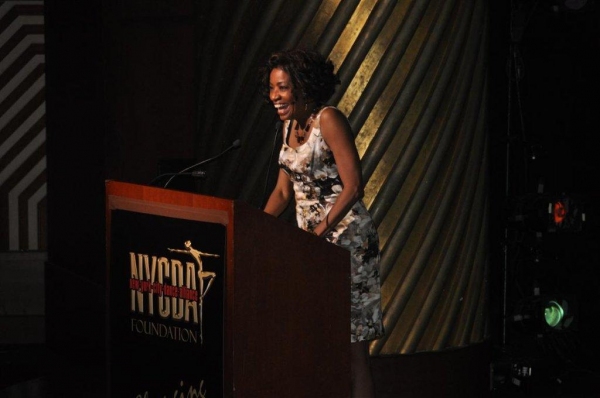 Adriane Lenox

NYCDA dancers in On the Town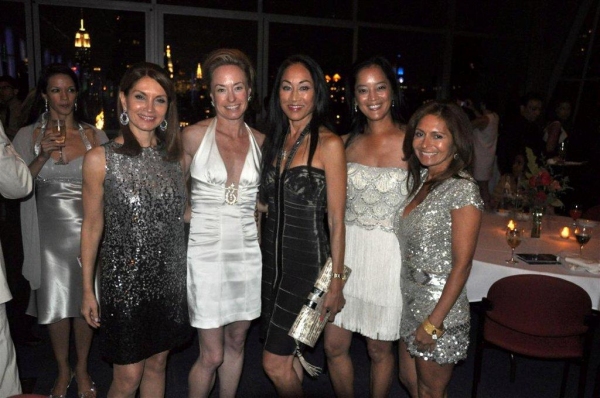 Jean Shafiroff, Robin Cofer, Lucia Hwong Gordon, Cassandra Seidenfeld Lyster, Flor Riccio

AC Ciulla, Lisa Danias, Andy Blankenbuehler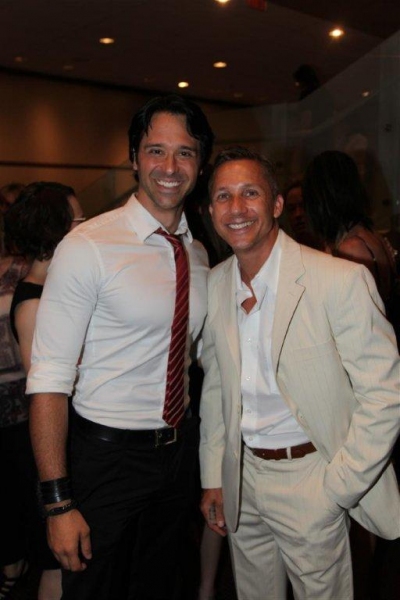 Jeremiah James, Joey McNeely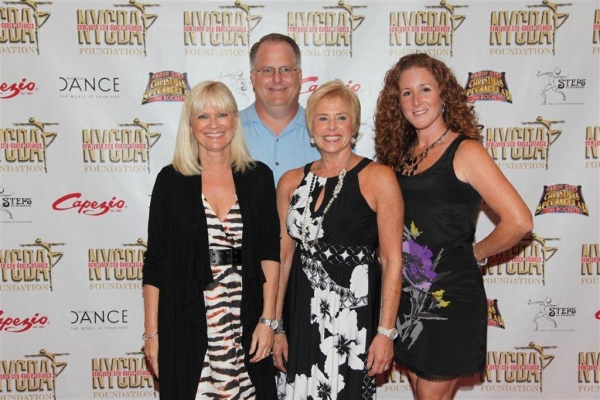 Capezio sponsors Nina Vance, Mark Terlizzi, Carol Slobotkin, Nicki Hocker

Dance Media Sponsors

Joe Lanteri, sponsor Carol Paumgarten; Steps on Broadway

Joe Lanteri, Lisa Danias, Kathryn Dianos, Michael Demby Cain, Peter Danias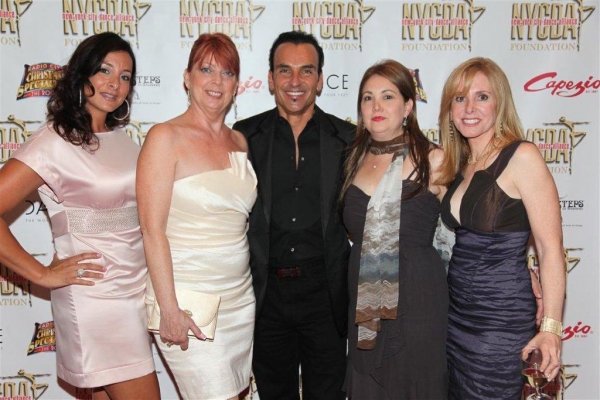 Gala Committee members Kim Adams, Liz Fitchett Tillotson, Joe Lanteri, Lisa Danias and Nancy Epstein

Robin Cofer, Joey McNeely

Michael Longoria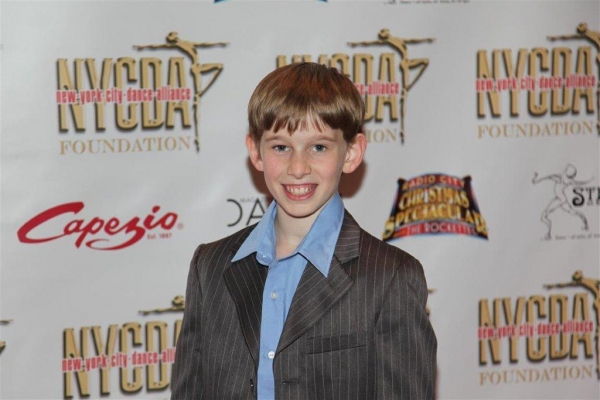 Tade Biesinger

Adriane Lenox, Cassandra Seidenfeld Lyster, Roberta Flack, Joe Lanteri, Robin Cofer, Tom Murro

Karine Plantadit, Clifton Brown, Brooke Wendle

Roberta Flack reunites with old friends Zane Mark & Adriane Lenox

Honorary co-chair Cassandra Seidenfeld Lyster, Director Joe Lanteri, Honorary co-chair Robin Cofer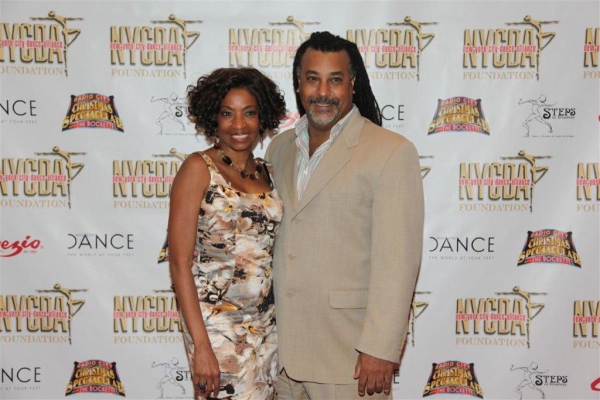 Tony Award Adriane Lenox and husband musician Zane Mark

Katie Thompson

Capathia Jenkins performed in the tribute to Roberta Flack.

Choreographer Brooke Wendle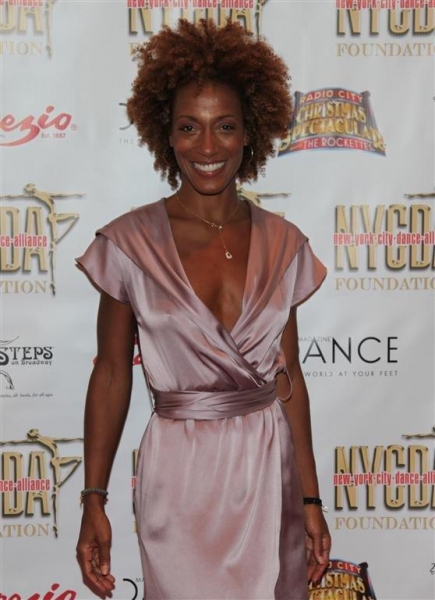 Tony nominee Karine Plantadit performed in the tribute to Roberta Flack

The Syncopated Ladies: Karida Griffin, Chloe Arnold, Anissa Irving, Melinda Sullivan

Ramona Keller, Brenda Braxton, Joe Lanteri and Deb Lyons

Ramona Keller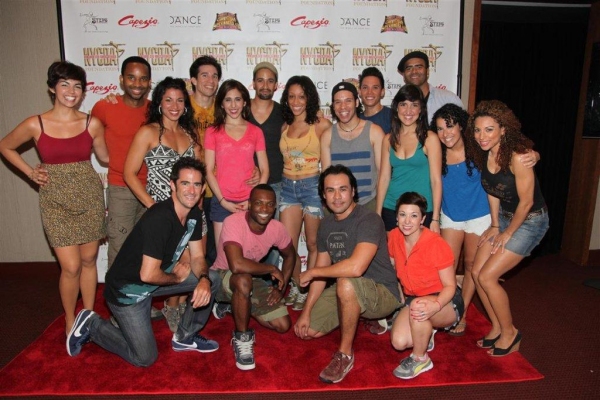 IN THE HEIGHTS Cast

---
Shop BroadwayWorld

Shop this season's new musicals! Get dressed up for a night at the theatre, or just a night at home, with merch from some of Broadway's biggest hits including SOME LIKE IT HOT, KIMBERLY AKIMBO, and more!
---
Related Stories