Photo Flash: Highlights from TODAY's 'Best of Broadway Week' Live Performances
The Broadway casts of AMELIE, DEAR EVAN HANSEN, GROUNDHOG DAY, ANASTASIA and NATASHA, PIERRE AND THE GREAT COMET OF 1812 performed on NBC's TODAY as part of the morning show's 'Best of Broadway' week. Check out photo highlights from the performances below!
Highlights of the week included Phillipa Soo and the cast of AMELIE performing a medley of 'Times Are Hard for Dreamers' and 'Tour De France' (watch here), Ben Platt and the cast of DEAR EVAN HANSEN performing "You Will Be Found!"(watch here), ANASTASIA's Christy Altomare's performing "Journey to the Past' (watch here), Andy Karl and the cast of GROUNDHOG DAY performing 'Philanthropy' (watch here) and Josh Groban and the cast of NATASHA, PIERRE AND THE GREAT COMET OF 1812 performing 'Balaga' and 'The Abduction.' (watch here).
About TODAY: NBC News pioneered the morning news program when it launched TODAY in 1952 with Dave Garroway as host. For more than 60 years, TODAY has provided a daily live broadcast of the latest in domestic and international news, weather reports, and interviews with newsmakers from the worlds of politics, business, media, entertainment and sports.
TODAY is renowned for providing its audience with a "window on the world," bringing viewers breaking news as it happens and often broadcasting from locations around the globe. TODAY's longtime home at New York's Rockefeller Plaza attracts thousands of visitors each year to peer into its windows and become part of TODAY's broadcast. The Emmy Award winning program is anchored by Matt Lauer, Savannah Guthrie, Al Roker and Natalie Morales. Don Nash is the executive producer.
Photos by: Nathan Congleton/NBC

Josh Groban
and the cast of Broadway's NATASHA, PIERRE AND THE GREAT COMET OF 1812
Al Roker
,
Andy Karl
and the cast of Broadway's GROUNDHOG DAY
ANASTASIA's
Christy Altomare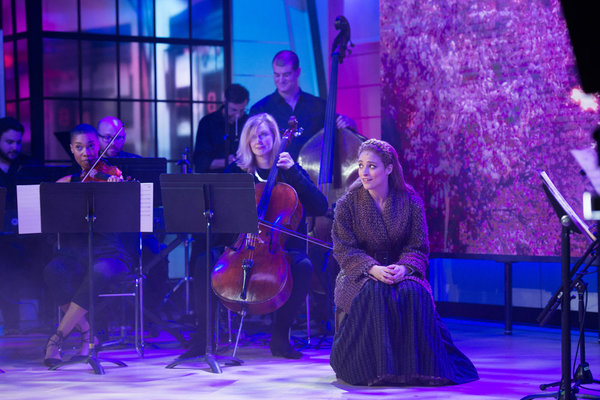 ANASTASIA's
Christy Altomare
Cast of Broadway's DEAR EVAN HANSEN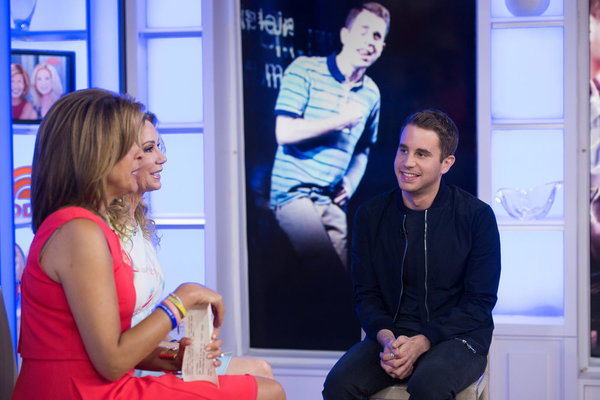 Hoda Kotb
and
Ben Platt
Cast of Broadway's DEAR EVAN HANSEN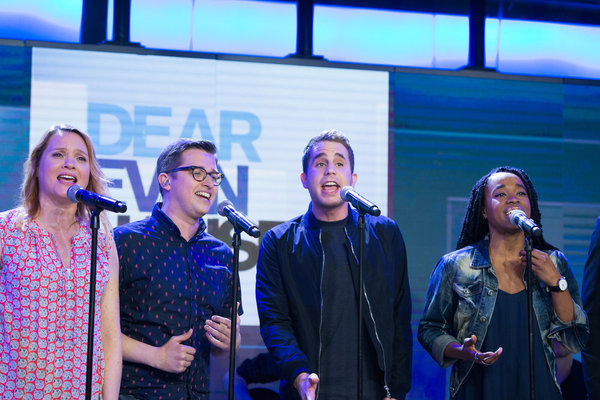 Cast of Broadway's DEAR EVAN HANSEN
DEAR EVAN HANSEN's
Ben Platt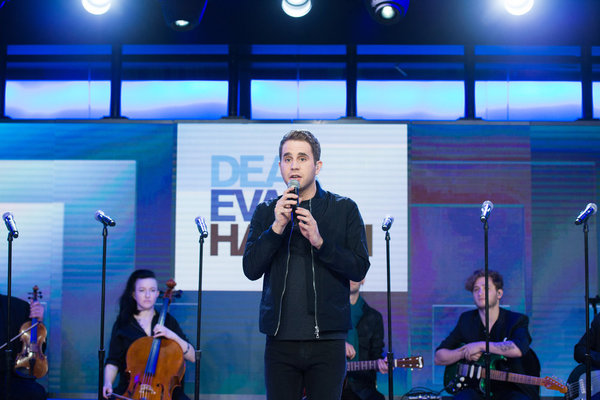 DEAR EVAN HANSEN's
Ben Platt
Phillipa Soo
and the cast of Broadway's AMELIE
Phillipa Soo
and the cast of Broadway's AMELIE