Photo Flash: First Look at Stew & Heidi Rodewald's New Musical THE TOTAL BENT at The Public Theater
The Public Theater presents THE TOTAL BENT, with text by Stew and music by Stew and Heidi Rodewald, the team behind the Tony Award-wining musical Passing Strange, now through through Sunday, June 19. The production officially opens on Wednesday, May 25. Check out a first look below!
The complete cast of THE TOTAL BENT features Marty Beller (Drums, Musical Direction); Ato Blankson-Wood (Marty Roy); John Blevins (Trumpet); Kenny Brawner (Deacon Charlie); David Cale (Byron Blackwell); Vondie Curtis Hall (Joe Roy); Damian Lemar Hudson (Deacon Dennis); Jahi Kearse (Andrew); Brad Mulholland (Saxophone); Heidi Rodewald (Bass); Stew (Guitar); and Curtis Wiley (Abee).
Public Theater Member tickets, and single tickets starting at $65, are available now and can be accessed by calling (212) 967-7555, www.publictheater.org, or in person at the Taub Box Office at The Public Theater at 425 Lafayette Street. The Library at The Public is open nightly for food and drinks, beginning at 5:00 p.m., and Joe's Pub at The Public continues to offer some of the best music in the city.
Stew and Heidi Rodewald, creators of the Tony Award-winning show Passing Strange, team with director Joanna Settle to bring you their thrilling new musical, THE TOTAL BENT, a riotous new show at the crossroads of the sacred and profane, survival and liberation, gospel and rock 'n' roll. When a British record producer arrives in Montgomery, Alabama to hook Marty Roy, a young black musical prodigy, he launches us back into Marty's tumultuous upbringing. The son of a gospel star and self-proclaimed healer, Marty spent his childhood writing the songs that have made his charismatic father famous. But in a nation on the verge of social upheaval, with the rising heat from the street guiding his pen, Marty finds himself at odds with his spiritually forceful father as he strives to create a masterpiece that will change America- no matter the cost. A funny, fiery, one-of-a-kind show, THE TOTAL BENT is about the passions that divide a father and son as they make their music and make their choice between salvation and selling out.
THE TOTAL BENT features scenic design by Andrew Lieberman, costume design by Gabriel Berry, lighting design by Thom Weaver, sound design by Obadiah Eaves and Sten Severson, hair and wig design by Cookie Jordan, and choreography by David Neumann.
Photos by Joan Marcus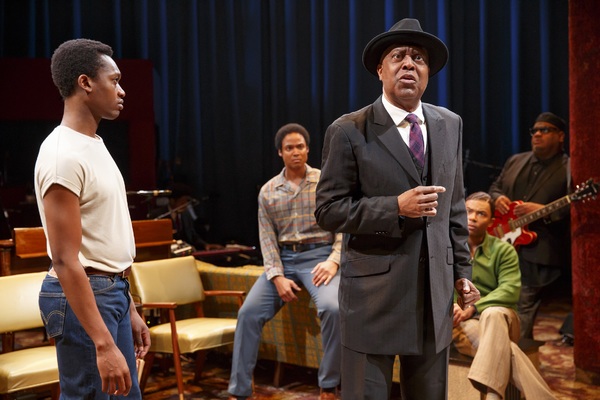 Company

Ato Blankson-Wood and David Cale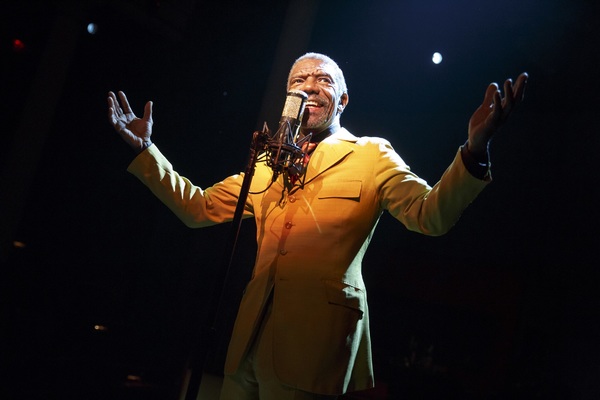 Vondie Curtis Hall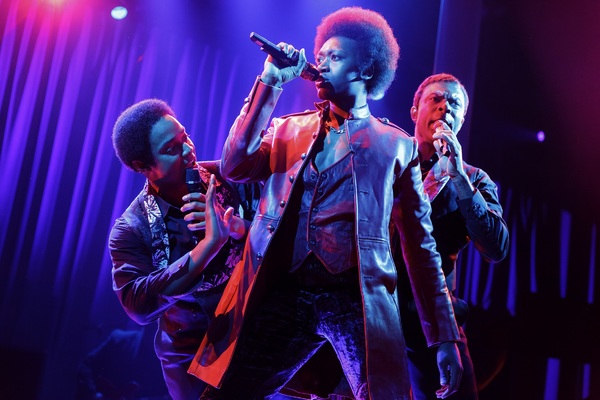 Curtis Wiley, Ato Blankson-Wood, Jahi Kearse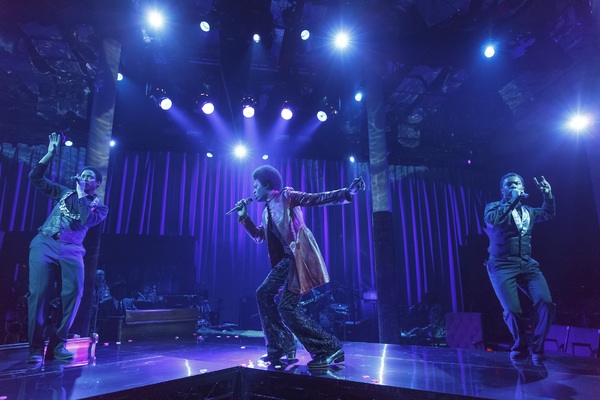 Curtis Wiley, Ato Blankson-Wood, Jahi Kearse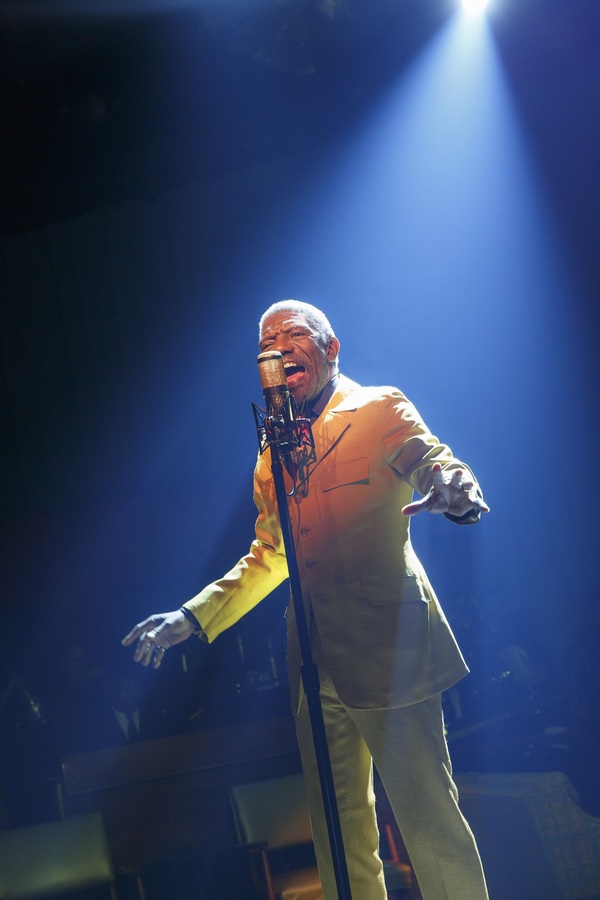 Vondie Curtis Hall

Ato Blankson-Wood and David Cale
Related Articles
More Hot Stories For You