Latest News on Kenny Brawner
Stage Credits
The Total Bent
  [Off-Broadway]
Public Theatre Off-Broadway Production, 2016
Deacon Charlie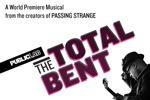 The Total Bent
  [Off-Broadway]
World Premiere, 2012
Performer
  [Broadway]
Original Broadway Production, 1980
Walter Wilma (Understudy)
Kenny Brawner News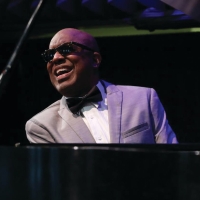 Kenny Brawner Performs as Ray Charles In RAY ON MY MIND at Popejoy Hall
by A.A. Cristi - Jan 31, 2023
The legacy of legendary R&B artist Ray Charles lives on with the performance of Ray On My Mind - Tribute to Ray Charles at Popejoy Hall on Sunday, February 26, 2023 at 3:00 pm. Between songs, Brawner interweaves the story of Ray's life, inspirations, and struggles that led to his long-lasting influence.
Celebrate The Music And Legacy Of Ray Charles With RAY ON MY MIND At MPAC
by A.A. Cristi - Jan 18, 2023
Enjoy a high-energy celebration of the music and life of Ray Charles as performed by Kenny Brawner when Ray on My Mind comes to Mayo Performing Arts Center on Sunday, February 19.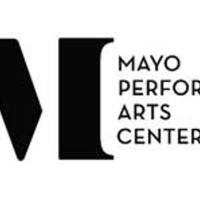 MPAC Welcomes BoatHouse Row, A Ray Charles Tribute, And More This February
by A.A. Cristi - Jan 10, 2023
February features terrific events at Mayo Performing Arts Center. From the death-defying acrobatics of Cirque Zuma Zuma to the blues of the legendary Keb' Mo', the comedy of Paula Poundstone to a celebration of Ray Charles, there are plenty of opportunities to go out and enjoy the arts this winter at MPAC .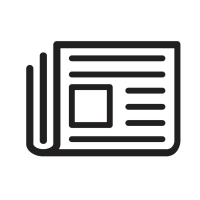 Popejoy Hall's 2022-2023 Season Opens in October
by A.A. Cristi - Sep 20, 2022
Single tickets will be available soon for an array of popular shows coming to Popejoy Hall as part of its Ovation Series.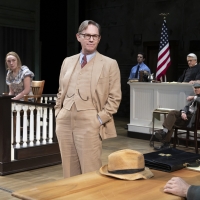 TO KILL A MOCKINGBIRD, HAMILTON & More Announced for Popejoy Hall 2022-2023 Season
by Chloe Rabinowitz - Jun 20, 2022
Popejoy Hall will present two musicals still running on Broadway as well as a couple of well-known stars as part of its 2022-2023 season. The season includes 21 shows overall with a total of 50 performances from October 6, 2022 through June 11, 2023.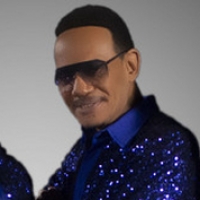 La Mirada Theatre For The Performing Arts Announces Special Events For 2022
by A.A. Cristi - Jan 10, 2022
La Mirada Theatre for the Performing Arts wants you to start your new year with some unforgettable experiences and extraordinary entertainment!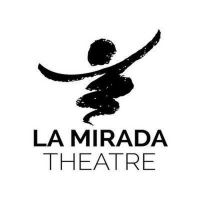 La Mirada Theatre for the Performing Arts Announces 2021-2022 Season of Special Events
by Chloe Rabinowitz - Aug 31, 2021
La Mirada Theatre for the Performing Arts Producing Artistic Director BT McNicholl will welcome you home to a very special return season of truly exhilarating events at the newly renovated theatre! Won't it be amazing to once again laugh together at the unmistakable comedy of the one-and-only JAY LENO and the always hilarious MARGARET CHO?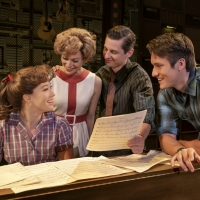 WAITRESS, BEAUTIFUL, A BRONX TALE and More On Sale August 5 at Palace Theater Waterbury
by A.A. Cristi - Jul 27, 2021
The Palace Theater is throwing its doors wide open to the public beginning October 1, to begin its 100th Anniversary Season and what a celebratory schedule of shows is planned! 
The Palace Theater's Afterschool Program Examines Music's Role in Social Change and Society
by Chloe Rabinowitz - Mar 31, 2021
The Palace Theater's six week Afterschool program funded by the American Savings Foundation will culminate in a live presentation on Wednesday, April 14, from 3:30 – 5:30pm at the PALACE Theater in Waterbury,  for participant's Families invited for the celebration.
Stew & Heidi Perform One Night Only Concert June 18 To Launch New CDs
by Julie Musbach - Jun 13, 2018
STEW & THE NEGRO PROBLEM - the powerhouse indie rock band fronted by longtime collaborators Stew and Heidi Rodewald - will perform a one-night-only concert at THE TOTAL BENT/NATIVE SONG DOUBLE RECORD RELEASE PARTY, featuring selections from the duo's two most recent recordings, on Monday, June 18 at Le Poisson Rouge (158 Bleecker St.) in Manhattan.  Doors open at 7 pm for the concert beginning at 8 pm.
Kenny Brawner Frequently Asked Questions
How many Broadway shows has Kenny Brawner been in?
Kenny Brawner has appeared on Broadway in 1 shows.
How many West End shows has Kenny Brawner been in?
Kenny Brawner has not appeared in the West End