Latest News on David Neuman
Stage Credits
  [Broadway]
Original Broadway Production, 1974
Mr. Esmond
Lord Francis Beekman (Understudy)
  [Broadway]
Original Broadway Production, 1962
Dancer
  [Broadway]
Broadway Transfer, 1959
Sir Harold
  [Off-Broadway]
City Center Revival, 1958
Dancer
  [Broadway]
Original Broadway Production, 1955
Snake Charmer
High Priest
High Priest
Snake Charmer
  [Broadway]
Original Broadway Production, 1953
Greenwich Villager [Replacement]
Hermit [Replacement]
  [Broadway]
Broadway Revival, 1952
Ensemble/Other Roles
Dancer
Victor (Understudy)
  [Broadway]
Original Broadway Production, 1943
Dancer [Replacement]
Cowboy [Replacement]
Productions
[Broadway, 1974]
Assistant Stage Manager
[Broadway, 1959]
Dance Captain
Stage
Performances
  [Broadway]
Original Broadway Production, 1974
Mr. Esmond
Lord Francis Beekman (Understudy)
  [Broadway]
Original Broadway Production, 1962
Dancer
  [Broadway]
Broadway Transfer, 1959
Sir Harold
  [Off-Broadway]
City Center Revival, 1958
Dancer
  [Broadway]
Original Broadway Production, 1955
Snake Charmer
High Priest
High Priest
Snake Charmer
  [Broadway]
Original Broadway Production, 1953
Greenwich Villager [Replacement]
Hermit [Replacement]
  [Broadway]
Broadway Revival, 1952
Ensemble/Other Roles
Dancer
Victor (Understudy)
  [Broadway]
Original Broadway Production, 1943
Dancer [Replacement]
Cowboy [Replacement]
Productions
[Broadway, 1974]
Assistant Stage Manager
[Broadway, 1959]
Dance Captain
David Neuman News
Film at Lincoln Center Announces Spotlight for New York Film Festival
by TV News Desk - Aug 19, 2021
Among the highlights are Denis Villeneuve's highly anticipated adaptation of Dune; Academy Award–nominated director Mamoru Hosoda's Belle, a visually extraordinary tale about a shy teenager who becomes an online sensation as a pop star.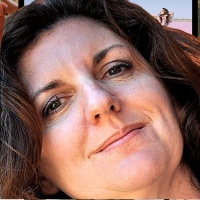 BWW Interview: Kelly Hargraves Deftly DRIVEs IN Her DANCE CAMERA WEST
by Gil Kaan - Jan 25, 2021
The Broad Stage presents DANCE CAMERA WEST DRIVE-IN, BEST OF THE FESTIVAL, a unique drive-in experience showcasing the very best dance films from around the world on the big screen, with two different programs on Saturday, January 30 and Sunday, January 31, 2021 outdoors at the Santa Monica College Bundy Campus - East Parking Lot. I got a chance to toss a few queries to Dance Camera West's head honcho Kelly Hargraves.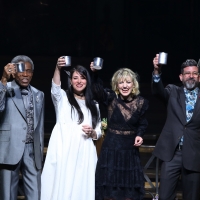 Celebrate World Photography Day with These Throwback Broadway Photos!
by Taylor Brethauer - Aug 19, 2020
Today is World Photography Day! We're looking back at some Broadway memories, thanks to our amazing theatre photographers.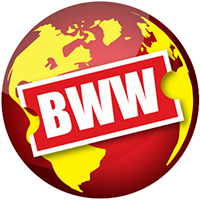 Penny Lane Centers Hosts Voices Of Our Children Celebration & Fundraising Gala
by Julie Musbach - Oct 9, 2019
Penny Lane Centers, one of the oldest and most respected social service organizations in Los Angeles helping over 6,000 at-risk youth and families each month, is celebrating their 50th Anniversary 'Voices of Our Children' Fundraising Gala on Friday, October 18th at the Loews Hotel in Hollywood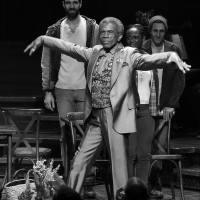 IN THE SPOTLIGHT: The 2019 Tony Award Winners
by Walter McBride - Jun 11, 2019
The party's over... The American Theatre Wing's 73rd Annual Tony Awards, hosted by James Corden, aired live from Radio City Music Hall on Sunday night, honoring theatre professionals for distinguished achievement on Broadway and wrapping up the 2018-19 awards season.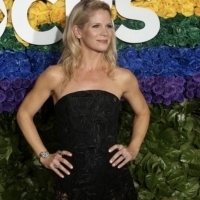 Photo Coverage: Stars Shine on the Red Carpet at the 2019 Tony Awards
by Jennifer Broski - Jun 9, 2019
The big day is finally here! The stars are shining on the Tony Awards red carpet, and BroadwayWorld's got a first look - check out the first batch of arrivals below, including Camille A. Brown, Robert Horn, and more!
Photo Coverage: The 2019 Tony Nominees Strut the Red Carpet to Celebrate the Tony Honorees!
by Monroe George - Jun 4, 2019
Broadway's biggest night is just around the bend! Before we officially celebrate the Tony Awards, the nominees gathered last night to salute the 2019 Tony Honorees, which this year include: Lifetime Achievement in the Theatre: Rosemary Harris, Terrence McNally, Harold Wheeler; Special Tony Awards: Marin Mazzie, Sonny Tilders and Creature Technology Company, Jason Michael Webb; Regional Theatre Tony Award: TheatreWorks Silicon Valley Palo Alto, CA; Isabelle Stevenson Tony Award: Judith Light; Tony Honors for Excellence in the Theatre: Broadway Inspirational Voices - Michael McElroy, Peter Entin, FDNY Engine 54, Ladder 4, Battalion 9, Joseph Blakely Forbes.
Photo Coverage: Broadway's Best Attend the 85th Annual Drama League Awards
by Walter McBride - May 18, 2019
The 85th Annual Drama League Awards were handed out last night, May 17, at the Marriott Marquis Times Square (1535 Broadway).
Photo Coverage: Tony Awards Nominees from THE PROM, HADESTOWN, OKLAHOMA! & More Strike a Pose!
by Jennifer Broski - May 2, 2019
Tony season has arrived! The nominations for the biggest Broadway awards ceremony were announced earlier this week on Tuesday, April 30. Leading the pack was Hadestown with 14 nominations. Check out the full list here!
Photo Coverage: The 2019 Tony Nominees Meet the Press!
by Walter McBride - May 2, 2019
Yesterday, the nominees met the press at the annual Meet the Nominees event! BroadwayWorld was there bringing you coverage all day. Check out the photos from the event below!
David Neuman Videos
VIDEO: BWW Hits The Red Carpet At Opening Night of HADESTOWN
by TV - Red Carpets - Apr 17, 2019
Following record-breaking runs at New York Theatre Workshop and Canada's Citadel Theatre, and the National Theatre, the new musical Hadestown opens on Broadway tonight! See our coverage from the red carpet below!
David Neuman Frequently Asked Questions
How many Broadway shows has David Neuman been in?
David Neuman has appeared on Broadway in 7 shows.
How many West End shows has David Neuman been in?
David Neuman has not appeared in the West End