Latest News on Joanna Settle
Stage Credits
Productions
[Off-Broadway, 2018]
Director
[Off-Broadway, 2016]
Director
[Off-Broadway, 2012]
Director
Stage
Productions
[Off-Broadway, 2018]
Director
[Off-Broadway, 2016]
Director
[Off-Broadway, 2012]
Director
Joanna Settle News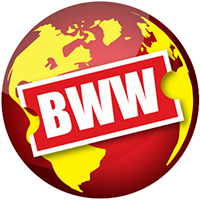 NYU Abu Dhabi Arts Center Announces 2022-23 Season
by Stephi Wild - Aug 18, 2022
The Arts Center at NYU Abu Dhabi (NYUAD) has announced its eighth season's lineup of performances, talks, and workshops centered around the theme 'Stories'. The events will showcase local, regional, and global artists whose works build on inspiring storytelling, inviting audiences to participate in the process of creative expression on and off the stage.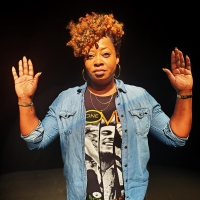 Three Bone Theatre Responds to this Moment with HANDS UP
by Perry Tannenbaum - Nov 22, 2020
As relevant and compelling as it was back in 2014 in responding to Michael Brown, HANDS UP is a perfect way for Three Bone Theatre to return to the Charlotte scene, more activist and more woke.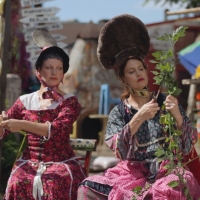 HERE Announces HERE THERE EVERYWHERE, In-Person and Expanded Online Programming
by Chloe Rabinowitz - Jul 7, 2020
The OBIE-winning HERE, has announced HERE THERE EVERYWHERE, a return to live in-person events along with expanded online programming for its summer and fall 2020 season, featuring original relevant works by more than 235 diverse artists. A centerpiece of the season is #stillHERE: IRL, an adventurous new series that reimagines the live experience.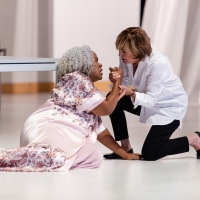 BWW Review: SKY ON SWINGS at Home Computer Screens
by Maria Nockin - May 23, 2020
On May 22, 2020, Opera Philadelphia presented the digital world premiere of composer Lembit Beecher and librettist Hannah Moscovitch's opera Sky on Swings. The company gave the opera's world premiere on Sept. 20, 2018, during its Festival O.
BREAKING THE WAVES to Receive Broadcast Premiere as Part of DIGITAL FESTIVAL O
by Chloe Rabinowitz - May 21, 2020
Opera Philadelphia's adaptation of Lars von Trier's searing, Oscar-nominated 1996 film Breaking the Waves made its world premiere in September 2016. It has since earned the Music Critics Association of North America (MCANA)'s inaugural Best New Opera Award, an International Opera Award nomination for Best World Premiere.
Broadcast Premiere Of SKY ON SWINGS Starring Frederica Von Stade Marks Week 4 Of Digital Festival O
by A.A. Cristi - May 18, 2020
Week 4 of Opera Philadelphia's Digital Festival O features the broadcast premiere of the 2018 chamber opera Sky on Swings, premiering on Friday, May 22, at 8:00 p.m. on YouTube and operaphila.org. Following Friday's digital opening night, the 2018 production will stream on-demand through Monday, August 31.
Week 3 Of Digital Festival O Features Broadcast Premiere Of THE BARBER OF SEVILLE
by A.A. Cristi - May 11, 2020
If you are still unable to get to the barber, Opera Philadelphia can at least bring a Barber to you! Week 3 of the company's Digital Festival O features a broadcast of Rossini's comic masterpiece The Barber of Seville, premiering on Friday, May 15, at 8:00 p.m. on YouTube and operaphila.org. Following Friday's digital opening night, the 2014 production will stream on-demand through Monday, June 29.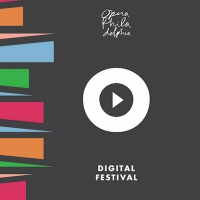 Opera Philadelphia Launches Digital Streaming Festival
by Stephi Wild - Apr 28, 2020
Over the past five years, Opera Philadelphia has presented no fewer than nine world premieres, scoring multiple awards and winning international audience and critical recognition. Now that the 2019-20 season has been cut short by the need for social distancing, the company is extending its season online with Digital Festival O.
Review Roundup: What Did the Critics Think of NOURA?
by Review Roundups - Dec 11, 2018
Playwrights Horizons presents the New York premiere of Noura, a new American drama from 9 Parts of Desire playwright and actor Heather Raffo, continuing her longtime collaboration with director Joanna Settle, November 27-December 30, in the Mainstage Theater at Playwrights Horizons. Let's see what the critics had to say.

BWW Review: Heather Raffo's NOURA Takes An Ibsen-Like Approach To Iraqi Assimilation Into America
by Michael Dale - Dec 11, 2018
The lack of visible doors in our view of the home of the title character of Heather Raffo's drama of an immigrant Christian Iraqi family in America, Noura, appears more and more to be a symbolic gesture once it becomes apparent that her story takes its cue from Henrik Ibsen's A DOLL'S HOUSE.
Joanna Settle Videos
VIDEO: First Look - Next Week's Episode of DECEPTION
by Tyler Peterson - Jan 22, 2013
On next week's episode of DECEPTION, entitled 'One, Two, Three...One, Two, Three,' Joanna discovers Julian has something to hide from the night of Vivian's murder. Senator Haverstock gives Edward disturbing news about his past. Meanwhile, Sofia and Robert meet Mia's new boyfriend. John Larroquette guests. 'One, Two, Three...One, Two, Three' airs on NBC on Jan. 28.