Photo Flash: First Look at Kristin Chenoweth in GOOD CHRISTIAN BELLES!
As BroadwayWorld has previously reported, new ABC series for the 2011-12 season are "Apartment 23," "Charlie's Angels," "Good Christian Belles," "Last Man Standing," "Man Up," "Missing," "Once Upon a Time," "Pan Am," "Revenge," "The River," "Scandal," "Suburgatory" and "Work It."
Check out a first look at Broadway favorite Kristin Chenoweth in 'Good Christian Belles' below!
GOOD CHRISTIAN BELLES (formerly GOOD CHRISTIAN BITCHES): Twenty years ago, Amanda Vaughn was the queen bee of Highland Park Texas, but now she's got to pay for her sins. An original mean girl, Amanda (Leslie Bibb) used to terrorize the less attractive and less popular. After her husband gets busted for a Ponzi scheme and then dies in sensationalized circumstances, Amanda has to return to Dallas in disgrace and start her life again. Will the good Christian bitches of her hometown welcome her with open arms ... or stab her in the back? No one in Highland Park is a saint, but that doesn't mean they can't have a heart. As Amanda and her teenage kids try to adjust to their new circumstances, the ladies of Highland Park alternate between sympathy and scheming. Based on Kim Gatlin's hit book, "Good Christian Bitches," Robert Harling ("Steel Magnolias") is adapting and executive producing along with Darren Star ("Sex and the City") to bring this sexy, salacious new drama home to roost.
Photo Credit: Bill Matlock/ABC


Marisol Nichols

Annie Potts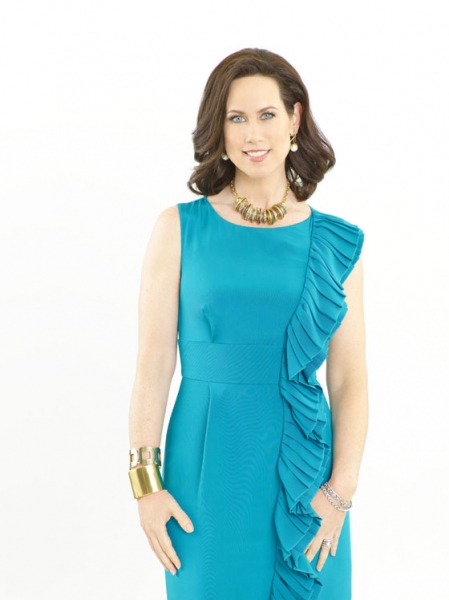 Miriam Shor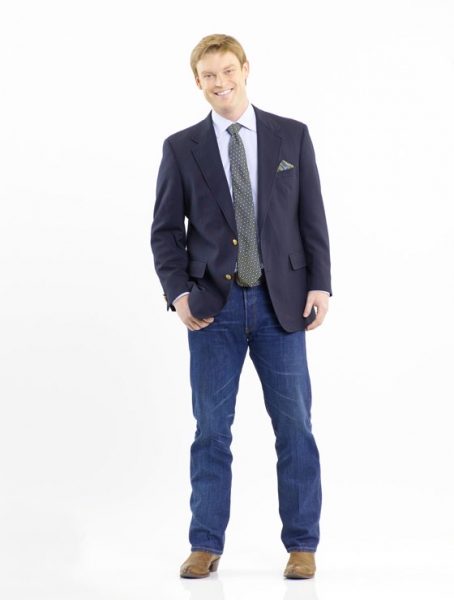 Brad Beyer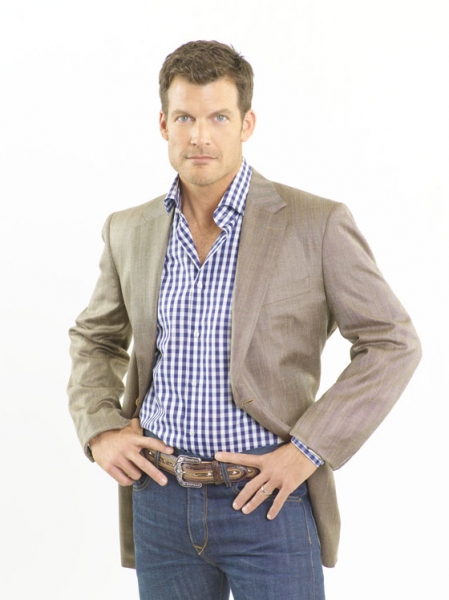 Mark Deklin

Kristin Chenoweth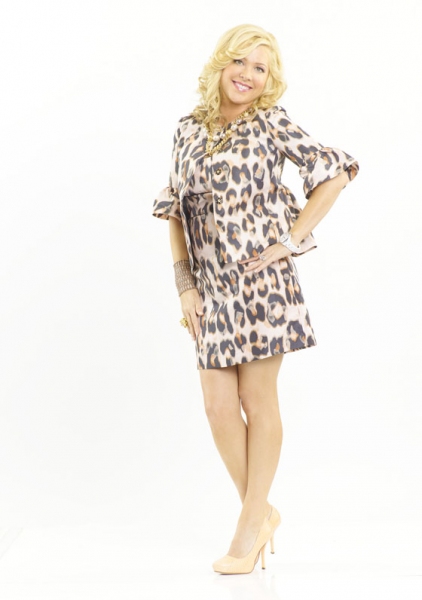 Jennifer Aspen

Cast of GOOD CHRISTIAN BELLES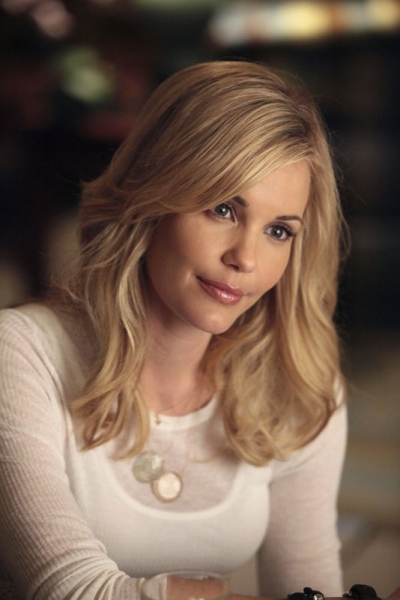 Leslie Bibb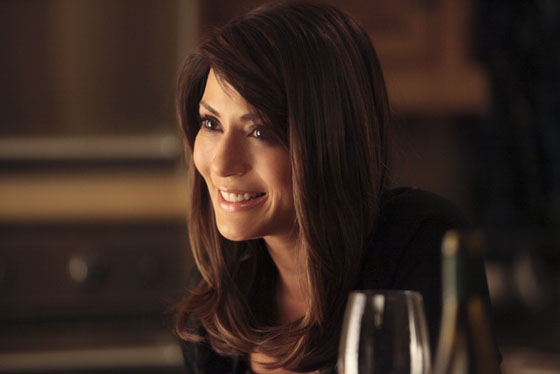 Marisol Nichols

Leslie Bibb and Jennifer Aspen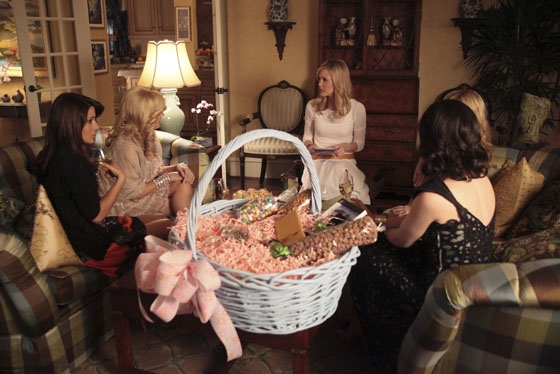 Marisol Nichols, Jennifer Aspen, Leslie Bibb and Miriam Shor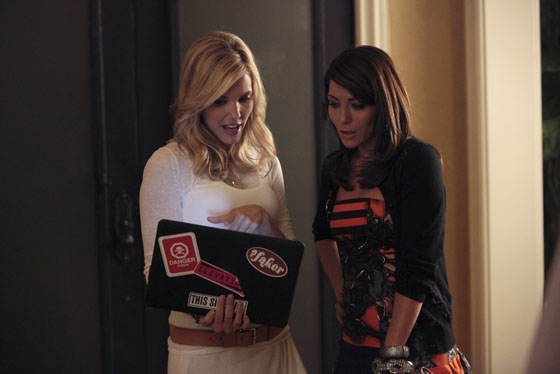 Leslie Bibb, Marisol Nichols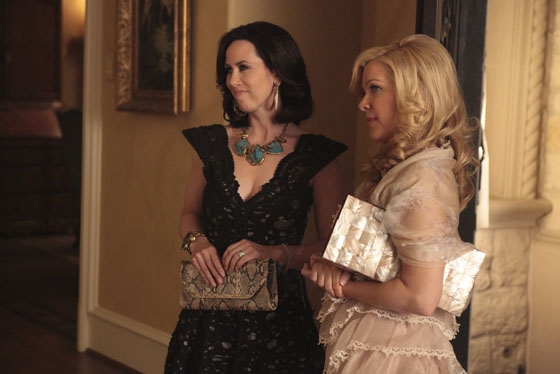 Miriam Shor, Jennifer Aspen

Kristin Chenoweth, Miriam Shor

Marisol Nichols, Jennifer Aspen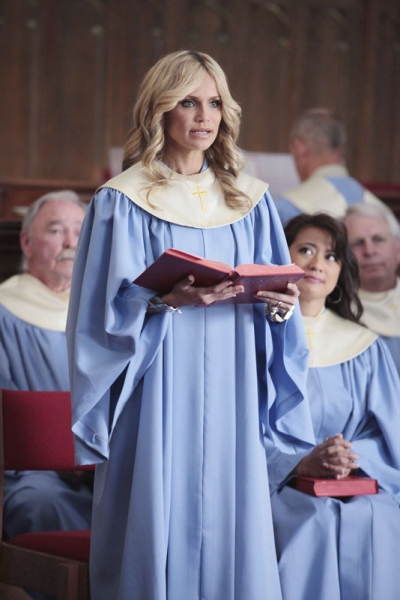 Kristin Chenoweth

 David James Elliott

Leslie Bibb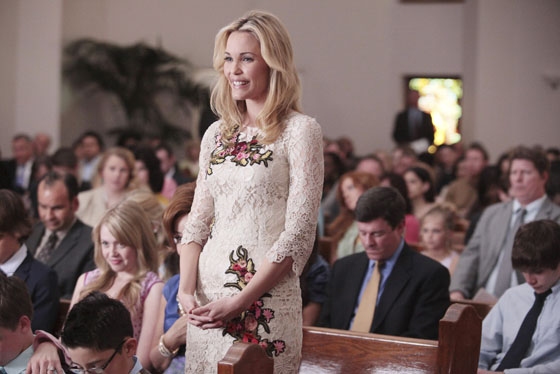 Leslie Bibb

Marisol Nichols, Jennifer Aspen

Mark Deklin, Jennifer Aspen, Miriam Shor, David James Elliott

Lauren Irion, Annie Potts, Colton Shires

Kristin Chenoweth, Leslie Bibb

Leslie Bibb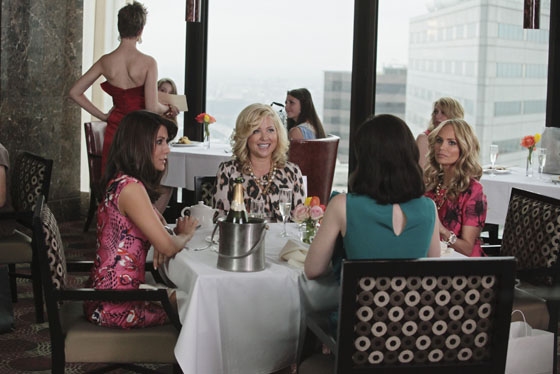 Marisol Nichols, Jennifer Aspen, Miriam Shor, Kristin Chenoweth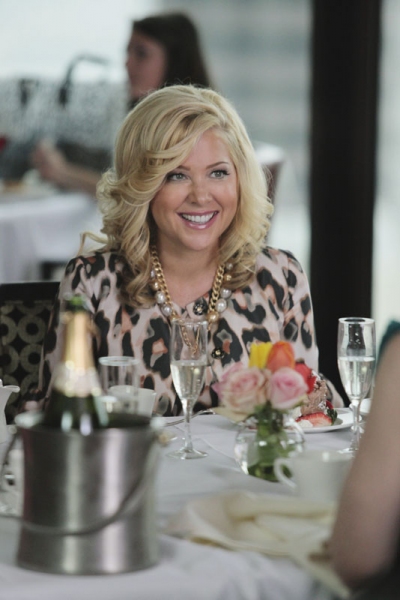 Jennifer Aspen

Kristin Chenoweth

Miriam Shor