Photo Flash: First Look - A.R.T. Channels Buenos Aires with ARRABAL
American Repertory Theater (A.R.T.) at Harvard University has shared a first look at Arrabal - check out photos of the dancers in action below!
A new tango-infused dance theater piece, Arrabal follows one woman's quest to understand the violence that took her father and disrupted a nation. Told through dance and propulsive music, the show features an ensemble and band, Orquesta Bajofonderos, direct from Buenos Aires, Argentina.
Directed and co-choreographed by Tony Award nominee Sergio Trujillo (Invisible Thread, Memphis, Jersey Boys, On Your Feet!, Next To Normal) with music by Academy Award winner Gustavo Santaolalla (Brokeback Mountain, Babel, The Motorcycle Diaries), choreography by Julio Zurita, and book by Tony Award nominee John Weidman (Contact, Assassins) Arrabal invites audiences into the underground world of Buenos Aires tango clubs for a dance between the present and the past.
Photo Credits: Gretjen Helene Photography and Evgenia Eliseeva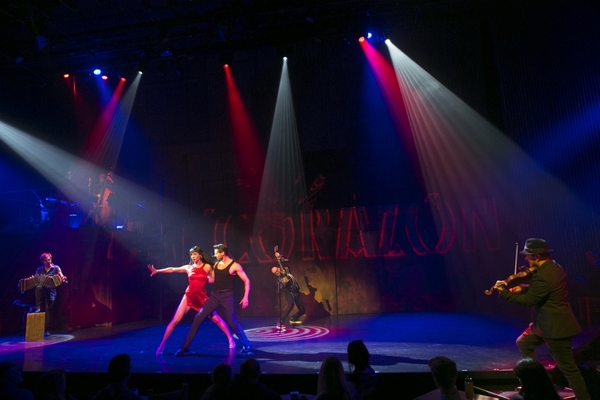 The Arrabal band, Orquesta Bajofonderos, isn't relegated to an orchestra pit - they are part of the action on stage.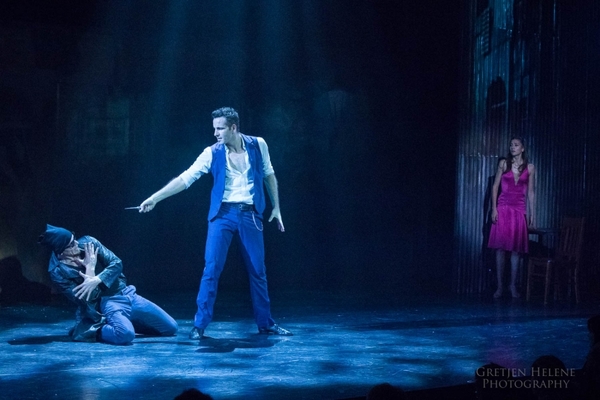 Cesar Peral
,
Juan Cupini
, and
Micaela Spina
Micaela Spina
,
Juan Cupini
and band member Julio Dominguez
The front seating of the Loeb Drama Center has been transformed into a sunken lounge with stage tables to view the action from.
The many faces of Argentina's Disappeared projected behind the ensemble portraying mothers, desperate to find their missing children.
ARRABAL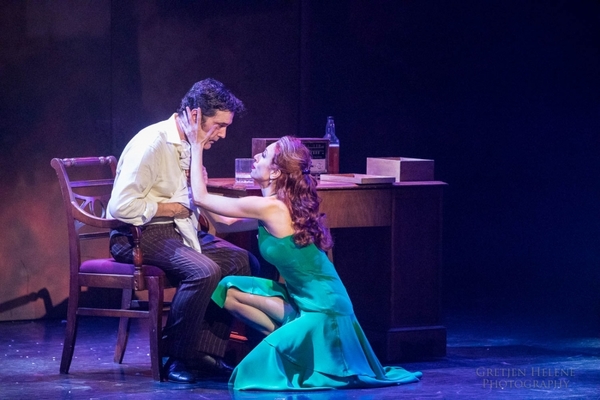 Carlos Rivarola
and Valeria Celurso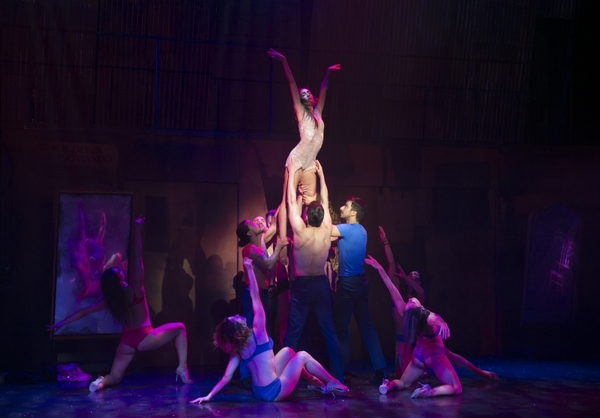 Micaela Spina
and the ensemble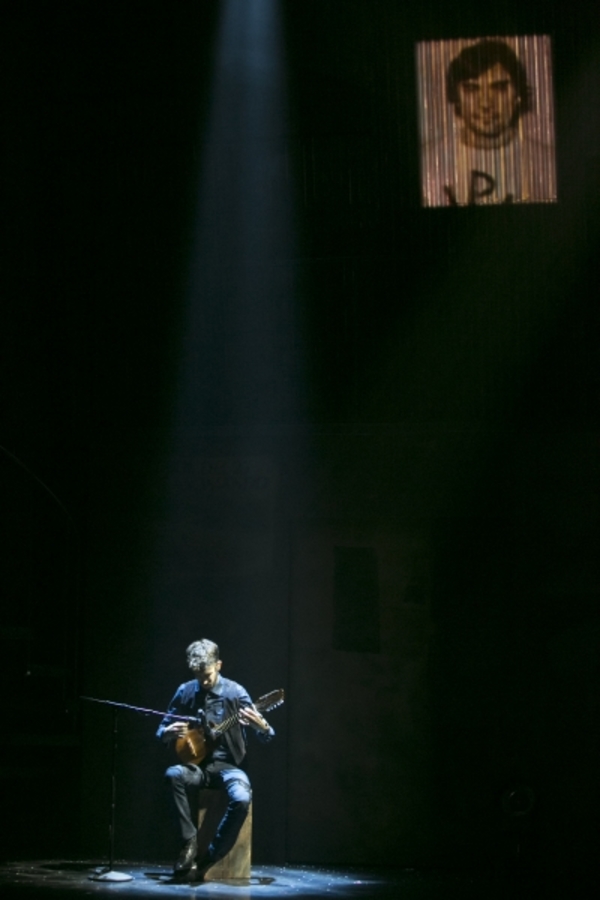 Orquesta Bajofonderos band member Pablo Martín playing the Ronroco
Micaela Spina
and
Juan Cupini
Julio Zurita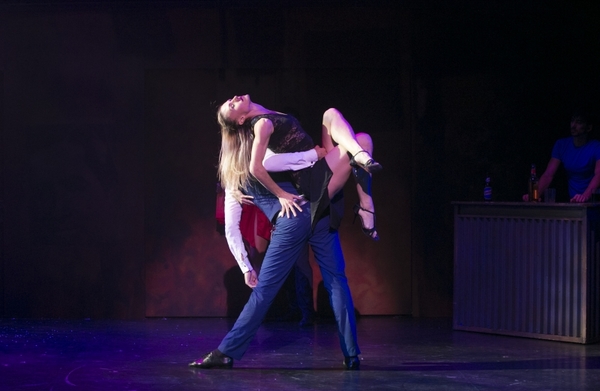 Soledad Buss
and
Juan Cupini
Julio Zurita
Soledad Buss
,
Juan Cupini
, and
Micaela Spina
Tango is at the heart of ARRABAL.
Micaela Spina
Nicolas Cobos, Mario Rizzo, Leonardo Pankow, and
Micaela Spina
The cast and band of ARRABAL