Photo Flash: First Character Sketches From DOROTHY OF OZ Film
"Dorothy of Oz" stars Lea Michele, Hugh Dancy, Megan Hilty, Jim Belushi, Martin Short, Dan Aykroyd, Kelsey Grammer, Oliver Platt and Patrick Stewart.
"Dorothy of Oz" is an animated feature-film currently in production, based on one of the world's most popular and beloved fairy tales, "The Wonderful Wizard of Oz" by
L. Frank Baum
, and the further adventure books written by his great-grandson, Roger S. Baum. Produced with state-of-the-art computer graphics and the latest 3D stereoscopic techniques for animation, this latest chapter in the Oz legacy will be entertaining to a whole new generation of fans.In the story, Dorothy returns to Kansas to find it devastated by the tornado that had whisked her away to the magical Land of Oz. The home she had been so desperate to return to is no longer; the townspeople, with nowhere to turn, are packing up and moving out. However, before Dorothy can even begin to react to or resist this change, she is transported back to Oz by equally magical methods as her first trip. Oz is in trouble, and the people there need her help: Dorothy's old friends – the Scarecrow, Tin Man and Cowardly Lion – have disappeared and the land is in a state of decay. As Dorothy journeys to find her friends, she encounters a number of new companions and problems, including a man made of marshmallows who can't think for himself, a china doll princess whose bossiness is a cover for her fragility, and a tugboat with as many personalities as he has pieces. Dorothy must help this odd group band together against a wicked new villian – a Jester who thinks all of Oz should be under his own control. How will Dorothy and her new companions work together in a seemingly disastrous time to restore Oz to the place we all know and love? You've waited over 70 years to find out what happens the very next day... "Dorothy of Oz" is directed by Dan St. Pierre and features a screenplay by Adam Balsam, Randi Barnes, and Barry Glasser. The film is produced by Bonne Radford, Ryan Carroll,
James Jones
and Neil L. Kaufman.For more information, visit
www.dorothyofozthemovie.com
.Photo Courtesy of
dorothyofozthemovie.com
.


Dan Aykroyd as The Scarecrow

Hugh Dancy as Marshal Mallow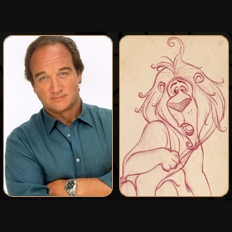 Jim Belushi as The Lion (formerly cowardly)

Kelsey Grammer as The Tin Man

Lea Michele as Dorothy Gale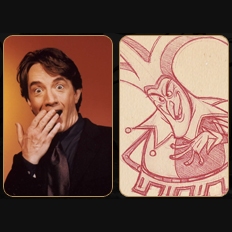 Martin Short as The Jester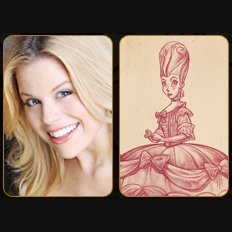 Megan Hilty as The China Princess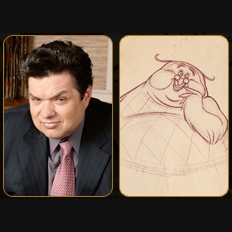 Oliver Platt as Wiser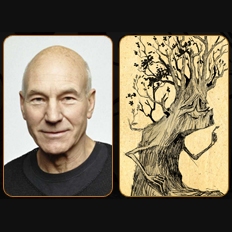 Patrick Stewart as Tugg