Photo Flash: First Annual Asia Art Fair Kicks Off Asia Week 2014
Kicking off Asia Week 2014, the historic Bohemian National Hall (BNH) presented its first annual Asia Art Fair and opened with an elegant private reception on Friday, March 14 for VIP guests to get a first look at the exquisite offerings from 27 of the most prestigious galleries from around the world. Joseph Balaz, President of the Bohemian Benevolent and Literary Association, presented a $5000 check to the American Fund for Czech and Slovak Leadership Studies at the opening night benefit of the Asia Art Fair. Scroll down for photos from the reception!
On display in the gorgeously restored halls was a dazzling array of high quality paintings from ancient to contemporary, drawings, rugs, textiles, ceramics, carvings, sculpture and artifacts from China, Japan, Southeast Asia, India and the Near East. The diverse selections on view ranged from stunning contemporary Vietnamese paintings and mixed media works offered by Judith Hughes Day to Ming bronze incenser from Robyn Buntin of Honolulu to artfully crafted precious jewels from Hong Kong's Jewel of the Lotus to an extraordinary Gandhara terra cotta burial urn with a face carving from approximately 220 B.C that looked as modern as a Picasso at Eleanor Abraham's booth.
Another of the many highlights of the fair is a special display on the fourth floor by Peter Pap Oriental Rugs, Inc. featuring antique rugs and textiles from private collections that will be offered at an exhibition in the city immediately following the fair. Pap is long recognized internationally by collectors and decorators as one of the foremost experts in antique oriental rugs, carpets and tribal weavings.
According to Paul Anavian of the Anavian Gallery, who organized this inaugural Asia Art Fair, many of the exhibitors had previously shown at the Asian Art Fair at the Park Avenue Armory and the New York Arts of Pacific Asia shows. "It is our goal to fill the void left by the absence of those shows by gathering leading Asian art galleries, dealers and artists under one roof at BNH during Asia Week 2014," he said. "The show will be vetted to assure that collectors, curators and connoisseurs will see authentic, unique and exceptional artwork and antiques from around the world."
The Fair runs through Tuesday, March 18 at the landmark Bohemian National Hall, 321 East 73rd Street, New York, NY 10021. Hours and admission are as follows: Saturday March 15 - Tuesday March 18, 12 Noon to 8 pm daily, $20 admission. Tickets may be purchased at the venue. For more information, call (212) 988-1733. For more information about The Asia Art Fair at Bohemian National Hall, including a list of current exhibitors and images, visit www.theasiaartfair.com or email info@theasiaartfair.com.
Photo Credit: Danny Boruta

hinese Cinnabar Table, Qing Dynasty, 18th Century

Bronze Altar of Goddess Tara with two Kinnara censers, Nepal, 19th Century

Tibetan tapestries, 18th -19th Century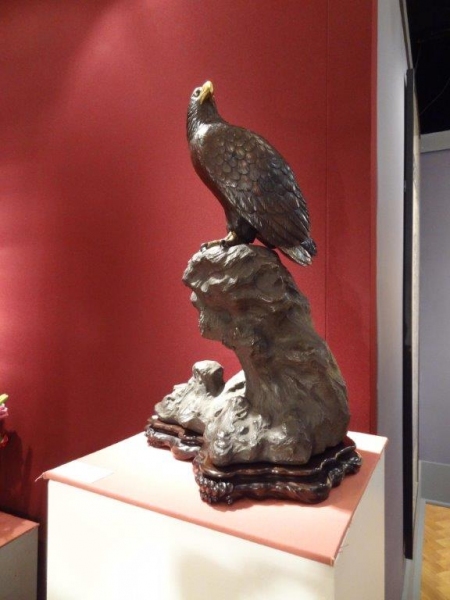 Perched Bronze Eagle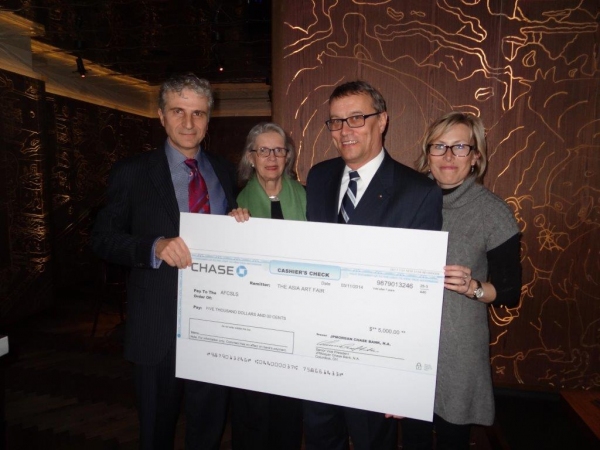 Joseph Balaz, Majda Kallab Whitaker, the Honorable and Mrs. Dvorak, Consul General of the Czech Republic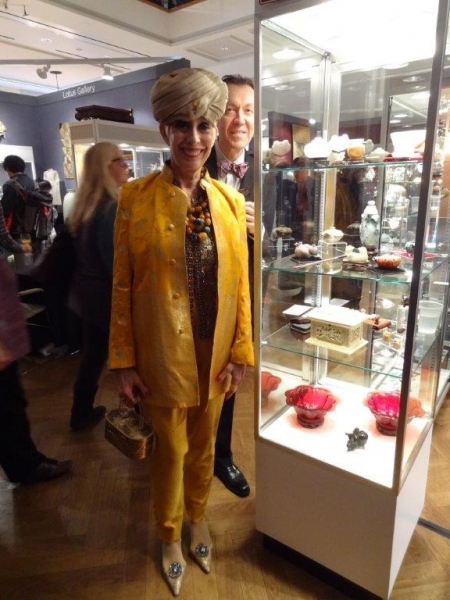 Interior Designer Russell Bush with Sandra Long, Anglo-Raj Antiques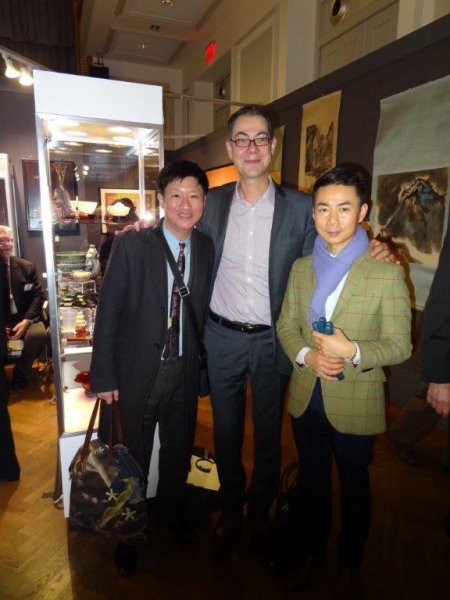 London art dealer Simon Ray (center) with (l) Leng Tan, (r) Kwang Su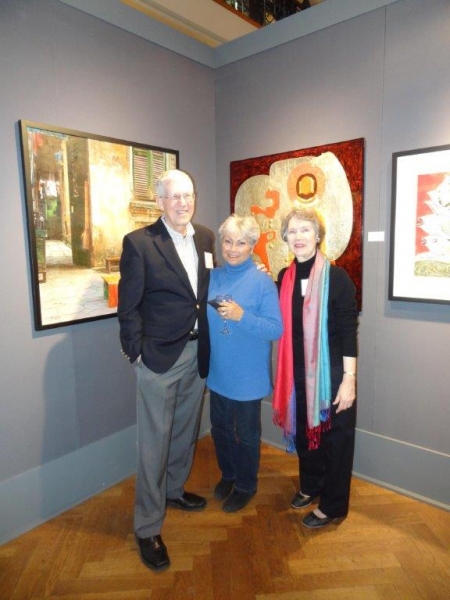 John Day, Hanna Jako, Judith Day (owner, Vietnamese Contemporary Fine Art )

John and Judith Day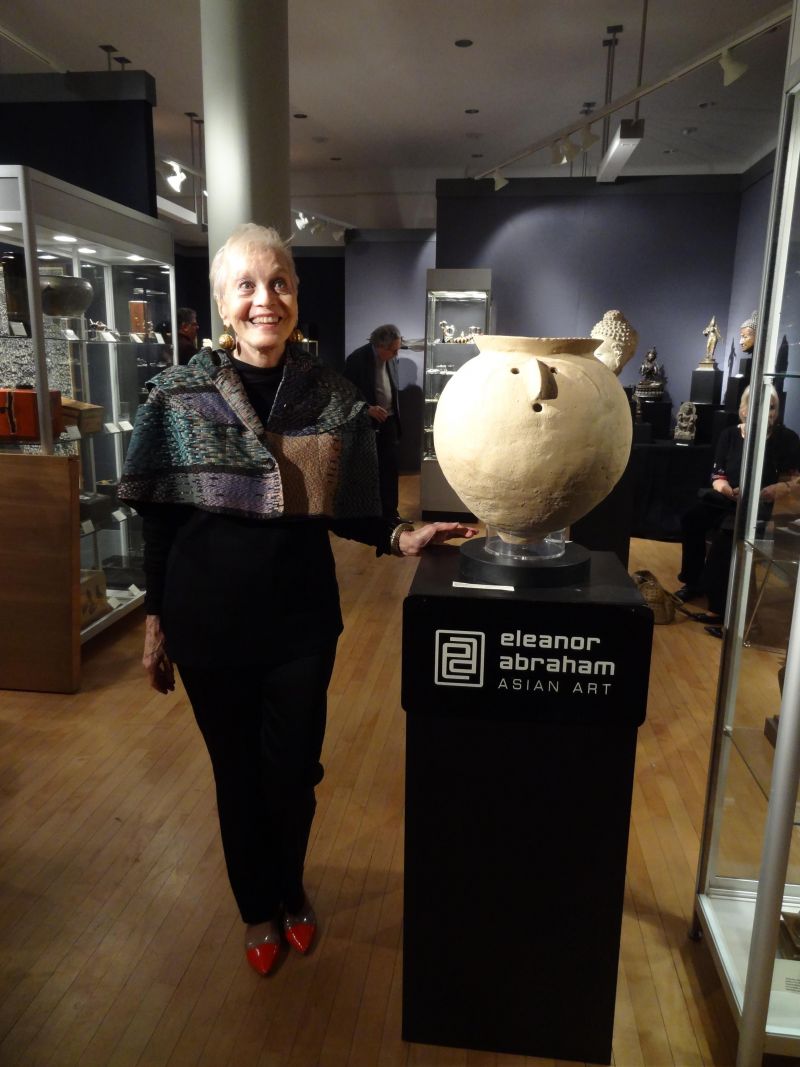 Eleanor Abraham with a Gandhara terracotta burial urn with faces, 200 BC - 100 AD

Paul Anavian, Michaela Boruta, Catherine Sweeney Singer, Joseph Balaz