Photo Flash: DISASTER!'s Kerry Butler and More Join Joe Iconis at Feinstein's/54 Below
Musical theater writer and rabble rouser Joe Iconis recently brought his unique mash-up of showtune cabaret and rock and roll jamboree back to Feinstein's/54 Below. Joe and his merry band of musical theater punks roared their way through a set of Joe's incendiary songs, featuring classic tunes, new numbers, and works-in-progress. BroadwayWorld has photos from the first concert, which took place on April 3 and featured DISASTER! star Kerry Butler, below!
The evenings (continuing April 10 and 17 and May 9) have done and will feature performances by family members Liz Lark Brown, Katrina Rose Dideriksen, Seth Eliser, Badia Farha, Alexandra Ferrara, Danielle Gimbal (April shows only), Molly Hager, Dennis Michael Keefe, Rachel Lee, Lauren Marcus, Eric William Morris, Jeremy Morse, Krysta Rodriguez (April 17 and May 9 only), Rob Rokicki, Mike Rosengarten, Lance Rubin, George Salazar, Jared Weiss, and Jason SweetTooth Williams. Each performance will feature a different special guest performance, with James Carpinello joining on April 10 and 17.
Iconis has penned the musicals Be More Chill (Two River Theater, cast recording by Sh-K-Boom/Ghostlight Records), the Drama Desk Award-nominated Bloodsong of Love, The Black Suits, ReWrite, and The Plant That Ate Dirty Socks, as well as the theatrical concert Things to Ruin (cast recording now available on Ghostlight Records). His songs were featured on Season 2 of NBC's Smash, and he is currently working on a commission for La Jolla Playhouse and several other new musicals. For more information, visit mrjoeiconis.com.
Joe Iconis & Family plays Feinstein's/54 Below (254 West 54th Street) on Sundays April 3, April 10, and April 17, as well as Monday May 9. All performances are at 9:30pm. Tickets and information are available at www.54Below.com.
Photo Credit: Stephanie Wessels

The cast of Joe Iconis & Family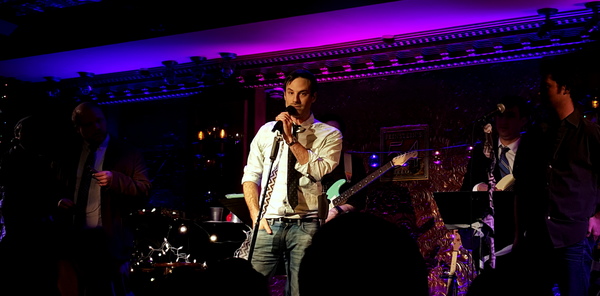 Lance Rubin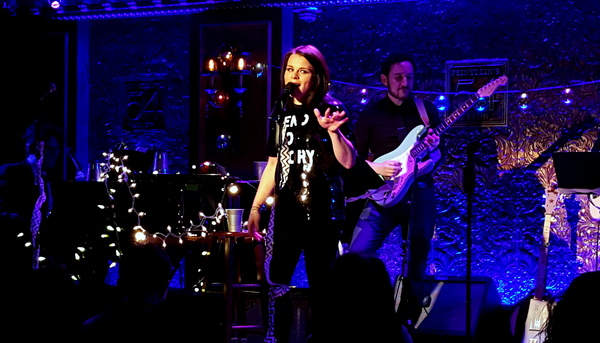 Katrina Rose Dideriksen, Mike Rosengarten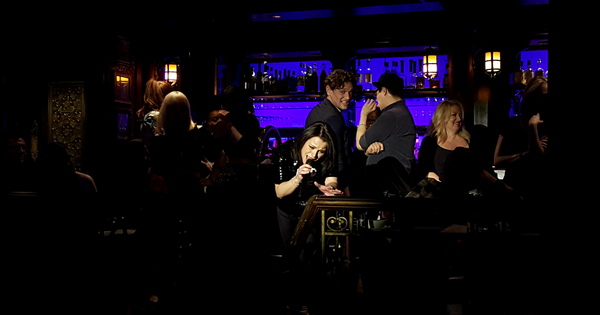 Katrina Rose Dideriksen and cast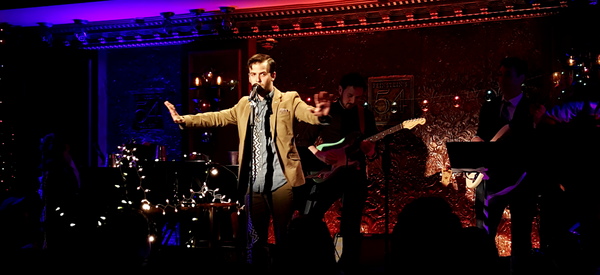 Seth Eliser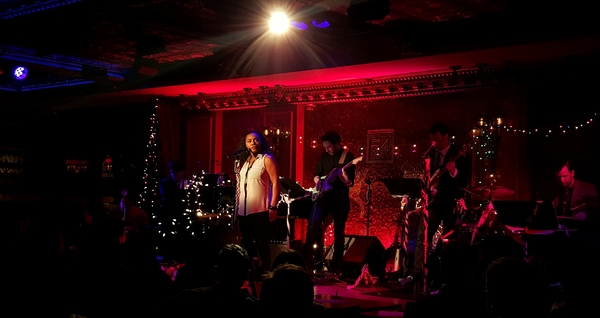 Badia Farha

George Salazar, Liz Lark Brown, Joe Iconis, Badia Farha, Rachel Lee, Alexandra Ferrara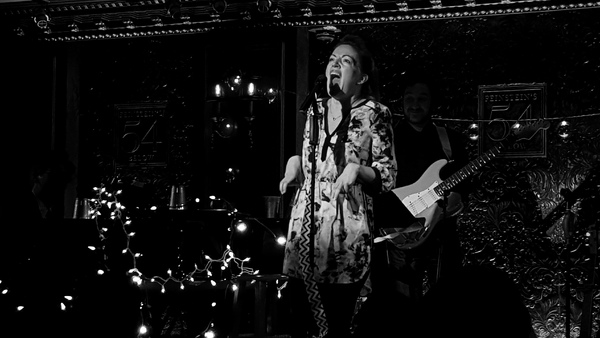 Liz Lark Brown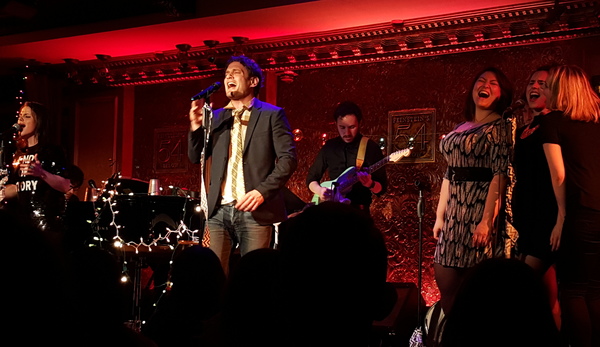 Katrina Rose Dideriksen, Eric William Morris, Mike Rosengarten, Rachel Lee, Alexandra Ferrara, Danielle Gimbal

George Salazar

Jason SweetTooth Williams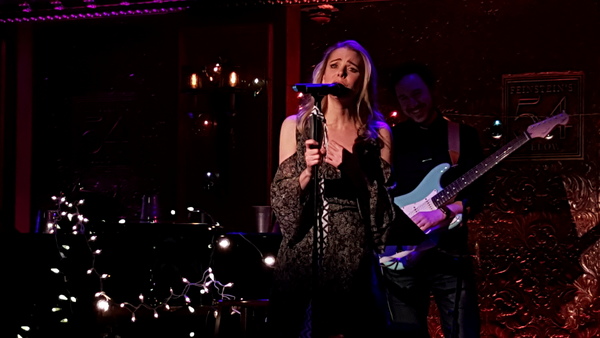 Kerry Butler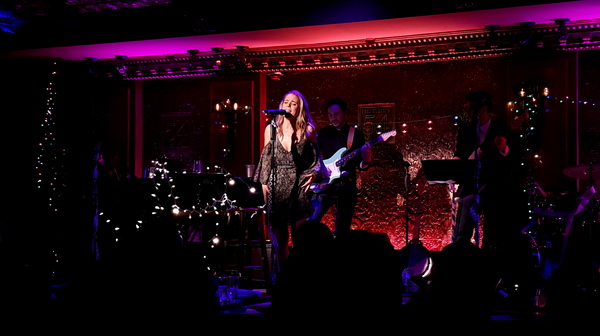 Kerry Butler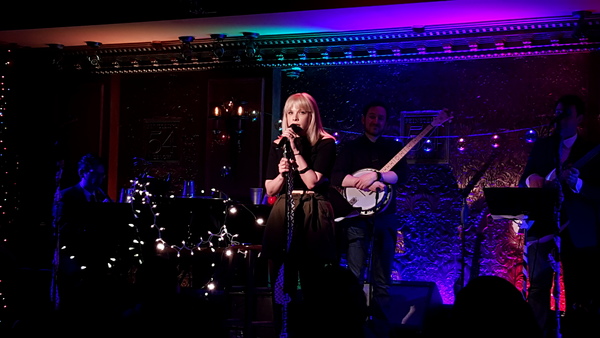 Lauren Marcus

Lauren Marcus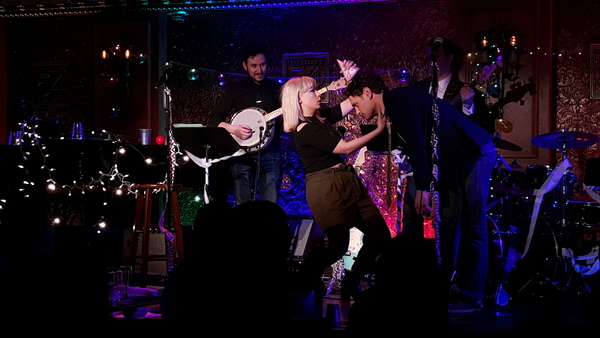 Lauren Marcus, Eric William Morris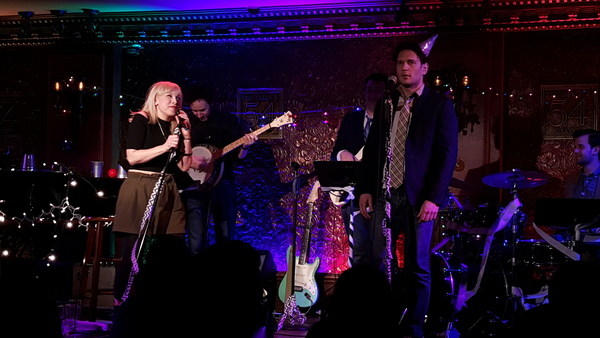 Lauren Marcus, Eric William Morris

Alexandra Ferrara, Danielle Gimbal, Rachel Lee

Jeremy Morse

Molly Hager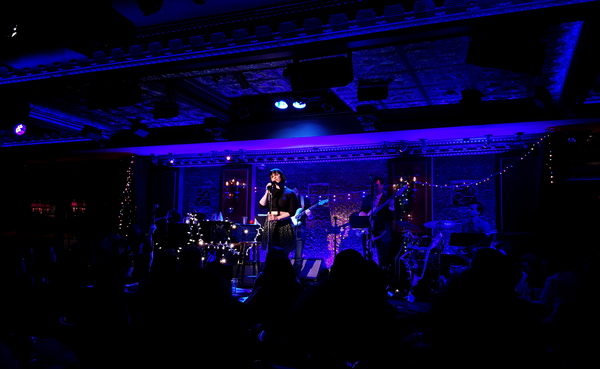 Molly Hager

Molly Hager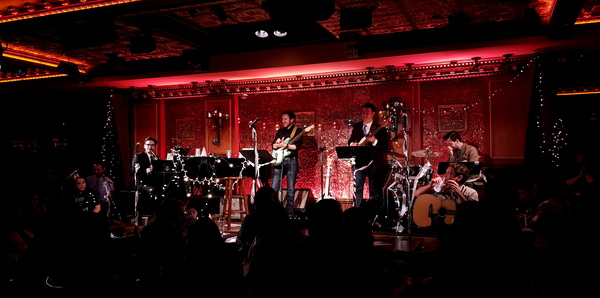 Katrina Rose Dideriksen, Rob Rokicki, Joe Iconis, Mike Rosengarten, Dennis Michael Keefe, Seth Eliser, Eric William Morris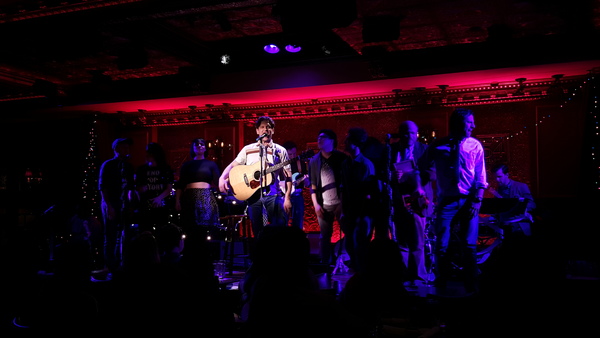 Eric William Morris and cast

Eric William Morris and cast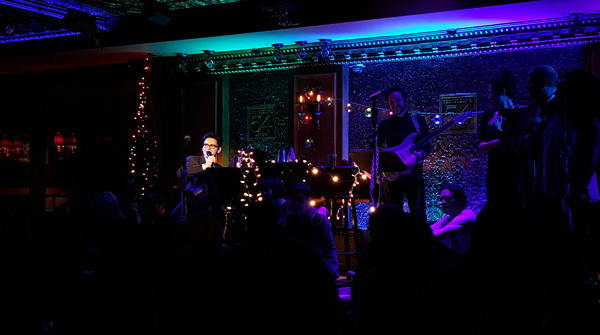 Joe Iconis

Jason SweetTooth Williams and cast

The cast of Joe Iconis & Family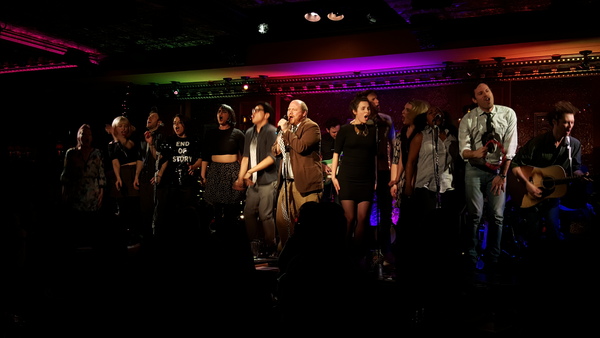 The cast of Joe Iconis & Family

The cast of Joe Iconis & Family

The cast of Joe Iconis & Family

Katrina Rose Dideriksen, Eric William Morris

The program for Joe Iconis & Family

Joe Iconis

Seth Eliser

Jared Weiss

Badia Farha, Rachel Lee, Alexandra Ferrara, Danielle Gimbal

The cast of Joe Iconis & Family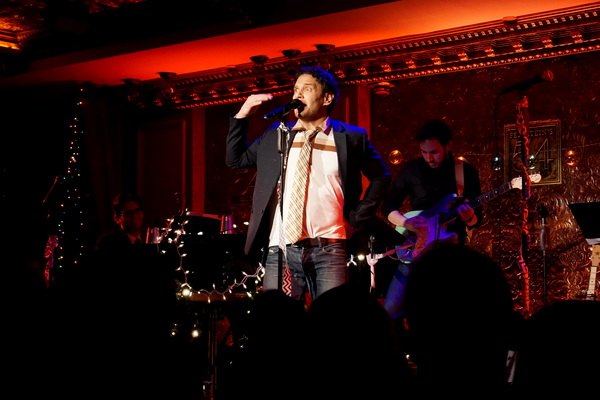 Eric William Morris

Jason SweetTooth Williams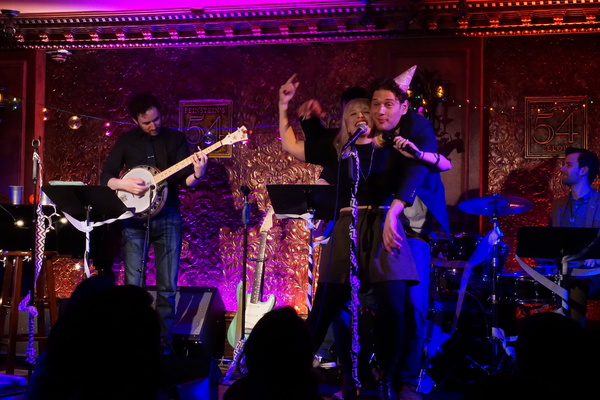 Lauren Marcus, Eric William Morris

Lauren Marcus, Eric William Morris

Jeremy Morse