Photos: Complete Look at Jarrod Emick & More in Flat Rock's GUYS AND DOLLS
Flat Rock Playhouse presents GUYS AND DOLLS, now playing onstage at Playhouse Mainstage through August 19. BroadwayWorld has a complete look at the production photos below.  
The adaptation for Guys and Dolls by Jo Swerling and Abe Burrows leans heavily on a Runyon story, "The Idyll of Miss Sarah Brown," which depicted an odd romance between an inveterate gambler named Sky Masterson and a Salvation Army-type missionary girl, headquartered in the theater district. Sky, who can't refuse a wager of any kind, is bet by another gambler, Nathan Detroit, that he can't romance the straitlaced missionary, Sarah Brown. Meanwhile, Nathan has troubles of his own, trying to set up a floating crap game while avoiding the wrath of his fiancée, a brassy chorus girl named Miss Adelaide, who is desperate to marry Nathan after a 14-year engagement. Other colorful Runyon characters, driven gamblers; petty racketeers; and chewing gum-smacking showgirls, were drafted in from a variety of other stories, and the universe of the show was generously and humorously fleshed out. The show was miraculously able to mock the desperate citizens of Dream Street and celebrate them at the same time.
Jarrod Emick, who was last seen in The Playhouse's premiere production of It Happened One Christmas, plays high roller Sky Masterson. Emick won the Tony, Drama Desk and Theatre World Award for his portrayal of slugger Joe Hardy in the Broadway Revival of Damn Yankees. He will be back in Flat Rock this fall to play Scott Fitzgerald in Zelda. Garrett Long, who has appeared on Broadway in the new musical Bonnie and Clyde as well as the original cast of South Pacific and the Off-Broadway production of The Spitfire Grill, plays honest and upright Sarah Brown. Hustler Nathan Detroit is played by John Plumpis. This October John will appear as John Barrymore's prompter in the two-actor film Barrymore starring Christopher Plummer. The film premiered at the 2011 Toronto International Film Festival, and he and Mr. Plummer previously toured the play across the US and Canada. Showgirl Adelaide is played by Lesley McKinnell who recently starred in the American Premier of Stephen Schwartz' new musical My Fairytale and was also featured in both the 1st and 2nd national tours of Wicked.
These four performers are joined by more fantastic singers and dancers, including Herschel Sparber whose standout roles include the role of Big Jule in Broadway's revival of Guys and Dolls with Nathan Lane and Faith Prince, and playing the President of the United Federation of Planets, Jaresh-Inyo, in multiple episodes of TV's Star Trek: Deep Space Nine. The production also includes Playhouse favorites: Preston Dyar, Linda Edwards, Michael MacCauley, Michael Marotta, Stephen T. Ware, Brenna Yeary and the 2012 Apprentice Acting Company.
For tickets and more information, visit:  www.flatrockplayhouse.org


Wayne W. Pretlow with the Cast

Jarrod Emick with the Cast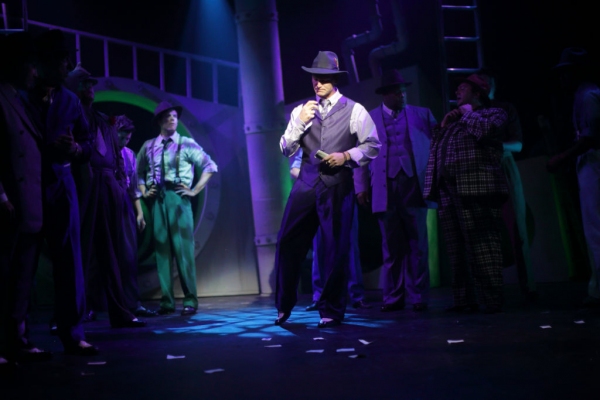 Jarrod Emick with the Cast

John Plumpis, Hershel Sparber and Scott Cote

Michael Marotta, John Plumpis, Hershel Sparber and Scott Cote

Stephen T. Ware and Garrett Long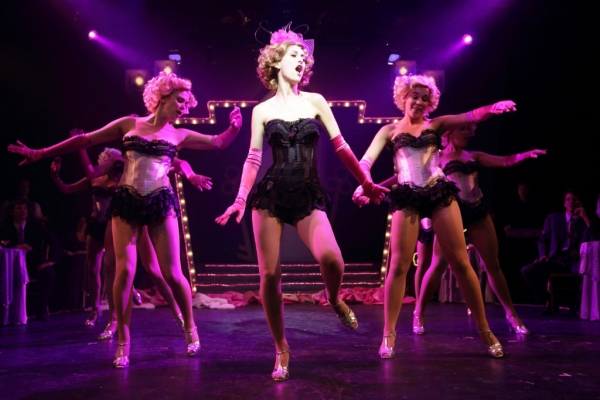 Lesley McKinnell and the Hot Box Dancers

Linda Edwards and Garrett Long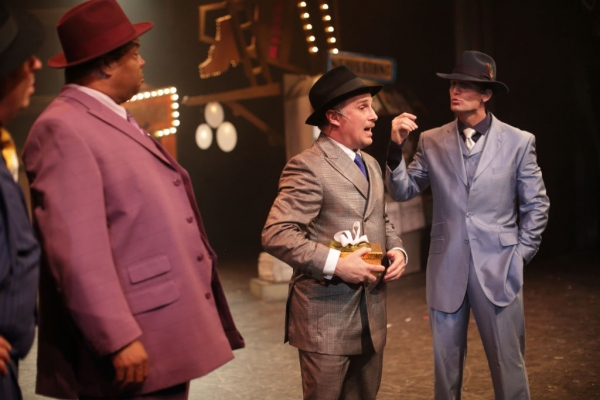 Michael Marotta, Wayne W. Pretlow, John Plumpis and Jarrod Emick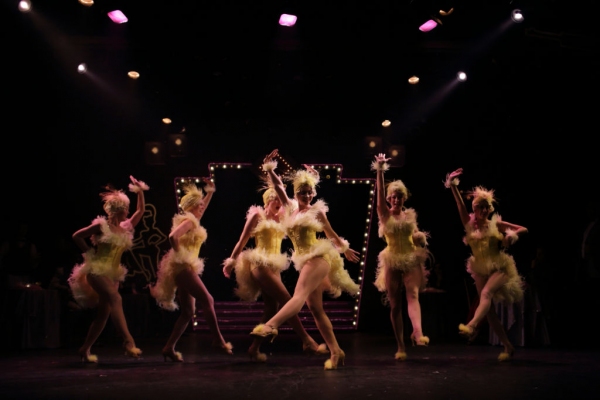 The Hot Box Dancers

Michael Marotta, John Plumpis and Wayne W. Pretlow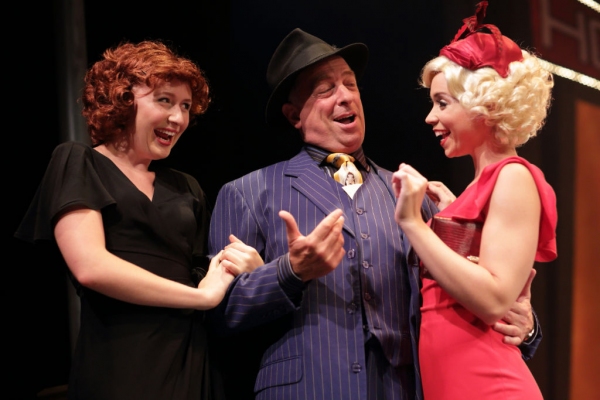 Tessa Mossey, Michael Marotta and Katie Hagen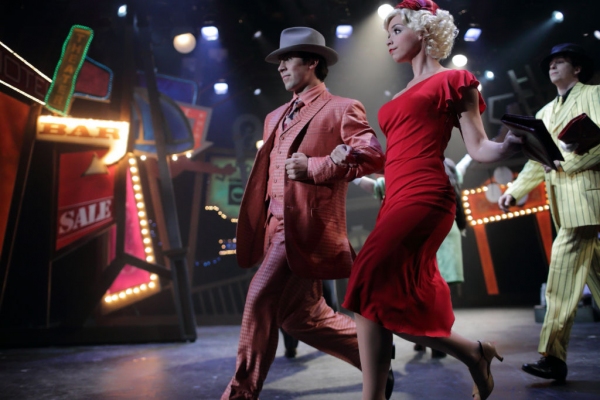 Chris Lingner and Katie Hagen

John Plumpis with Lesley McKinnell and Michael MacCauley

Lesley McKinnell

Garrett Long

Jarrod Emick