Photo Flash: Caissie Levy, Mary Testa, Rachel Bay Jones & More in Rehearsal for LaChiusa's FIRST DAUGHTER SUITE at The Public
With book, music, and lyrics by Michael John LaChiusa, and directed by Kirsten Sanderson, performances begin Tuesday, October 6 with an official press opening on Wednesday, October 21. Check out a first look at the starry cast in rehearsal below!
The complete cast of First Daughter Suite features Alison Fraser (Nancy Reagan, Betty Ford); Rachel Bay Jones (Laura Bush, Rosalynn Carter); Caissie Levy (Patti Davis, Julie Nixon); Theresa McCarthy (Robin Bush, Hannah Nixon); Betsy Morgan (Trisha Nixon, Susan Ford); Isabel Santiago (Anita Castelo); Carly Tamer (Amy Carter); Mary Testa (Barbara Bush); and Barbara Walsh (Pat Nixon).
Tony nominee Michael John LaChiusa imagines the inner lives and dreams of America's best-known daughters with a funny and moving follow-up to his 1993 Public musical First Lady Suite. A historical fantasia in four parts, First Daughter Suite follows Patricia Nixon and daughters Tricia and Julie, Rosalynn and Amy Carter, Betty and Susan Ford, Patti Davis and mom Nancy Reagan, and Barbara Bush and daughter-in-law Laura as they strive to live meaningful lives in the public eye, while dealing with the complex private relationships all of us face with our parents and children. Directed by Kirsten Sanderson, this wholly captivating new musical with a lush, sweeping score is a deeply felt new work about mothers, daughters and the surprising discoveries we make about one another as we grow.
Photos by Jenny Anderson

Kirsten Sanderson and Chase Brock

Mary Testa and Or Matias

Company

Rachel Bay Jones and Caissie Levy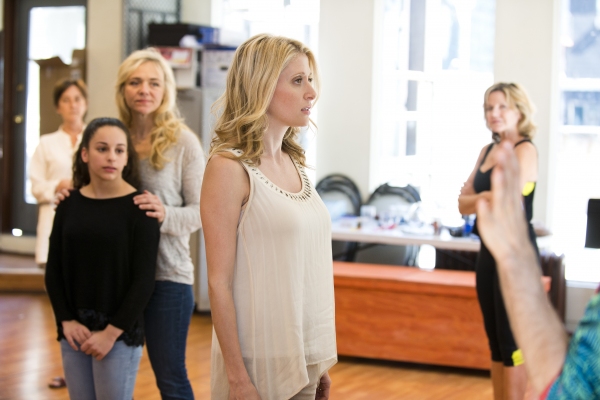 Carly Tamer, Rachel Bay Jones, and Caissie Levy

Isabel Santiago and Chase Brock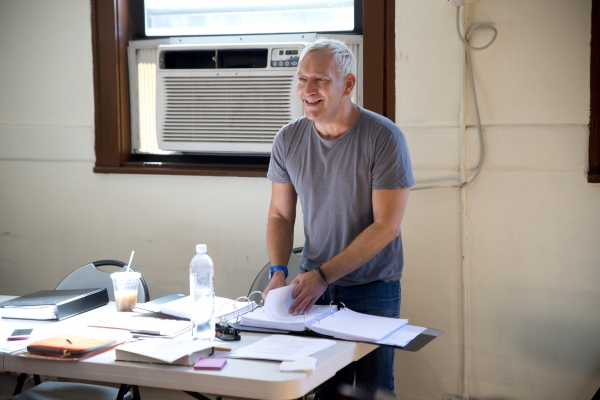 Michael John LaChiusa