Click Here for More Articles on THE LION KING
Photos: Broadway's 'Rafiki' Tshidi Manye Kicks Off LION KING Sing-Along in L.A.
In celebration of the upcoming THE LION KING in-home release, a special sing along screening hosted by The Walt Disney Studios and Fandango took place at the famed outdoor venue. The evening kicked off with a special musical performance by the sensational Tshidi Manye, who currently stars as Rafiki in the long-running Broadway production of THE LION KING. Manye performed the show's iconic opening number, "Circle of Life," live at The Greek Theatre. Check out photos below!
Among those in attendance were Don Hahn (producer, The Lion King), Tshidi Manye (Rafiki in Disney's The Lion King on Broadway), Tori Spelling(Beverly Hills, 90210), Chuck Liddell (former UFC Light Heavyweight Champion), Mario LOPEZ (Extra, Saved By the Bell), Sean Maguire (Once Upon a Time), Beverly Mitchell (7th Heaven), Ian Ziering (Sharknado, Beverly Hills, 90210), Casper Van Dien (Starship Troopers), Monique Coleman (We Are Family, High School Musical), Brad Kane (singing voice of Disney's Aladdin), and Nikki Hahn (Disney Channel's Adventures in Babysitting).
ABOUT THE LION KING WALT DISNEY SIGNATURE COLLECTION: The coming-of-age masterpiece, filled with humor and heart, breathtaking animation and soul-stirring Academy Award®-winning music (1994: Best Original Score and Best Original Song, "Can


Actor/singer Tshidi Manye at The Lion King Sing-Along at The Greek Theatre in Los Angeles in celebration of the in-home release hosted by Walt Disney Studios and Fandango on August 5, 2017 in Los Angeles, California. (Photo by Alberto E. Rodriguez/Getty Images for Disney)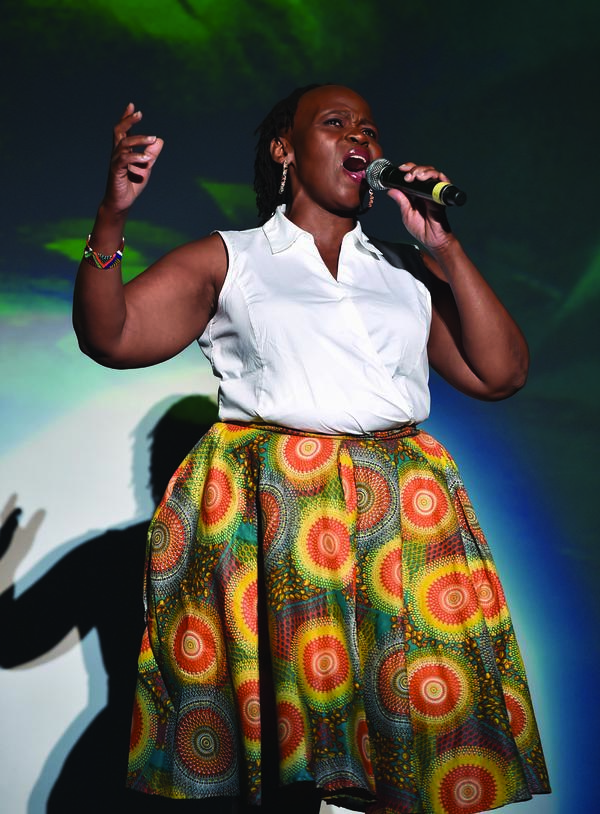 Actor/singer Tshidi Manye at The Lion King Sing-Along at The Greek Theatre in Los Angeles in celebration of the in-home release hosted by Walt Disney Studios and Fandango on August 5, 2017 in Los Angeles, California. (Photo by Alberto E. Rodriguez/Getty Images for Disney)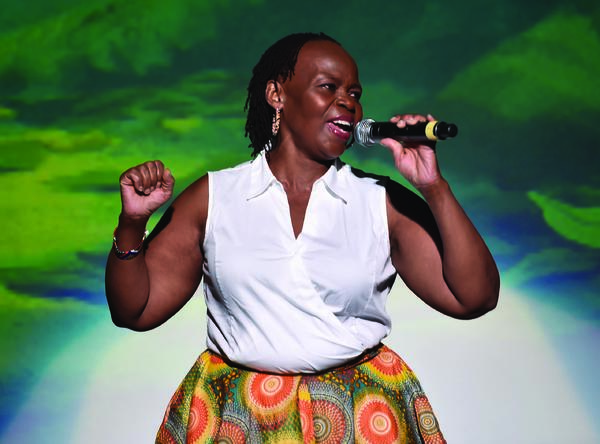 Actor/singer Tshidi Manye at The Lion King Sing-Along at The Greek Theatre in Los Angeles in celebration of the in-home release hosted by Walt Disney Studios and Fandango on August 5, 2017 in Los Angeles, California. (Photo by Alberto E. Rodriguez/Getty Images for Disney)

Actor/singer Tshidi Manye at The Lion King Sing-Along at The Greek Theatre in Los Angeles in celebration of the in-home release hosted by Walt Disney Studios and Fandango on August 5, 2017 in Los Angeles, California. (Photo by Alberto E. Rodriguez/Getty Images for Disney)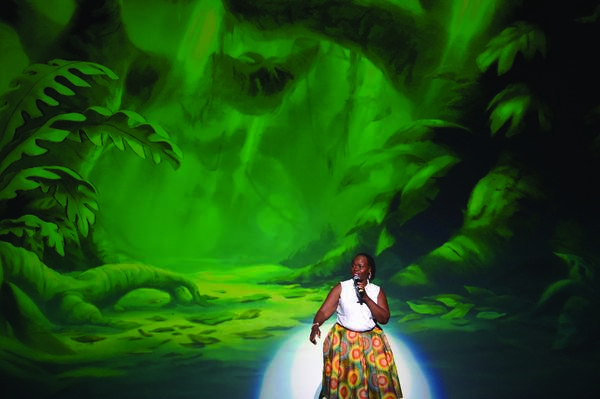 Actor/singer Tshidi Manye at The Lion King Sing-Along at The Greek Theatre in Los Angeles in celebration of the in-home release hosted by Walt Disney Studios and Fandango on August 5, 2017 in Los Angeles, California. (Photo by Alberto E. Rodriguez/Getty Images for Disney)

Producer Don Hahn at The Lion King Sing-Along at The Greek Theatre in Los Angeles in celebration of the in-home release hosted by Walt Disney Studios and Fandango on August 5, 2017 in Los Angeles, California. (Photo by Alberto E. Rodriguez/Getty Images for Disney)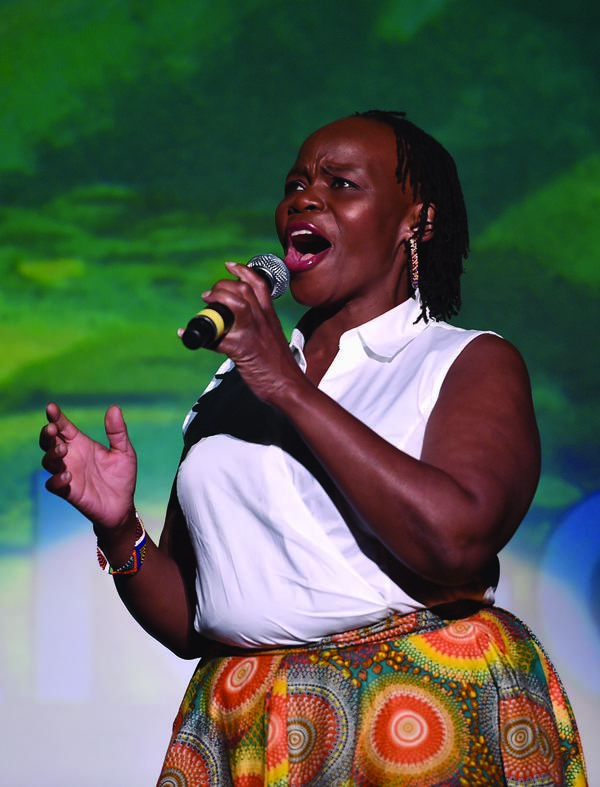 Actor/singer Tshidi Manye at The Lion King Sing-Along at The Greek Theatre in Los Angeles in celebration of the in-home release hosted by Walt Disney Studios and Fandango on August 5, 2017 in Los Angeles, California. (Photo by Alberto E. Rodriguez/Getty Images for Disney)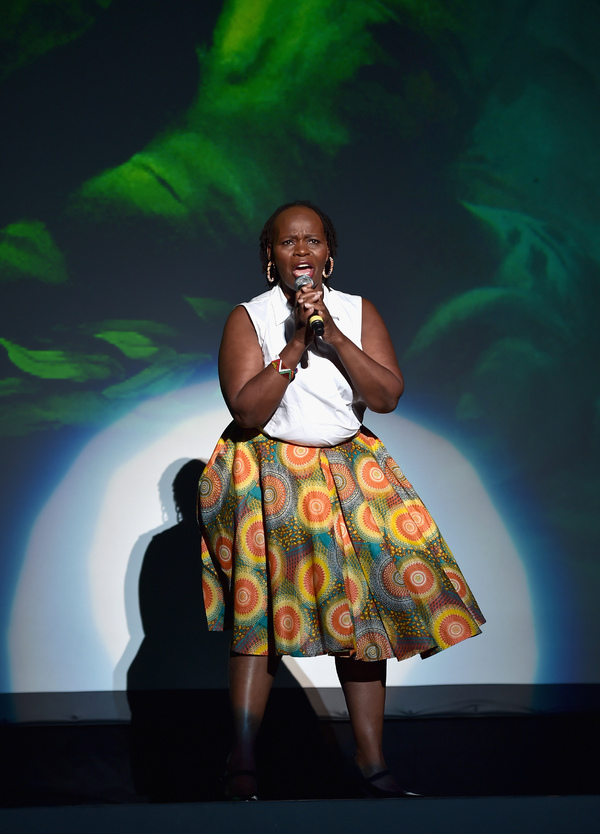 Actor/singer Tshidi Manye at The Lion King Sing-Along at The Greek Theatre in Los Angeles in celebration of the in-home release hosted by Walt Disney Studios and Fandango on August 5, 2017 in Los Angeles, California. (Photo by Alberto E. Rodriguez/Getty Images for Disney)