Photo Coverage: York Theatre Presents Musicals in Mufti's 'THE GRAND TOUR'
The York Theatre Company (James Morgan, Producing Artistic Director) is presenting the The Grand Tour, the first of three Spring 2009 Musicals in Mufti staged concert presentations, playing May 29-31. BroadwayWorld.com was there for the first performance of this classic musical.
The Grand Tour features James Barbour (A Tale of Two Cities) as Colonel Stjerbinsky, Nancy Anderson (Wonderful Town) as Marianne and Jason Graae (A Grand Night for Singing) as S.L. Jacobowsky, the role originated by Joel Grey in the 1979 Broadway premiere. The Cast also includes Edwin Cahill (LoveMusik), Roger DeWitt (The Woman in White), William Thomas Evans (A Tale of Two Cities), Nicholas Galbraith ("As the World Turns"), Cynthia Leigh Heim (The Music Man), Lorinda Lisitza (ReWrite), Daniel Stewart (Not About Nightingales) and Sasha Weiss (Jerry Springer, The Opera at Carnegie Hall). The concerts are directed by Michael Montel with music direction by James Bassi.
The Grand Tour, featuring music and lyrics by Jerry Herman and a book by Michael Stewart and Mark Bramble (based on the original play Jacobowski and the Colonel by Franz Werfel), is a bittersweet comic tale featuring love triangles, mistaken identity and a wedding at sea. At the onset of the Nazi invasion, two strangers with nothing in common travel from France to England and unexpectedly become the best of friends. Jerry Herman's sweeping music and lyrics complement Michael Stewart and Mark Bramble's acclaimed, period-perfect script. Originally starring Joel Grey and admired by many, The Grand Tour's life on Broadway in 1979 was regrettably short-lived and was hailed by Joel Siegel as "a first-class musical!"
The performances will be presented at the Theatre at Saint Peter's (54th Street, just East of Lexington Ave) on Saturday, May 30 at 2:30 & 8 PM, and Sunday, May 31 at 2:30 & 7:30 PM. Audience talkbacks will follow both matinees. Tickets are priced at $37.50. For more information or to purchase tickets, visit www.yorktheatre.org or call the York's Box Office at 212-935-5820.
'Mufti' (pronounced MUFF' tee) means "in street clothes; without the usual trappings" and each show in the Series is presented script-in-hand, with minimal staging. To date, the York has presented over 70 Mufti concert revivals of musical theatre gems from Broadway, Off-Broadway and London, celebrating such writers as Richard Rodgers, George Abbott and Joseph Stein. The 2009 Spring Series continues with High Spirits (June 12-14) and Knickerbocker Holiday (June 26-28).
Notable Musicals in Mufti productions have included Enter Laughing, The Musical (which inspired The York's record-breaking Off-Broadway production), Take Me Along, Beggar's Holiday, Mirette, The Grass Harp, Carmelina, Wish You Were Here, Fanny, Plain and Fancy, Lucky Stiff, Darling of the Day, Celebration, Mata Hari, Weird Romance, God Bless You Mr. Rosewater, The Girl Who Came to Supper, Carmen Jones, Theda Bara and the Frontier Rabbi, Johnny Johnson, Rex, Billion Dollar Baby and 70, Girls, 70. TIME Magazine listed York's Mufti version of Darling of the Day as one of the Top Ten Theatrical Events of 2005, and AM New York referred to the Mufti Series as "increasingly essential" in its Best of 2007 list.
For ticket information visit www.yorktheatre.org or call 212-935-5820. THE York Theatre Company in Saint Peter's Theatre 54th Street Just East of Lexington E or V train to Lexington Avenue or 6 train to 51st Street.
Photos by Genevieve Rafter Keddy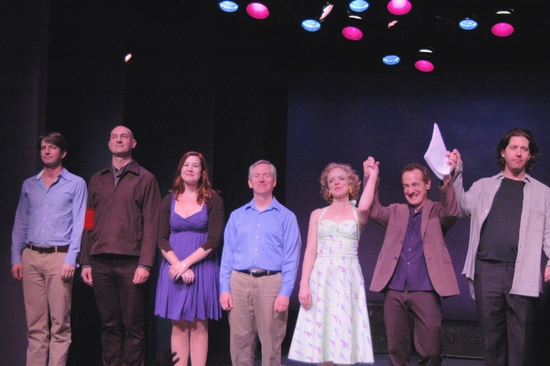 Edwin Cahill, Daniel Stewart, Sasha Weiss, Roger DeWitt, Nancy Anderson, Jason Graae, James Barbour

Jason Graae, James Barbour, Nicholas Galbraith, Lorinda Lisitza, Cynthia Leigh Heim, William Thomas Evans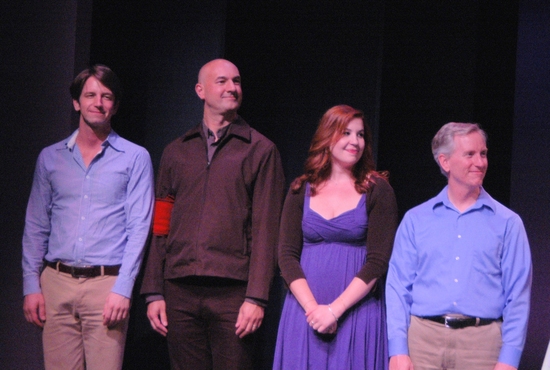 Edwin Cahill, Daniel Stewart, Sasha Weiss, Roger DeWitt

Nancy Anderson, Jason Graae, James Barbour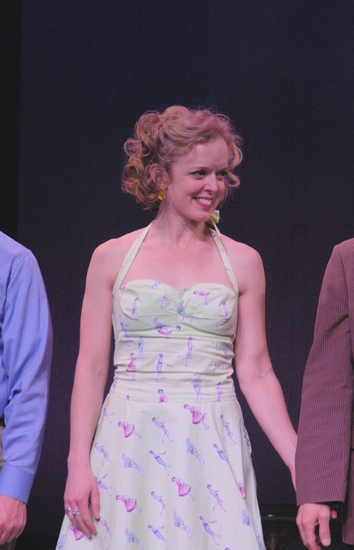 Nancy Anderson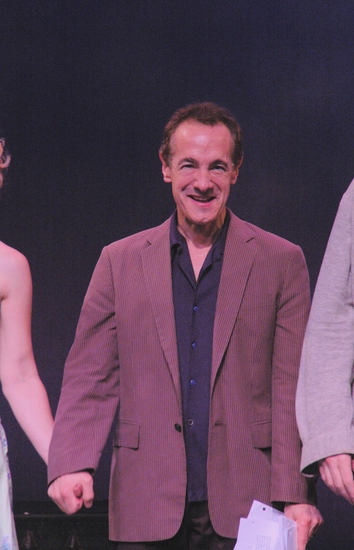 Jason Graae

Jason Graae

The Entire Cast of The Grand Tour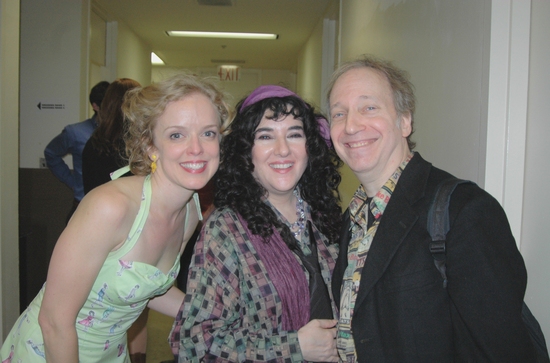 Nancy Anderson, Barbara Siegel, Scott Siegel

Edwin Cahill and Cynthia Leigh Heim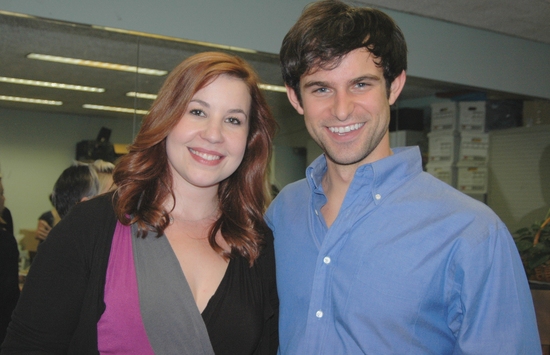 Sasha Weiss and Nicholas Galbraith

James Barbour meeting Joseph Stein and Elisa Stein

Scott Siegel, James Barbour and Joseph Stein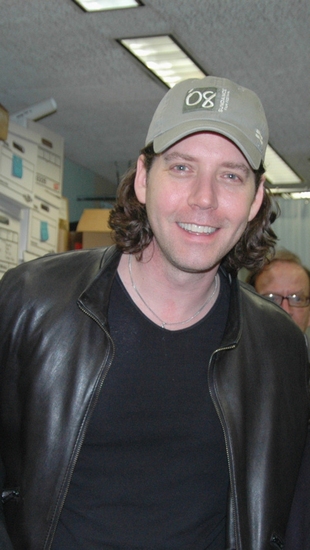 James Barbour

Sydney J. Borgoyne, Jacqueline Jacobus, and James Bassi Musical Director

Elisa Stein, Joseph Stein and Jamie deRoy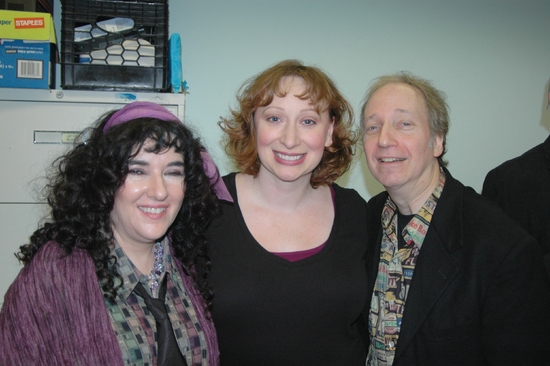 Barbara Siegel, Lorinda Lisitza and Scott Siegel

Thomas Meehan and Joseph Stein

James Morgan (Producing Artistic Director) thanking the cast and crew

Jason Graae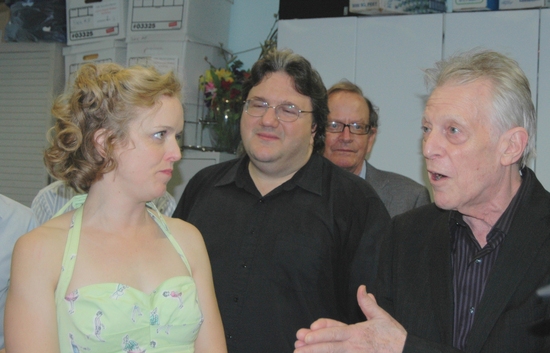 Nancy Anderson, James Bassi listening to Michael Montel (Director)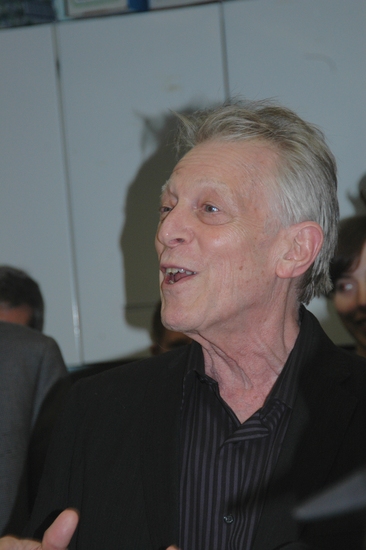 Michael Montel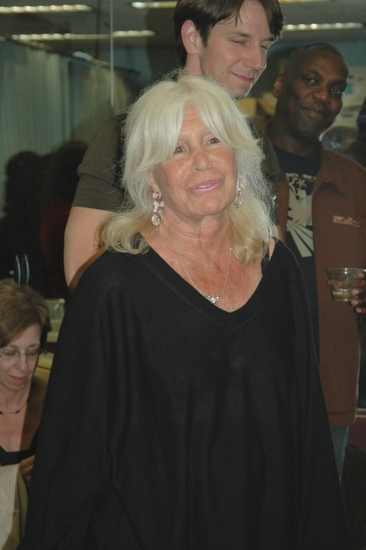 Francine Pascal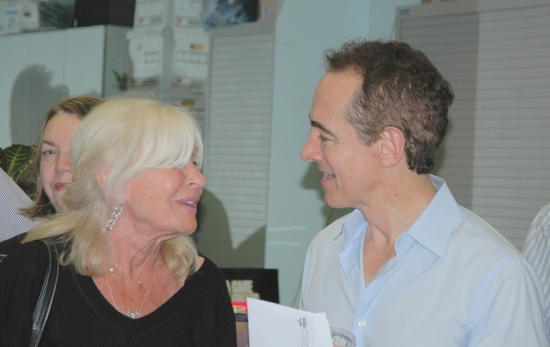 Francine Pascal and Jason Graae

Nancy Anderson and James Barbour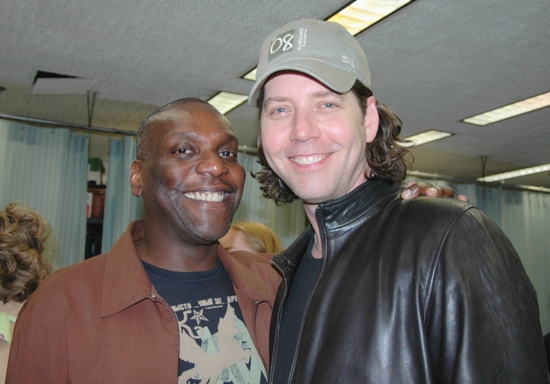 Gerry McIntyre and James Barbour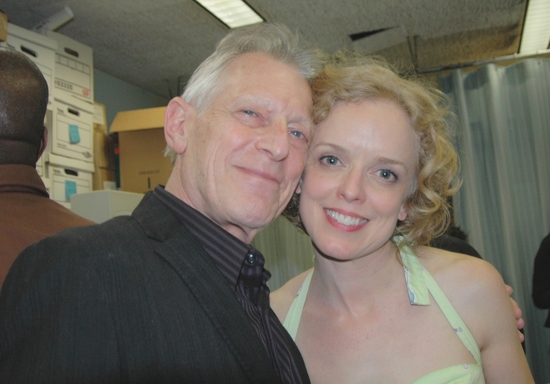 Michael Montel and Nancy Anderson

Nancy Anderson and Joseph Stein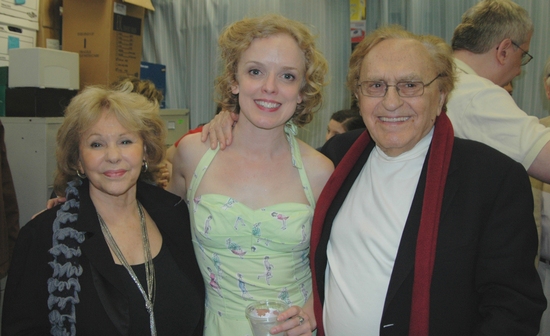 Elisa Stein, Nancy Anderson and Joseph Stein

Brina Kohn ,Jason Graae and Scott Siegel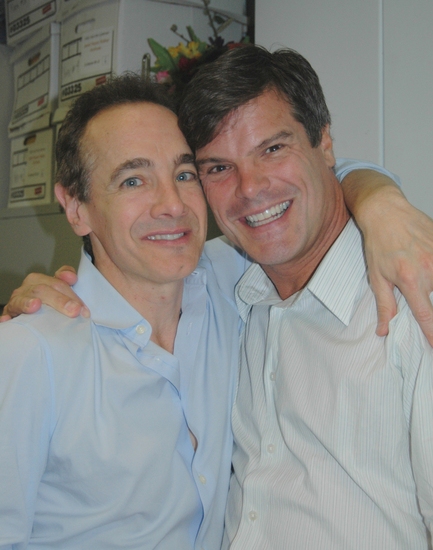 Jason Graae and Matt Chandler

James Morgan, Jamie deRoy, Nancy Anderson and W. David McCoy (Chairman of Board)

Nancy Anderson and W. David McCoy

Michael Montel, James Bassi and James Morgan

Edwin Cahill, Nicholas Galbraith and Sydney J. Borgoyne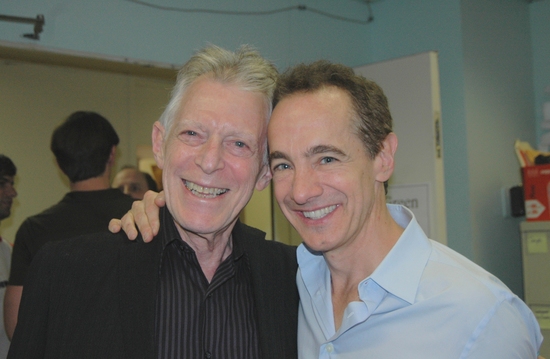 Michael Montel and Jason Graae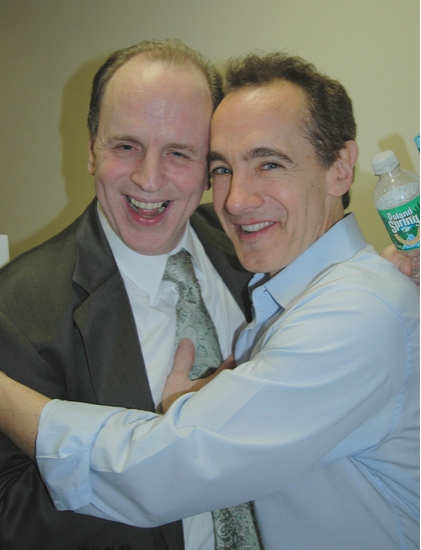 Sydney J. Borgoyne and Jason Graae

Jason Graae