Click Here for More Articles on WICKED
Photos: WICKED, NORMAL, ADDAMS & LION KING Play Broadway In Bryant Park
The best of Broadway is being presented free on six consecutive Thursdays this summer with "106.7 Lite fm Presents Broadway in Bryant Park 2010" - a lunchtime series which began on Thursday, July 8th at 12:30pm on the Bryant Park Stage. Sponsored by Bank of America, and JCPenney 33rd & 6th, and hosted by Lite fm's on-air personalities, the tenth annual presentation of open-air, On- and Off- Broadway lunch hour performances runs through August 12th.
BroadwayWorld has been bringing you coverage of the concert series each week and brings you below complete photo coverage of performances by the casts of Wicked, Next to Normal, The Lion King, and The Addams Family!  Check back later for the video features!
For the July 29 installment of the series, Dashaun Young and Chauntée Schuler of The Lion King performed 'Endless Night,' 'Can You Feel the Love Tonight,' and 'Shadowland.'
Krysta Rodriguez, Wesley Taylor, Rachel de Benedet and others from The Addams Family performed 'Pulled,' 'Crazier Than You,' and 'Just Around the Corner.'
Katie Rose Clarke and Jennifer DiNoia of Wicked performed 'The Wizard and I,' 'Popular,' and 'For Good.'
Meghann Fahy, Kyle Dean Massey, and Jessica Phillips of Next to Normal performed 'I Miss the Mountains,' 'Superboy and the Invisible Girl,' and 'I'm Alive.'
Now in its tenth year, "106.7 Lite fm Presents Broadway in Bryant Park" will run from 12:30-1:30pm on July 29 and August 5 and 12. Bryant Park is located behind the New York Public Library on 6th Avenue between 40th and 42nd street. Lawn seating is first-come-first-served.
As a bonus, Bank of America will award a year's worth of free Broadway tickets to a lucky winner. Anyone can enter to win simply by visiting the Bank of America tent on the Bryant Park fountain terrace from 11am -2pm on any of the six Broadway in Bryant Park dates, or visit any participating Bank of America banking center.
Every week JCPenney 33rd & 6th will be giving those in attendance a chance to win a $500 JCPenney gift card, front row seats for Broadway in Bryant Park including lunch and one lucky weekly winner will score the grand prize of a walk on role in the Broadway hit, Rock of Ages.
The tentative schedule is listed below. For details, schedule updates, and a chance to win free Broadway tickets, log onto www.1067litefm.com or listen to 106.7 Lite fm.
Thursday, AUGUST 5th (Lite fm Emcee: Victor Sosa)
-- Avenue Q
-- Fela!
-- Million Dollar Quartet
Thursday, AUGUST 12th (Lite fm Emcee: Bob Bronson)
-- Mamma Mia!
-- American Idiot
-- La Cage Aux Folles
-- West Side Story
-- Mary Poppins
Photo Credit: Monica Simoes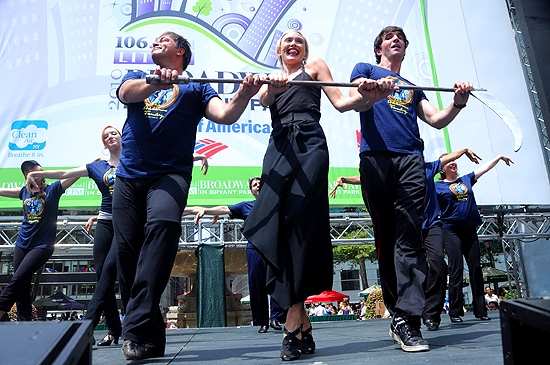 Rachel de Benedet & the cast of the Addams Family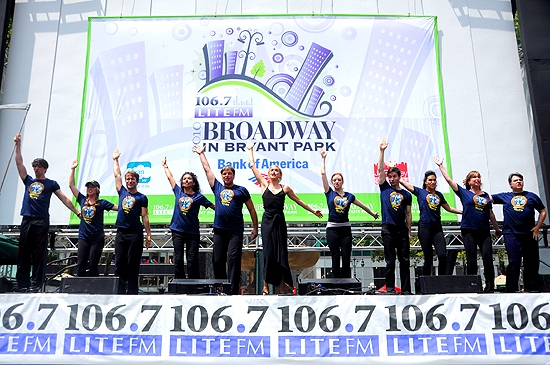 Rachel de Benedet & the cast of the Addams Family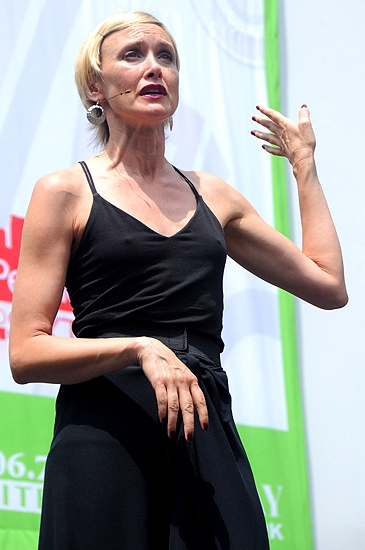 Rachel de Benedet (Addams Family)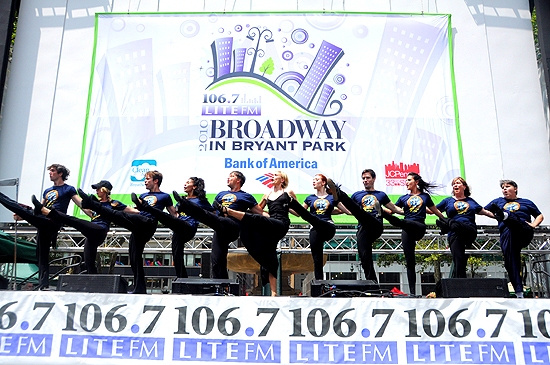 Rachel de Benedet & the cast of the Addams Family

Krysta Rodriguez (Addams Family)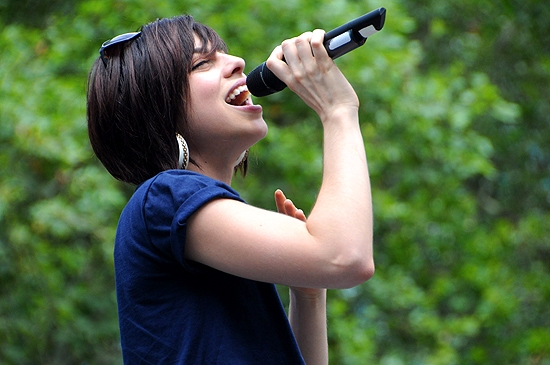 Krysta Rodriguez (Addams Family)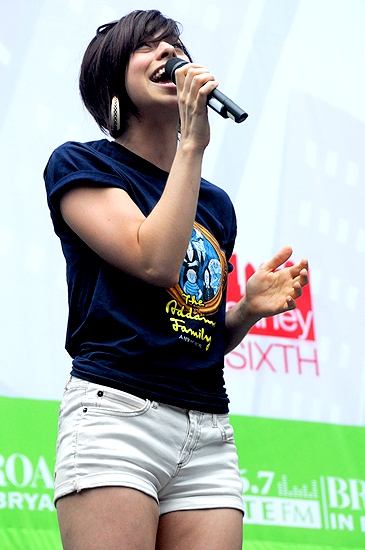 Krysta Rodriguez (Addams Family)

Wesley Taylor (Addams Family)

Wesley Taylor & Krysta Rodriguez (Addams Family)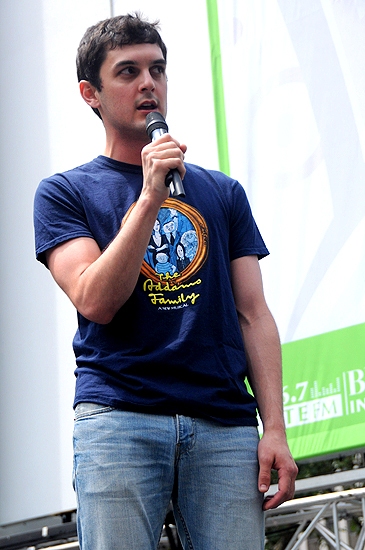 Wesley Taylor (Addams Family)

Wesley Taylor & Krysta Rodriguez (Addams Family)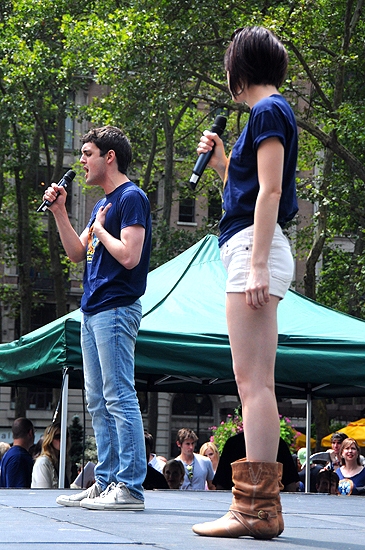 Wesley Taylor & Krysta Rodriguez (Addams Family)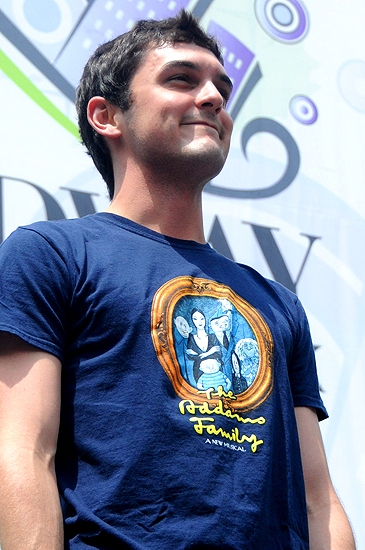 Wesley Taylor (Addams Family)

Wesley Taylor, Krysta Rodriguez, Rachel de Benedet & the cast of the Addams Family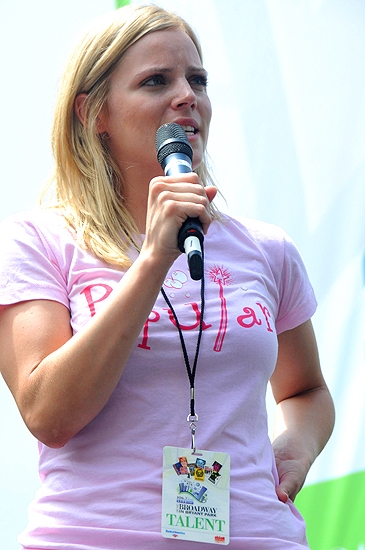 Katie Rose Clarke (Wicked)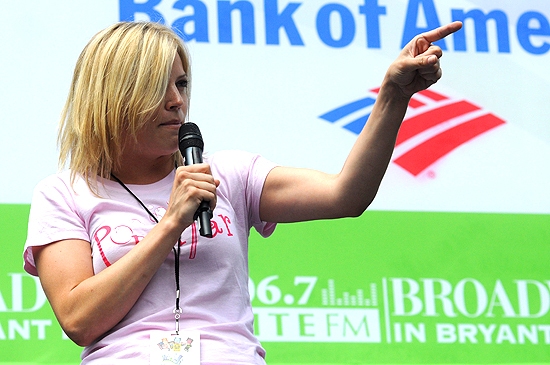 Katie Rose Clarke (Wicked)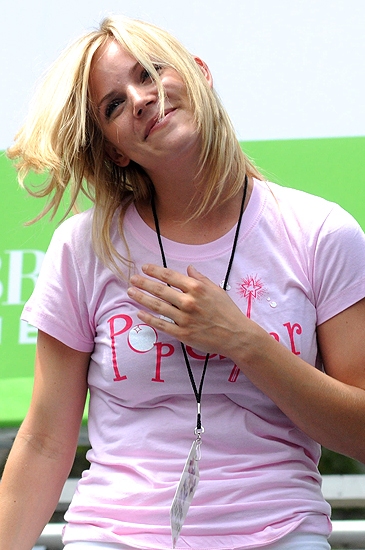 Katie Rose Clarke (Wicked)

Jennifer DiNoia (Wicked)

Jennifer DiNoia (Wicked)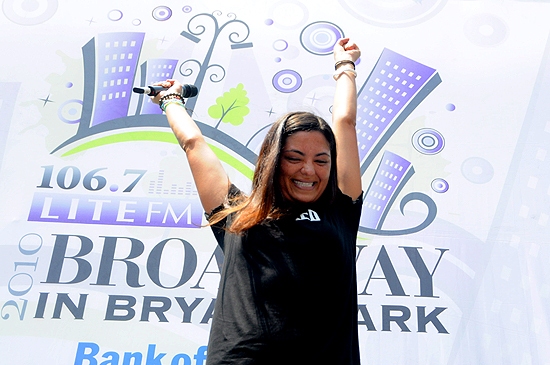 Jennifer DiNoia (Wicked)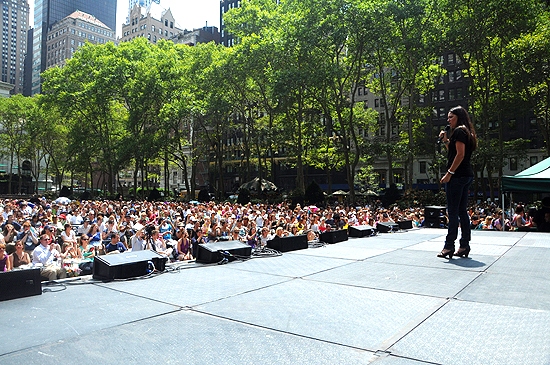 Jennifer DiNoia (Wicked)

Katie Rose Clarke & Jennifer DiNoia (Wicked)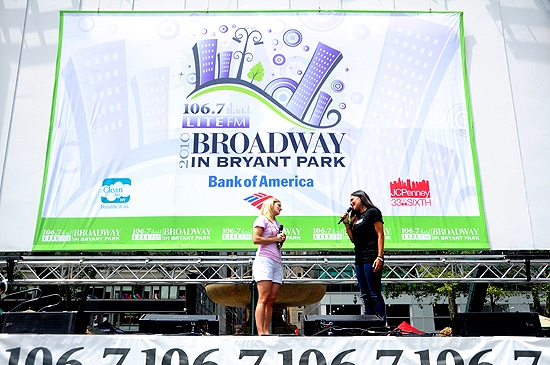 Katie Rose Clarke & Jennifer DiNoia (Wicked)

Katie Rose Clarke & Jennifer DiNoia (Wicked)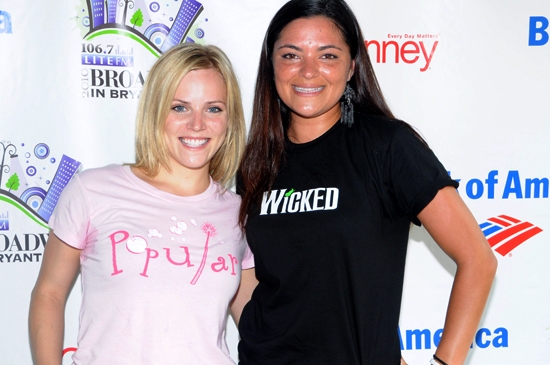 Katie Rose Clarke & Jennifer DiNoia (Wicked)

Katie Rose Clarke & Jennifer DiNoia (Wicked)

Chaunteé Schuler (Lion King)

Chaunteé Schuler (Lion King)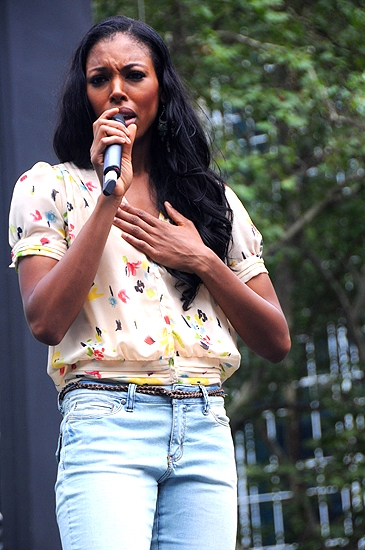 Chaunteé Schuler (Lion King)

Dashaun Young (Lion King)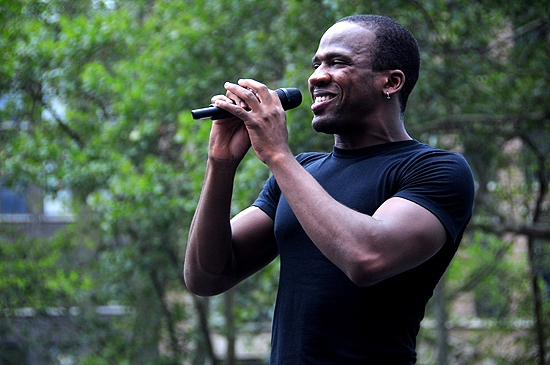 Dashaun Young (Lion King)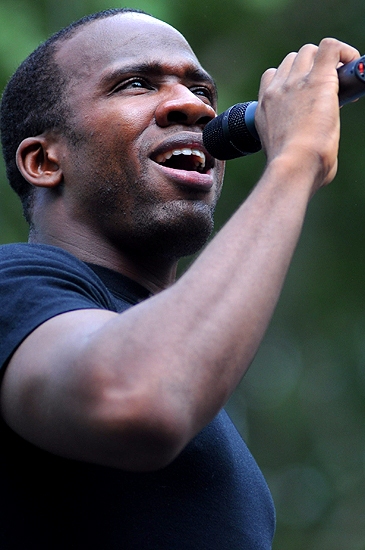 Dashaun Young (Lion King)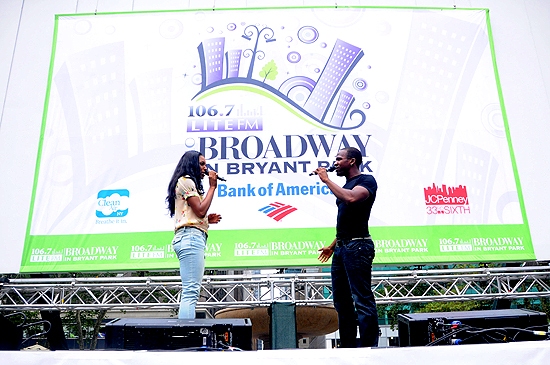 Chaunteé Schuler & Dashaun Young (Lion King)

Chaunteé Schuler & Dashaun Young (Lion King)

Chaunteé Schuler & Dashaun Young (Lion King)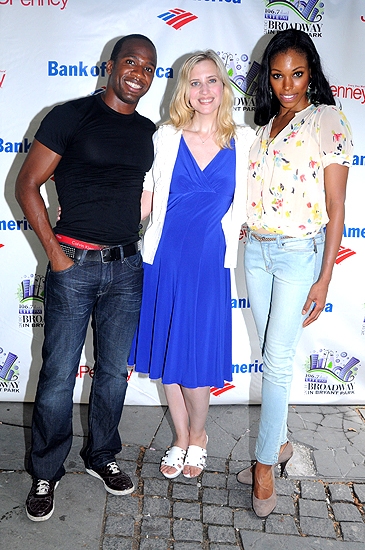 Dashaun Young, Host Christine Nagy & Chaunteé Schuler (Lion King)

Meghann Fahy (Next to Normal)

Meghann Fahy (Next to Normal)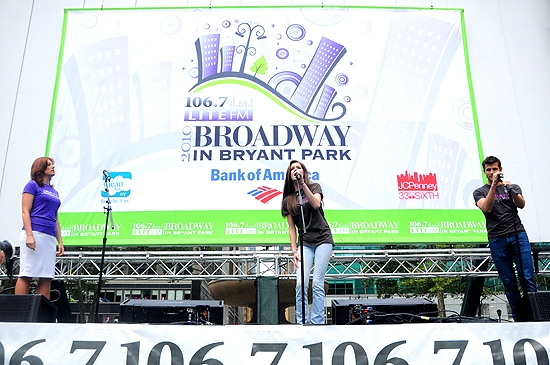 Jessica Phillips, Meghann Fahy (Next to Normal)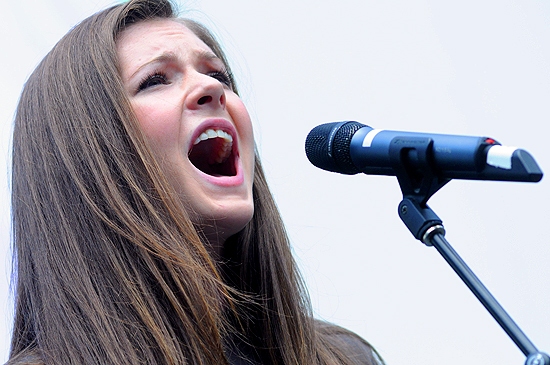 Meghann Fahy (Next to Normal)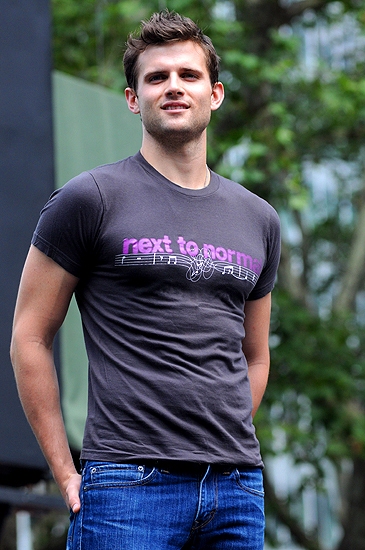 Kyle Dean Massey (Next to Normal)

Kyle Dean Massey (Next to Normal)

Kyle Dean Massey (Next to Normal)

Kyle Dean Massey (Next to Normal)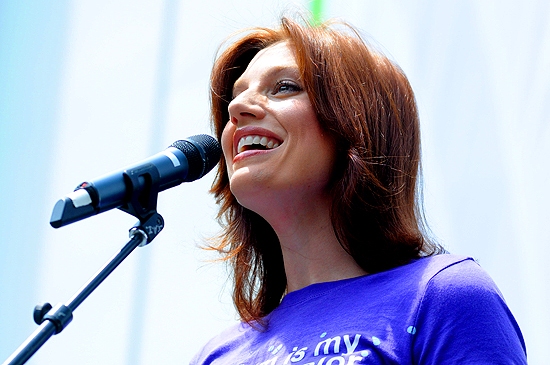 Jessica Phillips (Next to Normal)

Jessica Phillips (Next to Normal)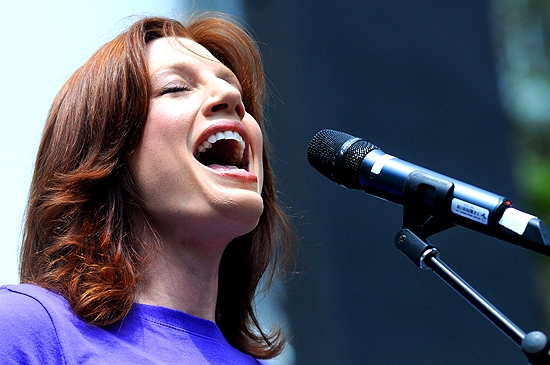 Jessica Phillips (Next to Normal)

Meghann Fahy, Jessica Phillips & Kyle Dean Massey (Next to Normal)

Meghann Fahy, Jessica Phillips & Kyle Dean Massey (Next to Normal)