Photo Coverage: 'The Drowsy Chaperone' Holiday Door-Decorating Contest
The cast and crew of The Drowsy Chaperone held a door-decorating contest backstage at the Marquis Theatre. The contest was judged by their peers: Troy Britton Johnson (role of Robert Martin). Lisa Lambert (lyricist), Joby Horrigan (asst Wardrobe Head), Joe Valentino (head carpenter) and Augie Mericola (production props).

The five-time Tony Award winning hit musical comedy The Drowsy Chaperone will play its final performance on Broadway at The Marquis Theatre (1535 Broadway) on Sunday evening, December 30, 2007 at 7PM following 674 performances and 32 previews.

The sleeper hit became the most celebrated musical of the 2006 season and garnered thirteen major awards, thirteen Tony Award nominations and the most Tonys of any musical - five in total, including Best Book and Best Score. The Drowsy Chaperone was also honored with seven Drama Desk Awards, including Best Musical; four Outer Critic's Circle Awards, including Outstanding Score; and the Drama Critics' Circle Award for Best Musical.
The Drowsy Chaperone recouped its initial investment on Broadway in only thirty weeks and in less than seven months, paying back its $8 million capitalization during the week ending November 26, 2006.
The Drowsy Chaperone
currently stars
Bob Saget
("Full House," NBC's "1 vs. 100"), 
Peter Bartlett
, Tony Award nominee
Danny Burstein
,
Mara Davi
,
Troy Britton Johnson
,
Garth Kravits
,
Jason Kravits
, Tony Award winner
Beth Leavel
,
Kecia Lewis
-Evans,
Jennifer Smith
, Gerry Vichi,
Patrick Wetzel
,
Cindy Williams
("Laverne & Shirley"), Linda Gabler,
Dale Hensley
,
Joey Sorge
,
Joanna Young
,
Jay Douglas
,
Stacia Fernandez
, Mamie Parris and
Kilty Reidy
.
To chase his blues away, a modern day musical theatre addict known simply as "Man in Chair" (Saget) drops the needle on his favorite cast album – the 1928 musical comedy "The Drowsy Chaperone." From the crackle of his hi-fi, the uproariously funny musical magically bursts to life on stage. We are instantly immersed in the hilarious tale of a glamorous bride and her uproarious wedding day, complete with thrills and surprises that take both the cast (literally) and the audience (metaphorically) soaring into the heavens. Man in Chair's infectious love of The Drowsy Chaperone speaks to anyone who has ever been transported by the theater.

The Drowsy Chaperone
is directed and choreographed by Tony Award nominee
Casey Nicholaw
(
Spamalot
), with music and lyrics by Tony Award winners
Lisa Lambert
and
Greg Morrison
and a book by Tony Award winners Bob Martin and
Don McKellar
.
The Drowsy Chaperone
is produced by
Kevin McCollum
,
Roy Miller
, Boyett Ostar,
Stephanie McClelland
,
Barbara Freitag
and
Jill Furman
.
The Drowsy Chaperone
will play the following HOLIDAY SCHEDULE: Wednesday - Saturday at 8PM, matinees at 2PM on Wednesday & 3PM on Saturday and Sunday and Sunday evening, December 30 at 7PM.Tickets prices range from $26.25 - $111.25 (including $1.25 facility fee) and are available through Ticketmaster (212-307-4100), online at www.ticketmaster.com or in person at The Marquis Theatre box office (1535 Broadway). 
Photos by Mark Rupp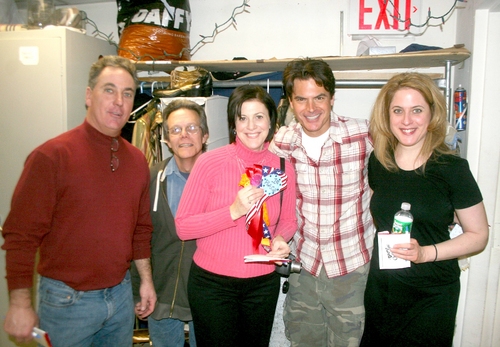 The Judges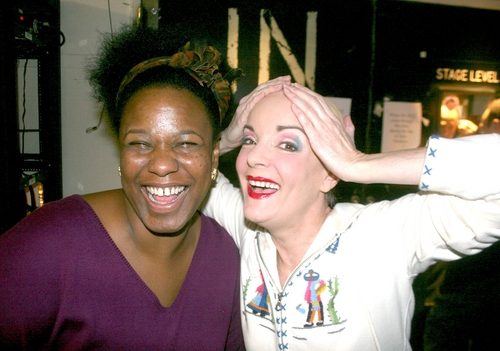 Kecia Lewis-Evans and Jennifer Smith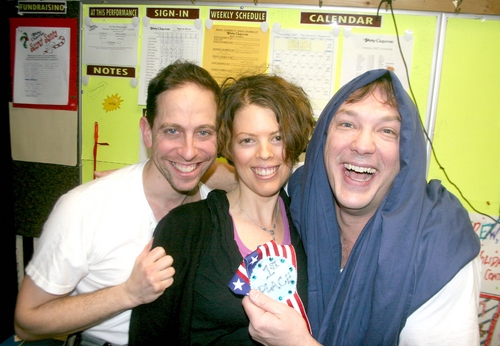 First Place Winners: Garth Kravits, Lori Elwell and Patrick Wetzel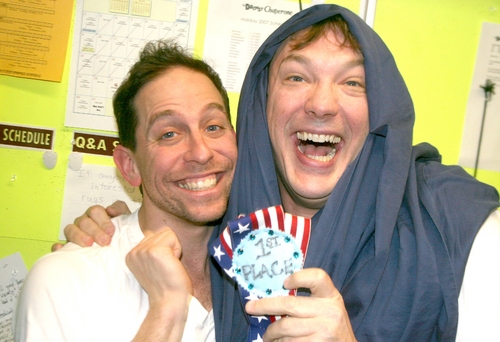 Garth Kravits and Patrick Wetzel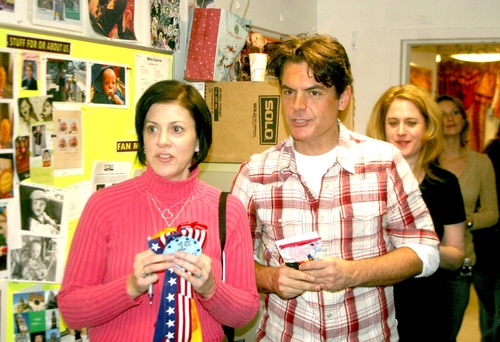 Judges announce the winners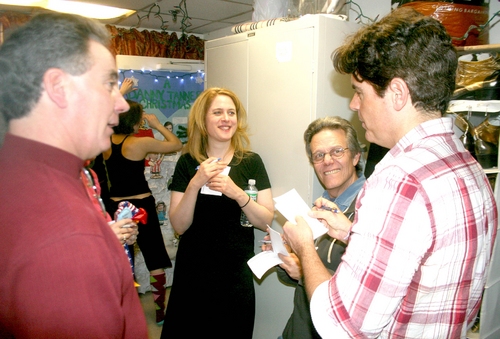 Judges confer while cast and crew await their decision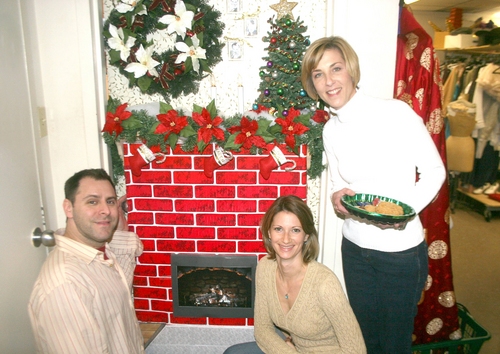 Stage Management's door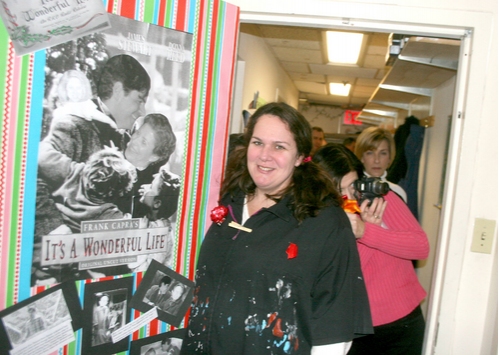 Terri Purcell of the Wardrobe Department and their It's A Wonderful Life-themed door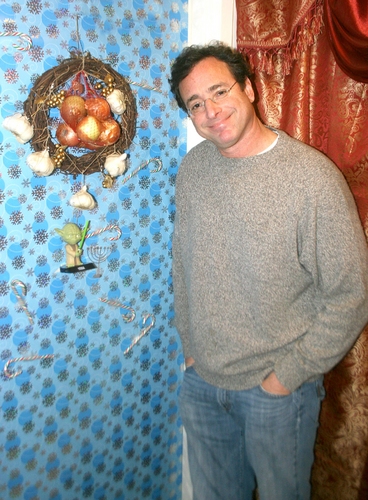 Bob Saget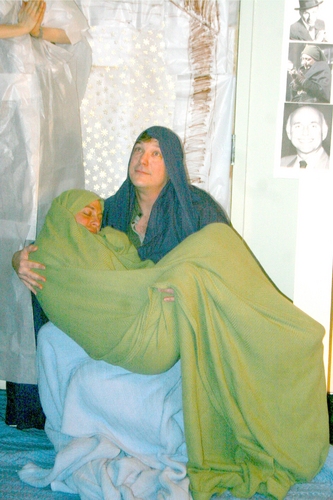 The winning door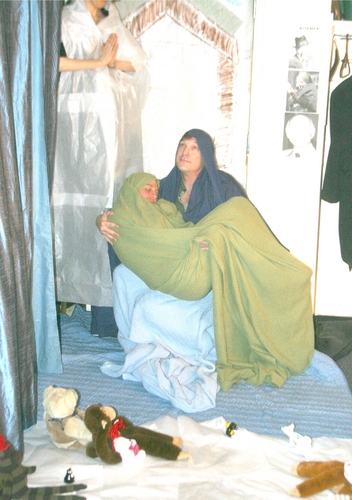 The Living Nativity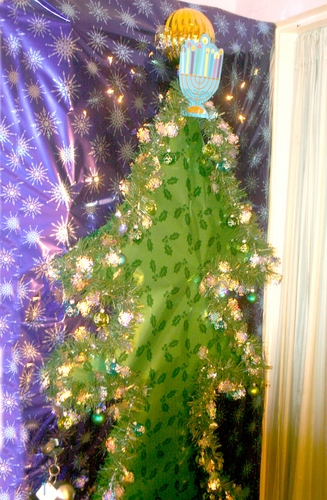 Cindy Williams' Hanukah Tree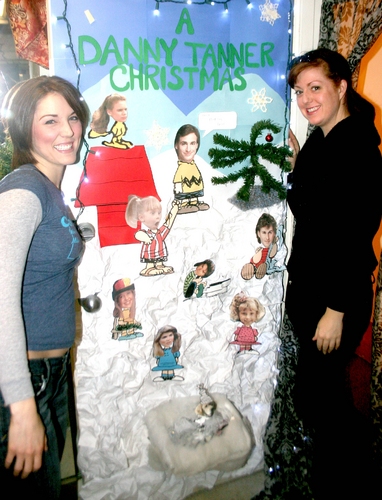 Mara Davi and Lyssa Everett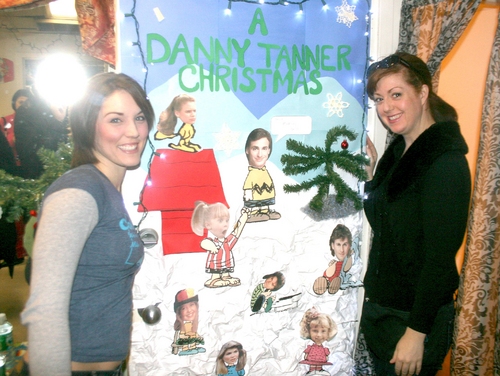 Mara Davi and Lyssa Everett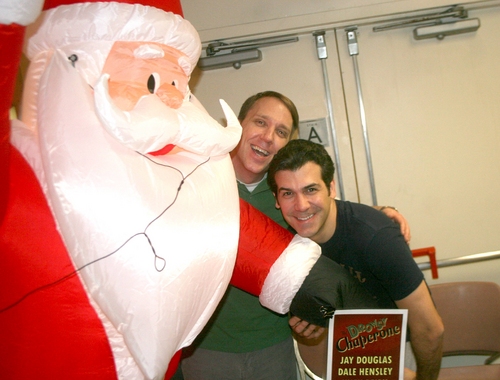 Men's Ensemble: Joey Sorge and Dale Hensley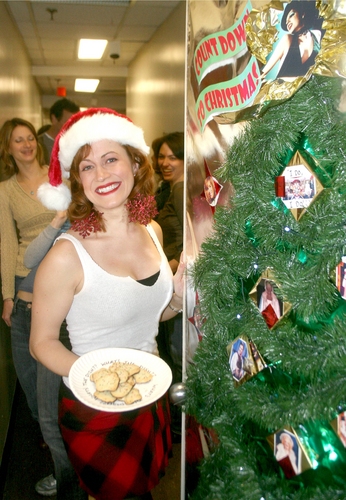 Women's Ensemble: Mamie Parris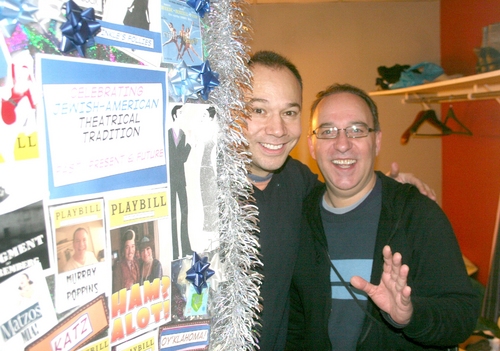 Danny Burstein and Charlie Catanese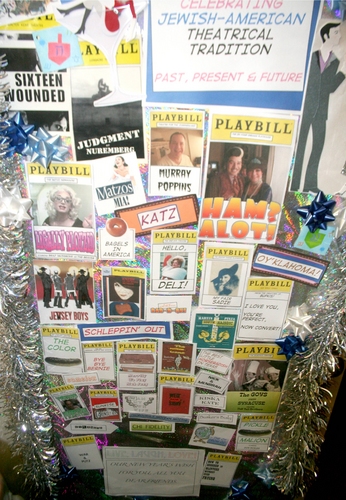 Danny Burstein's door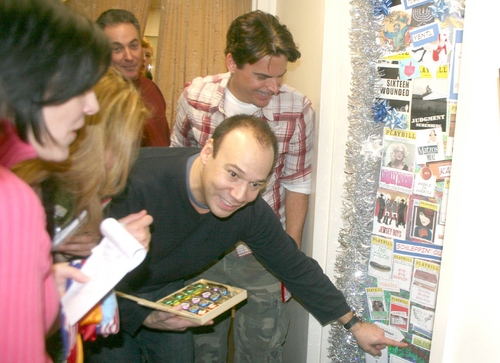 Danny Burstein showing the judges the finer points of his door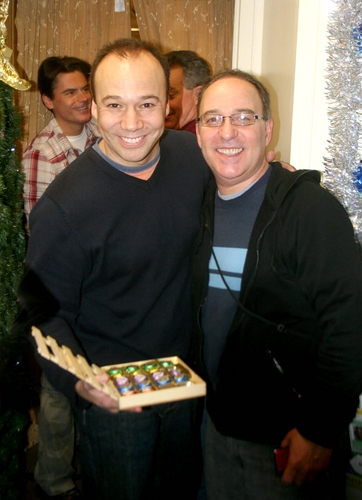 Danny Burstein and Charlie Catanese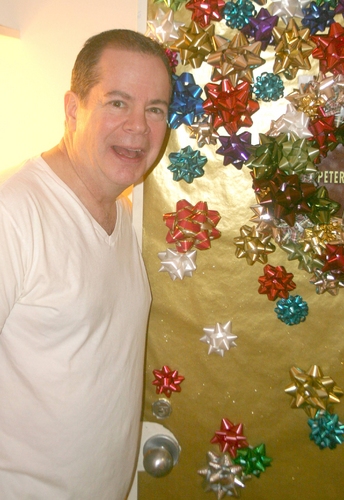 Peter Bartlett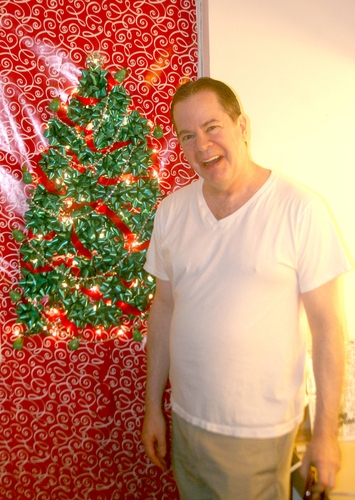 Peter Bartlett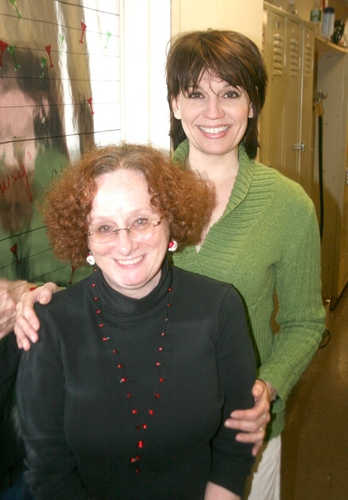 Dresser Pat Sullivan and Beth Leavel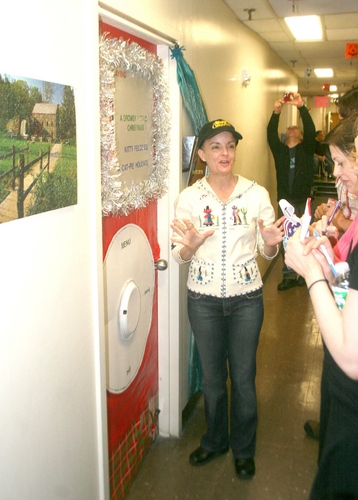 Jennifer Smith received an honorable mention for her iPod door, which played "Have Yourself a Merry Little Christmas" as sung by her character, Kitty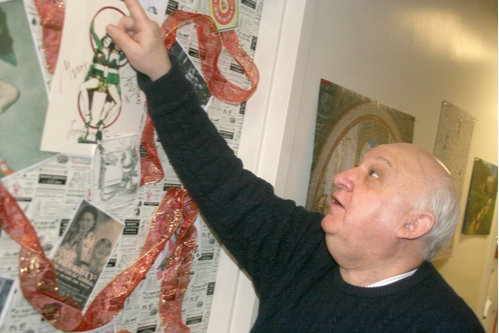 Gerry Vichi pointing out the finer points of his door