Photos: The Baker's Wife Opens at Paper Mill Playhouse
Paper Mill Playhouse is currently presenting the musical The Baker's Wife with Book by
Joseph Stein and Music & Lyrics by
Stephen Schwartz
(
Wicked
, Pippin, Godspell) based on the film "La Femme du Boulanger." Directed by
Gordon Greenberg
and Choreographed by
Christopher Gattelli
, The Baker's Wife stars
Alice Ripley
as Genevieve the baker's wife,
Max von Essen
as Dominic and
Lenny Wolpe
as Amiable the baker with
Gay Marshall
as Denise and
Richard Pruitt
as Claude.
The Baker's Wife is a wry musical comedy about jealousy, lust, revenge and forgiveness. A new baker arrives in a rural French village just in time to ease the pains of the contentious villagers, who have been without bread for weeks. All is well and everyone's spirits are rising until the baker is driven to distraction and the villagers suffer the fate of breadlessness once again. To avoid yet more chaos, the villagers quickly join forces in order to bring harmony to their quaint town.
The Baker's Wife began performances on Wednesday, April 13 and runs through Sunday, May 15, 2005. Tickets $31 - $68 are on sale now. Student rush tickets are $16 and available day of performance with current ID. For tickets call 973-376-4343 or buy online at www.papermill.org.

Gay Marshall and Max von Essen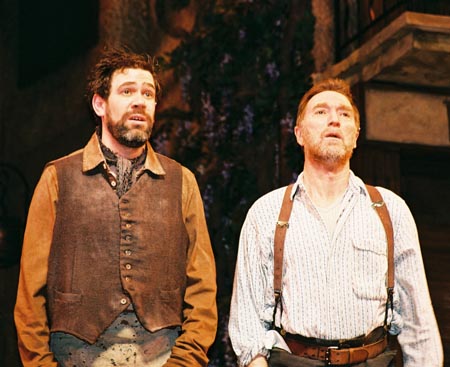 Kevin Del Aguila and Michael Medeiros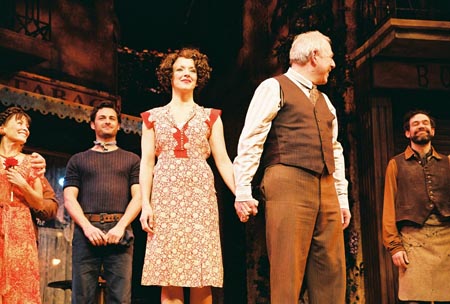 Gay Marshall, Max von Essen, Alice Ripley, Lenny Wolpe and Kevin Del Aguila

Lenny Wolpe (Aimable Castagnet, The Baker)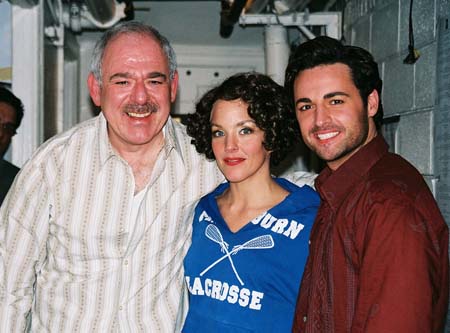 Lenny Wolpe, Alice Ripley (Genevieve, The Bakers Wife) and Max von Essen (Dominique)

Alice Ripley and Max von Essen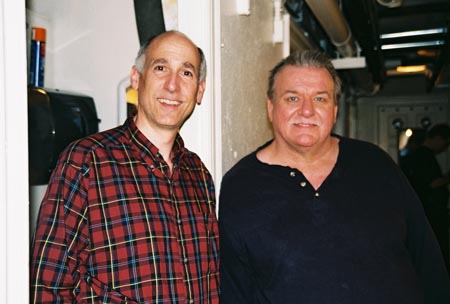 Mitchell Greenberg (M. Martine, The Teacher), and Richard Pruitt (Claude)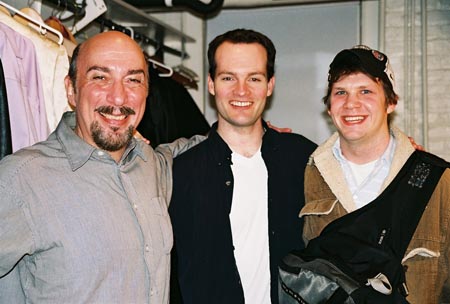 Laurent Giroux (M. le Marquis), Jamie La Verdiere (M. le Cure, The Priest) and Clinton Leo Zugel (Philippe)

Jacqueline Colmer (Ensemble) and Gay Marshall (Denise)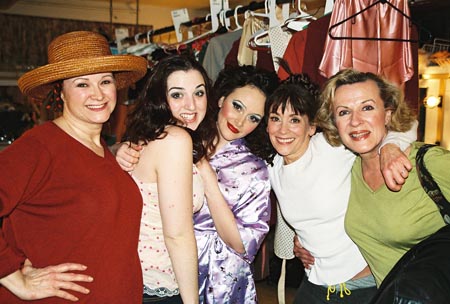 Cynthia Darlow (Hortense), Jacque Carnahan (Nicole), Julia Osborne (Inez), Gay Marshall, and Joy Franz (Therese)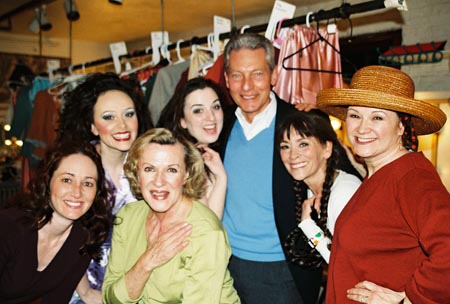 Mary Mossberg (Simone), Julia Osborne, Joy Franz, Jacque, Angelo Del Rossi (President Emeritus), Gay Marshall and Cynthia Darlow

Stephen Schwartz (Music and Lyrics) and Gordon Greenberg (Director)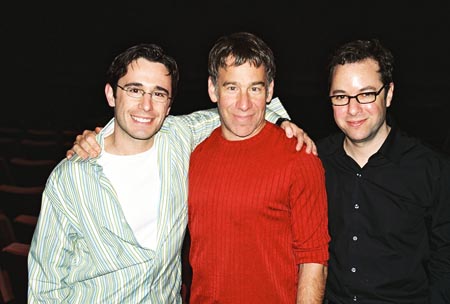 Christopher Gattelli (Choreographer), Stephen Schwartz, and Gordon Greenberg

Patrick Parker (Artistic Associate) and Mark S. Hoebee (Associate Artistic Director)