Photos: Tammy Grimes, Sarah Uriate Berry, et al. at Town Hall's BROADWAY ORIGINALS
The Town Hall, New York's landmark theatre and concert venuekicket off BROADWAY ORIGINALS! on Sunday, October 16nd.  Tony winner Tammy Grimes (Unsinkable Molly Brown), Tony nominee Lorraine Serabian (Zorba!), Tituss Burgess (Guys & Dolls/The Little Mermaid), Sarah Uriate Berry (Taboo), Andrea Fierson (Once on This Island), Anne Runolfsson (Cyrano-The Musical) Marianne Tatum (Barnum), and Marva Hicks, Vanessa A. Jones, and Ramona Keller ("The Radio Ladies" from Caroline or Change) starred in the event, and BroadwayWorld was there for the festivities
Click below to check out full coverage.
On Saturday, October 22, the incomparable Broadway legend Elaine Stritch takes the stage with her show Elaine Stritch at The Town Hall at 8PM. Ms. Stritch comes to The Town Hall following her triumphant engagement at The Cafe Carlyle. Rob Bowman is the musical director
The Broadway Cabaret Festival concludes on Friday, October 28th with A Tribute To
Judy Garland
and
Gene Kelly
. The evening will feature interviews on stage with
Lorna Luft
about
Judy Garland
, and
Susan Stroman
about
Gene Kelly
. The performers include: Broadway dancer
Noah Racey
(Never Gonna Dance, Curtains),
Elizabeth Stanley
(Million Dollar Quartet),
Carole J. Bufford
(11 O'Clock Numbers at 11 O'Clock at Feinstein's at the Regency), and the New York Song and Dance Company, with additional performers to be announced.
Ross Patterson
is the musical director. "The Broadway Cabaret Festival, now spread over three weeks rather than one weekend, will give each of these concerts a chance to more fully have the limelight," said Siegel. "And the addition of the live movie musical tribute to Judy & Gene is an exciting new show that combines what we do best at Town Hall: Inform and entertain. Having
Lorna Luft
and
Susan Stroman
as my co-hosts to talk about these iconic movie stars and have the very songs we're talking about performed by today's great stars are very exciting. The combination of song and dance in this musical tribute, with the added ingredient of a night full of iconic movie numbers live on stage, should provide quite a capper to The Town Hall's Seventh Annual Broadway Cabaret Festival."
Now celebrating its 90th Anniversary Season, The Town Hall was built in 1921 by a group of suffragettes and began as a lecture hall and public forum for debates where America'sTown Meetings on The Air was broadcast live for 25 years. Over the decades, the stage has been graced by Eleanor Roosevelt, Carl Sandberg, Margaret Sanger, Billie Holiday, Igor Stravinsky, Bob Dylan, MiLes Davis and most recently, The Dalai Lama and President Obama. Today the hall flourishes as a popular, affordable venue, boasting the hottest acts in rock, pop, folk, cabaret, world music, comedy and dance, including Billy Joel, Blondie, Elvis Costello, Natalie Merchant, Graham Nash, Liza Minnelli, Cyndi Lauper, Norah Jones, Andre Watts, Henry Rollins, Joe Jackson, Pink Martini, Regina Spektor, Bryan Adams, Aimee Mann, Robin Williams, Dawn Upshaw, Woody Allen, Alec Baldwin, Al Gore, Bruce Springsteen, Johnny Mercer, Don Rickles, Jay Leno, Dave Matthews, Vanessa Williams, and Ben Folds. For over a decade, The Town Hall has hosted live broadcasts of Garrison Keillor's Prairie Home Companion. In its annual show, Broadway Rising Stars, The Town Hall gives recent graduates from the nation's leading performing arts schools a chance to showcase their talents and perform on the legendary stage. The Town Hall Educational Outreach Program helps schools build their arts programs and advance student learning through standards-based, collaborative arts residencies. Over the past two-and-a-half decades, The Town Hall has produced the Feature Film Seminar Series and a number of new and critically acclaimed musical series, which include the Spring Series, Broadway By The Year®, The Broadway Cabaret Festival and The Summer Broadway Festival.
Photo Credit: Genevieve Rafter Keddy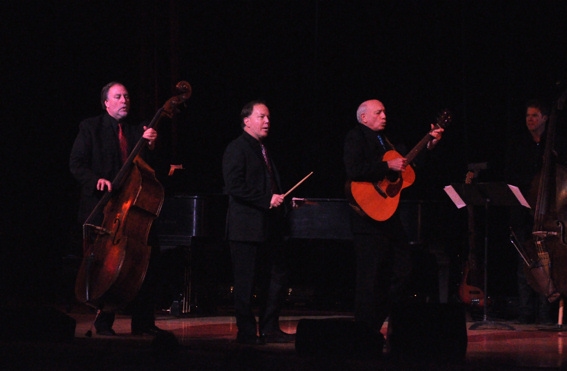 The Manhattan Rhythm Kings-Brian M. Nalepka, Tripp Hanson and Hal Shane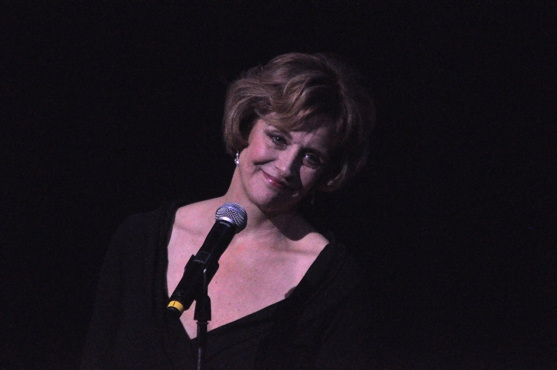 Marianne Tatum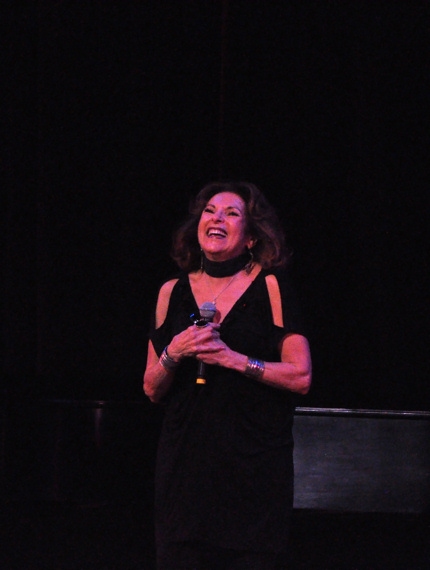 Lorraine Serabian

Tammy Grimes

Bob Stillman

Marva Hicks, Vanessa A. Jones and Ramona Keller

Marilyn Michaels

Marilyn Michaels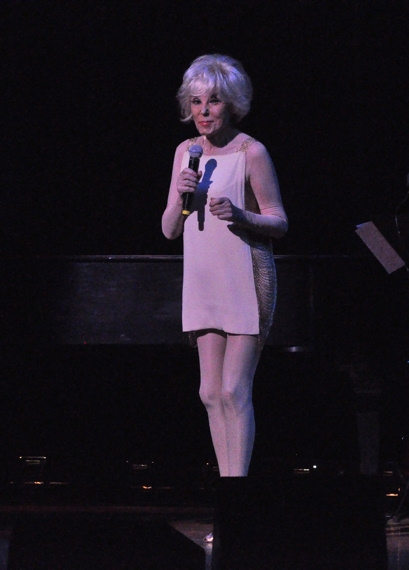 Yvonne Constant

Yvonne Constant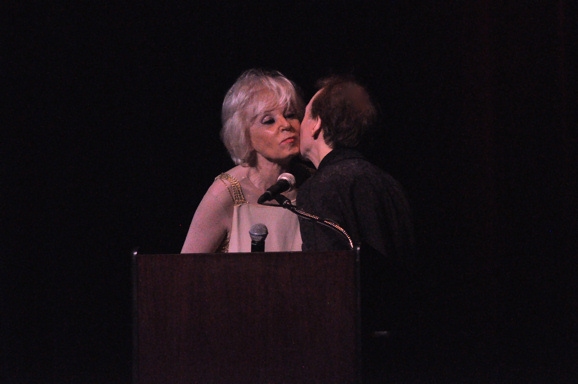 Yvonne Constant and Scott Siegel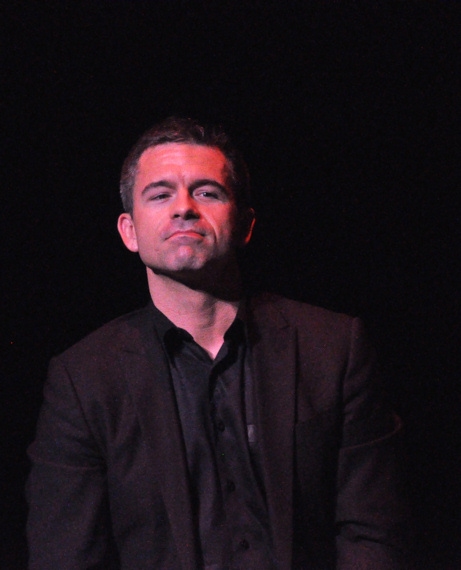 John Fischer (Musical Director)

Marianne Tatum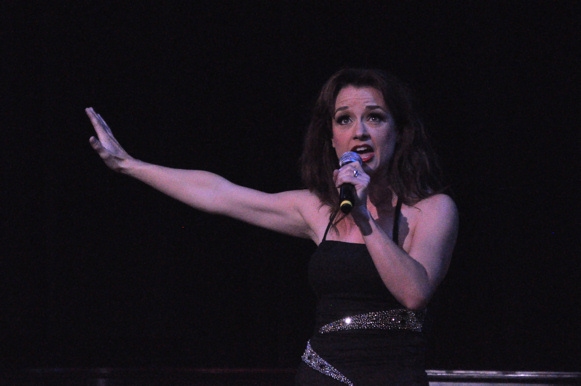 Sarah Uriarte Berry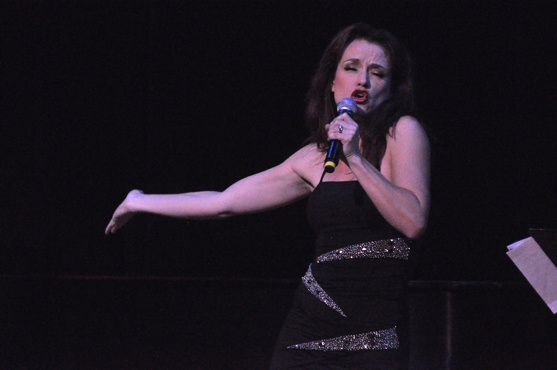 Sarah Uriarte Berry

Daisy Eagan

Daisy Eagan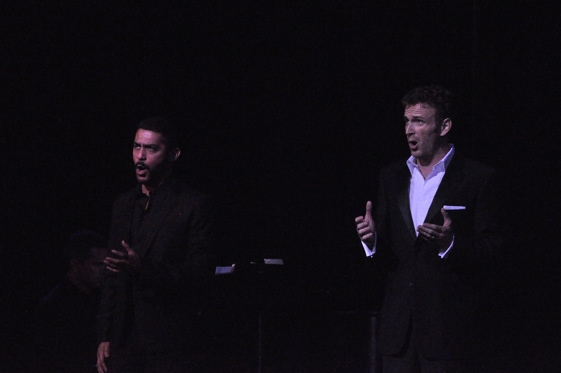 Jesus Garcia and Ben Davis

Jesus Garcia and Ben Davis

Andrea Frierson

Alexander Gemignani

Alexander Gemignani

Lorraine Serabian

Yvonne Constant, Lorraine Serabian, Marilyn Michaels, Marianne Tatum, Daisy Eagan, Sarah Uriarte Berry and Andrea Frierson

Scott Coulter joins Yvonne Constant, Lorraine Serabian, Marilyn Michaels, Marianne Tatum, Daisy Eagan, Sarah Uriarte Berry and Andrea Frierson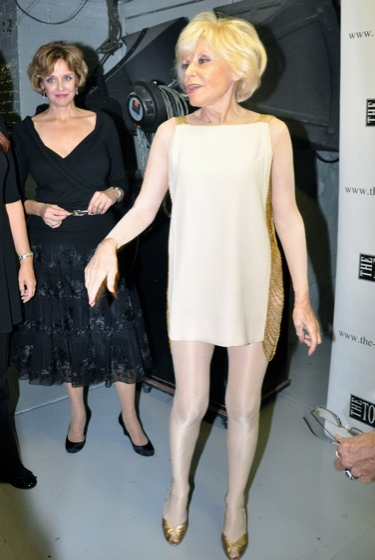 Marianne Tatum and Yvonne Constant

Brian M. Naepka, Hal Shane, Tripp Hanson, Bob Stillman, Ben Davis and Jesus Garcia

Scott Coulter joins Brian M. Naepka, Hal Shane, Tripp Hanson, Bob Stillman, Ben Davis and Jesus Garcia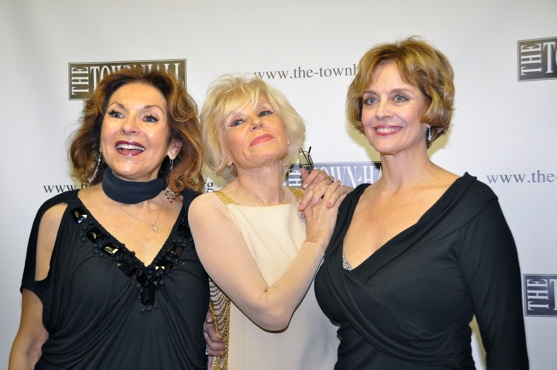 Lorraine Serabian, Yvonne Constant and Marianne Tatum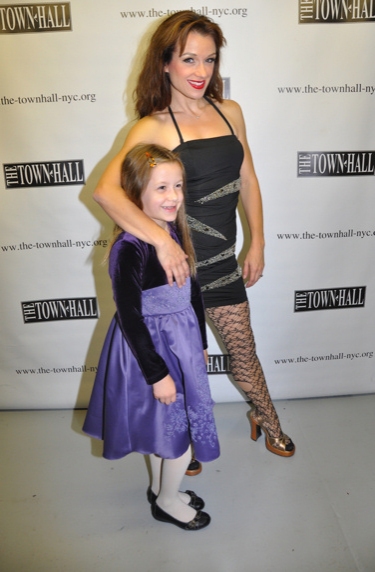 Sarah Uriarte Berry and her daughter Madeleine Grace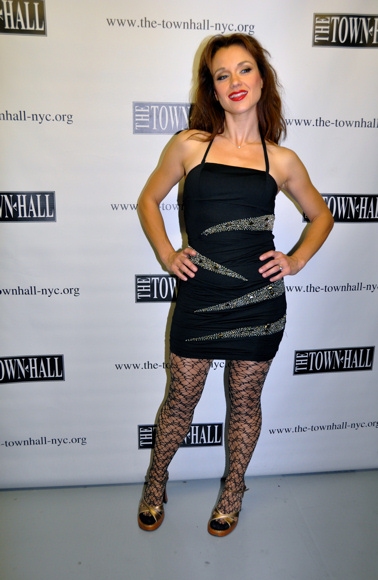 Sarah Uriarte Berry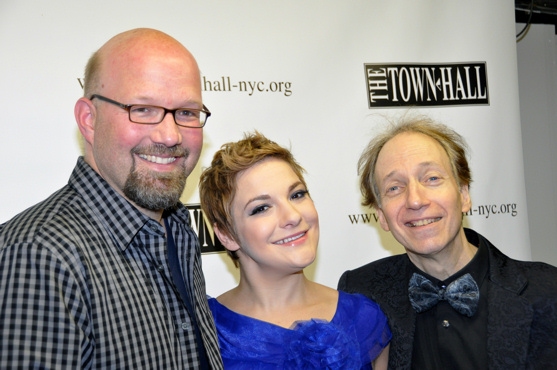 Scott Coulter (Director), Daisy Eagan and Scott Siegel (Creator, Writer and Host)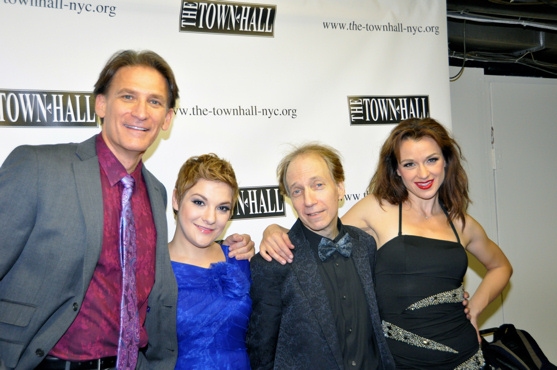 Bob Stillman, Daisy Eagan, Scott Siegel and Sarah Uriarte Berry

Daisy Eagan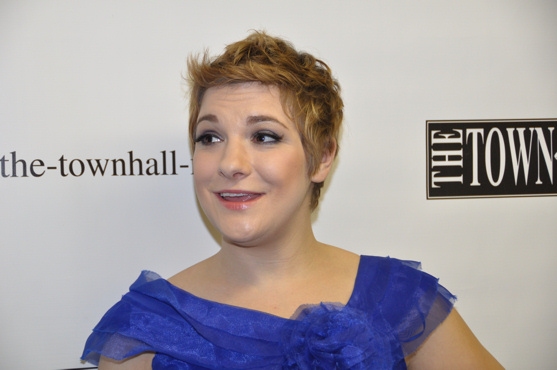 Daisy Eagan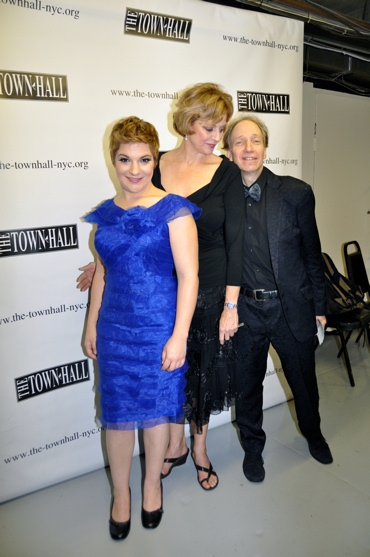 Daisy Eagan, Marianne Tatum and Scott Siegel