Click Here for More Articles on SPIDER-MAN
Photos: THE 'OTHER' SPIDER-MAN Musical, THE SPIDEY PROJECT, in Rehearsal!
Veteran humorist and playwright, Justin Moran, launched "Spiderman Smackdown", a guerilla theatre project to write, rehearse, and perform a fully realized musical based on the character Spiderman in under 30 days with a budget of $0. Set to open one day before the $65 Million Broadway musical "Spiderman: Turn Off the Dark" on March 14 (assuming it's not delayed again), Moran's musical will be the first Spiderman Musical to officially open in New York City. Last night. BroadwayWorld was invited inside the rehearsal room for a first look at this new Spidey Project in development and brings you photo coverage below!
Moran has launched a blog (thespideyproject.blogspot.com) and YouTube page to promote the project and to enlist a troupe of volunteer writers, designers and actors. "How important is $65 Million in making good theatre?" jokes Moran. "We're going to develop a story, write a complete musical score and script, design sets and costumes, cast, rehearse, advertise and ultimately mount the production on March 14th, 2011 at the The People's Improv Theatre in NYC."
Moran is collaborating with writer Jon Roufaeal on the story and book, based on the origin story from "the Amazing Spiderman" comic books, and has brought on composers Adam Podd (Pope the Musical, ImgineOcean) and Doug Katsaros (Broadway's Aida; Grammy nominated Footloose; TV's The Tick) to write and arrange the score. "The outpouring of volunteers in these first 4 days has been overwhelming," says Moran, "and I am extremely confident in the level of talent that is going into creating this completely original Spiderman Musical."
Justin Moran is no stranger to new thinking in creative theatre production. He is a resident writer and performer with two improv comedy groups at The Magnet Theatre in NYC, and his original musical, "Pope! The Musical" (Fringe Festival NYC 2010 Winner: Outstanding Music and Lyrics) which he wrote the book and lyrics for played off-Broadway at the Lucille Lortell Theatre in 2010. The Spidey Project will open at the People's Improv Theater (the PIT, 123 East 24th St), March 14th, 2011.
To find out more on the project or volunteer your creativity, visit http://thespideyproject.blogspot.com.
Photo Credit: Kevin Thomas Garcia


Justin Moran

Justin Moran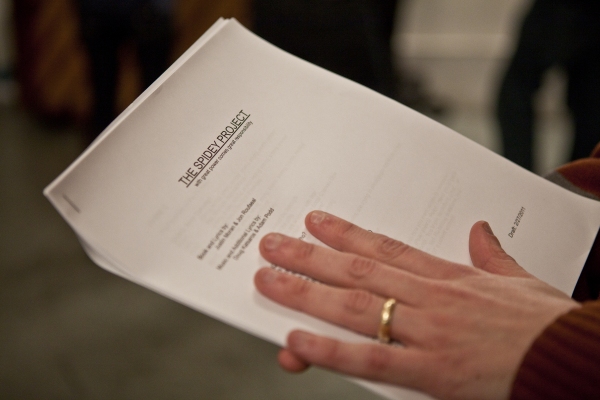 Top Secret Script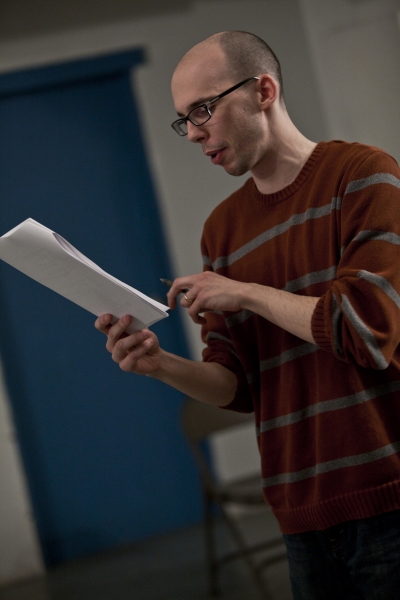 Justin Moran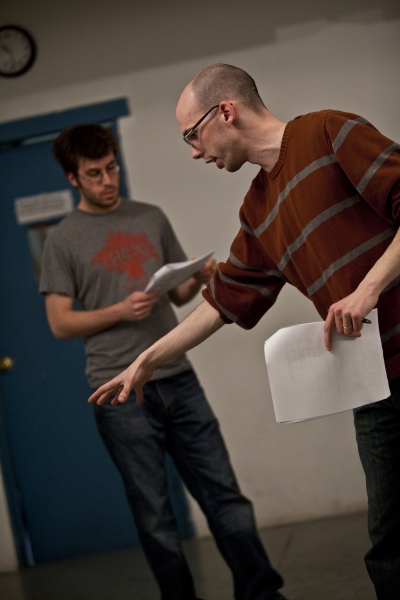 Justin Moran

Erin Coulter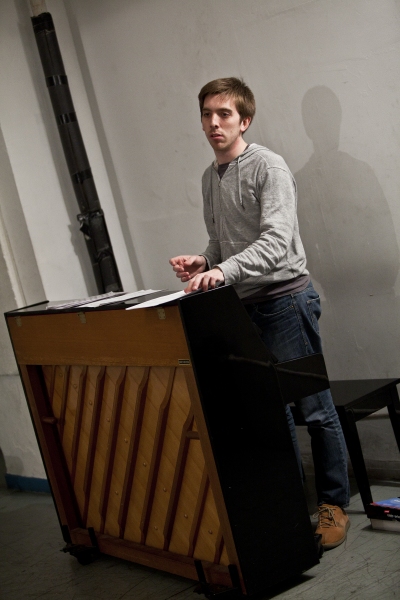 Adam Podd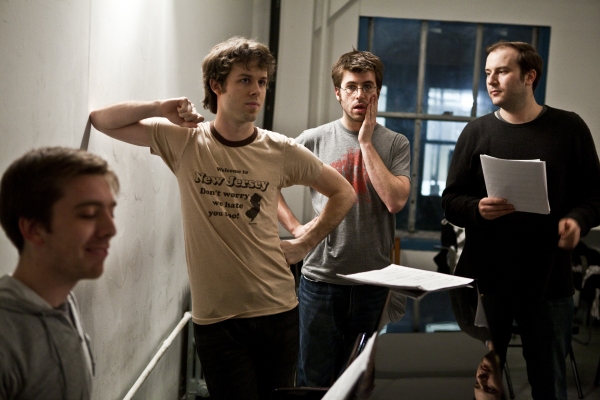 Adam Poss, Travis Nilan, Ryan Nelson and Michael Lutton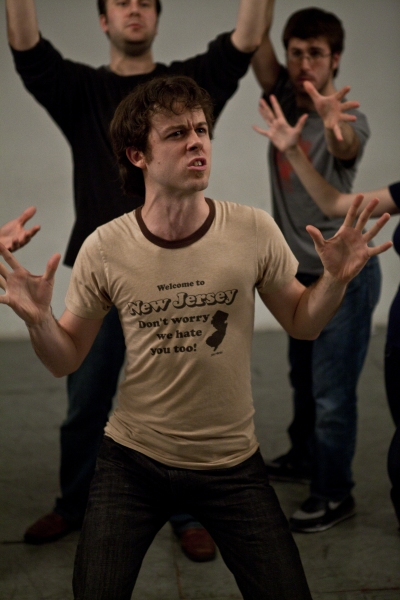 Travis Nilan

John Roufaeal, Michael Lutton, Travis Nilan, Robin Rothman, Ryan Nelson and Liz Bachman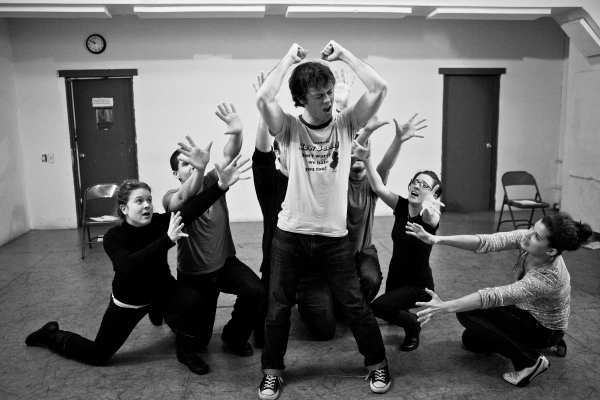 Cast of The Spiderman Project