Photo Coverage: Stars Honor Douglas J. Cohen with Fred Ebb Foundation Award
The Fred Ebb Foundation (Mitchell Bernard, Trustee) in association with the Roundabout Theatre Company (Todd Haimes, Artistic Director) presented the sixth annual Fred Ebb Award for aspiring musical theatre songwriters to Douglas J. Cohen on November 29. The award, named in honor of the late award-winning lyricist Fred Ebb, was presented by David Thompson (The Scottsboro Boys). BroadwayWorld was on hand for the event and brings you photo coverage below.
On hand to celebrate were
Rob Ashford
,
Brent Barrett
,
Heidi Blickenstaff
,
Harry Bouvy
,
Colman Domingo
,
Debbie Gravitte
,
Michael McCormick
,
Debra Monk
,
Noah Racey
,
Emily Skinner
,
Billy Stritch
,
Tom Viola
and more.The
Fred Ebb
Award recognizes excellence in musical theatre songwriting, by a lyricist, composer, or songwriting team that has not yet achieved significant commercial success. The award is meant to encourage and support aspiring songwriters to create new works for the musical theatre. The prize includes a $50,000 award. The
Fred Ebb
Foundation is funded by royalties from Mr. Ebb's vast catalogue of work. Past winners include
John Bucchino
(2005),
Steve Lutvak
and
Robert L. Freedman
(2006),
Peter Mills
(2007),
Adam Gwon
(2008), and
Marcy Heisler
and
Zina Goldrich
(2009). The selection panel is comprised of: Foundation Trustee Mitchell S. Bernard; lyricist, writer and composer
Sheldon Harnick
; Music Director
David Loud
; Actress
Rebecca Luker
; actor, lyricist and composer
Lin-Manuel Miranda
; Playwright/producer
Tim Pinckney
; Theatre producer
Arthur Whitelaw
.
Photo Credit: Genevieve Rafter Keddy


Fred Ebb Foundation Award

Douglas J. Cohen

Douglas J. Cohen and Cathy Kiliper

Douglas J. Cohen and his son Jeremy Cohen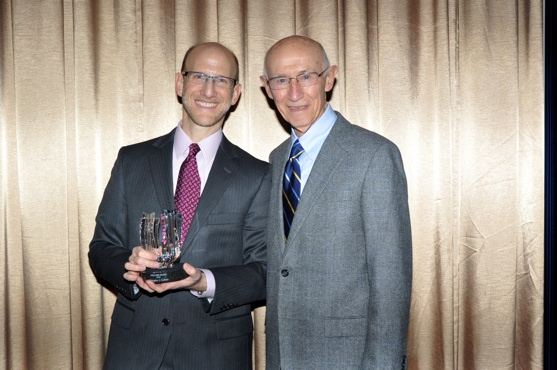 Douglas J. Cohen and his father Hirsch Cohen

Douglas J. Cohen, Cathy Kiliper and Jeremy Cohen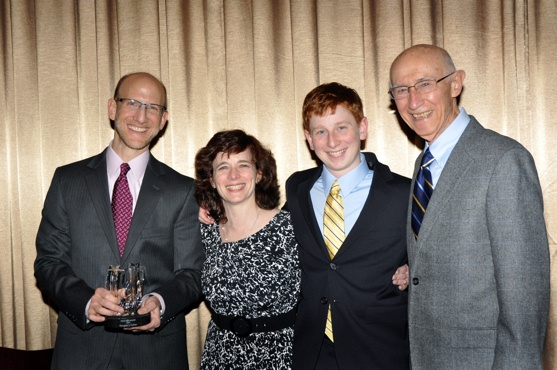 Douglas J. Cohen, Cathy Kiliper, Jeremy Cohen and Hirsch Cohen

Billy Stritch

Billy Stritch

Debbie Gravitte and Douglas J. Cohen

Andy Sandberg and Douglas J. Cohen

Douglas J. Cohen and Kurt Peterson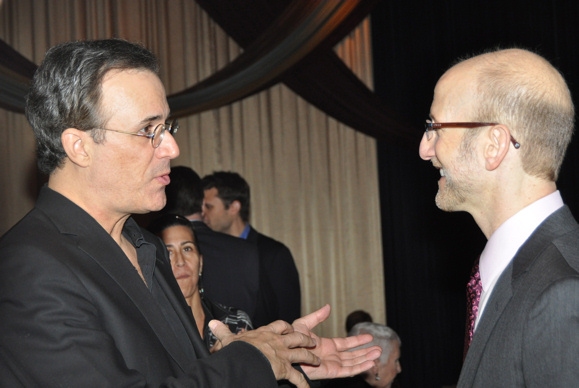 John Bucchino and Douglas J. Cohen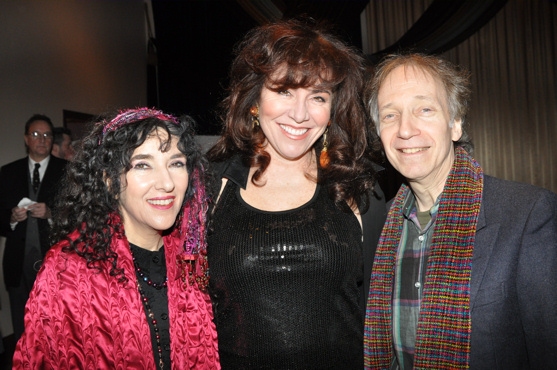 Barbara Siegel, Debbie Gravitte and Scott Siegel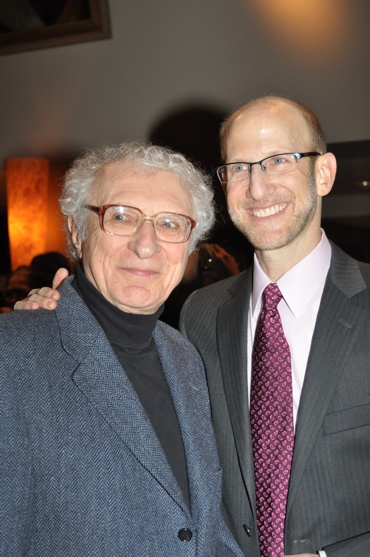 Sheldon Harnick and Douglas J. Cohen

Douglas Carter Beane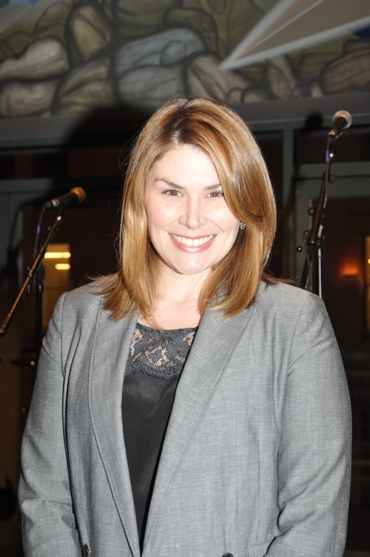 Heidi Blickenstaff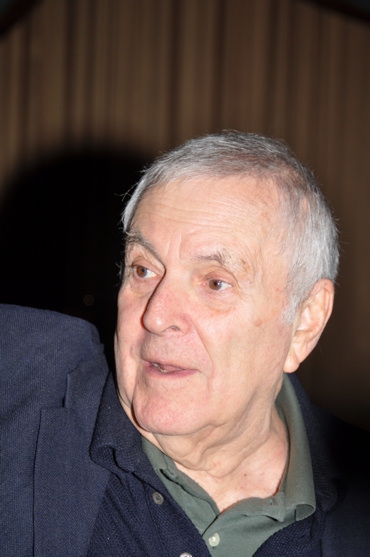 John Kander

Douglas J. Cohen and John Kander

Dan Whittman, Larry Cook and Tom Viola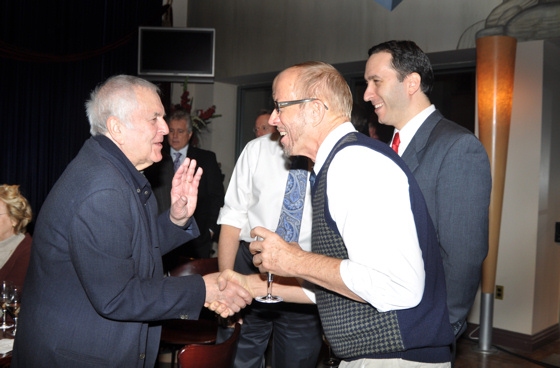 John Kander, Larry Cook and Dan Whittman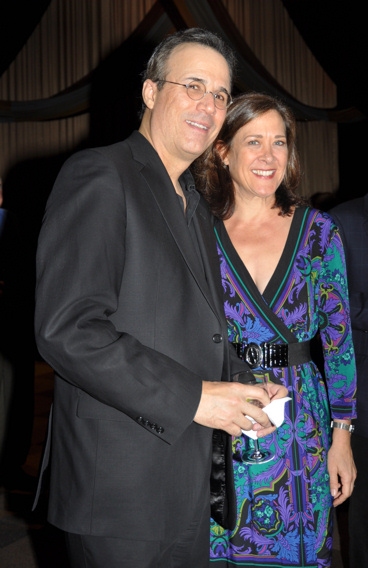 John Bucchino and Karen Ziemba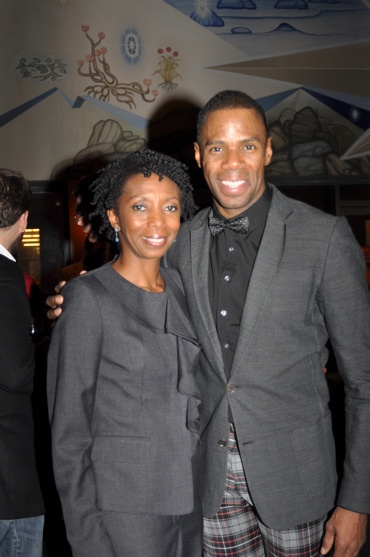 Sharon Washington and Colman Domingo

John Kander and Colman Domingo

Mitchell Bernard

David Thompson

David Thompson and Douglas J. Cohen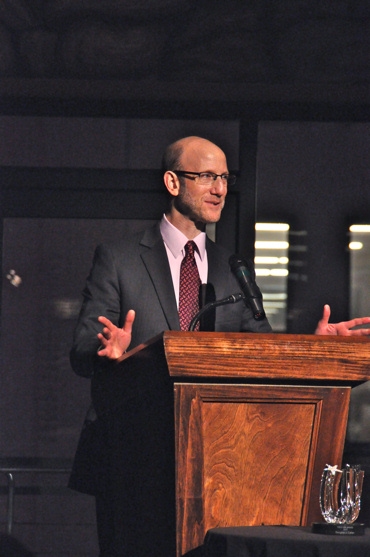 Douglas J. Cohen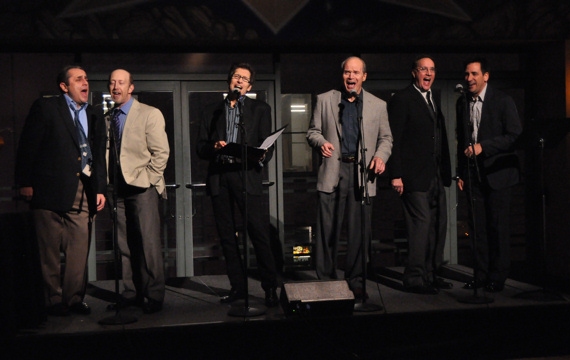 Michael McCormick, Steve Routman, Herndon Lackey, William Parry, James Judy and Jordan Leeds

Heidi Blickenstaff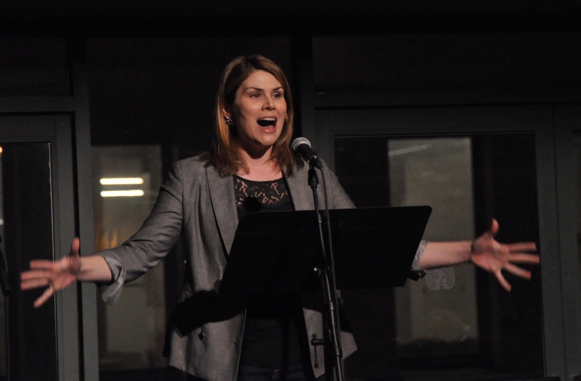 Heidi Blickenstaff

Debbie Gravitte

Debbie Gravitte

Cheryl Stern, Bradley Dean, Adam Heller and Karen Ziemba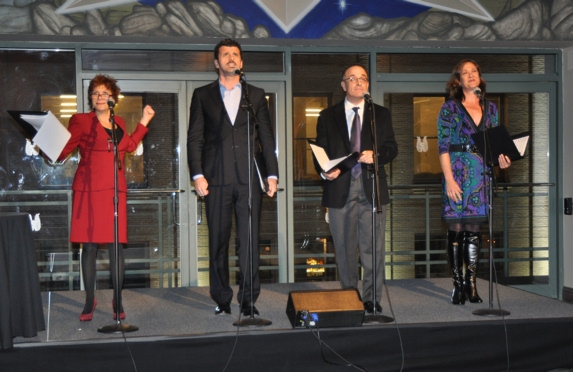 Cheryl Stern, Bradley Dean, Adam Heller and Karen Ziemba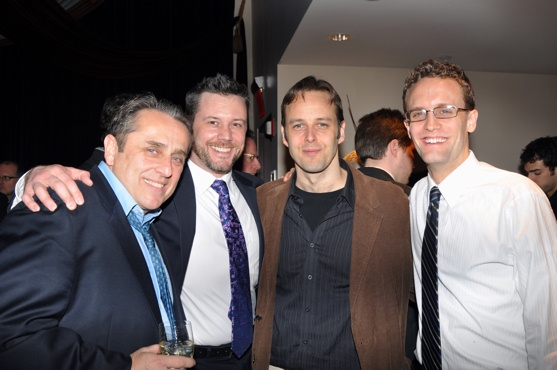 Michael McCormick, Richard Roland, Noah Racey and Danny Gardner

Related Articles