Click Here for More Articles on VIVA FOREVER
Photo Coverage: The Spice Girls Musical VIVA FOREVER - The Launch!
Judy Craymer, producer of the global smash-hit musical phenomenon MAMMA MIA! has announced that the new musical, VIVA FOREVER! will open at the PICCADILLY THEATRE in London's West End in perfect time for Christmas. VIVA FOREVER! will preview from Tuesday 27 November and officially open on Tuesday 11 December 2012. All of the pop group's original stars were on hand today to celebrate the new musical's launch, and you can check out photos from the event below!
With songs from the incredible Spice Girls, Judy Craymer has assembled a creative team that includes script writer Jennifer Saunders (Absolutely Fabulous, French & Saunders) and director PAUL GARRINGTON to bring the fresh, original story of VIVA FOREVER! to the stage.
VIVA FOREVER! tells the story of a beautiful, talented girl and her best friends who get swept up in the obsession of today's TV celebrity culture. As she follows her dream, the musical charts her journey into the world of overnight fame and its impact on her relationships with her mother and the friends she thought she'd have forever. From London to Spain and back again, as they confront the bitter reality of fame and as the world judges her, she and her mother learn to empower themselves and be who they really want to be. "
Jennifer Saunders
is a comedy goddess and a brilliant collaborator... " says
Judy Craymer
, "...I feel incredibly fortunate that she agreed to write this story, her first West End musical. With her razor-sharp, witty insight she completely captures relationships, she gets the theatricality and comedy of the TV talent show and chaos that ensues for family and friends. She understands the anxieties in women, the fear of judgment and trepidation that one day, they get to a certain age and become invisible. Her story embraces all generations."This is a contemporary comedy musical about family, friendship and trying to stay true to yourself in a world where everyone craves instant fame and will grab it at any price...a world where fortunes change on the click of an iPhone or the whim of a TV talent show host.
Blending the irresistible girl-power of the Spice Girls phenomenal songs with the comic genius of Jennifer Saunders' writing, VIVA FOREVER! is a story of our time, an exhilarating and heart-warmingly, funny tale of friendship in the face of fame and fortune.
VIVA FOREVER! is a musical where we already know and love the songs, because the Spice Girls have had nine Number One singles and sold over 75 million albums worldwide.
"I'm so thrilled the Spice Girls themselves have shown me so much encouragement and support" adds Judy Craymer, "...this is not a tribute show but the positivity, energy, humour, excitement and friendships that encapsulated the Spice Girls and their songs have inspired the whole creative team, and infuse VIVA FOREVER!"
Director PAUL GARRINGTON has worked with the RSC in Stratford and the West End and has worked extensively in theatre in Paris and Hamburg. He has staged numerous productions of MAMMA MIA! all over the world, most recently in China, and worked on Andrew Lloyd Webber's Whistle Down the Wind, The Pet Shop Boys' Closer to Heaven, Dirty Dancing and Picasso's Women. Music orchestrator and arranger Martin Koch is currently performing the role of music supervisor for all four of the London 2012 Olympic and Paralympic opening and closing ceremonies. His additional theatre credits include some of the biggest musicals of all time such as MAMMA MIA! and Billy Elliot.
VIVA FOREVER!'s choreographer is Lynne Page whose credits span both theatre and music and includes The Cherry Orchard for The National Theatre, My Fair Lady (Paris) and La Cage aux Folles (Menier Chocolate Factory, West End and Broadway) and has choreographed music shows and videos for Kanye West, Pet Shop Boys, Duffy and Ellie Goulding. The award-winning sound and lighting designers who created MAMMA MIA!'s spectacular atmosphere, Bobby Aitken (Sound) and Howard Harrison (Lighting) are reunited, while designer Peter McKintosh has over twenty productions in the West End to his name including Crazy For You, Death and the Maiden, Butley and the long running The 39 Steps for which he received two Tony nominations on Broadway and a recent Olivier Award for Crazy for You.
"The Piccadilly Theatre is the perfect venue for a show as exciting as VIVA FOREVER! and I'm delighted we've secured it." commented Judy Craymer. "It's synonymous with fabulous musicals and located in the very heart of London."
VIVA FOREVER! is produced by Judy Craymer in association with the Spice Girls, Simon Fuller and Universal Music.
For further information please visit http://www.vivaforeverthemusical.com/
Photos by Richard Young/Rex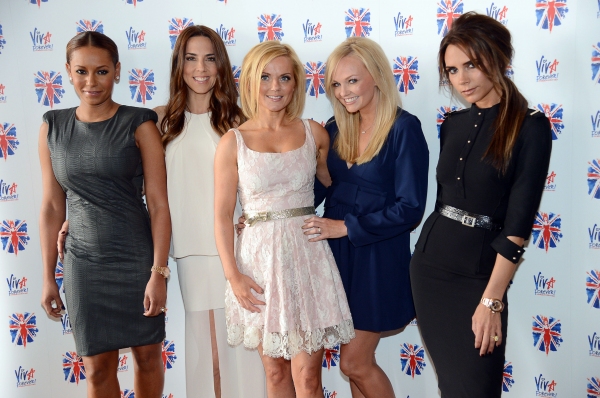 The Spice Girls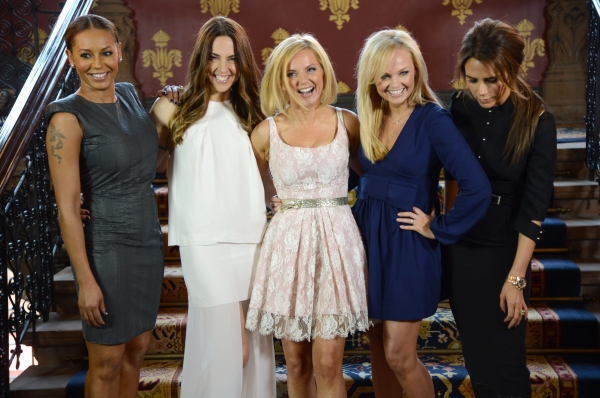 The Spice Girls!

Jennifer Saunders and Judy Craymer

The Spice Girls - Melanie Brown, Melanie Chisholm, Geri Halliwell, Emma Bunton and Victoria Beckham with Jennifer Saunders and Judy Craymer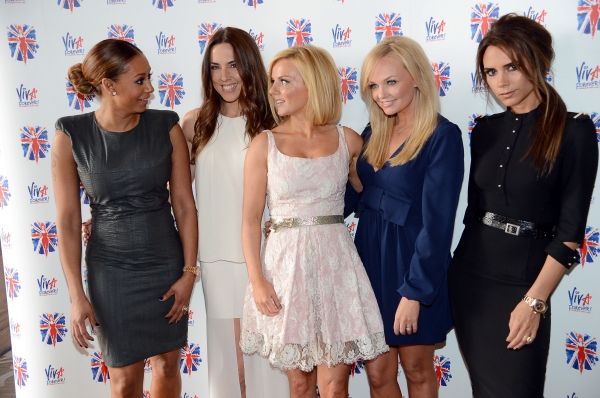 The Spice Girls - Melanie Brown, Melanie Chisholm, Geri Halliwell, Emma Bunton and Victoria Beckham
Melanie Brown
,
Melanie C
hisholm,
Geri Halliwell

Related Articles
From This Author BWW