Photo Coverage: STRO! A Gala Celebration - Part One
The Tony Award-winning stars Matthew Broderick and Nathan Lane were joined by a host of special guests when they served as Masters of Ceremonies for the Vineyard Theatre Gala honoring the five-time Tony Award-winning director and choreographer Susan Stroman at the company's annual benefit last night, February 28 at 6:00pm at the Hudson Theatre at the Millennium Broadway Hotel. BroadwayWorld was on hand for the evening!
On hand to honor Ms. Stroman were a bevy of performers with whom she has worked through the years, including Nathan Lane, Matthew Broderick, Roger Bart, James Gray and Gary Beach, all of whom starred in THE PRODUCERS; Joshua Henry and the cast of THE SCOTTSBORO BOYS; Boyd Gaines and Leigh Zimmerman from CONTACT; Rebecca Luker from THE MUSIC MAN and SHOW BOAT; Karen Ziemba from CRAZY FOR YOU; Debra Monk from STEEL PIER; Veanne Cox from FLORA, THE RED MENACE; Colman Domingo from THE SCOTTSBORO BOYS; Craig Bierko from THE MUSIC MAN; andFred Applegate from HAPPINESS, among others.
Also there to honor Susan Stroman was John Kander, whose musical THE SCOTTSBORO BOYS, written with the late Fred Ebb, debuted last year at The Vineyard - where it received the Lucille Lortel Award for Outstanding Musical and Ms. Stroman received one for Outstanding Choreography - prior to its transfer this fall to the Lyceum Theatre on Broadway. Ms. Stroman previously choreographed The Vineyard's revival of Kander and Ebb's musical FLORA, THE RED MENACE, which was her first collaboration with Kander, Ebb and book writer David Thompson.
The Gala featured performances from THE SCOTTSBORO BOYS, THE PRODUCERS, CONTACT, CRAZY FOR YOU, the revival of FLORA, THE RED MENACE and more.
In addition to THE PRODUCERS, Ms. Stroman also received Tony Awards as choreographer for CRAZY FOR YOU, SHOWBOAT and CONTACT. Her other Broadway credits include OKLAHOMA!, YOUNG FRANKENSTEIN, THE MUSIC MAN and STEEL PIER. She directed HAPPINESS at Lincoln Center Theater. Along with the Tony Awards, her work has been honored with Olivier, Drama Desk, Outer Critics, Lucille Lortel, George Abbott and Astaire Awards.
Photo Credit: Walter McBride / Retna Ltd.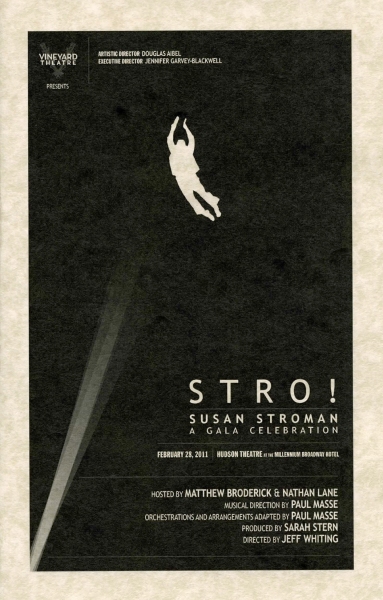 Program for STRO! The Vineyard Theatre Annual Spring Gala honors Susan Stroman at the Hudson Theatre in New York City

Program for STRO! The Vineyard Theatre Annual Spring Gala honors Susan Stroman at the Hudson Theatre in New York City

Program for STRO! The Vineyard Theatre Annual Spring Gala honors Susan Stroman at the Hudson Theatre in New York City

The Producers performing in STRO! The Vineyard Theatre Annual Spring Gala honors Susan Stroman at the Hudson Theatre in New York City

The Producers performing in STRO! The Vineyard Theatre Annual Spring Gala honors Susan Stroman at the Hudson Theatre in New York City

Matthew Broderick & Nathan Lane performing in STRO! The Vineyard Theatre Annual Spring Gala honors Susan Stroman at the Hudson Theatre in New York City

Matthew Broderick & Nathan Lane performing in STRO! The Vineyard Theatre Annual Spring Gala honors Susan Stroman at the Hudson Theatre in New York City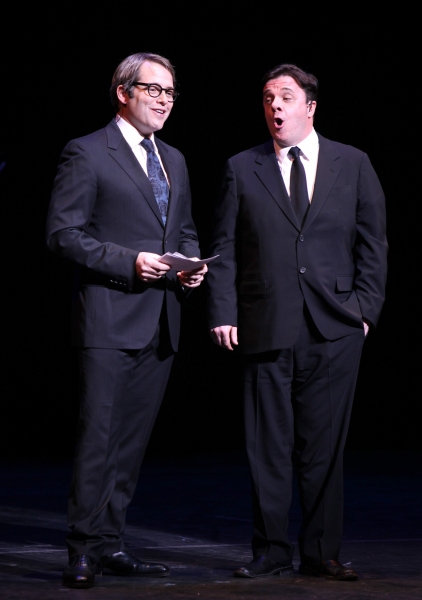 Matthew Broderick & Nathan Lane performing in STRO! The Vineyard Theatre Annual Spring Gala honors Susan Stroman at the Hudson Theatre in New York City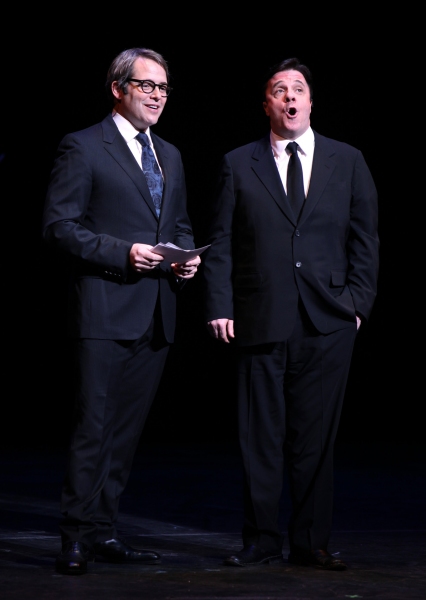 Matthew Broderick & Nathan Lane performing in STRO! The Vineyard Theatre Annual Spring Gala honors Susan Stroman at the Hudson Theatre in New York City

Matthew Broderick & Nathan Lane performing in STRO! The Vineyard Theatre Annual Spring Gala honors Susan Stroman at the Hudson Theatre in New York City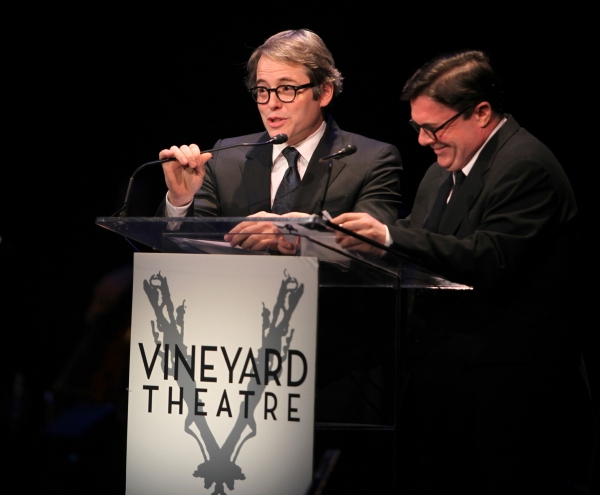 Matthew Broderick & Nathan Lane performing in STRO! The Vineyard Theatre Annual Spring Gala honors Susan Stroman at the Hudson Theatre in New York City

Matthew Broderick & Nathan Lane performing in STRO! The Vineyard Theatre Annual Spring Gala honors Susan Stroman at the Hudson Theatre in New York City

Nathan Lane performing in STRO! The Vineyard Theatre Annual Spring Gala honors Susan Stroman at the Hudson Theatre in New York City

Veanne Cox (Flora, The Red Menace) performing in STRO! The Vineyard Theatre Annual Spring Gala honors Susan Stroman at the Hudson Theatre in New York City

Veanne Cox (Flora, The Red Menace) performing in STRO! The Vineyard Theatre Annual Spring Gala honors Susan Stroman at the Hudson Theatre in New York City

Veanne Cox (Flora, The Red Menace) performing in STRO! The Vineyard Theatre Annual Spring Gala honors Susan Stroman at the Hudson Theatre in New York City

Veanne Cox (Flora, The Red Menace) performing in STRO! The Vineyard Theatre Annual Spring Gala honors Susan Stroman at the Hudson Theatre in New York City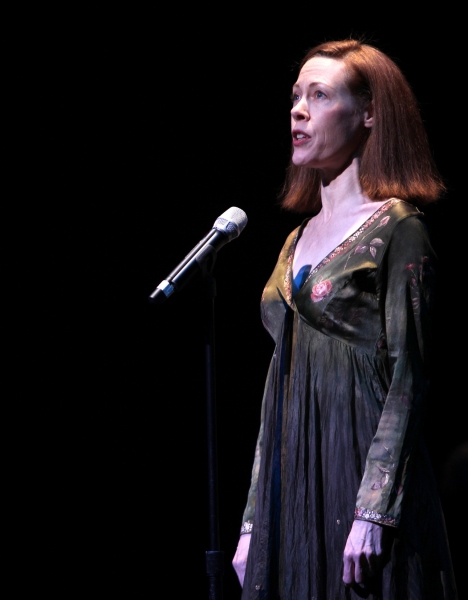 Veanne Cox (Flora, The Red Menace) performing in STRO! The Vineyard Theatre Annual Spring Gala honors Susan Stroman at the Hudson Theatre in New York City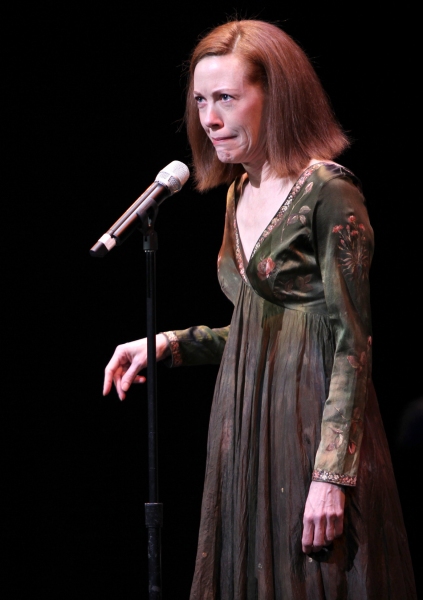 Veanne Cox (Flora, The Red Menace) performing in STRO! The Vineyard Theatre Annual Spring Gala honors Susan Stroman at the Hudson Theatre in New York City

Debra Monk (Steel Pier) performing in STRO! The Vineyard Theatre Annual Spring Gala honors Susan Stroman at the Hudson Theatre in New York City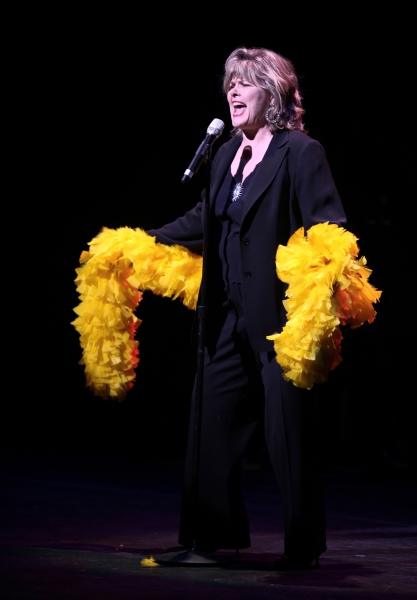 Debra Monk (Steel Pier) performing in STRO! The Vineyard Theatre Annual Spring Gala honors Susan Stroman at the Hudson Theatre in New York City

Debra Monk (Steel Pier) performing in STRO! The Vineyard Theatre Annual Spring Gala honors Susan Stroman at the Hudson Theatre in New York City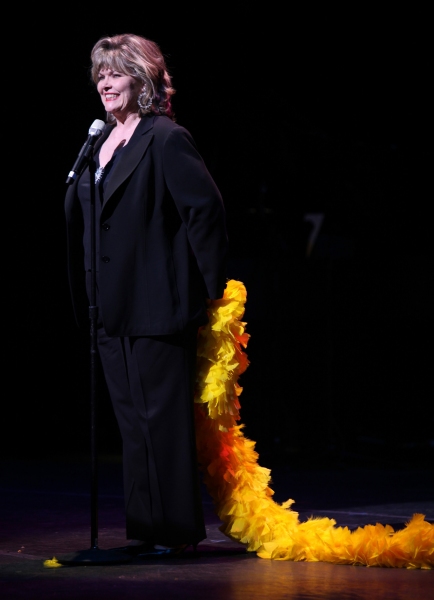 Debra Monk (Steel Pier) performing in STRO! The Vineyard Theatre Annual Spring Gala honors Susan Stroman at the Hudson Theatre in New York City

Debra Monk (Steel Pier) performing in STRO! The Vineyard Theatre Annual Spring Gala honors Susan Stroman at the Hudson Theatre in New York City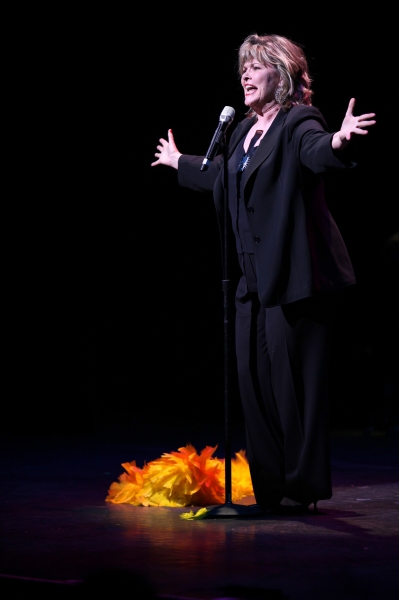 Debra Monk (Steel Pier) performing in STRO! The Vineyard Theatre Annual Spring Gala honors Susan Stroman at the Hudson Theatre in New York City

Debra Monk (Steel Pier) performing in STRO! The Vineyard Theatre Annual Spring Gala honors Susan Stroman at the Hudson Theatre in New York City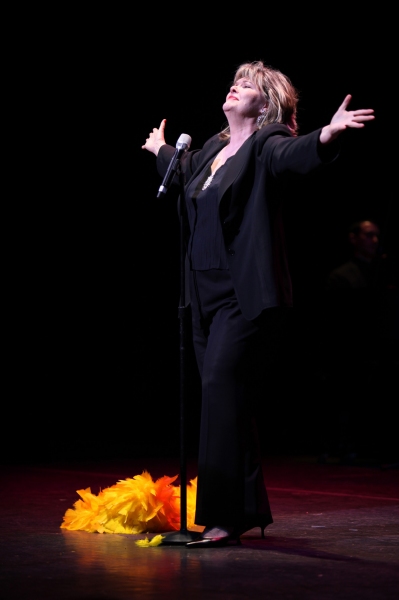 Debra Monk (Steel Pier) performing in STRO! The Vineyard Theatre Annual Spring Gala honors Susan Stroman at the Hudson Theatre in New York City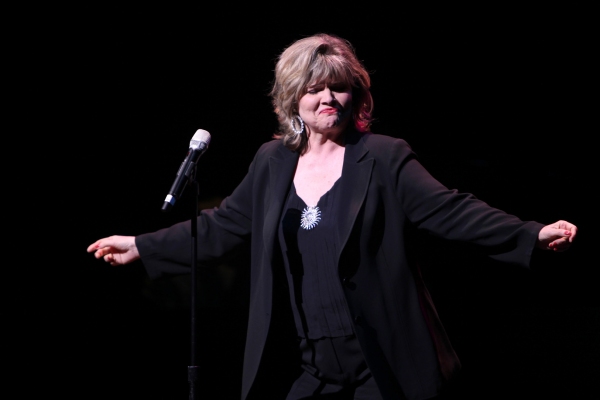 Debra Monk (Steel Pier) performing in STRO! The Vineyard Theatre Annual Spring Gala honors Susan Stroman at the Hudson Theatre in New York City

Scott Ellis performing in STRO! The Vineyard Theatre Annual Spring Gala honors Susan Stroman at the Hudson Theatre in New York City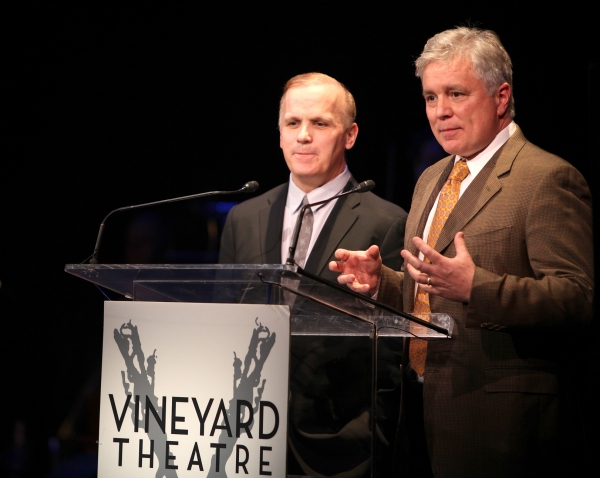 Scott Ellis & David Thompson performing in STRO! The Vineyard Theatre Annual Spring Gala honors Susan Stroman at the Hudson Theatre in New York City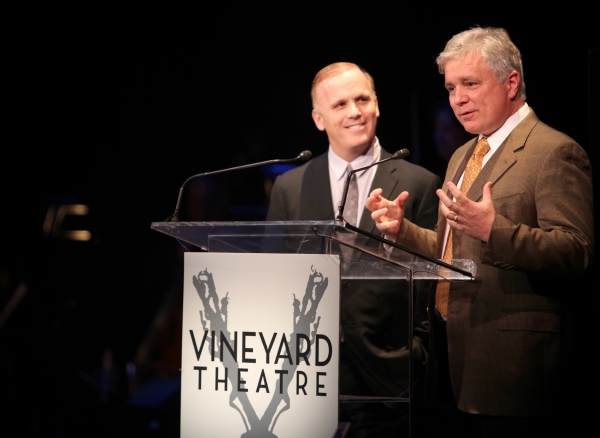 Scott Ellis & David Thompson performing in STRO! The Vineyard Theatre Annual Spring Gala honors Susan Stroman at the Hudson Theatre in New York City

Fred Applegate performing in STRO! The Vineyard Theatre Annual Spring Gala honors Susan Stroman at the Hudson Theatre in New York City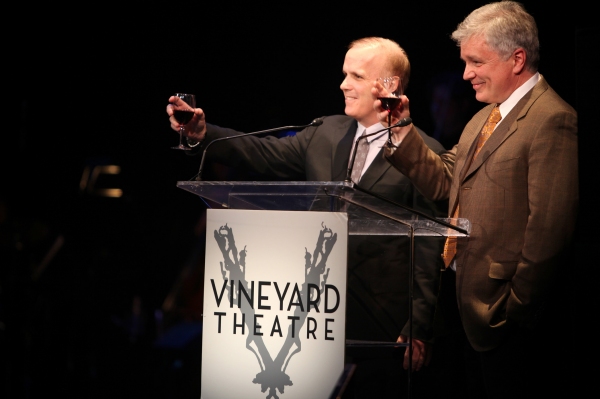 Scott Ellis & David Thompson performing in STRO! The Vineyard Theatre Annual Spring Gala honors Susan Stroman at the Hudson Theatre in New York City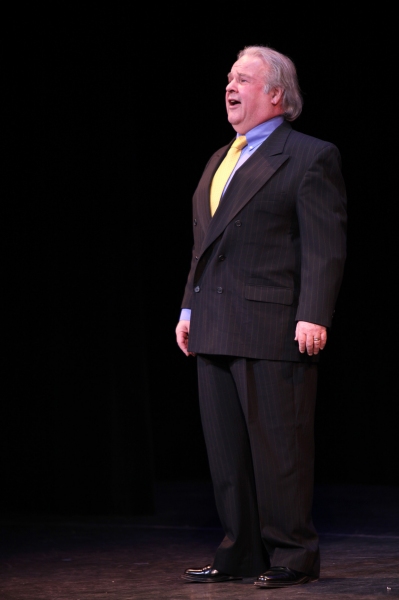 Fred Applegate (Happiness) performing in STRO! The Vineyard Theatre Annual Spring Gala honors Susan Stroman at the Hudson Theatre in New York City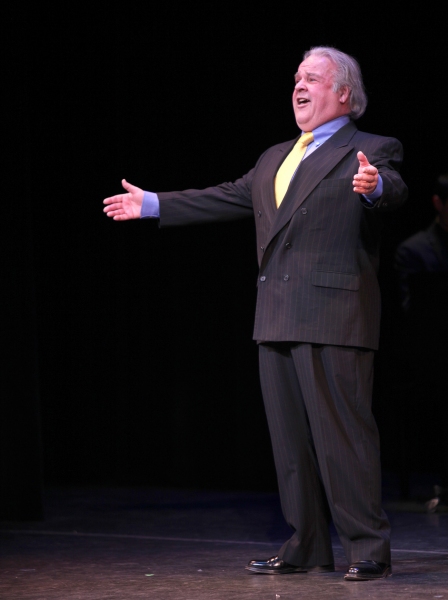 Fred Applegate (Happiness) performing in STRO! The Vineyard Theatre Annual Spring Gala honors Susan Stroman at the Hudson Theatre in New York City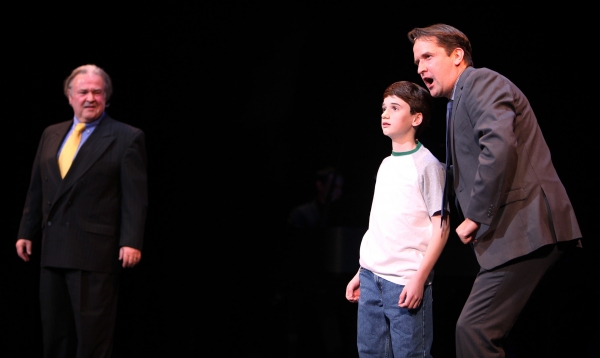 Fred Applegate, Christopher Flaim & James Moye (Happiness) performing in STRO! The Vineyard Theatre Annual Spring Gala honors Susan Stroman at the Hudson Theatre in New York City

Christopher Flaim & James Moye (Happiness) performing in STRO! The Vineyard Theatre Annual Spring Gala honors Susan Stroman at the Hudson Theatre in New York City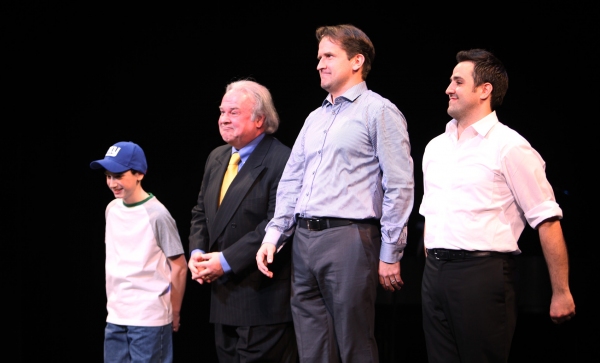 Christopher Flaim, Fred Applegate, James Moye & Eric Santagata (Happiness) performing in STRO! The Vineyard Theatre Annual Spring Gala honors Susan Stroman at the Hudson Theatre in New York City

Scott Frankel performing in STRO! The Vineyard Theatre Annual Spring Gala honors Susan Stroman at the Hudson Theatre in New York City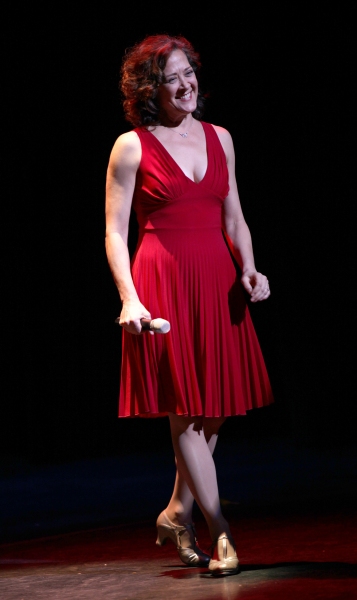 Karen Ziemba (Crazy For You) performing in STRO! The Vineyard Theatre Annual Spring Gala honors Susan Stroman at the Hudson Theatre in New York City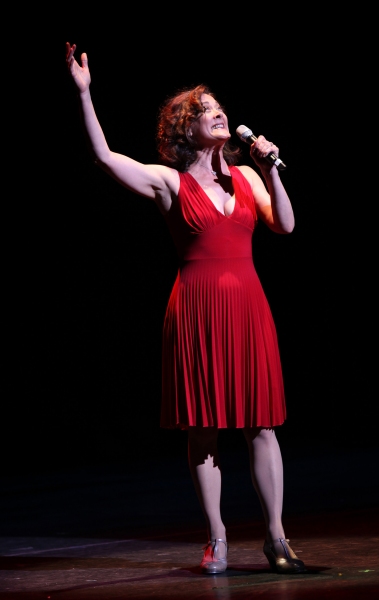 Karen Ziemba (Crazy For You) performing in STRO! The Vineyard Theatre Annual Spring Gala honors Susan Stroman at the Hudson Theatre in New York City

Karen Ziemba (Crazy For You) performing in STRO! The Vineyard Theatre Annual Spring Gala honors Susan Stroman at the Hudson Theatre in New York City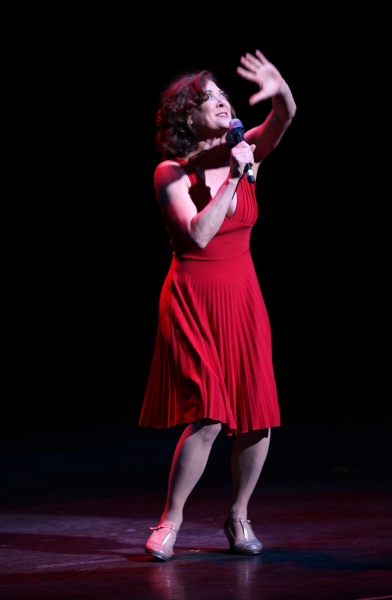 Karen Ziemba (Crazy For You) performing in STRO! The Vineyard Theatre Annual Spring Gala honors Susan Stroman at the Hudson Theatre in New York City

Karen Ziemba (Crazy For You) performing in STRO! The Vineyard Theatre Annual Spring Gala honors Susan Stroman at the Hudson Theatre in New York City

Karen Ziemba (Crazy For You) performing in STRO! The Vineyard Theatre Annual Spring Gala honors Susan Stroman at the Hudson Theatre in New York City

Karen Ziemba (Crazy For You) performing in STRO! The Vineyard Theatre Annual Spring Gala honors Susan Stroman at the Hudson Theatre in New York City

Karen Ziemba (Crazy For You) performing in STRO! The Vineyard Theatre Annual Spring Gala honors Susan Stroman at the Hudson Theatre in New York City

Karen Ziemba (Crazy For You) performing in STRO! The Vineyard Theatre Annual Spring Gala honors Susan Stroman at the Hudson Theatre in New York City

Karen Ziemba (Crazy For You) performing in STRO! The Vineyard Theatre Annual Spring Gala honors Susan Stroman at the Hudson Theatre in New York City

Karen Ziemba (Crazy For You) performing in STRO! The Vineyard Theatre Annual Spring Gala honors Susan Stroman at the Hudson Theatre in New York City

Karen Ziemba (Crazy For You) performing in STRO! The Vineyard Theatre Annual Spring Gala honors Susan Stroman at the Hudson Theatre in New York City

Coleman Domingo & Christian Dante White performing in STRO! The Vineyard Theatre Annual Spring Gala honors Susan Stroman at the Hudson Theatre in New York City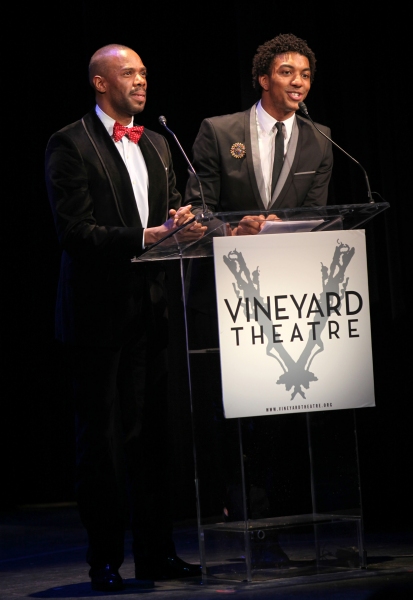 Coleman Domingo & Christian Dante White performing in STRO! The Vineyard Theatre Annual Spring Gala honors Susan Stroman at the Hudson Theatre in New York City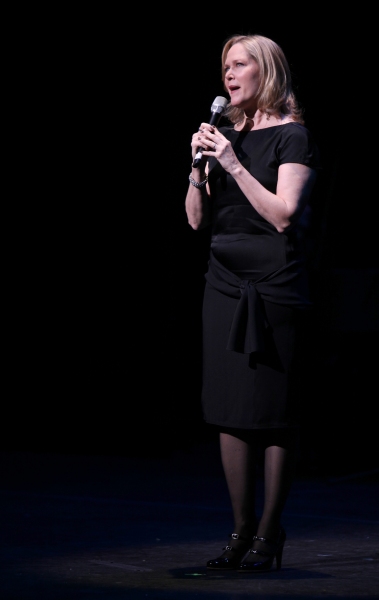 Rebecca Lucker performing in STRO! The Vineyard Theatre Annual Spring Gala honors Susan Stroman at the Hudson Theatre in New York City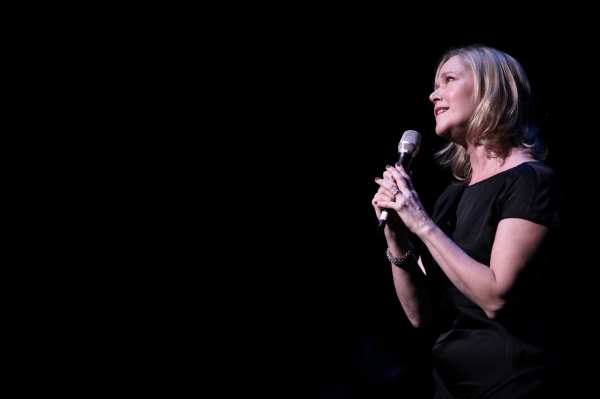 Rebecca Luker performing in STRO! The Vineyard Theatre Annual Spring Gala honors Susan Stroman at the Hudson Theatre in New York City

Rebecca Luker performing in STRO! The Vineyard Theatre Annual Spring Gala honors Susan Stroman at the Hudson Theatre in New York City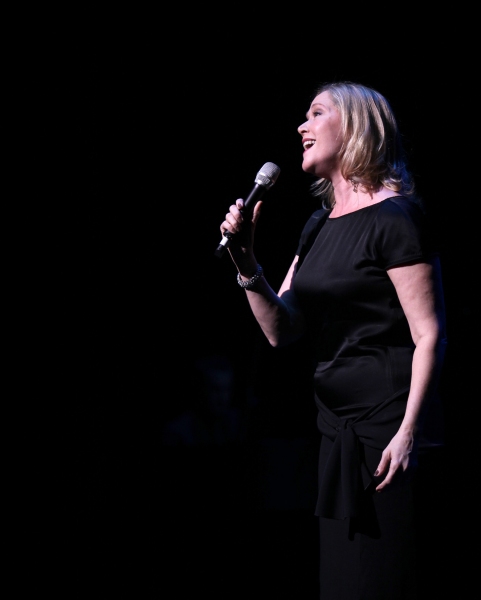 Rebecca Lucker performing in STRO! The Vineyard Theatre Annual Spring Gala honors Susan Stroman at the Hudson Theatre in New York City

Rebecca Lucker performing in STRO! The Vineyard Theatre Annual Spring Gala honors Susan Stroman at the Hudson Theatre in New York City

Gary Beach (The Producers) performing in STRO! The Vineyard Theatre Annual Spring Gala honors Susan Stroman at the Hudson Theatre in New York City

Gary Beach and James Gray (The Producers) performing in STRO! The Vineyard Theatre Annual Spring Gala honors Susan Stroman at the Hudson Theatre in New York City

Gary Beach, James Gray, Matthew Broderick & Nathan Lane with Kevin Ligon & Peter Marinos (The Producers) performing in STRO! The Vineyard Theatre Annual Spring Gala honors Susan Stroman at the Hudson Theatre in New York City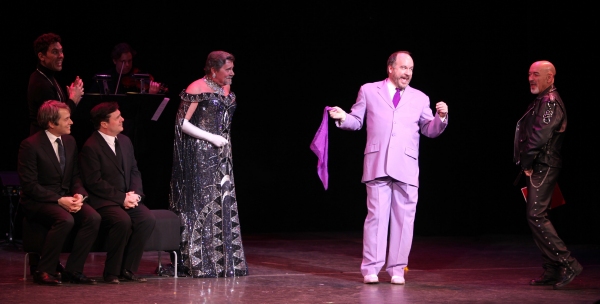 Gary Beach, James Gray, Matthew Broderick & Nathan Lane with Kevin Ligon & Peter Marinos (The Producers) performing in STRO! The Vineyard Theatre Annual Spring Gala honors Susan Stroman at the Hudson Theatre in New York City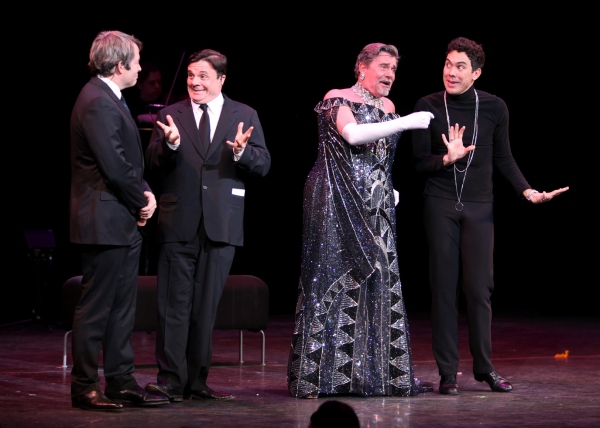 Gary Beach , James Gray, Matthew Broderick & Nathan Lane (The Producers) performing in STRO! The Vineyard Theatre Annual Spring Gala honors Susan Stroman at the Hudson Theatre in New York City

James Gray, Gary Beach & Nathan Lane (The Producers) performing in STRO! The Vineyard Theatre Annual Spring Gala honors Susan Stroman at the Hudson Theatre in New York City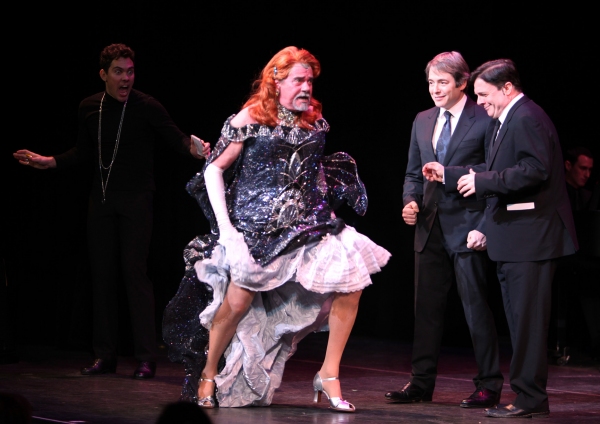 James Gray, Gary Beach & Matthew Broderick & Nathan Lane (The Producers) performing in STRO! The Vineyard Theatre Annual Spring Gala honors Susan Stroman at the Hudson Theatre in New York City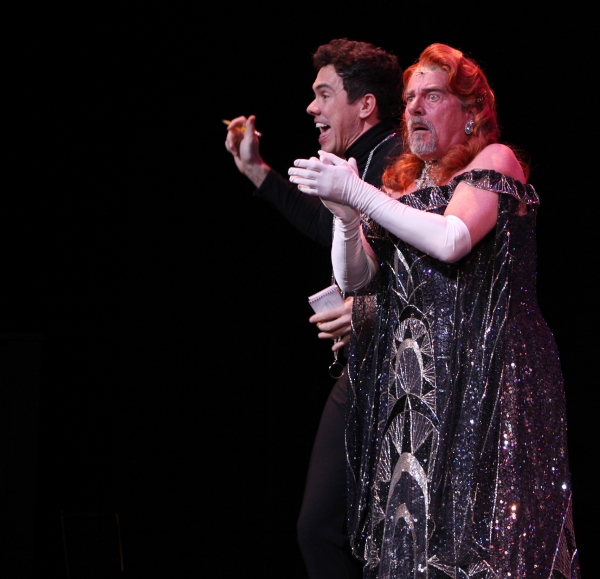 James Gray & Gary Beach (The Producers) performing in STRO! The Vineyard Theatre Annual Spring Gala honors Susan Stroman at the Hudson Theatre in New York City

Matthew Broderick & Nathan Lane & Gary Beach (The Producers) performing in STRO! The Vineyard Theatre Annual Spring Gala honors Susan Stroman at the Hudson Theatre in New York City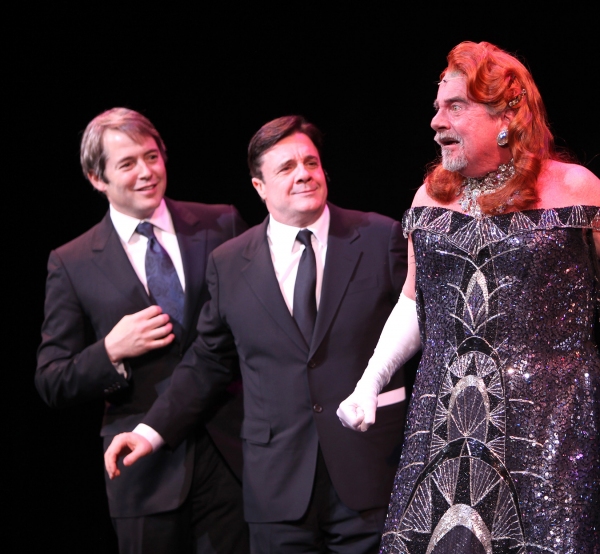 Gary Beach & Matthew Broderick & Nathan Lane (The Producers) performing in STRO! The Vineyard Theatre Annual Spring Gala honors Susan Stroman at the Hudson Theatre in New York City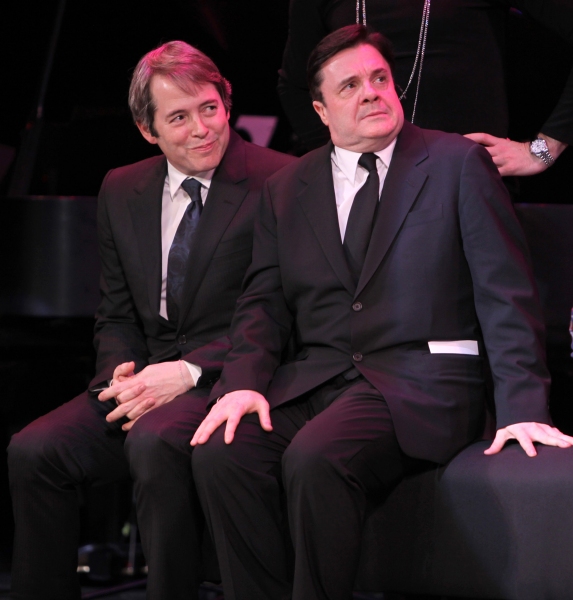 Matthew Broderick & Nathan Lane (The Producers) performing in STRO! The Vineyard Theatre Annual Spring Gala honors Susan Stroman at the Hudson Theatre in New York City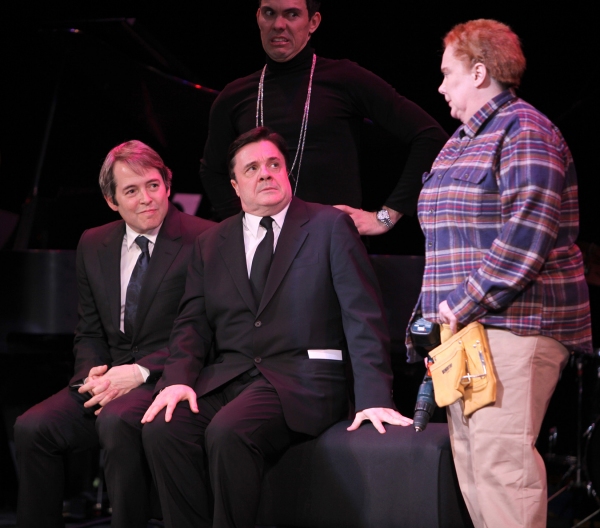 James Gray, Matthew Broderick & Nathan Lane (The Producers) performing in STRO! The Vineyard Theatre Annual Spring Gala honors Susan Stroman at the Hudson Theatre in New York City

Matthew Broderick & Nathan Lane (The Producers) performing in STRO! The Vineyard Theatre Annual Spring Gala honors Susan Stroman at the Hudson Theatre in New York City

Matthew Broderick & Nathan Lane (The Producers) performing in STRO! The Vineyard Theatre Annual Spring Gala honors Susan Stroman at the Hudson Theatre in New York City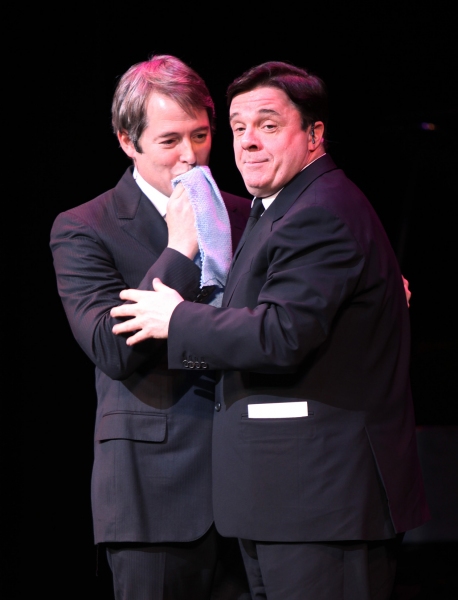 Matthew Broderick & Nathan Lane (The Producers) performing in STRO! The Vineyard Theatre Annual Spring Gala honors Susan Stroman at the Hudson Theatre in New York City

Matthew Broderick & Nathan Lane (The Producers) performing in STRO! The Vineyard Theatre Annual Spring Gala honors Susan Stroman at the Hudson Theatre in New York City

Matthew Broderick & Nathan Lane (The Producers) performing in STRO! The Vineyard Theatre Annual Spring Gala honors Susan Stroman at the Hudson Theatre in New York City

Matthew Broderick & Nathan Lane & Gary Beach performing in STRO! The Vineyard Theatre Annual Spring Gala honors Susan Stroman at the Hudson Theatre in New York City

James Gray, Matthew Broderick & Nathan Lane & Gary Beach performing in STRO! The Vineyard Theatre Annual Spring Gala honors Susan Stroman at the Hudson Theatre in New York City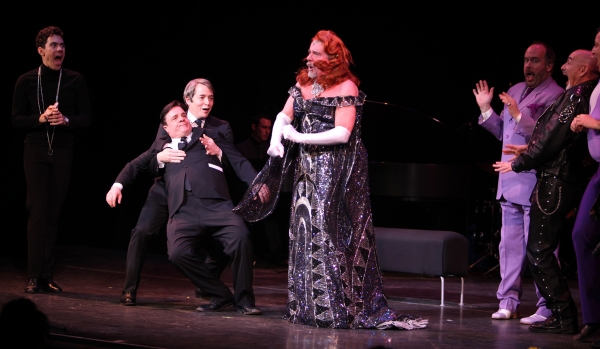 James Gray, Matthew Broderick & Nathan Lane & Gary Beach performing in STRO! The Vineyard Theatre Annual Spring Gala honors Susan Stroman at the Hudson Theatre in New York City

Jason Patrick Sands, Kevin Ligon, Peter Marinos, Matthew Broderick, Nathan Lane, Gary Beach, James Gray & Jimmy Borstelmann performing in STRO! The Vineyard Theatre Annual Spring Gala honors Susan Stroman at the Hudson Theatre in New York City

Jason Patrick Sands, Jimmy Borstelmann, Kevin Ligon, Peter Marinos, Matthew Broderick, Nathan Lane, Gary Beach, James Gray & Jimmy Borstelmann performing in STRO! The Vineyard Theatre Annual Spring Gala honors Susan Stroman at the Hudson Theatre in New York City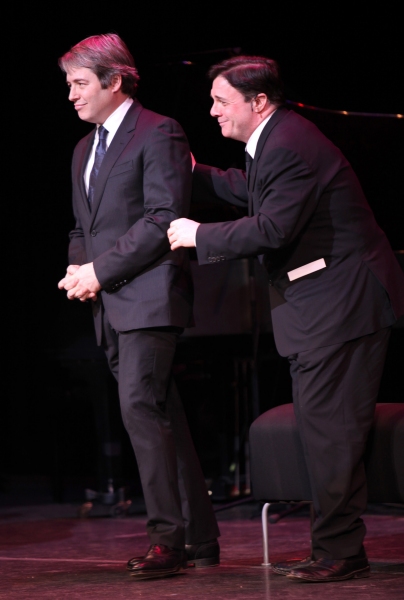 Matthew Broderick & Nathan Lane (The Producers) performing in STRO! The Vineyard Theatre Annual Spring Gala honors Susan Stroman at the Hudson Theatre in New York City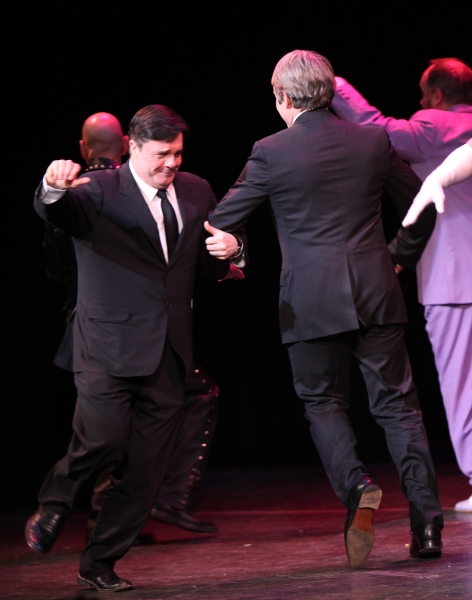 Matthew Broderick & Nathan Lane performing in STRO! The Vineyard Theatre Annual Spring Gala honors Susan Stroman at the Hudson Theatre in New York City

Kevin Ligon, Peter Marinos, Matthew Broderick, Nathan Lane, Gary Beach performing in STRO! The Vineyard Theatre Annual Spring Gala honors Susan Stroman at the Hudson Theatre in New York City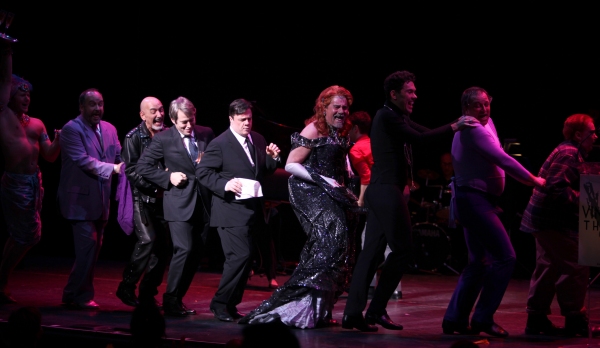 Jason Patrick Sands, Jimmy Borstelmann, Kevin Ligon, Peter Marinos, Matthew Broderick, Nathan Lane, Gary Beach, James Gray & Jimmy Borstelmann performing in STRO! The Vineyard Theatre Annual Spring Gala honors Susan Stroman at the Hudson Theatre in New York City

Jason Patrick Sands, Jimmy Borstelmann, Kevin Ligon, Peter Marinos, Matthew Broderick, Nathan Lane, Gary Beach, James Gray & Jimmy Borstelmann performing in STRO! The Vineyard Theatre Annual Spring Gala honors Susan Stroman at the Hudson Theatre in New York City


Related Articles