Click Here for More Articles on COME FROM AWAY
Photo Coverage: On the Red Carpet for Opening Night of COME FROM AWAY!
COME FROM AWAY opened last night on Broadway, officially sharing the tale of a remarkable little town in Newfoundland with theatre goers. Come From Away features Petrina Bromley (Stratford's As You Like It);Geno Carr (The Old Globe's Dr. Seuss' How The Grinch Stole Christmas); Jenn Colella(If/Then); Joel Hatch (Annie);Rodney Hicks (The Scottsboro Boys);Kendra Kassebaum (Wicked); Tony Award nominee Chad Kimball(Memphis); Lee MacDougall (Stratford's The Music Man); Caesar Samayoa(Sister Act); Q. Smith(Mary Poppins); Astrid Van Wieren (North American premiere of Mamma Mia!);Sharon Wheatley (Avenue Q); Josh Breckenridge (The Scottsboro Boys); Susan Dunstan (The Lion King US National Tour);Tamika Lawrence(If/Then) and Tony LePage (Rock of Ages).
Check out all the arrivals on the red carpet below!
In a heartbeat, 38 planes and 6,579 passengers were forced to land in Gander, Newfoundland, doubling the population of one small town on the edge of the world. On September 11, 2001 the world stopped. On September 12, their stories moved us all.
Photo Credit: Walter McBride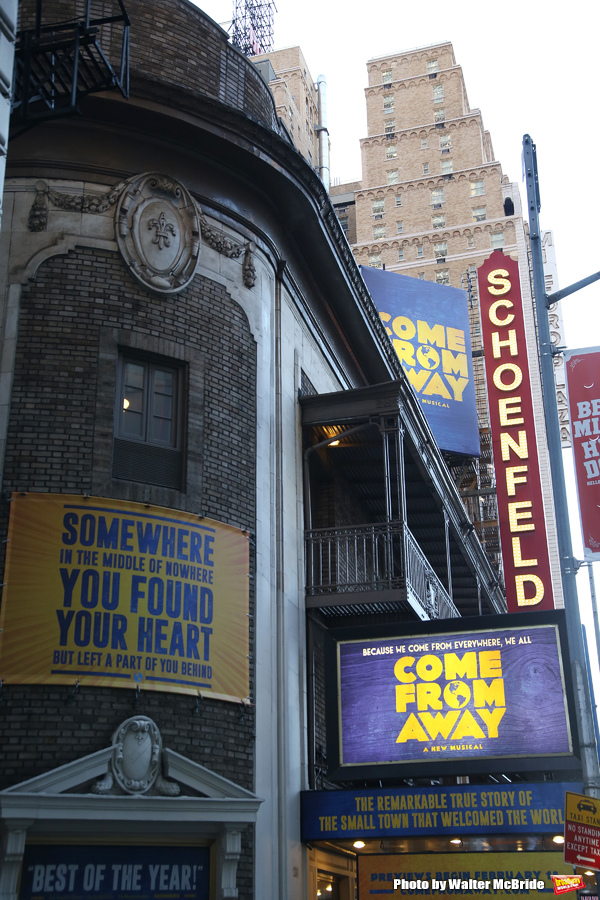 Theatre Marquee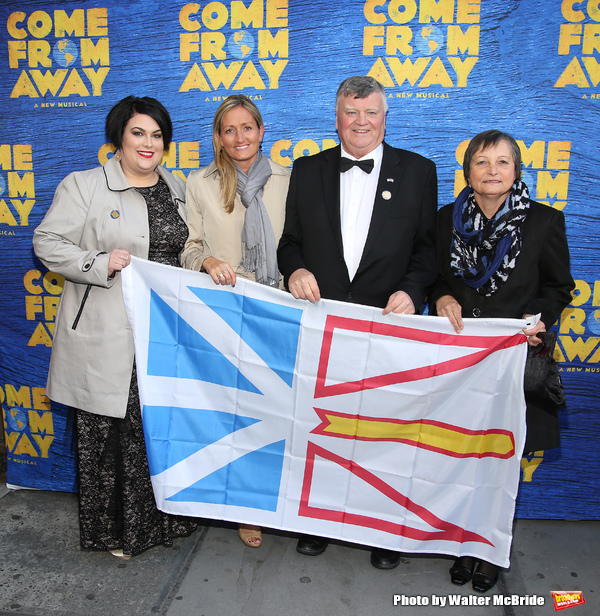 Guests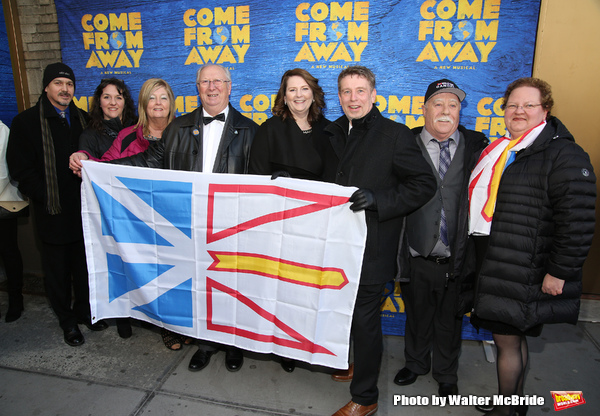 Guests
Guests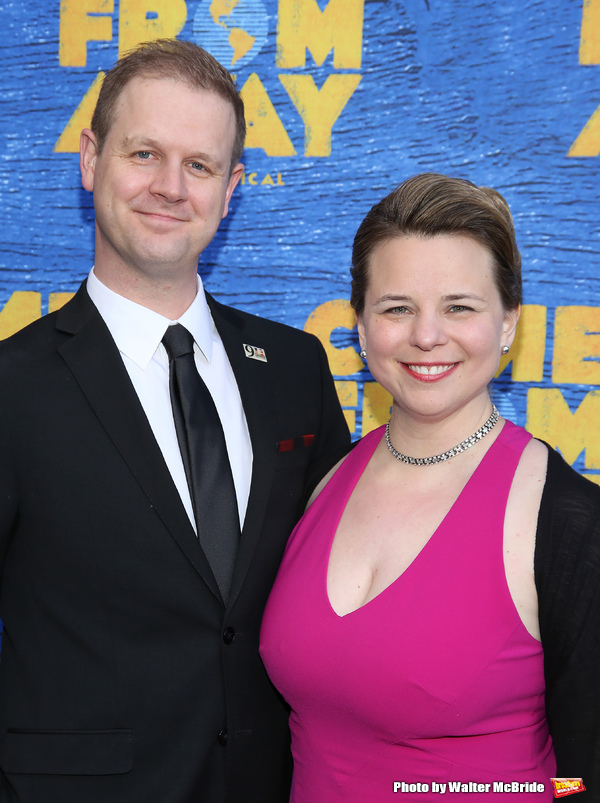 David Hein
and
Irene Sankoff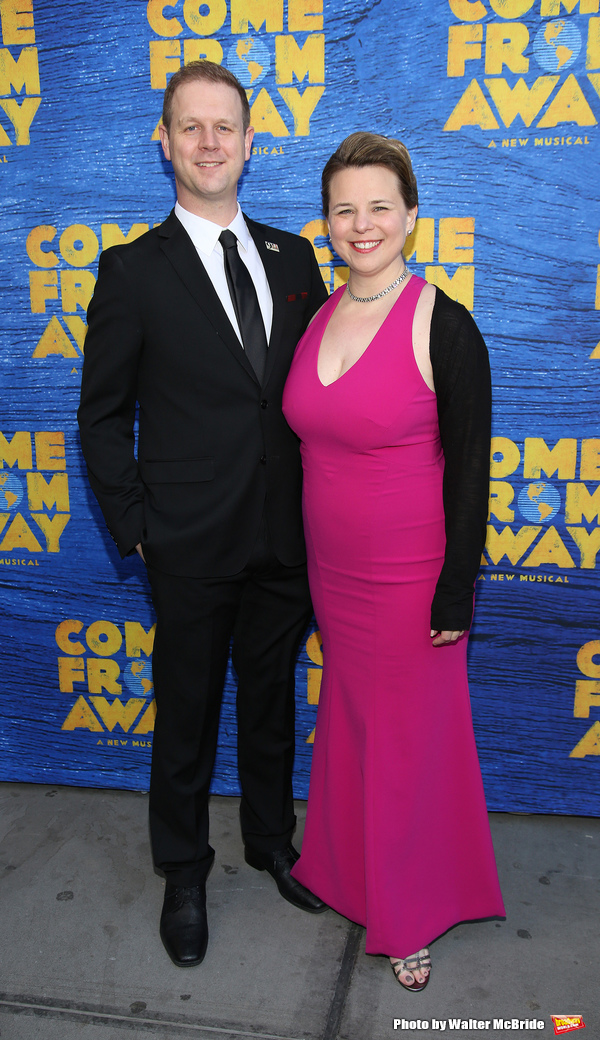 David Hein
and
Irene Sankoff
Kelly Devine
and
Christopher Ash
ley
Joel Goldes
Joel Goldes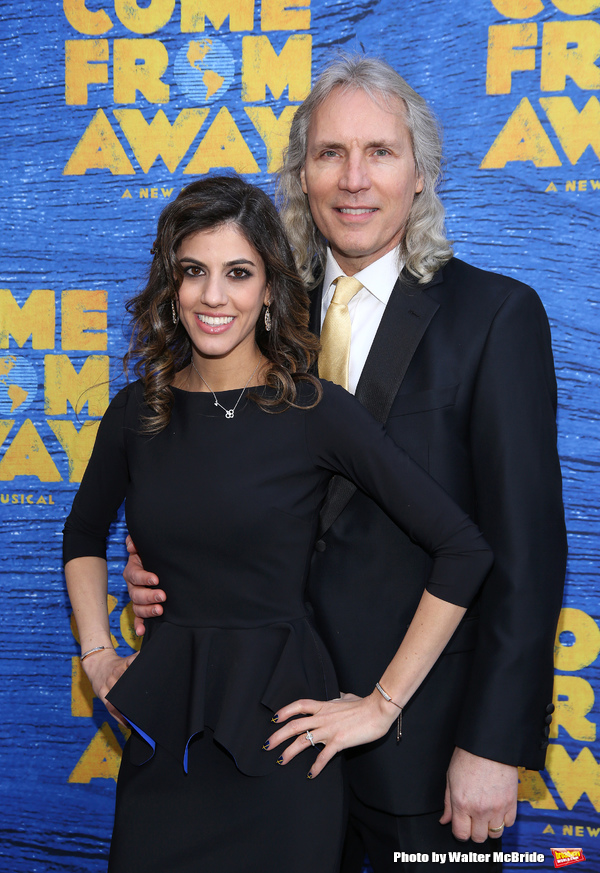 Jessica Rose
and
Corey Brunish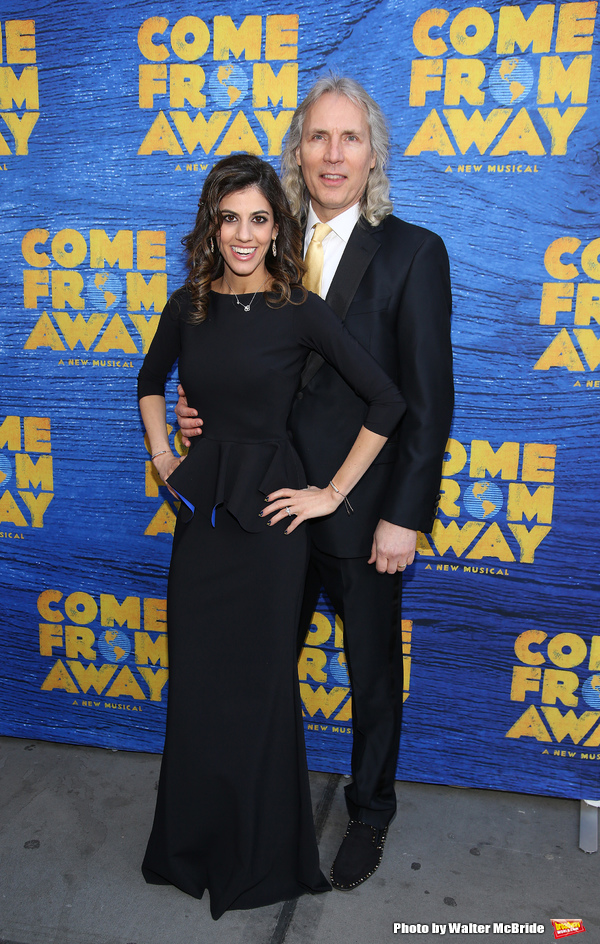 Jessica Rose
and
Corey Brunish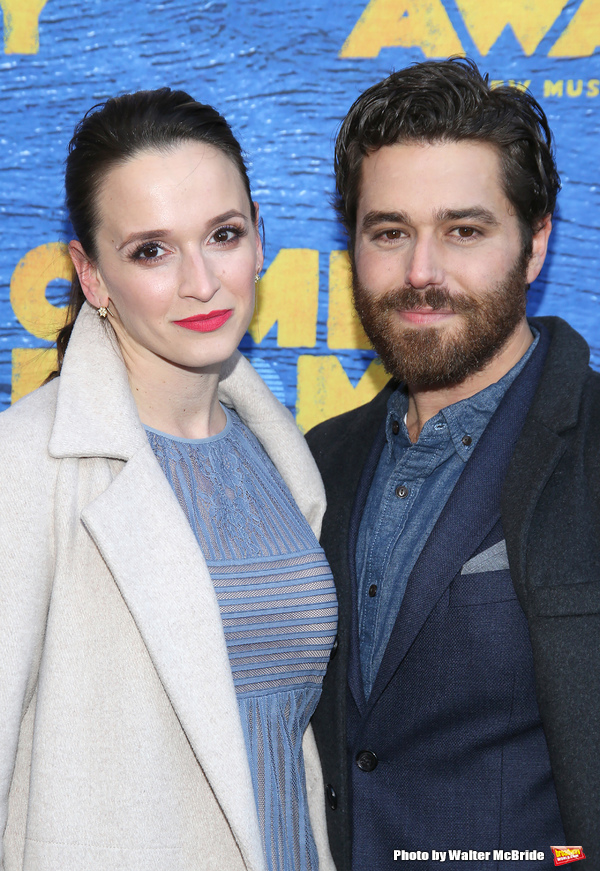 Emily Padgett
and
Josh Young
Emily Padgett
and
Josh Young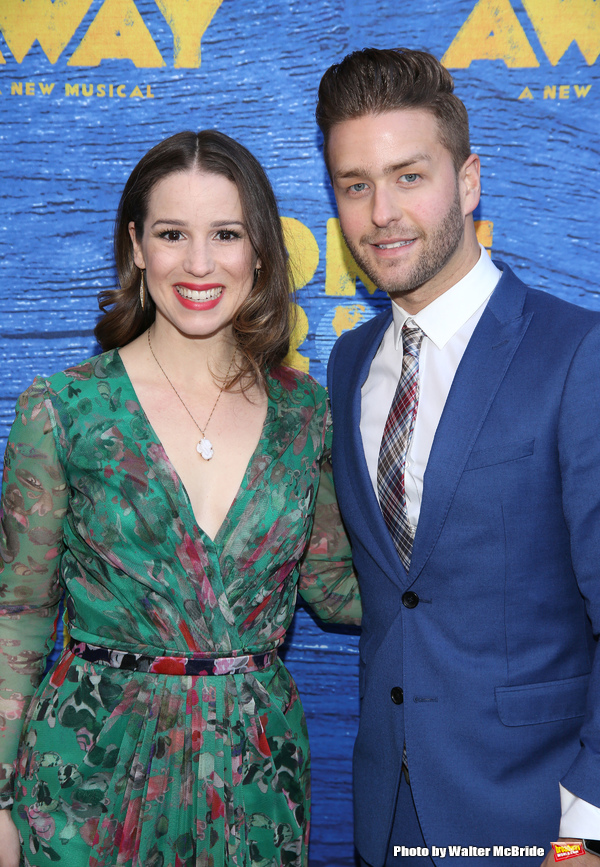 Chilina Kennedy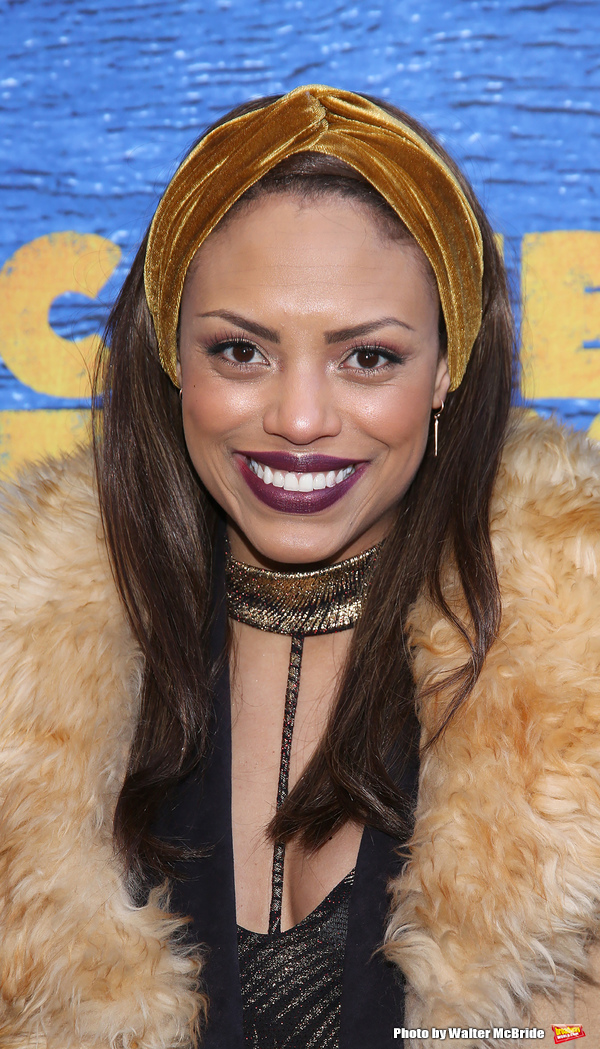 Jaime Lee Kirchner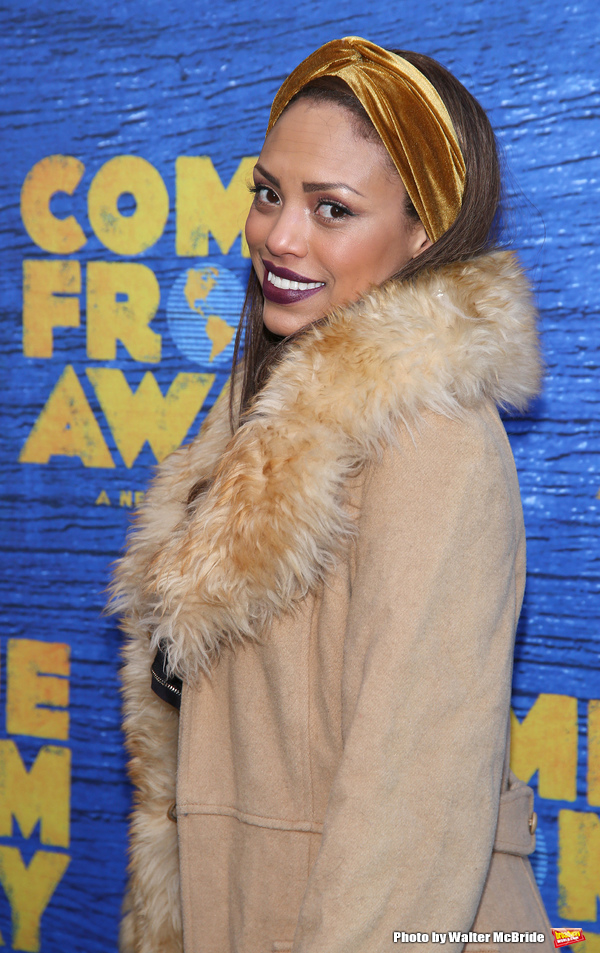 Jaime Lee Kirchner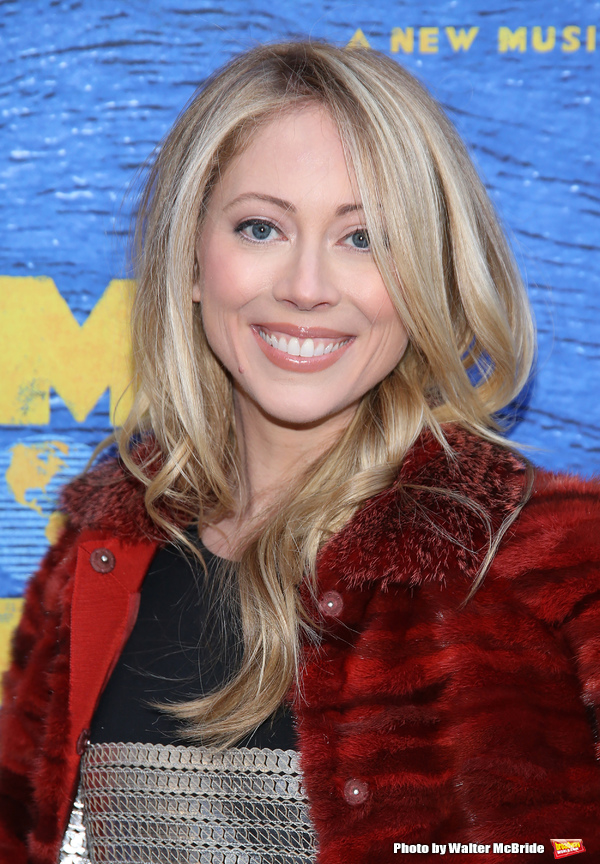 Paten Hughes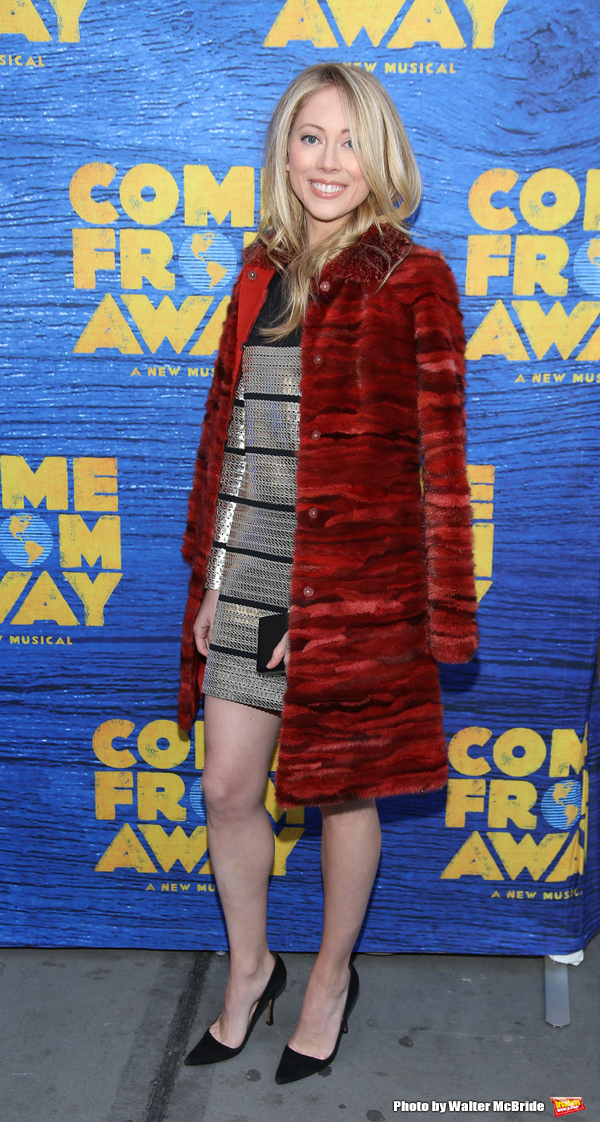 Paten Hughes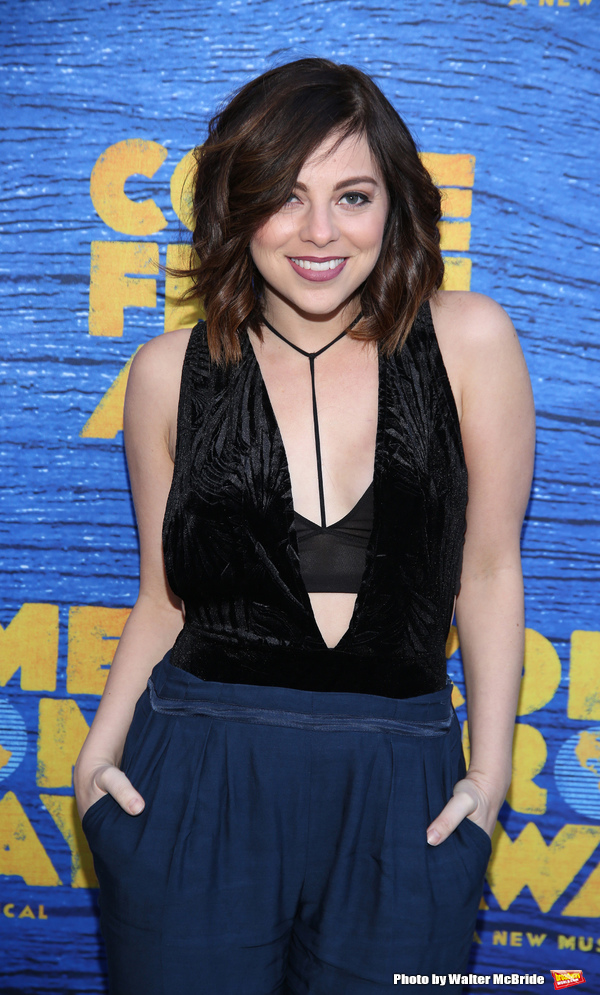 Krysta Rodriguez
Sean Grandillo
Krysta Rodriguez
and
Sean Grandillo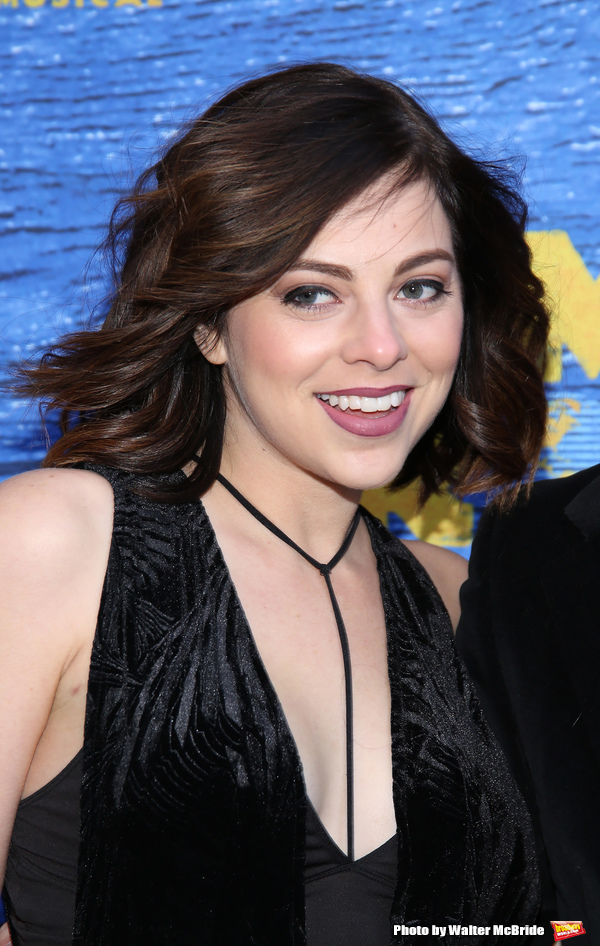 Krysta Rodriguez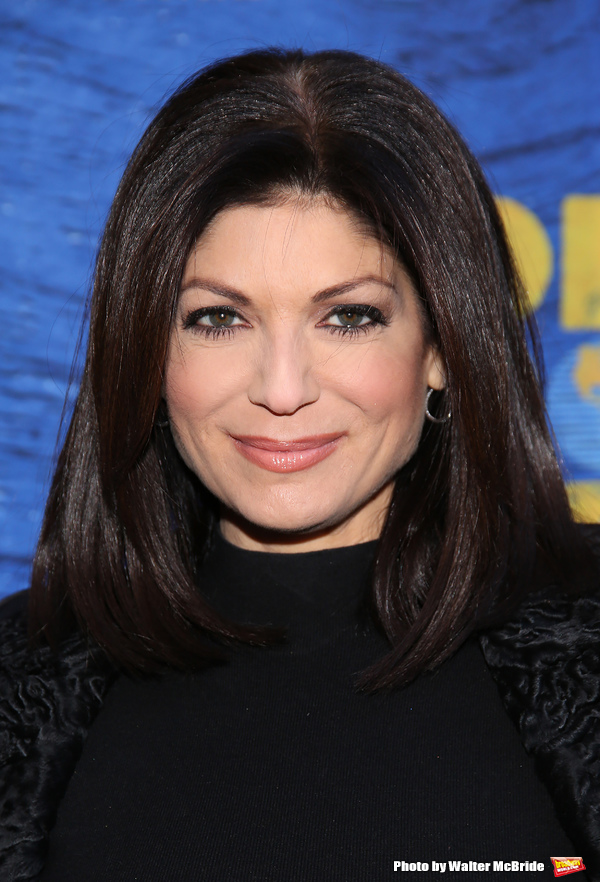 Tamsen Fadal
Tamsen Fadal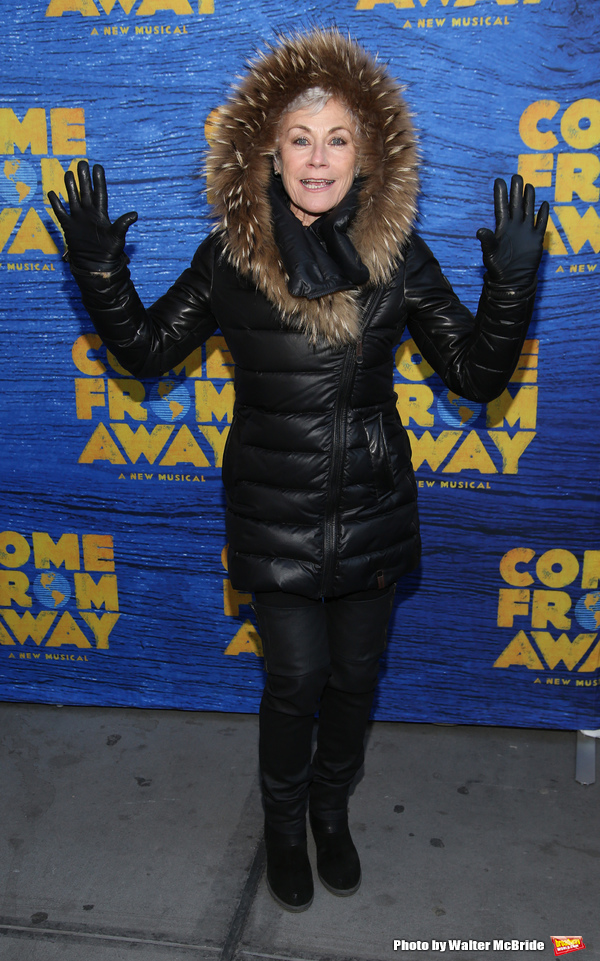 Louise Pitre
Samantha Massell
Samantha Massell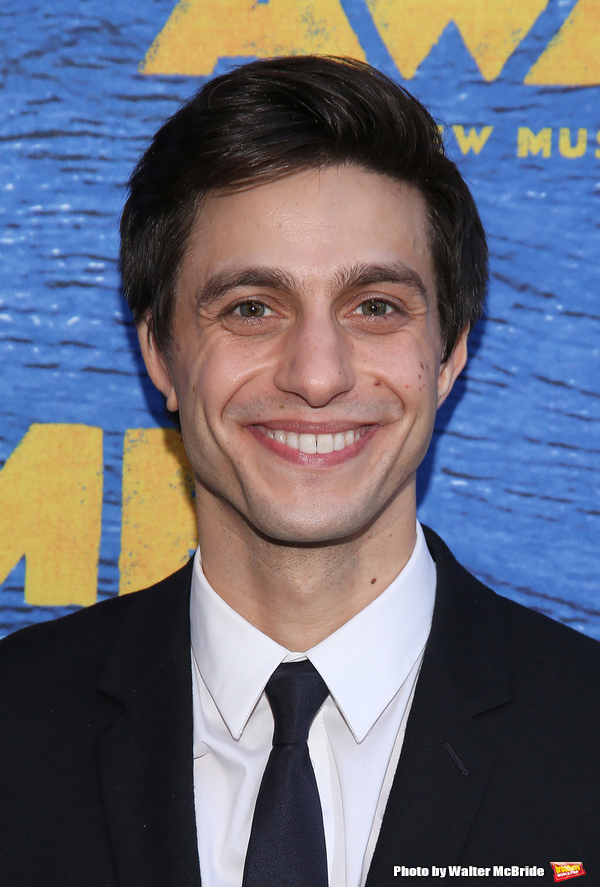 Gideon Gick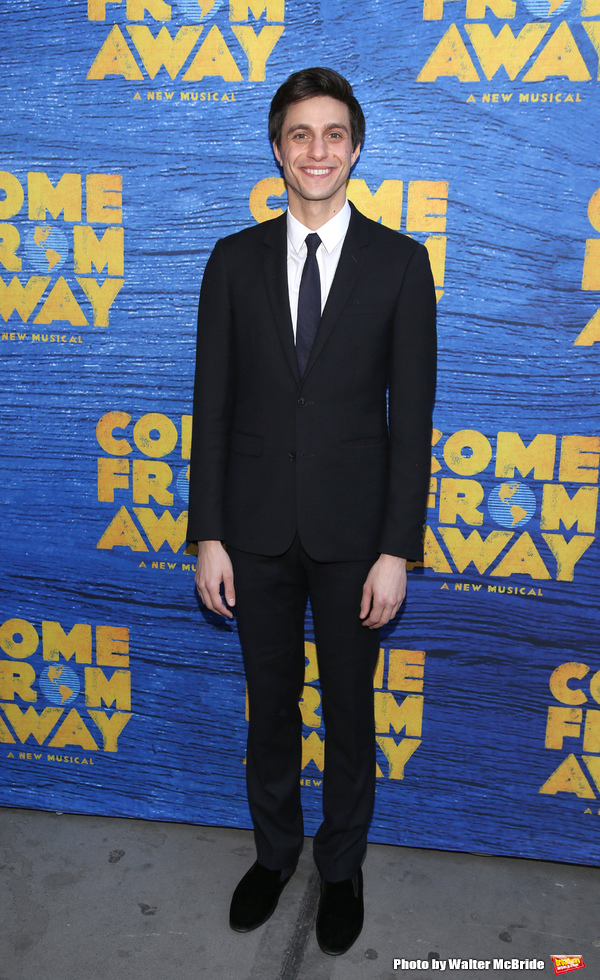 Gideon Gick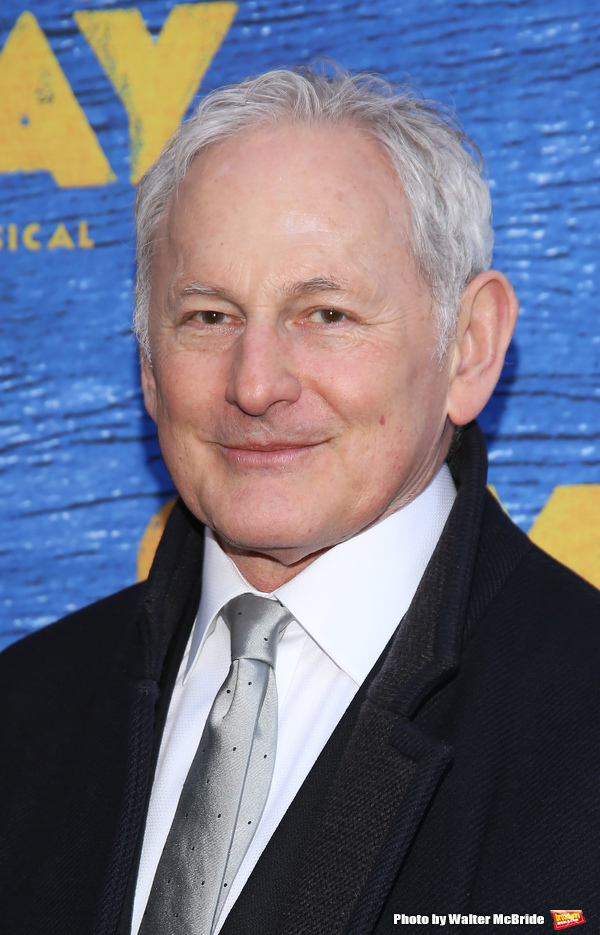 Victor Garber
Michael Xavier
Michael Xavier
Jack Noseworth
y,
Sergio Trujillo
and
Christopher Wheeldon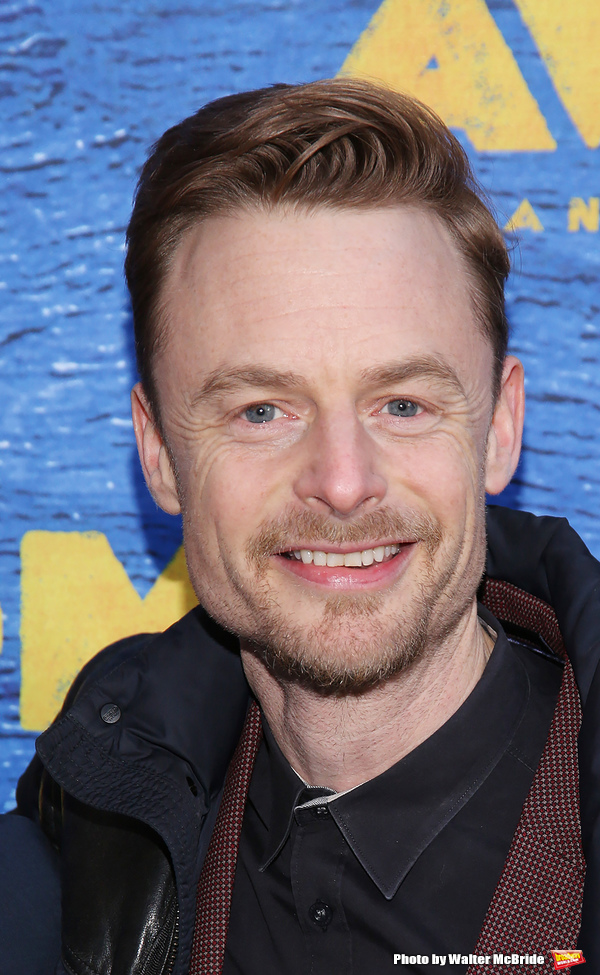 Christopher Wheeldon
Jack Noseworth
y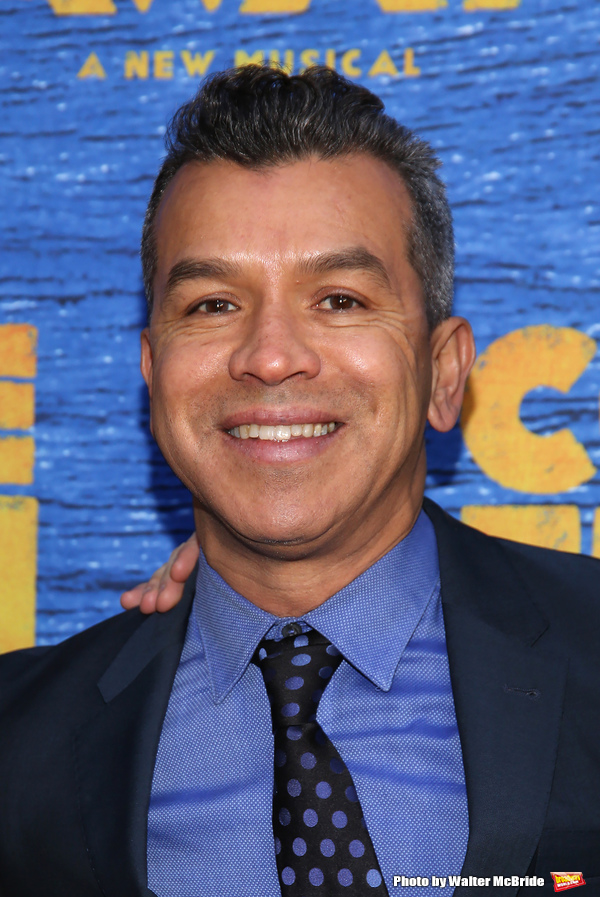 Sergio Trujillo
Jack Noseworth
y,
Sergio Trujillo
and
Christopher Wheeldon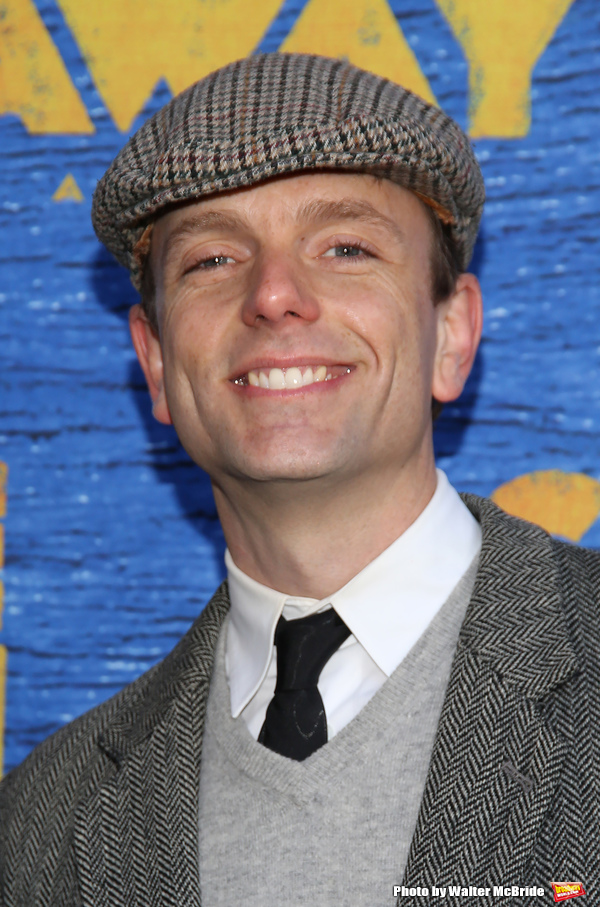 Paul Alexander Nolan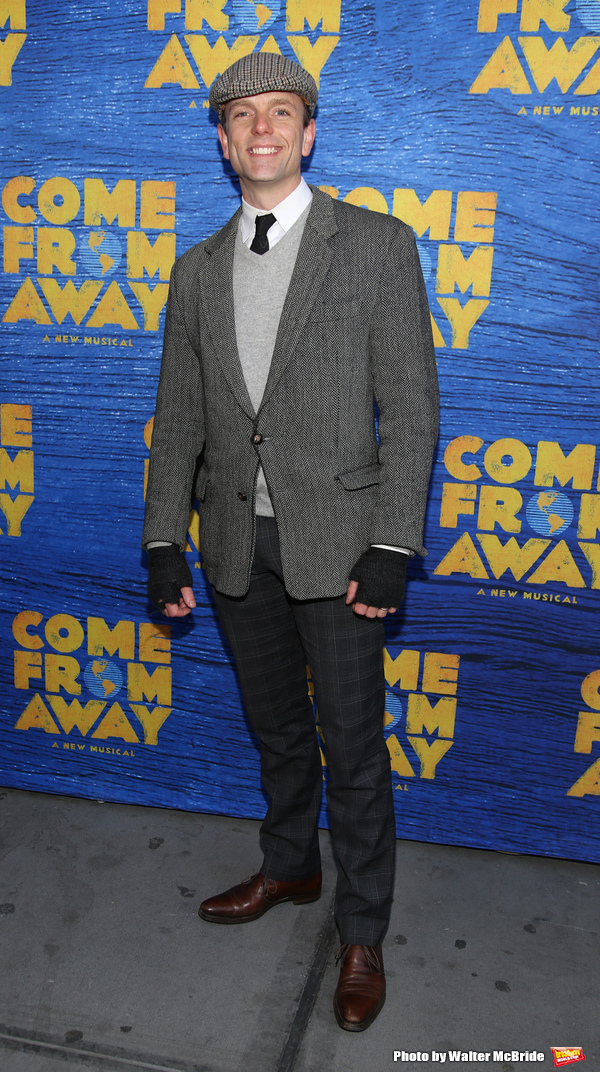 Paul Alexander Nolan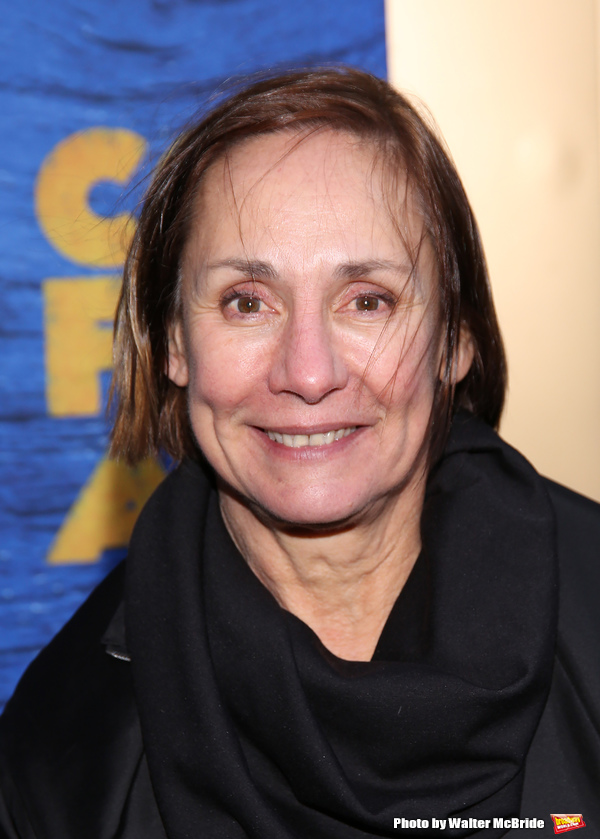 Laurie Metcalf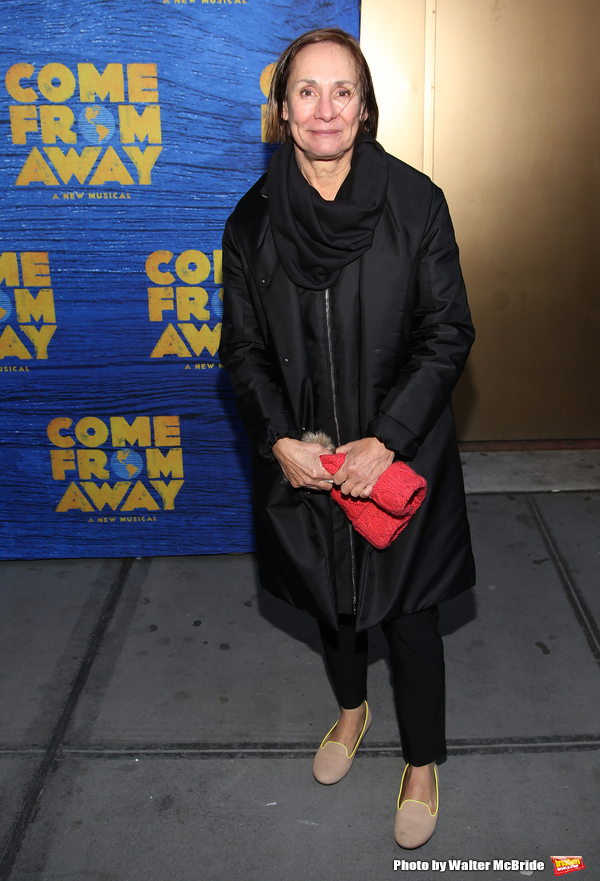 Laurie Metcalf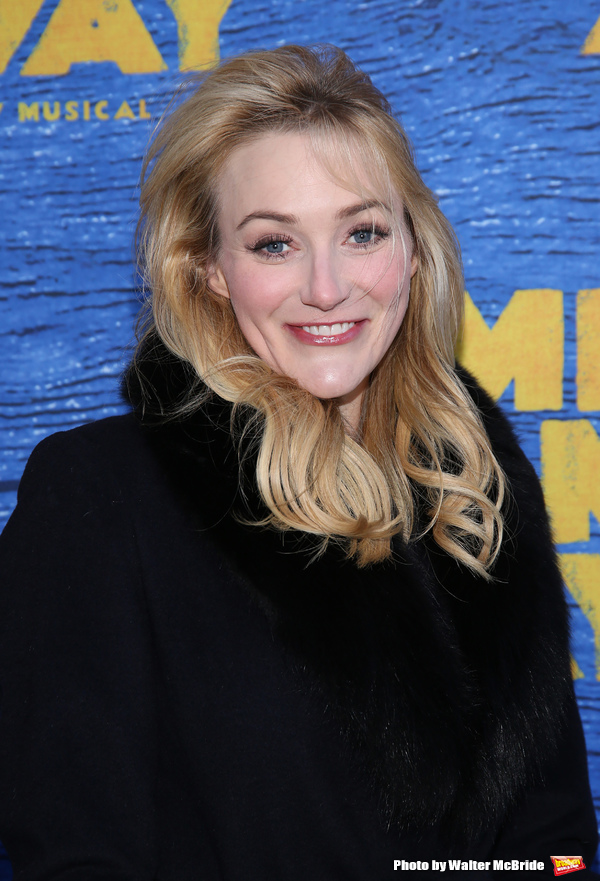 Betsy Wolfe