Photo Coverage: NYC Opera's Starry CANDIDE Celebrates Opening Night
Last night Leonard Bernstein's Candide, directed by legend Broadway visionary Harold Prince was presented by the New York City Opera and BroadwayWorld was at the opening night festivities.
The production, choreographed by Emmy Award-winning and Tony Award-nominated choreographer Patricia Birch, brings together a versatile cast of Broadway veterans and rising opera stars to tell the story of Candide's adventures and tribulations in the "best of all possible worlds."
Charles Prince will conduct the New York City Opera Orchestra in 10 performances at Jazz at Lincoln Center's Rose Theater tonight, January 6, January 8, 11, 12, 13 and 15 with two performances each on Saturday, January 7 and Saturday, January 14.
"Ever since Harold Prince adapted it for New York City Opera in 1982, Bernstein's Candide has been an audience favorite, and remains the most successful show in the company's history," said Michael Capasso, General Director, New York City Opera. "I am delighted to be bringing back this iconic work as the centerpiece of this pivotal City Opera season."
Bernstein's comic operetta Candide is based on Voltaire's satirical novella of the same name and follows the naïve Candide as he strives to maintain his optimism while trying to make sense of a chaotic and ruthless world. The score sparkles with some of Bernstein's greatest music for the stage, including Cunegonde's show-stopping "Glitter and Be Gay," the politically charged "Auto-da-fé" scene and the powerful anthem of perseverance "Make Our Garden Grow."
Celebrating the 60th anniversary of its world premiere this year, Bernstein's Candide premiered on Broadway on December 1, 1956. In 1973, Harold Prince and Hugh Wheeler devised a new, one-act version of Candide, which ran on Broadway for 740 performances. Known as the "Chelsea" version, it served as the basis for New York City Opera's "opera house version" which the company premiered under the General Directorship of Beverly Sills in 1982. The production received 34 performances over two seasons and solidified Candide's place as an opera house standard.
Producer and director Harold Prince has been one of the most influential figures in American musical theater for six decades. He has directed the original Broadway productions of Kander and Ebb's Cabaret, Andrew Lloyd Weber's Evita and The Phantom of the Opera and Stephen Sondheim's Company, A Little Night Music, Pacific Overtures, Sweeney Todd and Merrily We Roll Along. His work in opera includes the original opera house version of Candide at City Opera in 1982 and 2008, and a production of Puccini's Turandot at the Vienna State Opera in 1983 starring Eva Martón and Jose Carreras. New York City Opera's new production of Candide reunites him with the Emmy Award-winning and Tony Award-nominated American choreographer Patricia Birch, whose original choreography for Prince's 1974 Broadway production of Candide earned her a Drama Desk Award. Birch has choreographed the original Broadway productions of A Little Night Music, Grease, You're A Good Man, Charlie Brown, Pacific Overtures and Parade, among others. Her film credits include choreographing Grease, Grease II, The First Wives Club and The Stepford Wives. Birch returns to New York City Opera having choreographed Street Scene for the company in 1978 and the original opera house version of Candide in 1982 and 2008.
The creative team includes scenic designer Clarke Dunham (Broadway: Candide, Grind, End of the World; Chicago Lyric Opera/San Francisco Opera: Madama Butterfly; New York City Opera: Cavalleria rusticana/Pagliacci), costume designer Judith Dolan, (Broadway: Candide, 1997 Tony Award winner, Parade, Lovemusik; NYCO: The Barber of Seville; Wolf Trap: Idomeneo), lighting designer Ken Billington(original Broadway productions of Sweeney Todd, Act One, Chaplin, Title of Show, The Scottsboro Boys and revivals of Chicago, My Fair Lady, Hello, Dolly, Sunday in the Park with George, Annie and Fiddler on the Roof) and Sound Designer Abe Jacob (original productions of Hair, Jesus Christ Superstar, Pippin, A Chorus Line, Chicago, The Rocky Horror Show and Evita).
For Prince's new production of Candide for New York City Opera, an exciting cast from the worlds of Broadway, opera, television and film has been assembled.
Tony Award-nominated Broadway veteran Gregg Edelman (original Broadway casts of City of Angels and Passion, Broadway revival of Into the Woods) makes his New York City Opera debut narrating Candide's adventures as Voltaire in addition to portraying the philosopher Dr. Pangloss, Governor, Businessman, Police Chief, 2nd Gambler and Wisest Man.
Making his New York City Opera debut starring in the title role is tenor Jay Armstrong Johnson, who recently appeared as Anthony Hope opposite Bryn Terfel and Emma Thompson in the New York Philharmonic's production of Sweeney Todd.
Rising coloratura soprano Meghan Picerno makes her New York City Opera debut as Candide's diamond-obsessed love-interest, Cunegonde. The versatile American baritone Keith Phares (The Barber of Seville,Washington National Opera; Les pêcheurs de perles, Seattle Opera; Mourning Becomes Electra, Florida Grand Opera; The Little Prince, New York City Opera) will sing the role of Cunegonde's brother, Maximilian. Singing-actress Jessica Tyler Wright (War Horse, Sweeney Todd (revival), Broadway; Allegro, Classic Stage Company) returns to New York City Opera to reprise her role as Cunegonde's maid Paquette, a role she first performed with the company in 2008.
Guest starring and making their New York City Opera debuts as the various characters encountered by Candide on his whirlwind quest for "the best of all possible worlds" are Chip Zien, who created the role of The Baker in the original production of Into the Woods, as Max's Servant (Hugo), Radu (1st Bulgarian), Judge, Father Bernard, Rich Jew (Issachar), First Gambler, and Brooks Ashmanskas, who most recently appeared in the Broadway production of Shuffle Along!, as Pasha-Prefect, Baron, Grand Inquisitor and Slave Driver.
Making her New York City Opera debut in the role of the Old Lady is Linda Lavin, the television, stage and cabaret star and Tony Award-winning actress best known for playing the title role in the television series Alice.
Due to popular demand, New York City Opera has added an additional four performances on Friday, January 13; Saturday, January 14 (two performances) and Sunday, January 15. New York City Opera's production of Bernstein's Candide will now run for 10 performances from January 6 through January 15, at Jazz at Lincoln Center's Rose Theater. For more information, visit www.nycopera.com.
In CANDIDE, Dr. Voltaire, a traveling showman, narrates the marvelous adventures of the legendary hero, Candide. His fantastic tale begins in Westphalia where four young people: Cunegonde, the Baron's beautiful daughter; Maximilian, the Baron's equally beautiful son; Paquette, the comely serving maid; and Candide, the bastard cousin are taught by their instructor Dr. Pangloss that they live in the best of all possible worlds, and that everything that happens in it happens for the best. Their utopian life is suddenly shattered when Candide and Cunegonde fall in love and the Baron summarily exiles Candide for having the audacity to ask for her hand in marriage.
Abandoned outside the city, Candide is quickly duped into joining the invading Bulgarian army, which soon besieges the castle, slaughters the Baron and his family, and abducts Cunegonde. The four young people, along with their newfound friend the Old Lady, endure a fantastical series of adventures, mishaps, separations, and reunions that take them from Lisbon, to Spain, across the sea to the New World, and back across the sea to Turkey, experiencing the very worst that humanity has to offer. When they finally find themselves outside of Constantinople, penniless, desperate and still searching vainly for happiness, the Old Lady leads them to the cave of the Wisest Man in the World to learn a new, wiser philosophy than that which had guided them theretofore.
Photo Credit: Stephen Sorokoff


Meghan Picerno & Jay Armstrong Johnson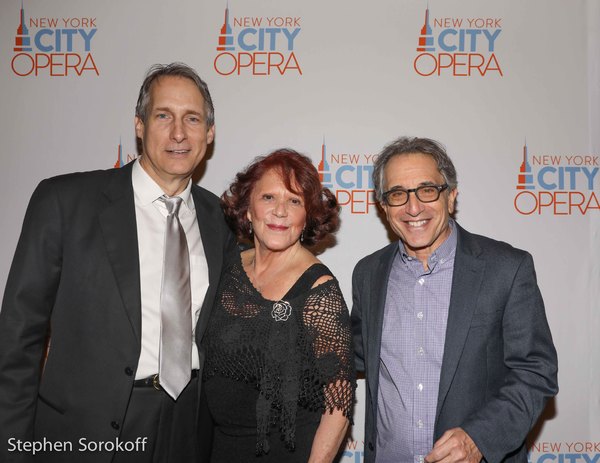 Gregg Edelman, Linda Lavin, Chip Zien

Meghan Picerno, Keith Phares, Linda Lavin, Jay Armstrong Johnson

Patricia Birch, Choreographer & Harold Prince, Director

Meghan Picerno & Linda Lavin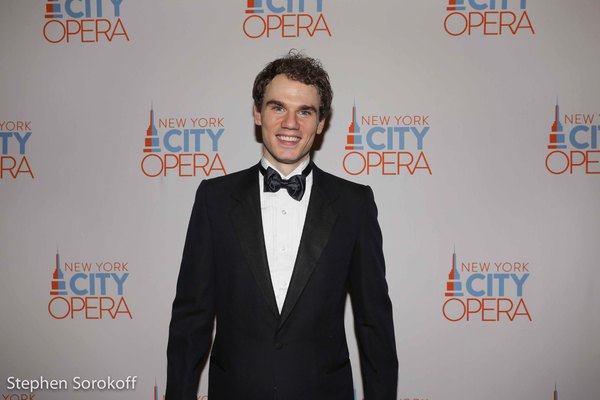 Jay Armstrong Johnson

Jay Armstrong Johnson & Chip Zien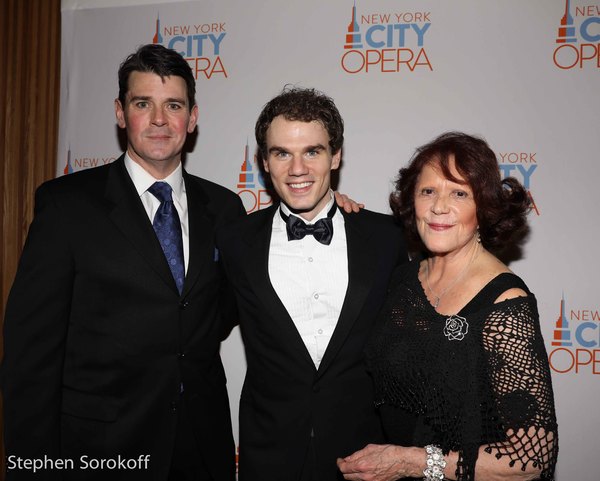 Keith Phares, Jay Armstrong Johnson, Linda Lavin

Harold Prince, Charles Prince, Conductor, Gay Talese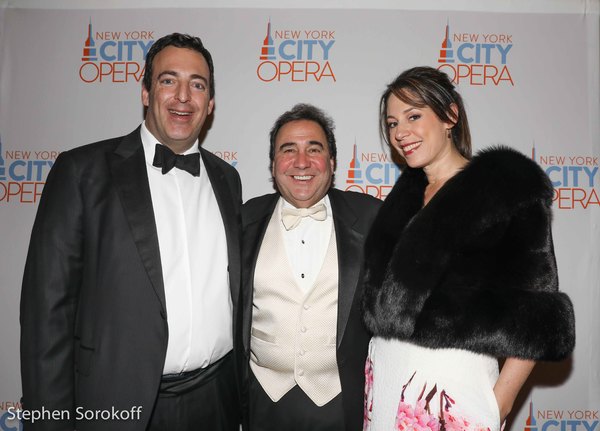 Roy Neiderhoffer, Chairman of the Board New York City Opera, Michael Capasso, General Director, Jenny Neiderhoffer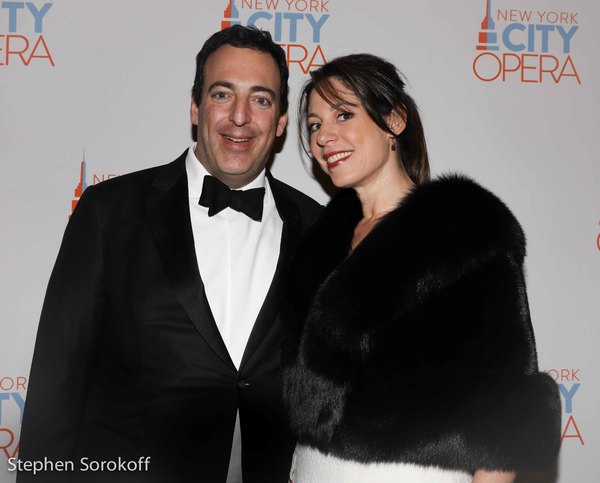 Roy Niederhoffer, Chairman of the Board, New York City Opera & Jenny Niederhoffer

Paulina Kurtz & Michael Capasso, General Director New York City Opera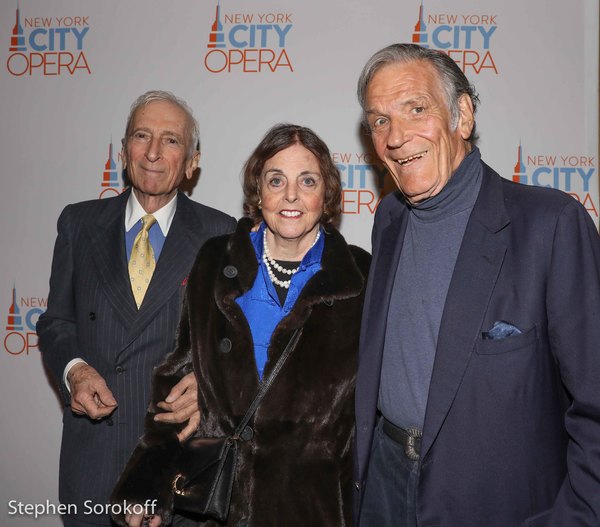 Gay Talese, Nan Duchin, Peter Duchin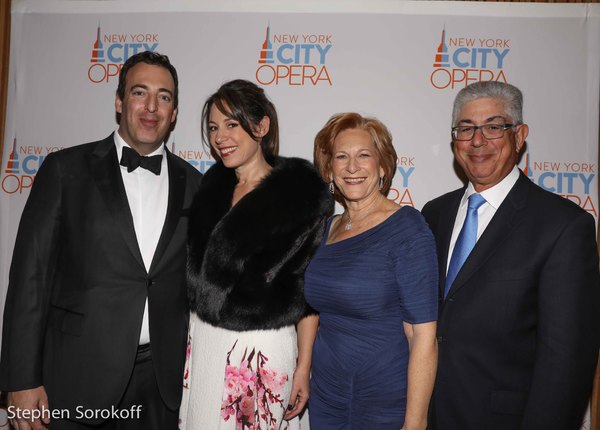 Roy Niederhoffer, Jenny Niederhoffer, Arlene Levitz Lebowitz, Allen Lebowitz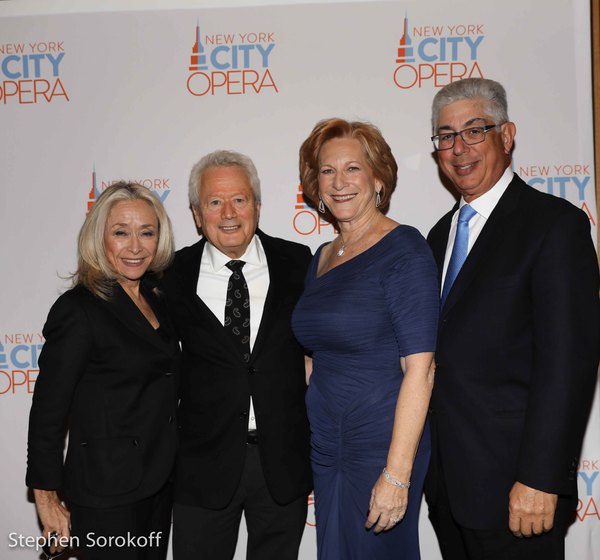 Eda Sorokoff, Stephen Sorokoff, Arlene Levitz Lebowitz, Allen Lebowitz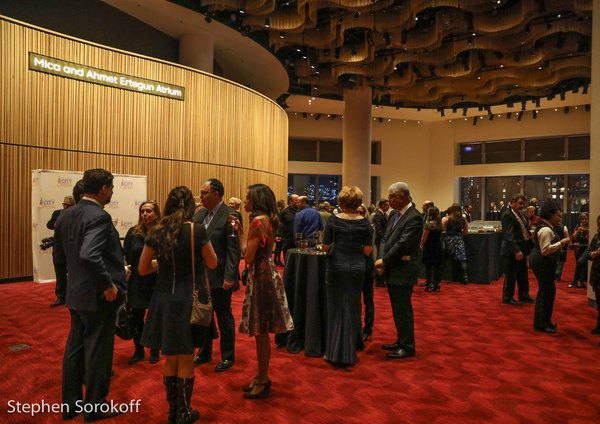 Candide Opening Night