Photo Coverage: Meet the Company of Vineyard Theatre's THE AMATEURS
Vineyard Theatre's world premiere production of The Amateurs by Jordan Harrison(2015 Pulitzer Prize finalist for MARJORIE PRIME) directed by Oliver Butler (THE OPEN HOUSE, Obie Award for Direction), begins performances Thursday, February 8 with opening night set for Tuesday, February 27.
THE AMATEURS will feature Kyle Beltran (Vineyard's GLORIA, HEAD OF PASSES), Quincy Tyler Bernstine (RUINED, Manchester by the Sea), Michael Cyril Creighton (STAGE KISS, Spotlight), Greg Keller (Vineyard's SOMEWHERE FUN, OUR MOTHER'S BRIEF AFFAIR), Jennifer Kim (Vineyard's GLORIA, Spider-Man: Homecoming), and Thomas Jay Ryan(THE CRUCIBLE, Eternal Sunshine of the Spotless Mind).
In The Amateurs, an intrepid troupe of pageant players races across medieval Europe, struggling to outrun the Black Death. The arrival of a mysterious outsider sends Hollis, the leading lady, in search of answers that can only be found off-script... and soon the 14th century plague begins to look like another, more recent one. This wildly inventive and funny new work examines the evolution of human creativity in a dark age: when does a crisis destroy us, and when does it open new frontiers?
Photo Credit: Walter McBride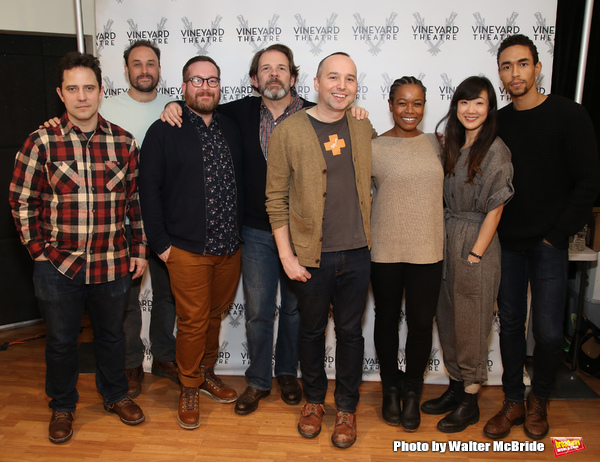 Greg Keller, Michael Cyril Creighton, Thomas Jay Ryan, Quincy Tyler Bernstine, Jennifer Kim, and Kyle Beltran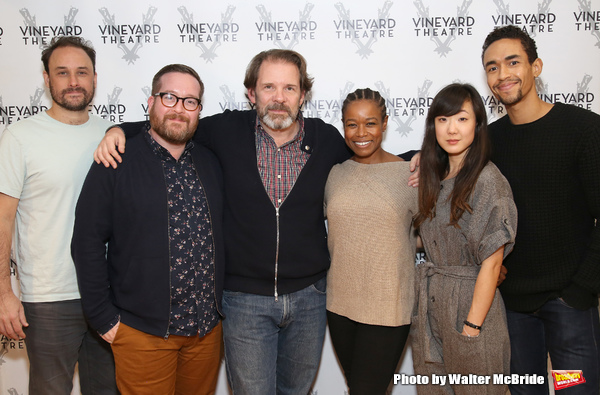 Greg Keller, Michael Cyril Creighton, Thomas Jay Ryan, Quincy Tyler Bernstine, Jennifer Kim, and Kyle Beltran

Oliver Butler and JorDan Harrison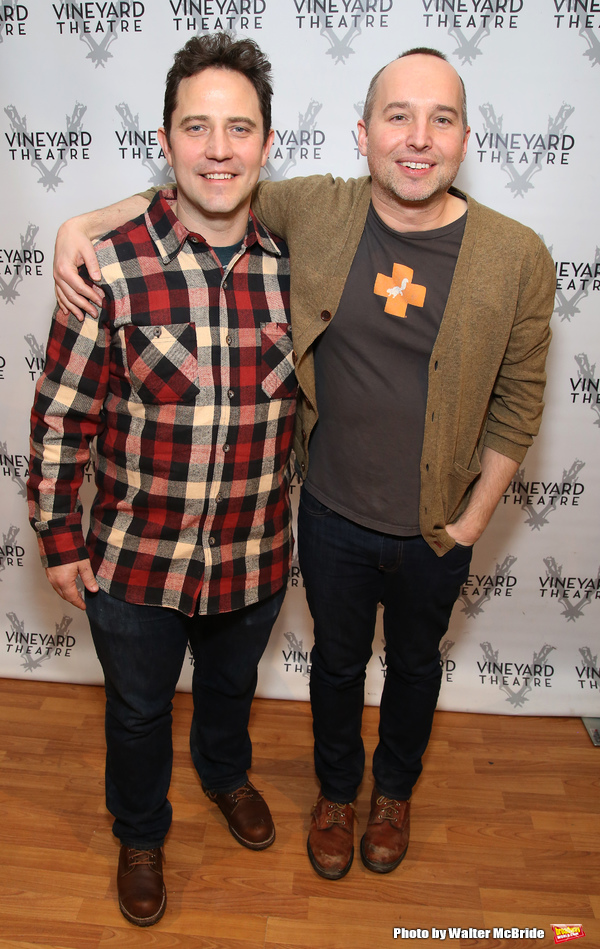 Oliver Butler and JorDan Harrison

Greg Keller, Michael Cyril Creighton, Thomas Jay Ryan, Quincy Tyler Bernstine, Jennifer Kim, and Kyle Beltran

Oliver Butler, Greg Keller, Michael Cyril Creighton, Thomas Jay Ryan, JorDan Harrison, Quincy Tyler Bernstine, Jennifer Kim, and Kyle Beltran