Photo Coverage: Matt Doyle and Ali Ewoldt Join The New York Pops for THAT'S ENTERTAINMENT: FROM SKITCH TO STEVEN
On October 27, 2017 at 8:00PM, The New York Pops, led by Music Director Steven Reineke, opened its 35th season at Carnegie Hall's Stern Auditorium/Perelman Stage, with a concert celebrating the centennial of the birth of the orchestra's founder, Skitch Henderson (1918-2018). The concert featured the full 78-piece New York Pops orchestra performing some of the greatest hits of popular song, from Tin Pan Alley to today. BroadwayWorld was on hand to capture the event, check out the photos below!
Music Director Steven Reineke said, "I am really excited to work with Matt Doyle and Ali Ewoldt on this brand new program. They have both shown themselves to be talents to watch in the past few years, and I know our fans will see that their stars really are on the rise! With this program, we look back at the history of the orchestra and American music, and as we celebrate our 35th anniversary, it is my great honor to pay tribute to my predecessor Skitch Henderson in celebration of his 100th birthday."
The New York Pops' 35th season continues on Friday, November 17, 2017, at 8:00PM at Carnegie Hall with Women of Notes: In Dedication to Female Composers and Lyricists, featuring guest artists Adam Kantor and Betsy Wolfe. This concert will pay tribute to some of the most renowned female composers and lyricists of the stage and screen.
ABOUT THE GUEST ARTISTS
Matt Doyle's Broadway credits include The Book of Mormon (Elder Price), War Horse(Billy Narracott), Spring Awakening (Hanschen), and Bye Bye Birdie (Hugo Peabody). National tour credits include Spring Awakening (Melchior). Off-Broadway credits include Sweeney Todd (Anthony), Brooklynite (Trey) and Jasper in Deadland (Jasper). Regional credits include West Side Story at ?Paper Mill Playhouse (Tony), Jasper in Deadland at the 5th Avenue Theater in Seattle (Jasper), and Giant at Dallas Theater Center (Jordy Jr). Film and TV credits include a recurring role on Gossip Girl (Jonathan) and ?Private Romeo (Glenn). Recordings include Bare (Peter). Matt's solo EPs, Daylight and Constant (co-written by Will Van Dyke), are available on iTunes. Matt will next appear in the Off-Broadway production of A Clockwork Orange at New World Stages.
Ali Ewoldt is currently starring as Christine in The Phantom of the Opera on Broadway. Her other credits include: Lincoln Center's Broadway revival of The King and I, the first Broadway revival and National Tour of Les Misérables (Cosette), The Fantasticks Off-Broadway (Luisa), West Side Story (Broadway 1st National Tour, PCLO, The MUNY, MTWichita: Maria), A Funny Thing Happened on the Way to the Forum (The MUNY), The King and I (Lyric Opera of Chicago: Tuptim), Carnival (Musicals Tonight: Lili), A Christmas Carol (McCarter Theatre: Fan), The Secret Garden (FITC: Rose) and concerts at Alice Tully Hall, The Town Hall, and Feinstein's/54 Below. TV and film credits include The Michael J. Fox Show, Yield (Leviathan Lab), and DRAMA (webseries). Ali received a BA in Psychology from Yale University. www.aliewoldt.com
Photo Credit: Genevieve Rafter Keddy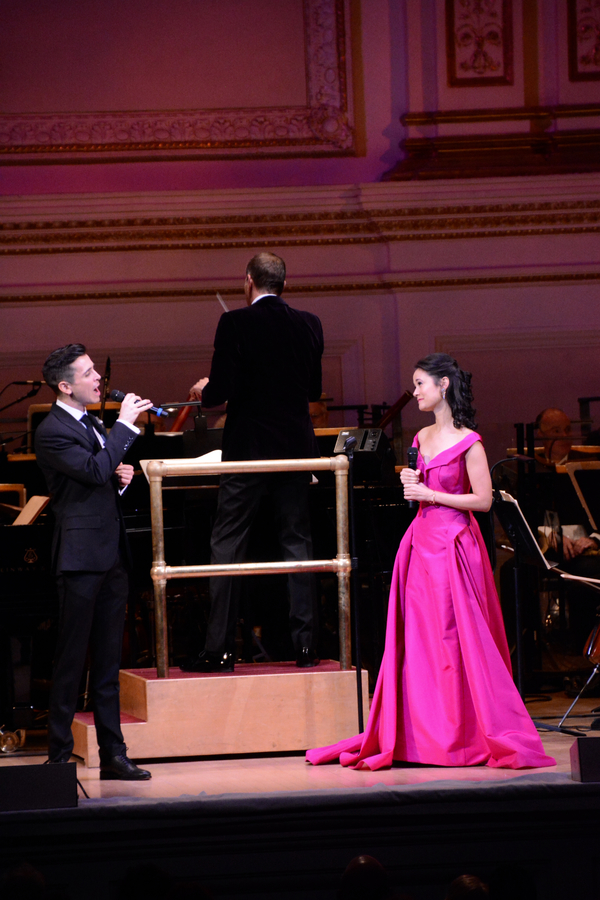 Matt Doyle, Steven Reineke and Ali Ewoldt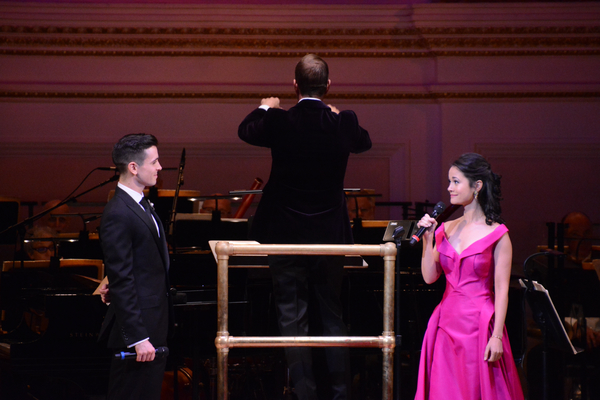 Matt Doyle and Ali Ewoldt

Matt Doyle and Ali Ewoldt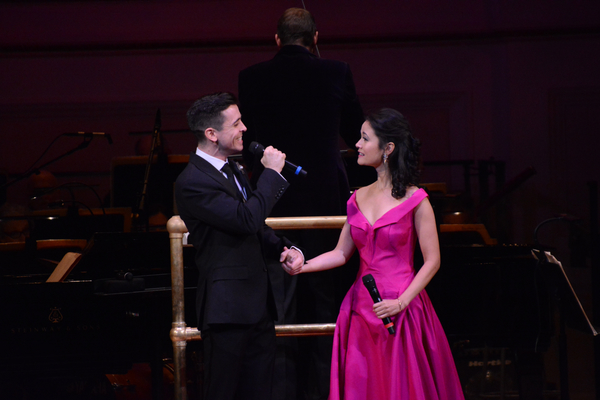 Matt Doyle and Ali Ewoldt

Guest conductor Paul Bernstein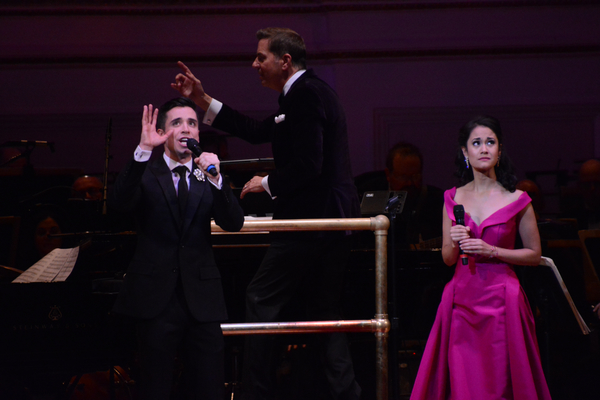 Matt Doyle, Steven Reineke and Ali Ewoldt

Matt Doyle and Ali Ewoldt

Matt Doyle and Ali Ewoldt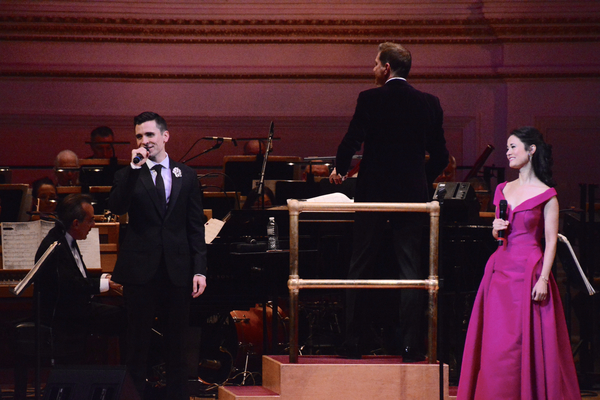 Matt Doyle, Steven Reineke and Ali Ewoldt

Ali Ewoldt and Matt Doyle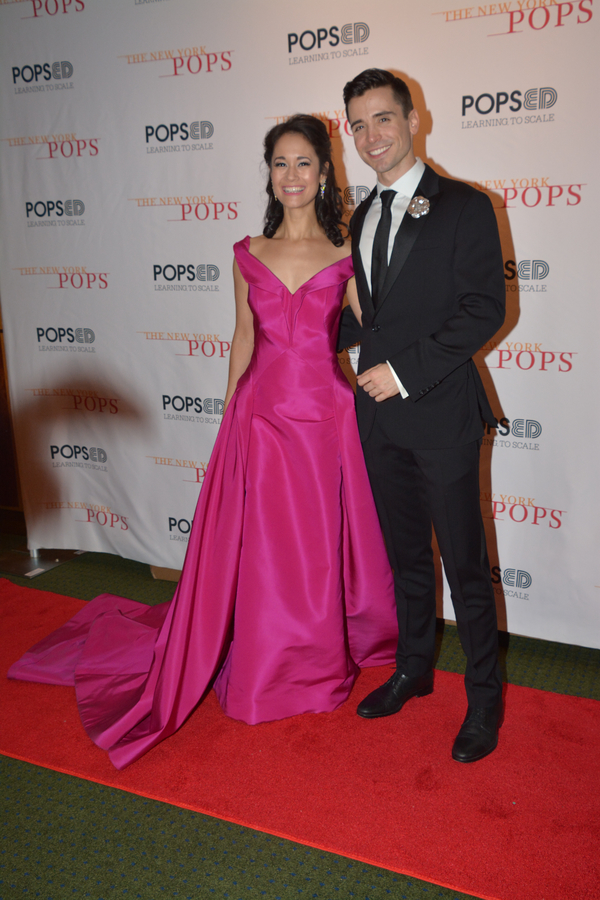 Ali Ewoldt and Matt Doyle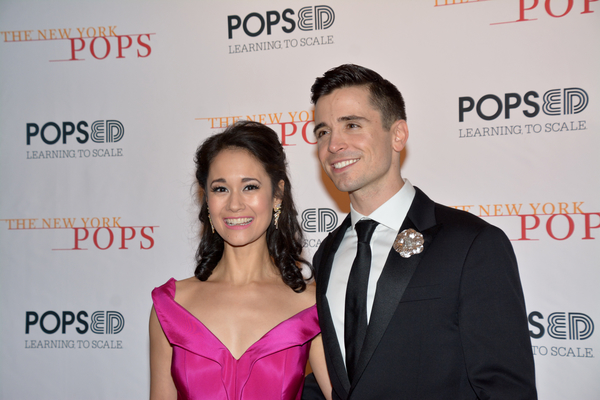 Ali Ewoldt and Matt Doyle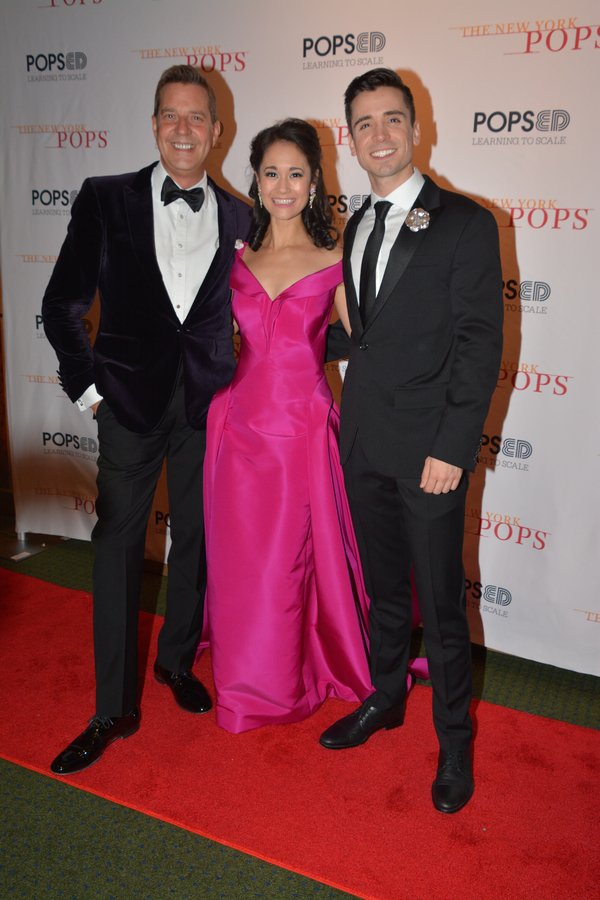 Steven Reineke, Ali Ewoldt and Matt Doyle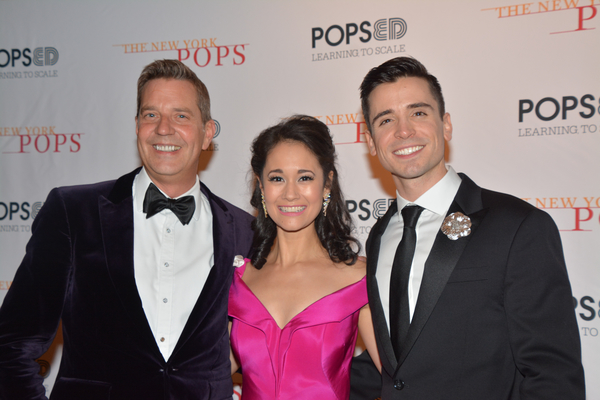 Steven Reineke, Ali Ewoldt and Matt Doyle

Related Articles