Photo Coverage: Inside Shaw New York's 2014 Critic Symposium
On Monday, December 1st the 2014 Shaw New York Critics' Symposium was held at The Players Club before a sold out crowd.
A team of critics examine the ever-changing needs of their field, how their world has changed and how they predict their roles in the arts will continue to evolve.
This panel included Joe Dziemianowicz (NY Daily News), Adam Feldman (TimeOut NY), Frank Rizzo (Hartford Courant/Variety), David Rooney(The Hollywood Reporter), Elisabeth Vincentelli (New York Post), and Jason Zinoman (The New York Times), moderated by Frank Rizzo (Hartford Courant).
Gingold Theatrical Group presents these events annually. Gingold Theatrical Group is a human rights arts organization using the work of George Bernard Shaw as its guide.
As George Bernard Shaw began his theatrical career as a critic and arts journalist, GTG presents this annual forum for critics to meet and discuss their world in front of an audience.
This event was part of Gingold Theatrical Group's Shaw New York 2014 festival, which includes the now-running production of Shaw's MAJOR BARBARA at the Pearl Theatre Company. GTG's Shaw Symposium will take place on Monday, December 8th at The Players. The festival's Shaw Concert (with the Tesla Quartet) happens on Monday, December 15th, also at The Players. The final festival event will feature a new play by Time Out New York's David Cote as part of GTG's Project Shaw series.
For more information about these events: www.gingoldgroup.org or phone 212.355.7823
Check out photos from inside the special event below!
Photo Credit: Genevieve Rafter Keddy
_____________________________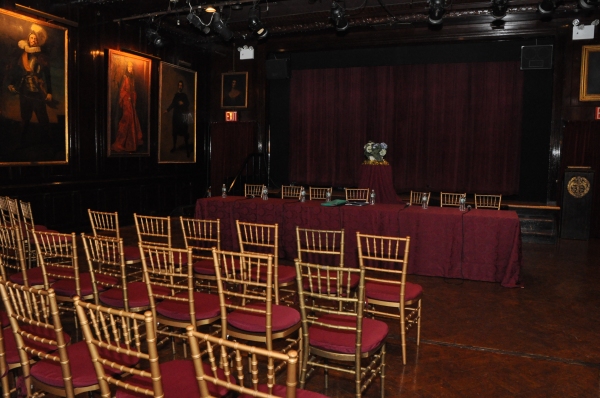 Critic Symposium 2014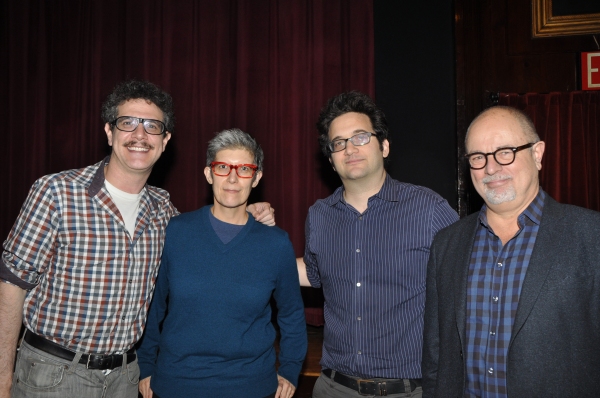 Adam Feldman. Elisabeth Vincentelli, Jason Zinoman and Frank Rizzo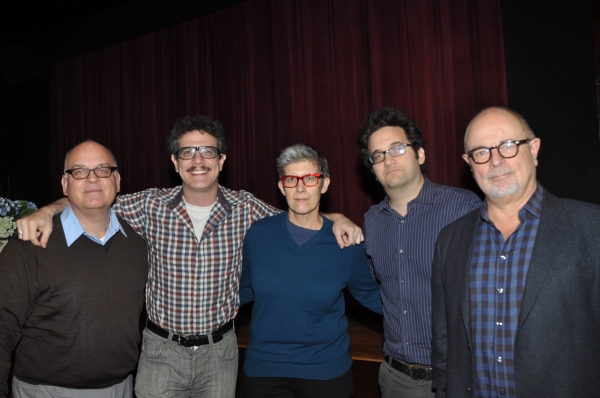 Joe Dziemianowicz, Adam Feldman. Elisabeth Vincentelli, Jason Zinoman and Frank Rizzo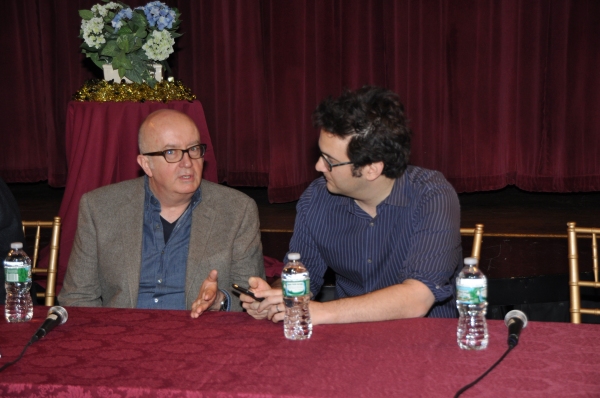 David Rooney and Jason Zinoman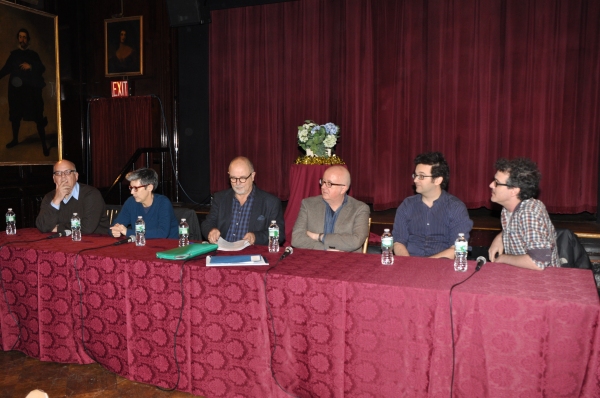 Joe Dziemianowicz (NY Daily News), Elisabeth Vincentelli (New York Post), Frank Rizzo (Hartford Courant), David Rooney (Hollywood Reporter) Jason Zinoman (The New York Times) and Adam Feldman (Time Out New York)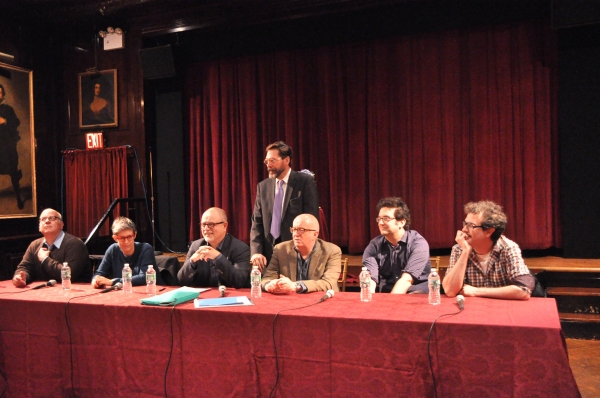 David Staller introducing the panel Joe Dziemianowicz (NY Daily News), Elisabeth Vincentelli (New York Post), Frank Rizzo (Hartford Courant), David Rooney (Hollywood Reporter) Jason Zinoman (The New York Times) and Adam Feldman (Time Out New York)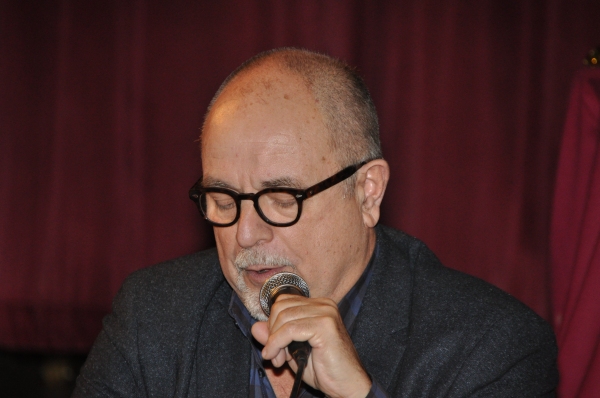 Frank Rizzo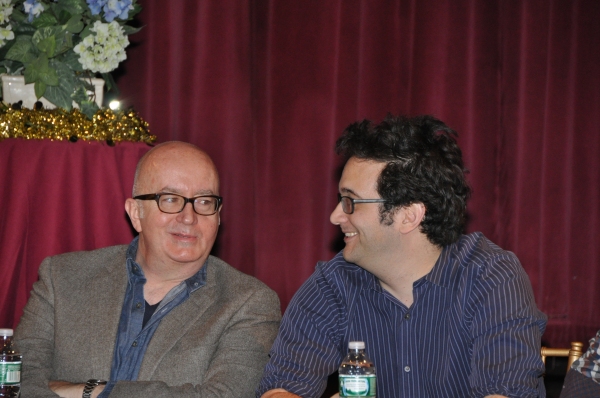 David Rooney and Jason Zinoman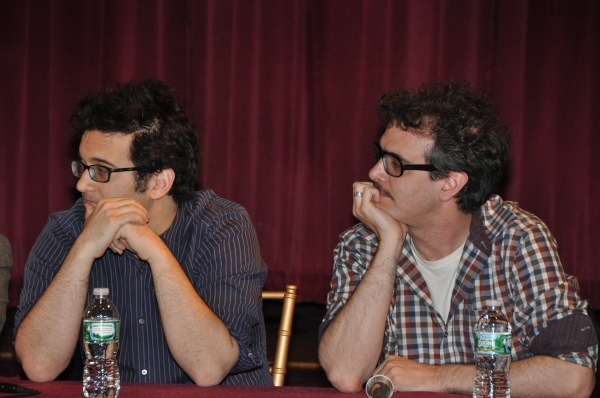 Jason Zinoman and Adam Feldman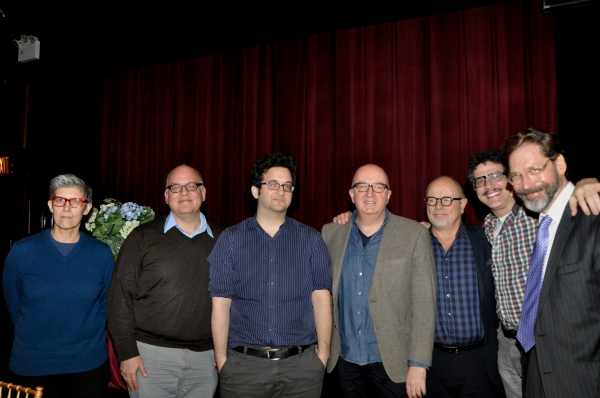 Elisabeth Vincentelli, Joe Dziemianowicz, Jason Zinoman, David Rooney, Frank Rizzo, Adam Feldman and David Staller