Click Here for More Articles on HAIR
Photo Coverage: HAIR Opening Night Party
HAIR began preview performances on Friday, March 6th, and celebrated its official opening last night, Tuesday, March 31, 2009. After a smash-hit run at Central Park's Delacorte Theater last summer, HAIR returns to Broadway for the first time in over 30 years. BroadwayWorld.com's cameras partied down with the cast as the post show celebration began!
The story of a group of young Americans searching for love and peace during the Vietnam era, HAIR is a timeless portrait of a movement that changed the world. Its groundbreaking rock score paved the way for some of the greatest musicals of our time. Now, the "Age of Aquarius" dawns again in this jubilant new production directed by Diane Paulus, with choreography by Karole Armitage. HAIR features a book and lyrics by Gerome Ragni and James Rado, and music by Galt MacDermot.
The complete cast of HAIR includes Sasha Allen (Dionne, White Boys Trio), Ato Blankson-Wood (Tribe), Steel Burkhardt (Electric Blues Quartet, Tribe), Jackie Burns (Black Boys Trio, Tribe), Briana Carlson-Goodman (Swing), Allison Case (Crissy), Gavin Creel (Claude), Lauren Elder (Tribe), Allison Guinn (Tribe), Chasten Harmon (Swing), Anthony Hollock (Tribe), Jay Armstrong Johnson (u/s Claude), Kaitlin Kiyan (Black Boys Trio, Tribe), Andrew Kober (Margaret Mead, Dad, Tribe), Josh Lamon (Swing), Megan Lawrence (Mother), Caissie Levy (Sheila), Nicole Lewis (White Boys Trio, Tribe), Ryan Link (u/s Berger), John Moauro (Tribe), Darius Nichols (Hud), Brandon Pearson (Tribe), Paris Remillard (Tribe), Megan Reinking (Black Boys Trio, Tribe), Bryce Ryness (Woof), Michael James Scott (Swing), Saycon Sengbloh (Abraham Lincoln, White Boys Trio, Tribe), Maya Sharpe (Tribe), Kacie Sheik (Jeanie, Tribe), Theo Stockman (Hubert, Tribe), Will Swenson (Berger) and Tommar Wilson (Tribe).
The creative team also includes Scott Pask (scenic design), Michael McDonald (costume design), Kevin Adams (lighting design) and Acme Sound Partners (sound design).
HAIR is presented on Broadway by The Public Theater (Oskar Eustis, Artistic Director; Andrew D. Hamingson, Executive Director) Jeffrey Richards, Jerry Frankel, Gary Goddard Entertainment, Kathleen K. Johnson, Nederlander Presentations, Inc., Fran Kirmser Productions/Jed Bernstein, Marc Frankel, Broadway Across America, Barbara Manocherian/WenCarLar Productions, JK Productions/Terry Schnuck, Andy Sandberg, Jam Theatricals, The Weinstein Company / Norton Herrick, Jujamcyn Theaters, Joey Parnes and by special arrangement with Elizabeth Ireland McCann.
Tickets for HAIR (starting at $37.00) are available via Telecharge.com, by calling (212) 239-6200 or at the box office of the Hirschfeld Theatre (302 W 45th Street). The performance schedule is as follows: Tuesday at 7:00 p.m., Wednesday - Friday at 8:00 p.m., Saturday at 2:00 & 8:00 p.m., Sunday at 2:00 & 7:30 p.m.
Photos by Linda Lenzi

Will Swenson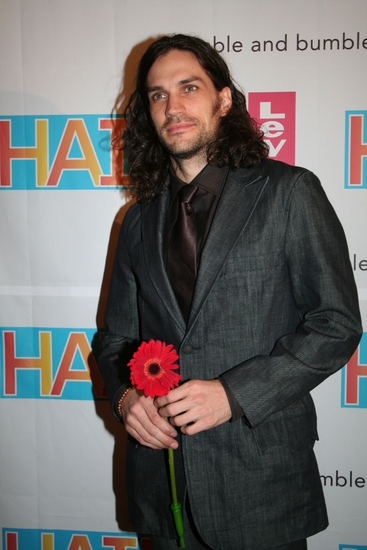 Will Swenson

Gavin Creel

Bryce Ryness

Bryce Ryness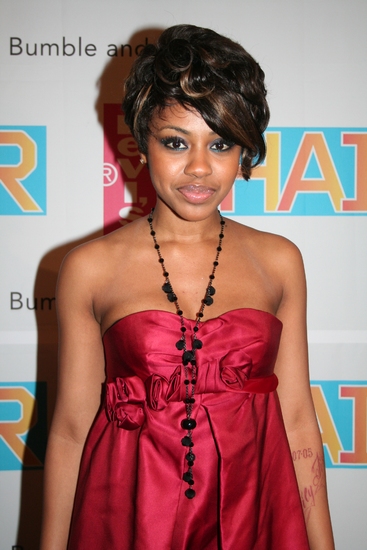 Sasha Allen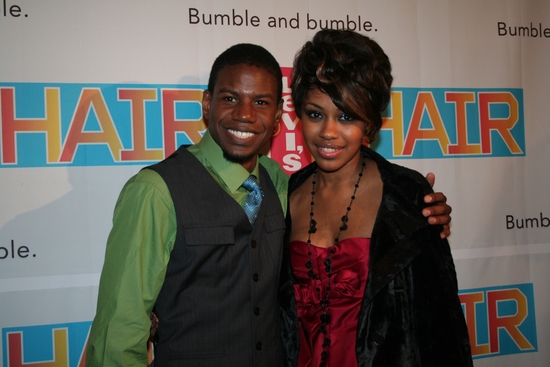 Darius Nichols and Sasha Allen

Kacie Sheik

Allison Case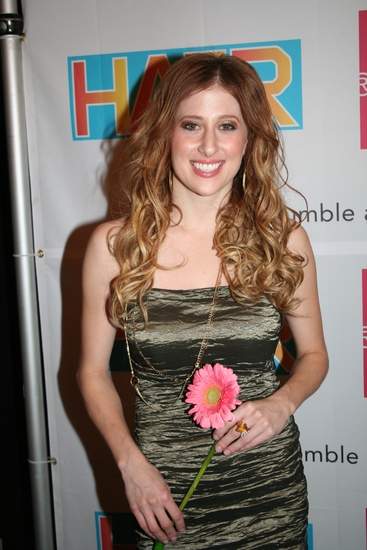 Caissie Levy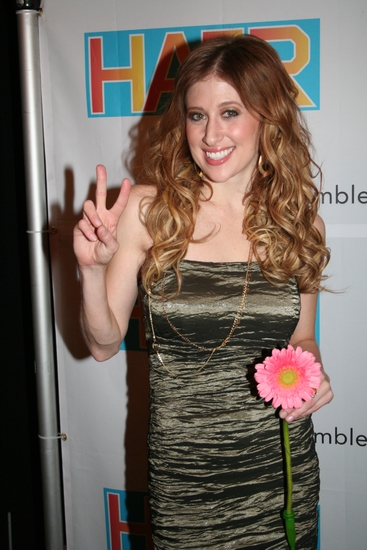 Caissie Levy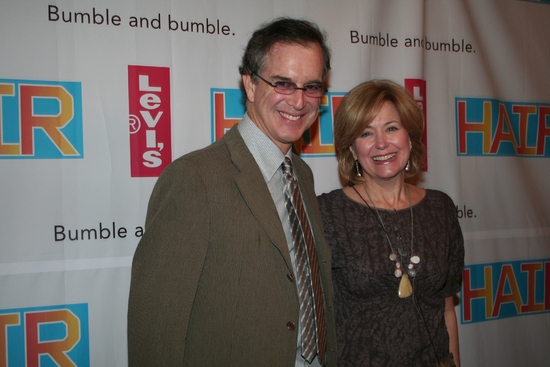 Gary Trudeau and Jane Pauley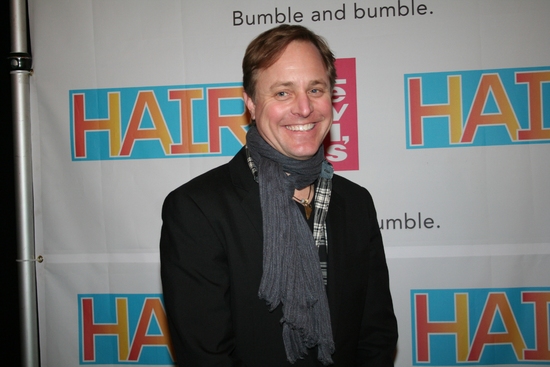 Scott Pask
(Set Designer)

Blythe Danner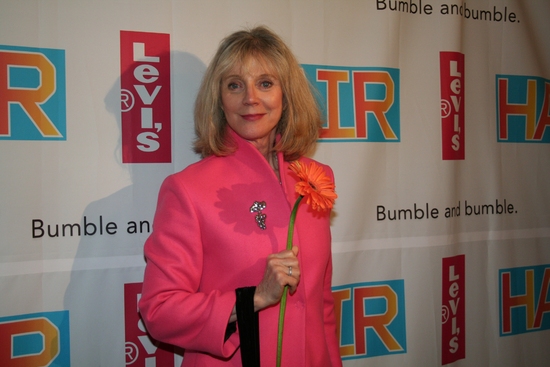 Blythe Danner

Tovah Feldshuh

Tovah Feldshuh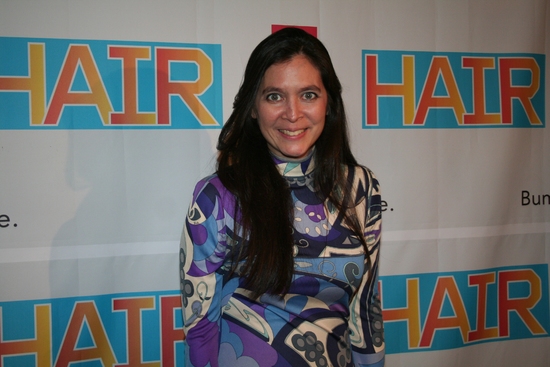 Diane Paulus (Director)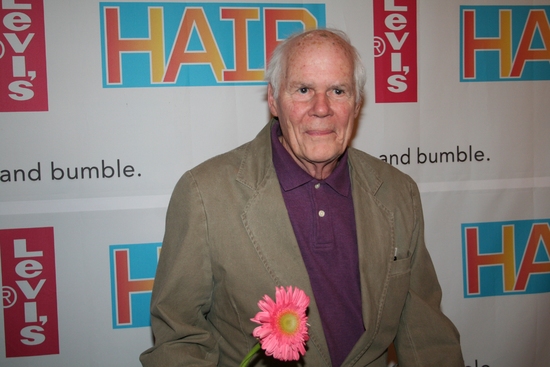 Galt MacDermot (Composer)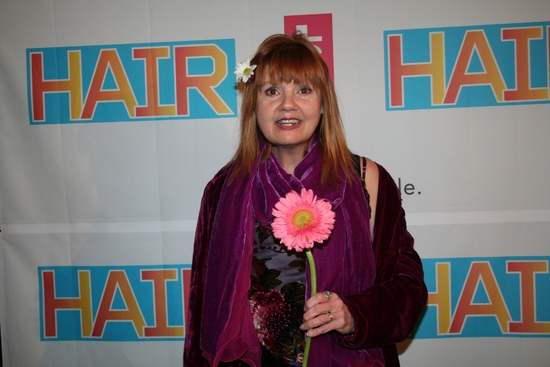 Annie Golden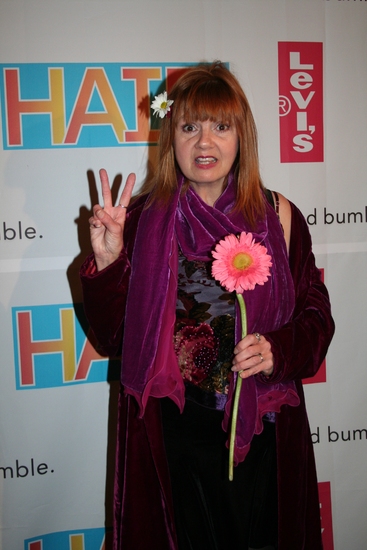 Annie Golden

Chester Gregory

Chester Gregory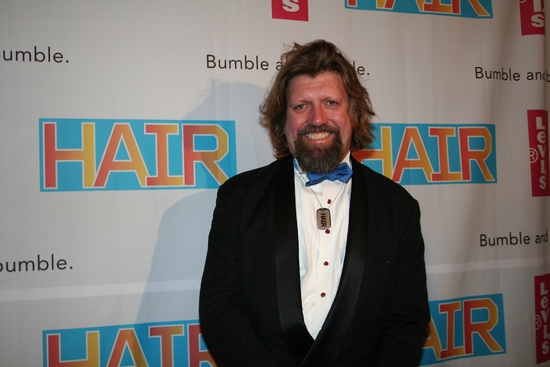 Oskar Eustis

Anthony Hollock

Anthony Hollock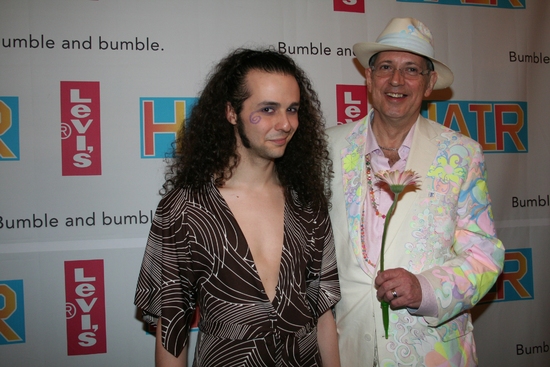 Anthony Hollock and Tsar Zfren

Theo Stockman, Paris Remillard and Andrew Kober

Wilbur Bascomb, Nadia DiGiallonardo (Music Director) and Bernard Purdie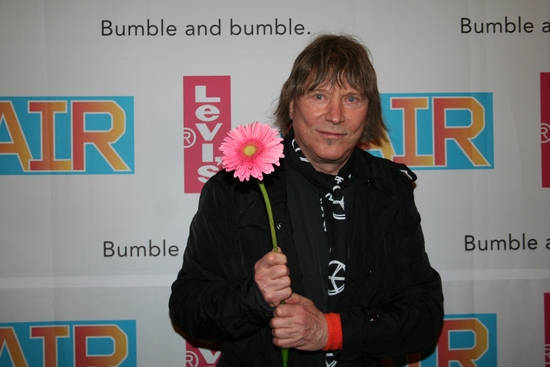 James Rado (Book & Lyrics)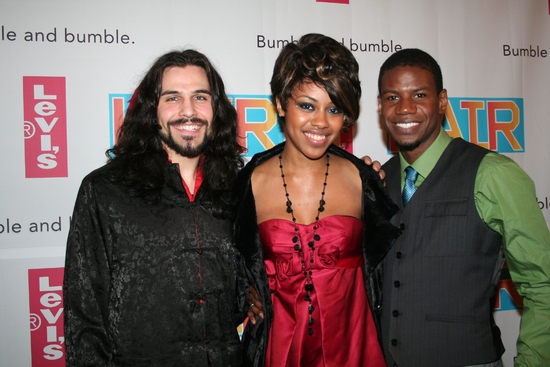 Steel Burkhardt, Sasha Allen and Darius Nichols

Michael McDonald (Costume Designer)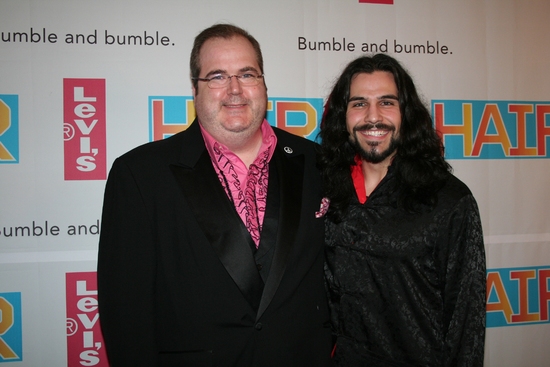 Michael McDonald and Steel Burkhardt

Gavin Creel

Briana Carlson-Goodman, Chasten Harmon and Jay Armstrong Johnson

Michael James Scott, Ryan Link, Briana Carlson-Goodman, Chasten Harmon and Jay Armstrong Johnson

Tommar Wilson

Tommar Wilson

John Moauro and Ato Blankson-Wood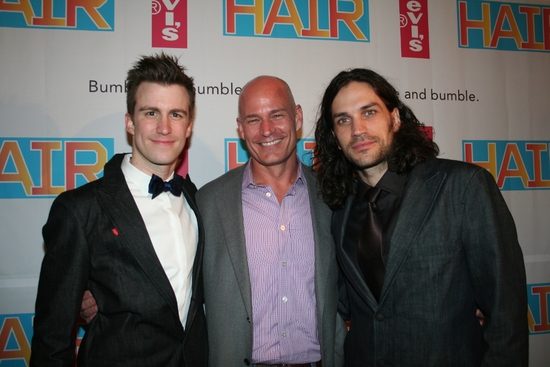 Gavin Creel, Robert Hanson (President of Levi's) and Will Swenson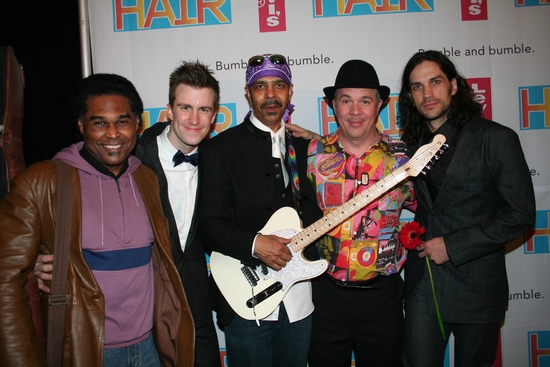 Wilbur Bascomb, Gavin Creel, Steve Bargonetti, Vince MacDermot and Will Swenson

Saycon Sengbloh and Nicole Lewis

Kaitlin Kiyan, Lauren Elder and Allison Guinn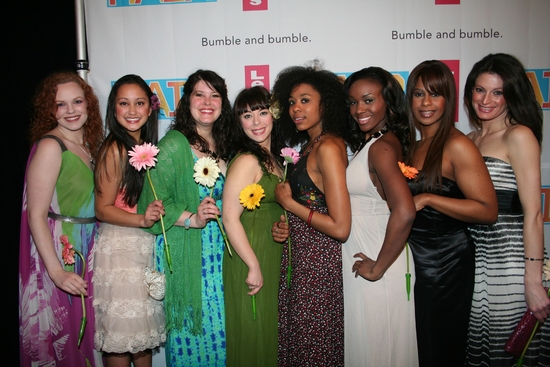 Megan Reinking, Kaitlin Kiyan, Lauren Elder, Allison Guinn, Maya Sharpe, Saycon Sengbloh, Nicole Lewis and Jackie Burns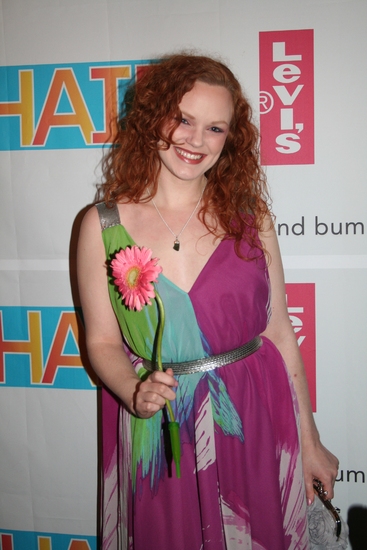 Megan Reinking

Kacie Sheik, Caissie Levy and Allison Case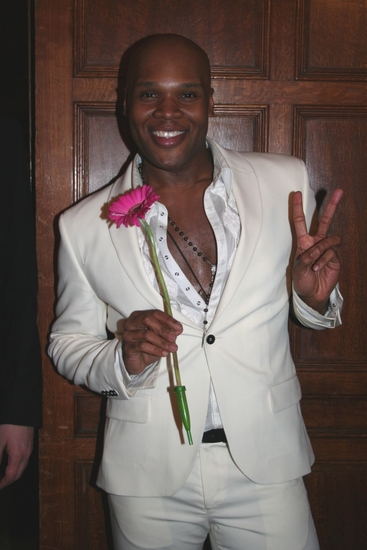 Michael James Scott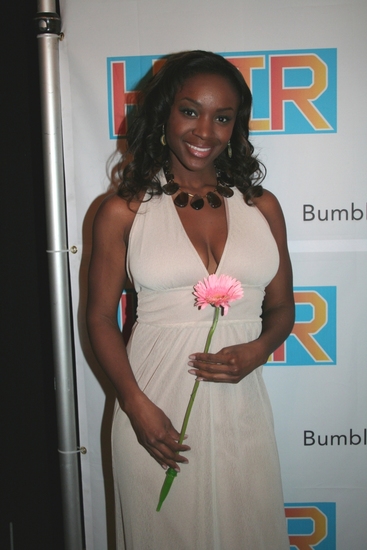 Saycon Sengbloh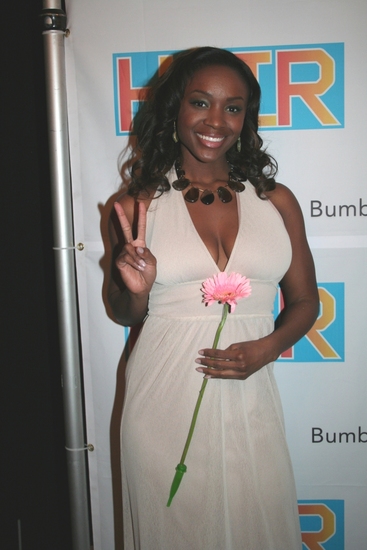 Saycon Sengbloh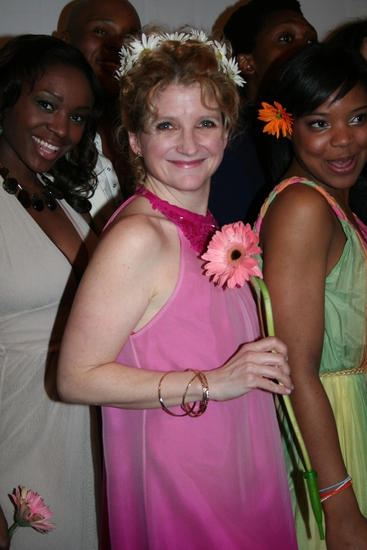 Saycon Sengbloh, Megan Lawrence and Chasten Harmon

Ryan Link, Saycon Sengbloh and Megan Lawrence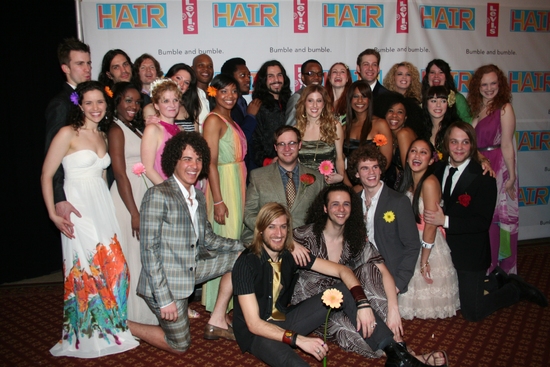 The cast of HAIR

The cast of HAIR