Click Here for More Articles on HAIR
Photos: HAIR Cast Holds Broadway Impact Be-In!
Cast members from the critically acclaimed first national tour of HAIR: The American Tribal Love-Rock Musical, now on Broadway at the St. James Theatre for a "Summer of Love" run, held another "Be-In" performance to benefit Broadway Impact yesterday, August 7th at the Cooper Square Hotel Penthouse (25 Cooper Square, 3rd Avenue between 5th and 6th Streets). Check out photos from the event below!
As part of the Joe's Pub Summer Salon Series, the concert featured songs from HAIR, along with original songs and cast favorites. The cast was joined by HAIR alumni Ato Blankson-Wood, Allison Case, Andrew Kober, Brandon Pearson and Maya Sharpe along with special guests Morgan Karr, Rachel Potter and Alysha Umphress. 
Broadway Impact is a grassroots organization of the Theatre community and its fans, mobilizing in support of marriage equality. A community of actors, directors, stage managers, fans, producers - pretty much anyone who has ever seen, been in, or worked on a Broadway show - Broadway Impact is united by the simple belief that anyone who wants to should be able to get married.
Joe's Pub Salon Series: The salon performances, which will take place in the hotel's scenic 21st-floor penthouse, are open to the public and will represent the quality and diversity of programming which is paramount to the mission of Joe's Pub. In addition to the performances, concert attendees will have access to a breathtaking, 360-degree view of Manhattan from the penthouse's floor-to-ceiling windows and wrap-around terrace. Drinks will be available for purchase from a full bar.
HAIR's triumphant return to Broadway follows the launch of its successful first national tour of 20 cities in 9 months during the 2010-2011 season and features members of the Central Park tribe, Broadway Revival tribe, London Revival tribe and new tribe members. The full cast includes: Steel Burkhardt (Berger), Paris Remillard (Claude), Matt DeAngelis (Woof), Kaitlin Kiyan (Crissy), Darius Nichols (Hud), Kacie Sheik (Jeanie), Phyre Hawkins (Dionne) and Caren Lyn Tackett (Sheila). The cast also includes: Shaleah Adkisson, Emily Afton, Nicholas Belton, Larkin Bogan, Corey Bradley, Marshal Kennedy Carolan, Laura Dreyfuss, Mike Evariste, Lulu Fall, Tripp Fountain, Nkrumah Gatling, Allison Guinn, Sara King, Josh Lamon, John Moauro, Christine Nolan, Emmy Raver-Lampman, Arbender Robinson, Cailan Rose, Tanesha Ross, Jen Sese and Lee Zarrett.
Tickets for HAIR ($37 - $120) are available via Telecharge.com, by calling (212) 239-6200, or in person at the St. James Theatre box office (246 West 44th Street). The schedule is as follows: Monday and Tuesday at 7:00 p.m., Wednesday at 2:00 and 8:00 p.m., Thursday at 7:00 p.m., Friday at 8:00 p.m., and Saturday at 2:00 & 8:00 p.m.
Photo Credit: Peter James Zielinski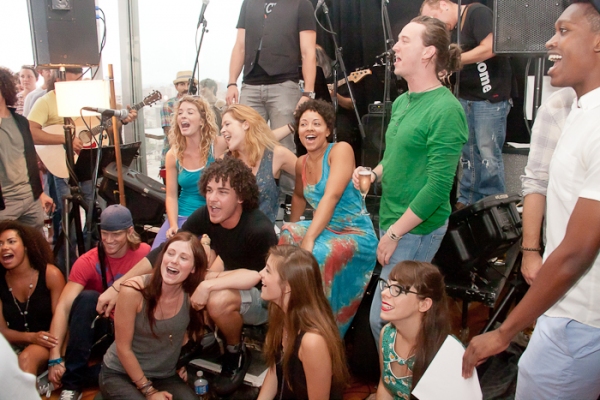 The Tribe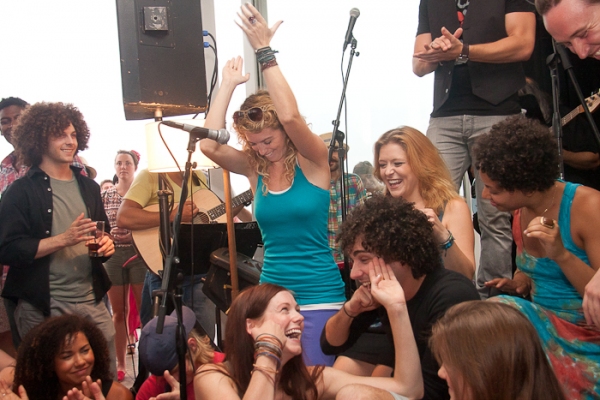 The Tribe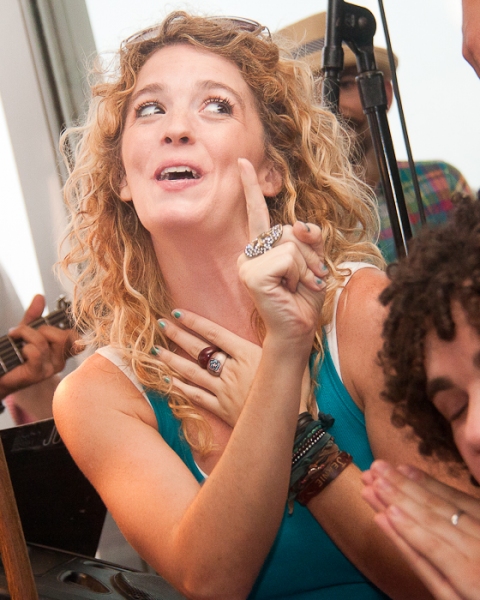 Kacie Sheik

The Tribe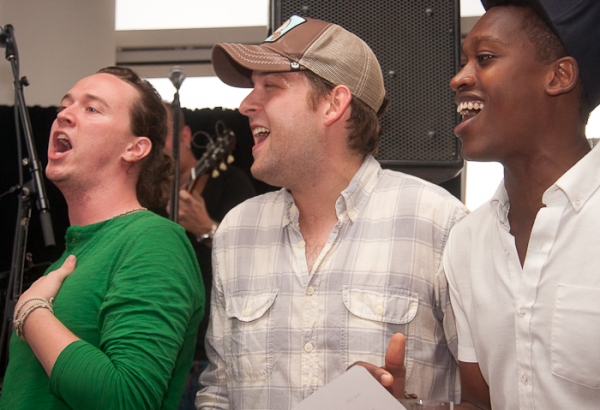 Andrew Kober and Tribe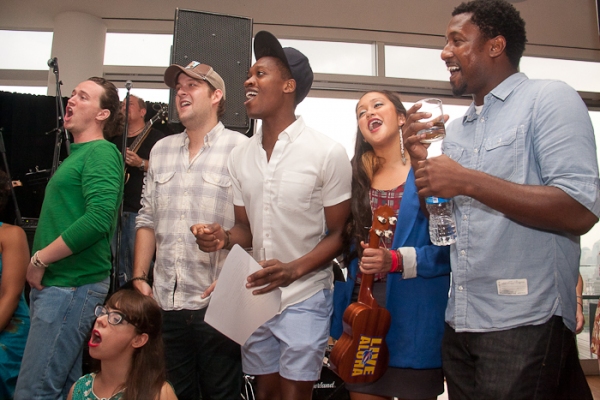 The Tribe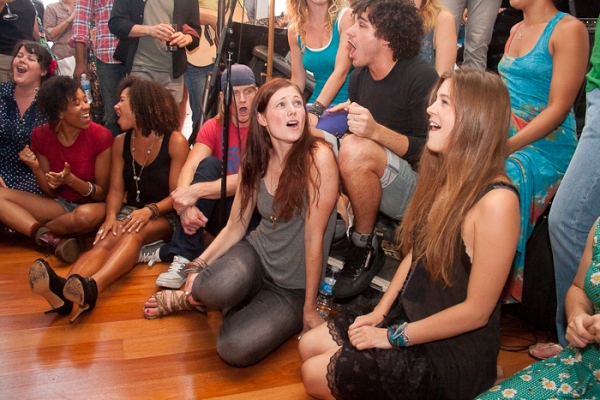 The Tribe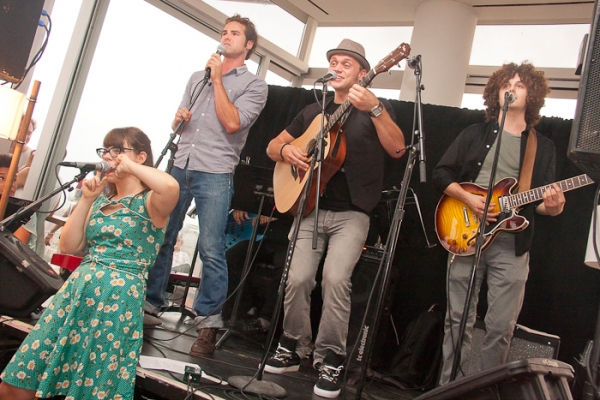 Allison Guinn, Nicholas Belton, and Matt DeAngelis

Allison Case, Katie Kiyan, and Kacie Sheik

Allison Case, Katie Kiyan, and Kacie Sheik

Allison Guinn and Nkrumah Gatling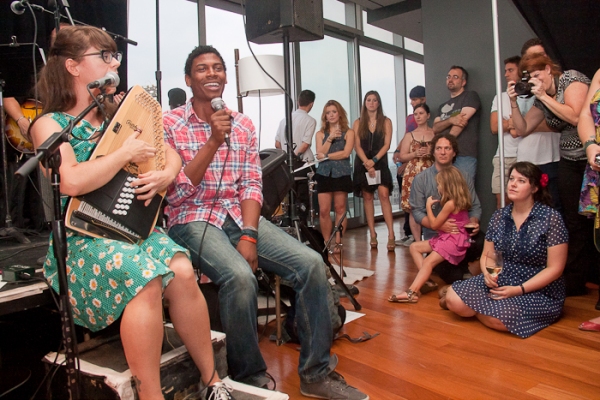 Allison Guinn and Nkrumah Gatling

Shaleah Adkisson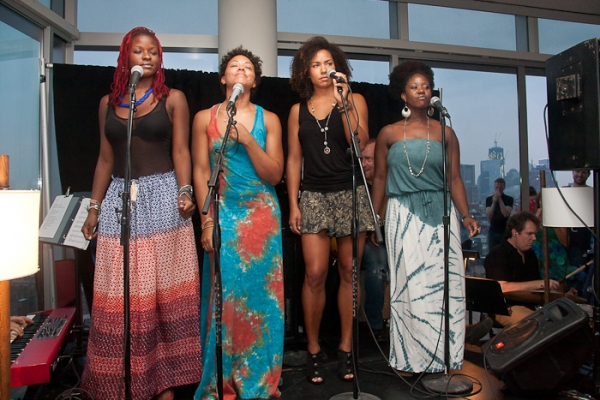 Lulu Fall, Shaleah Adkisson, Tanesha Ross, and Phyre Hawkins

Lulu Fall, Shaleah Adkisson, Tanesha Ross, and Phyre Hawkins

Matt DeAngelis and Rachel Potter

The Tribe

The Tribe