Photos: De Tagle, Go, Broadway Barkada et al. at 114th Philippine Independence Celebration
Filipino musical theater artists Anna Maria Perez de Tagle ("Godspell" - Broadway), Rachelle Ann Go (Disney's "The Little Mermaid" - Manila), Ryan Cayabyab ("Katy!," "Larawan,"), Kirby Asunto ("Child Access Broadway"), Liz Casasola ("Imelda," "Girl Crazy"), Ryan Cayabyab Singers, Broadway Barkada, a group of New York-based Filipino actors, singers, and dancers that have been performing in various Broadway and Off-Broadway productions, and GMA Pinoy TV talents Dingdong Dantes and Aljur Abrenica headlined the Philippine Independence Day Council's (PIDCI) well attended 114th Philippine Independence Parade and cultural show held on Madison Avenue Sunday afternoon.
MyFoxNY.com has described the event as the "biggest celebration of Philippine independence outside of the Philippines," which PIDCI, the umbrella organization of Filipino-American business, nonprofit, and religious groups, among others that is primarily dedicated to promoting Filipino cultural heritage and traditions, has been organizing since the 1990s to help raise funds for its member organizations' charity projects in the United States and in the Philippines.
Yesterday's festival attracted an estimated 100,000 participants and spectators that came from the New York Tri-State area, Delaware, Louisiana, Maine, Massachusetts, New Hampshire, Oklahoma, Pennsylvania, Rhode Island, and Vermont.
Photos by Oliver Oliveros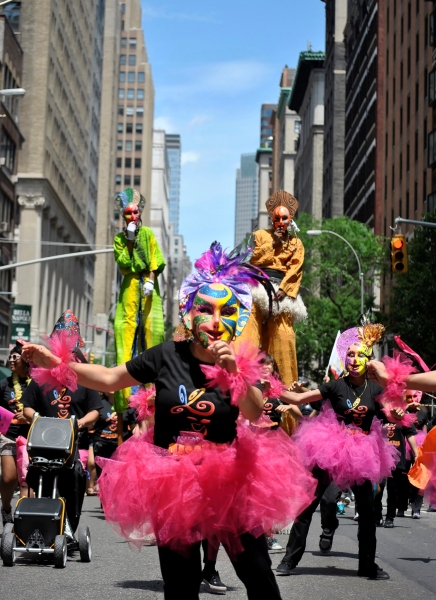 MassKara Festival performers
Anna Maria Perez de Tagle, Robby Manubay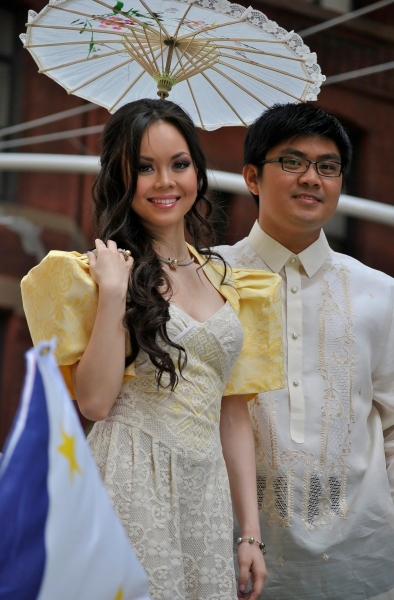 Anna Maria Perez de Tagle, Robby Manubay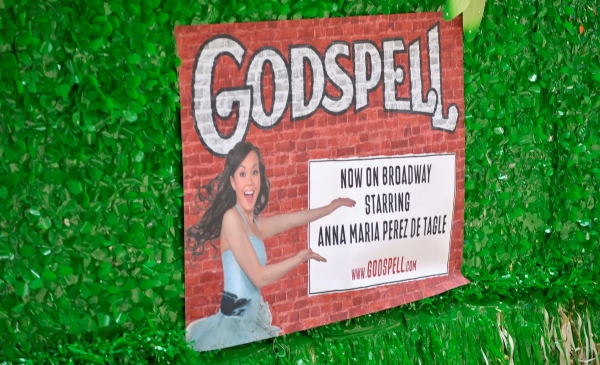 "Godspell" poster attached to a parade float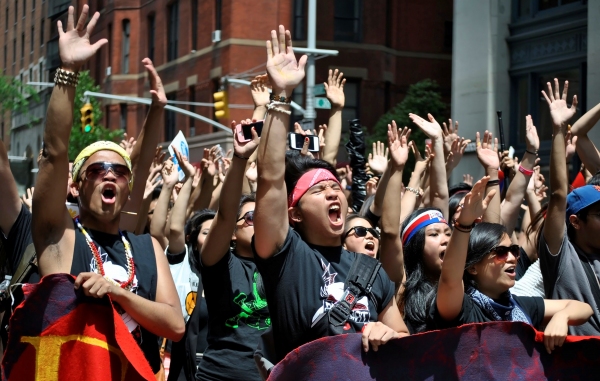 Ma-Yi Theater Company actors perform on U.S. Pinoys for Good Governance parade float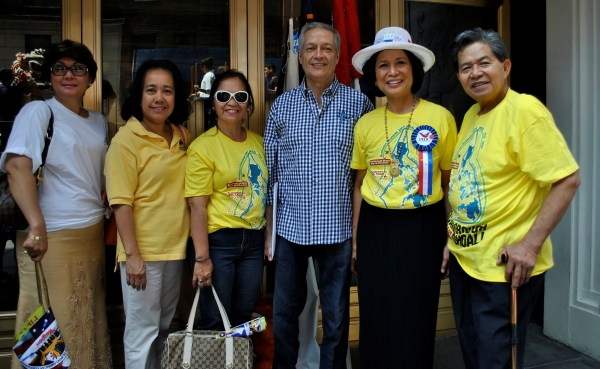 Jorge Ortoll, Loida Nicolas Lewis, and members of U.S. Pinoys for Good Governance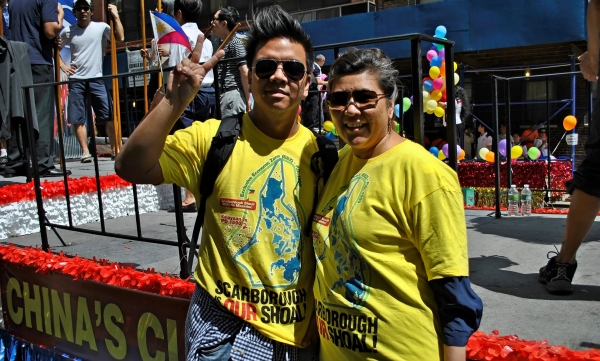 "Prison Dancers" web series' creators Romeo Candido and Ana Serrano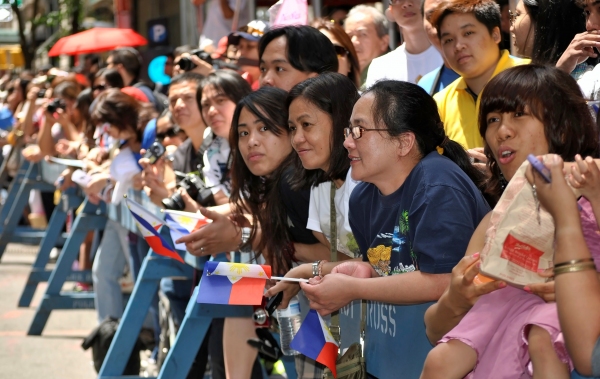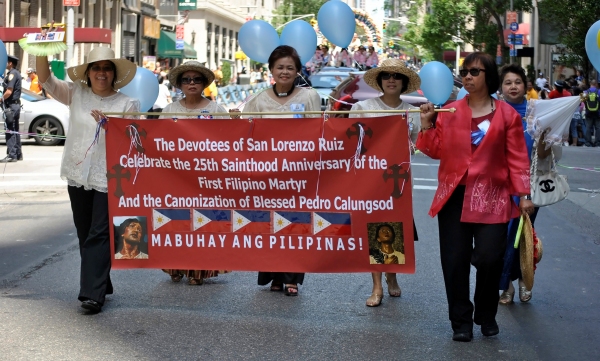 Nilda Jaynal. Cora Lontok, Tess Baxa, Amy Lerum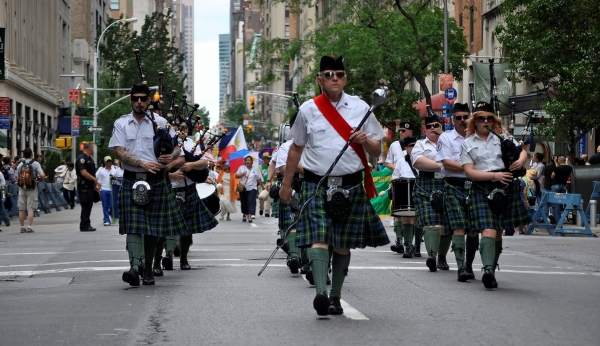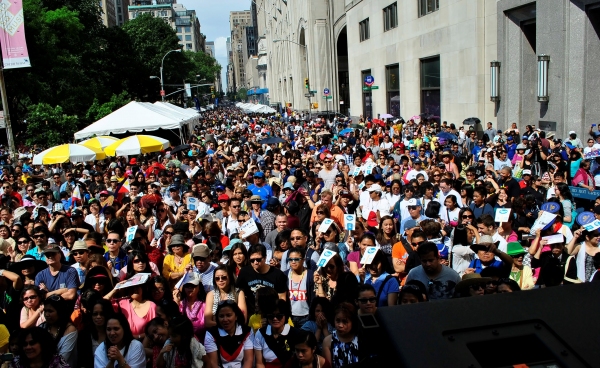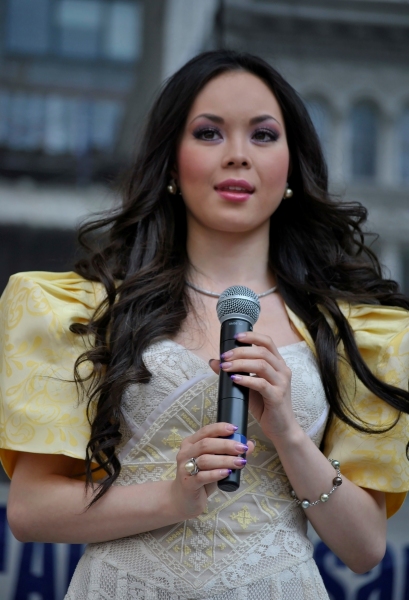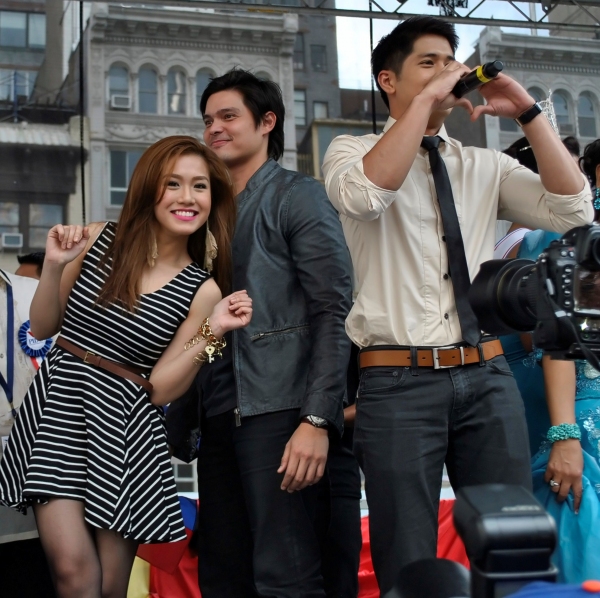 Rachelle Ann Go, Dingdong Dantes, Aljur Abrenica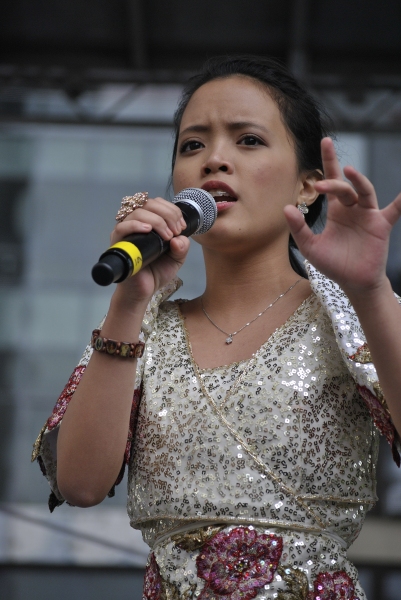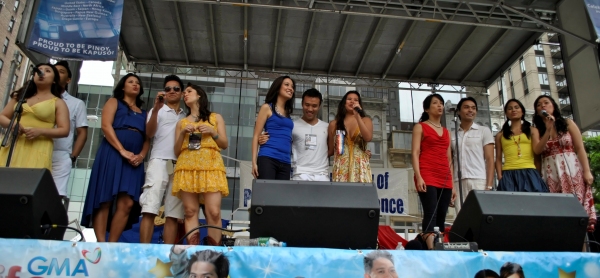 Broadway Barkada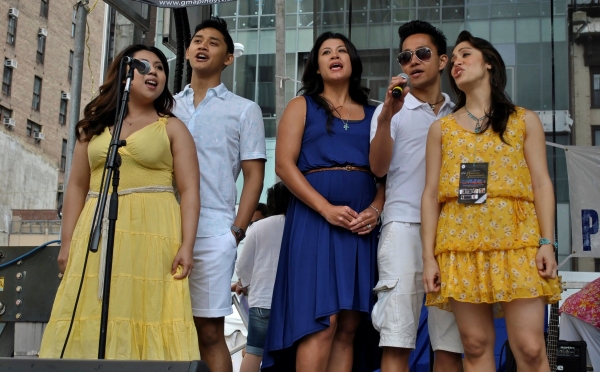 Broadway Barkada
Broadway Barkada
Broadway Barkada
Ryan Cayabyab Singers