Photo Coverage: Danny Aiello Visits Backstage with Peter LeDonne
This week Danny Aiello will talk to Peter LeDonne about his book "I Only Know Who I Am When I Am Somebody Else". It's a memoir in which Danny details his life going from being an announcer of buses on the PA system to becoming an Oscar nominated actor.
Tom Dugan, who wrote and stars in Wiesenthal now at The Acorn Theatre and William Franzblau who runs Franzblau Media Inc. also were guests on this weeks Backstage with Peter LeDonne. Nightlife correspondent Jamie deRoy as usual filled the radio audience in on Cabaret and Theatre events in New York City.
The 970 AM radio program is recorded live at Patsy's restaurant every Wednesday and broadcast Sundays from 12-1PM.
Having lunch at Patsy's was Steve Tyrell, who is currently appearing to sold out audiences at The Carlyle until New Years. Steve and Danny will be reminiscing about Frank Sinatra on a SIRUS radio program coming from Patsy's on the 99th birthday of it's famed patron. Frank and his gang could often be spotted in the upstairs dinning room.
Photo Credit: Stephen Sorokoff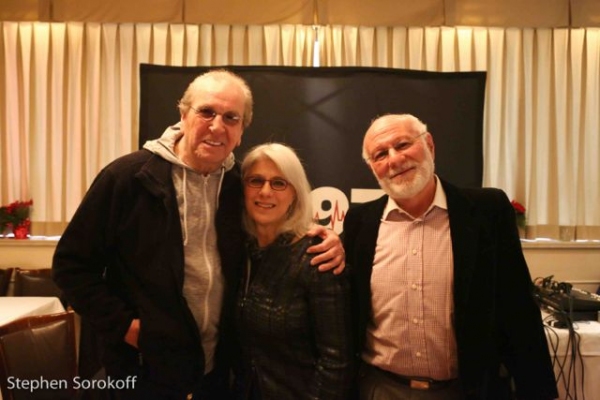 Danny Aiello, Jamie deRoy, Peter LeDonne

Peter LeDonne, Jamie deRoy, Danny Aiello

Tom Dugan

Peter LeDonne, Jamie deRoy, William Franzblau

Stephen Sorokoff, Sal Scognamillo, Danny Aiello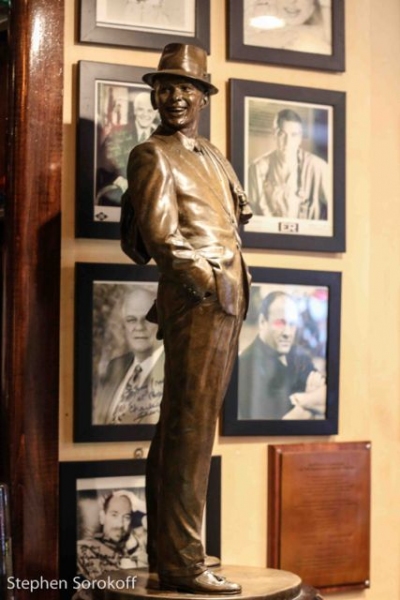 Happy Birthday Frank Patsy's