Photo Coverage: Danny Aiello Portrait Unveiled at Tony's
On March 31st, at theatre district hangout Tony's di Napoli, Tony's DiNapoli Times Square unveiled a portrait of legendary performer Danny Aiello; the picture, by acclaimed artist Dan May, welcomed to Tony's Wall of Fame. Radio personality Valerie Smaldone hosted the event.
Tony's is the Times Square restaurant that has begun a tradition of having original oil painting portraits of performers hung all around the restaurant. A fiercely proud New Yorker, actor
Danny Aiello
was honored with a party as well as the portrait unveiling on a date that was extra special to him. The date was his late mother's birthday and by honoring Aiello, the restaurant also honored a woman that the actor says has been a lifelong inspiration.
After the unveiling, Aiello performed a song and video for Tony's and its staff. Smaldone wrote: "I love standard songs and the sophistication of the musical arrangements. But Danny and his team took a standard song and did something entirely unique with it. He collaborated with a new hip hop artist named Hasan. After treating us to the audio of his new songs, Danny played a video of their new song, a brand new and unique version of 'Besame Mucho.'" The video will be released in a couple of weeks, the new CD on June 1st. The new CD will include this song, and another remix of a patriotic song recorded by Aiello and Hasan called "Home America."
Aiello has appeared on Broadway in such productions as The House of Blue Leaves, Hurlyburly, The Floating Light Bulb, Gemini and Lamppost Reunion. He was nominated for an Oscar for his performance in Spike Lee's Do the Right Thing. Other film credits include 2 Days in the Valley, Leon, Ruby, Jacob's Ladder, Radio Days, Annie Hall and The Godfather Part 2, in which he played Tony Rosato.
Visit www.tonysnyc.com for more information.

Danny Aiello, Valerie Smaldone and Bruce Dimpflmaier (Tony's DiNapoli General Manager)

Danny Aiello, Valerie Smaldone and Bruce Dimpflmaier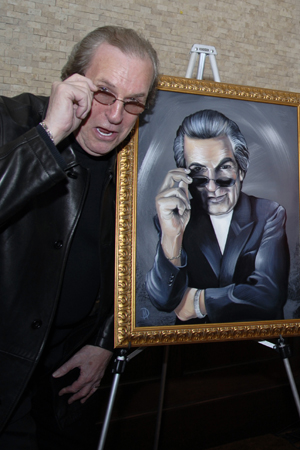 Danny Aiello

Bruce Dimpflmaier, Hasan, Danny Aiello and Valerie Smaldone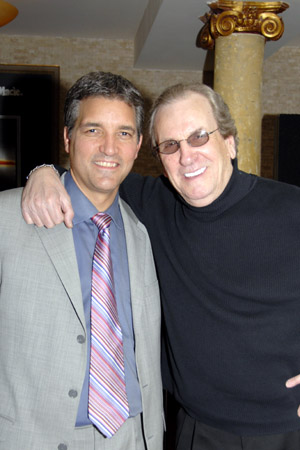 Bruce Dimpflmaier and Danny Aiello

Mike Taylor, Cee Lewis, Hasan, Bruce Dimpflmaier and Kevin Bracey (Hasan's manager)

Hasan and Danny Aiello
Related Articles
More Hot Stories For You