Photo Coverage: 'Cyrano' Opening Night & Party
Cyrano de Bergerac, Edmond Rostand's 1897 romantic classic, with a translation and adaptation by Anthony Burgess, officially opened at the Richard Rodgers Theatre (226 W. 46th Street) on Thursday, November 1, 2007. The production plays a strictly limited 10-week engagement; David Leveaux directs. The Opening Night After Party was held at Spotlight Live in Times Square.

Cyrano de Bergerac stars Kevin Kline as Cyrano de Bergerac, Golden Globe winner Jennifer Garner as Roxane and Tony Award nominee Daniel Sunjata as Christine de Neuvillette; plus Max Baker as Ragueneau, Euan Morton as Ligniere, Chris Sarandon as Comte de Guiche, John Douglas Thompson as Le Bret and Concetta Tomei as Roxane's Duenna.
The rest of the cast includes Tom Bloom as Montfleury, Peter Jay Fernandez as Carbon de Castel-Jaloux, MacIntyre Dixon as Jodelet, Carman Lacivita as Vicomte de Valvert.  Nance Williamson, Piter Marek, Baylen Thomas, Daniel Stewart Sherman, Keith Eric Chappelle, Thomas Schall, Davis Duffield, Alexander Sovronsky, Lucas Papaelias, Fred Rose, Stephen Balantzian, Amefika El-Amin, Ginifer King, Kate Guyton, Leenya Rideout. 
"Based on a true story, Cyrano de Bergerac is a classic tale of romance and tragedy.  The soulful poet/philosopher and brilliant swordsman Cyrano (Kline), a cadet in the French Army, falls for the beautiful, strong-willed Roxane (Garner), but is too ashamed of his large nose to tell her.  Instead, when he learns that she loves the handsome Christian de Neuvillette (Sunjata), his dim-witted comrade, he pens poetry and love letters to Roxane on Christian's behalf.  After many years, the truth is revealed.  Will love or beauty conquer all?" describe press notes.
Cyrano de Bergerac features scenic design by Tom Pye (Fiddler on the Roof), costume design by Gregory Gale (Urinetown), lighting design by Donald Holder (Movin' Out) and sound design by David Van Tiegham (Doubt). 
Tickets to Cyrano de Bergerac can be purchased at www.Ticketmaster.com.
CLICK HERE for Photos of Cyrano Opening Night Arrivals

Photos by Walter McBride / Retna Ltd.

Cyrano de Bergerac opened Thursday, November 1, 2007 at the Richard Rodgers Theatre
CURTAIN CALL


The ensemble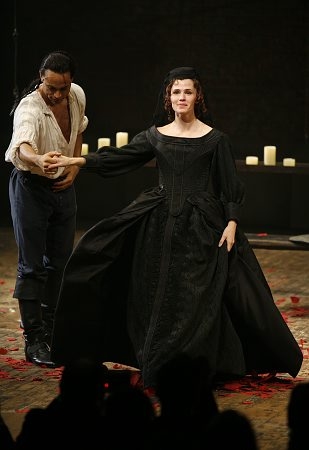 Daniel Sunjata and Jennifer Garner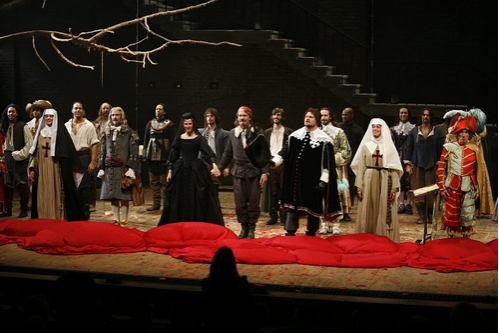 The company

(center) Daniel Sunjata, Jennifer Garner and Kevin Kline

(center) Daniel Sunjata, Jennifer Garner and Kevin Kline with the cast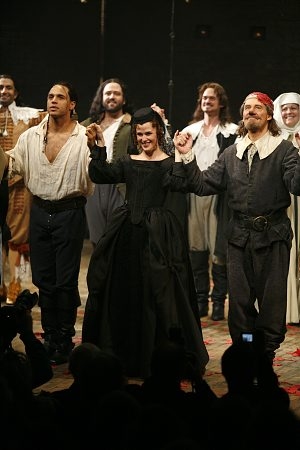 (center) Daniel Sunjata, Jennifer Garner and Kevin Kline

(center) Daniel Sunjata, Jennifer Garner and Kevin Kline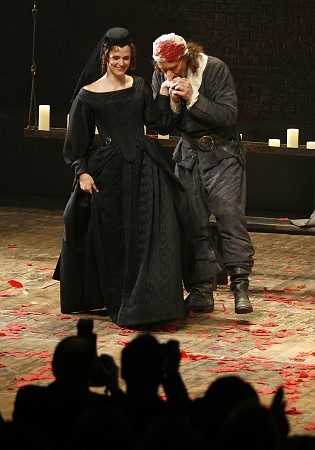 Jennifer Garner and Kevin Kline

Jennifer Garner and Kevin Kline
OPENING NIGHT PARTY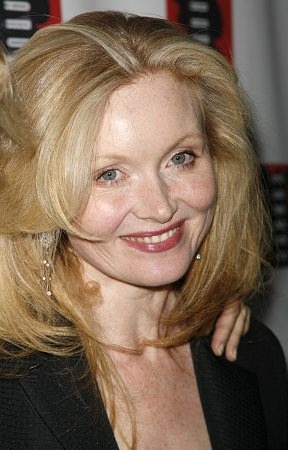 Essie Davis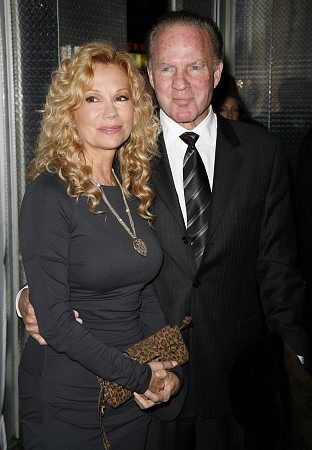 Kathie Lee Gifford and Frank Gifford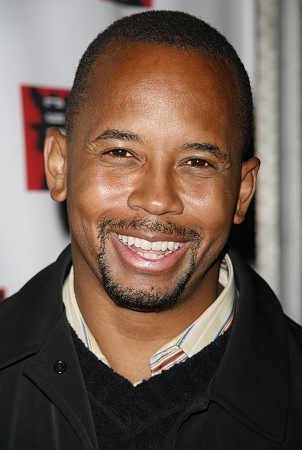 Michael Boatman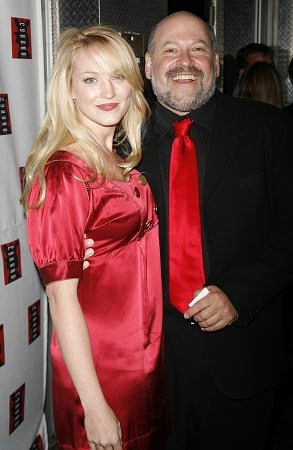 Brandi Burkhardt and Frank Wildhorn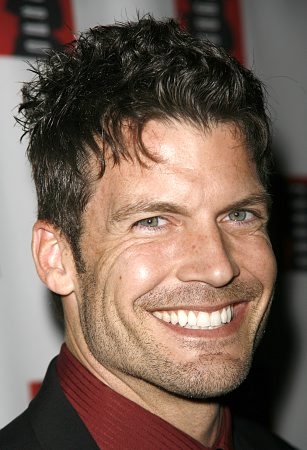 Mark Deklin (Fight Director)

Tom Pye (Scenic Designer)

Daniel Stewart Sherman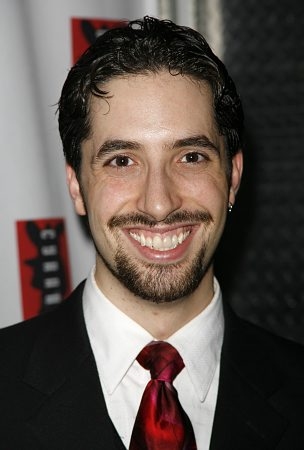 Alexander Sovronsky

Amefika El-Amin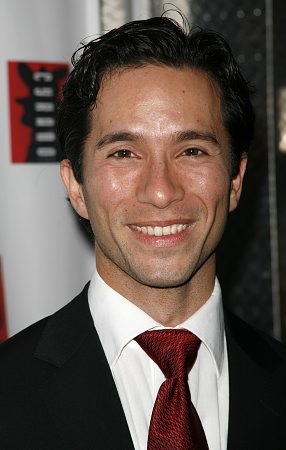 Carmen Lacivita

Davis Duffield

Eric Keith Chappelle

Eric Keith Chappelle and Davis Duffield

Chris Sarandon and Joanna Gleason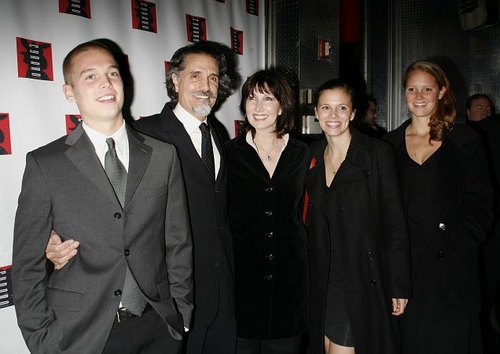 Chris Sarandon, Joanna Gleason and family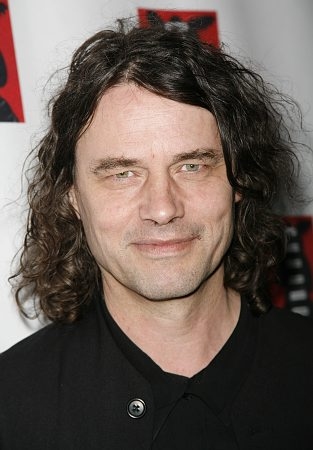 David Leveaux (Director)

Jennifer Garner and David Leveaux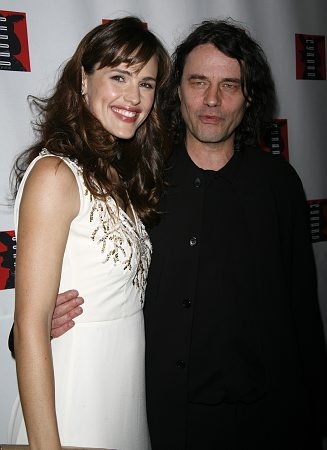 Jennifer Garner and David Leveaux