Photo Coverage: Chad Kimball, Nikki M. James at Project Shaw's BACK TO METHUSELAH
Gingold Theatrical Group's PROJECT SHAW presented BACK TO METHUSELAH:PART TWO – a comedy of epic proportions by George Bernard Shaw – last night, February 27 at The Players Club. Now in its seventh sold-out year, Gingold Theatrical Group's PROJECT SHAW made history in December 2009 as the first company ever to present every play (including full-length works, one-acts and sketches) written by George Bernard Shaw.
Check out photos from the event below!
About the show: "BACK TO METHUSELAH is Shaw's 1921 outrageous comedy that tells the story of all Humanity...that hasn't happened, yet. Where Part One (seen last month) began in the Garden of Eden, in Part Two Shaw goes Sci-Fi and jumps ahead from the year 3000 to the 32nd Century where he imagines cell-phones, Skype, and an entirely new method of procreation and birth. People live to be hundreds of years old (hence the title) and the power of thought is key. Do you have to see both parts to get it? No! The two parts exist independently of each other."
The cast featured Will Bradley, Blake Daniel (SPRING AWAKENING), Daniel Davis (THE CHERRY ORCHARD, "The Nanny"), Christian Delcroix (FOLLIES), David Drake (THE NIGHT Larry Kramer KISSED ME, MY TAWNY VALENTINE), Lora Lee Gayer (FOLLIES), Rebecca Hoffman, Nikki M. James
(THE BOOK OF MORMON), Chad Kimball (MEMPHIS), Roberta Maxwell (OUR TOWN, EQUUS), Irish Repertory Theatre's Charlotte Moore, and Fritz Weaver.
Photo Credit: Genevieve Rafter Keddy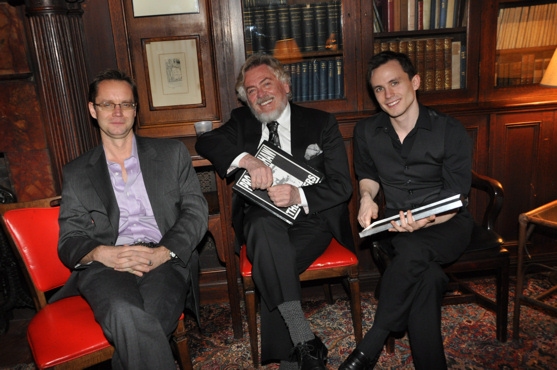 Michael Riedel, Daniel Davis and Will Bradley

Michael Riedel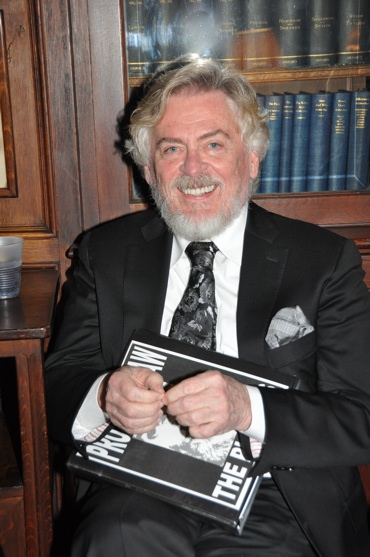 Daniel Davis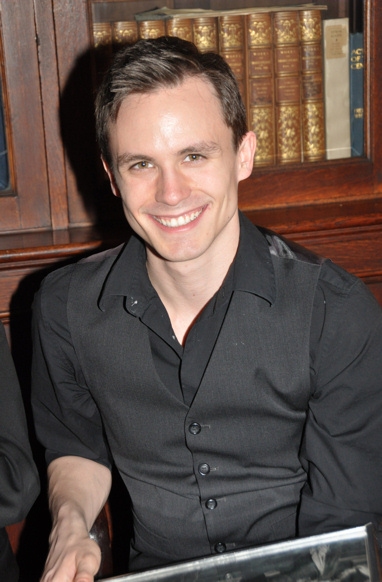 Will Bradley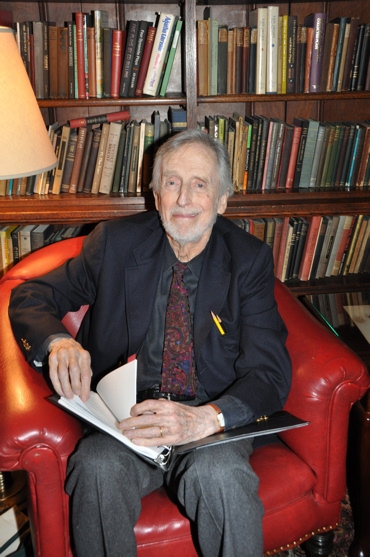 Fritz Weaver

David Drake

Roberta Maxwell

Lora Lee Gayer and Christian Delcroix

Christian Delcroix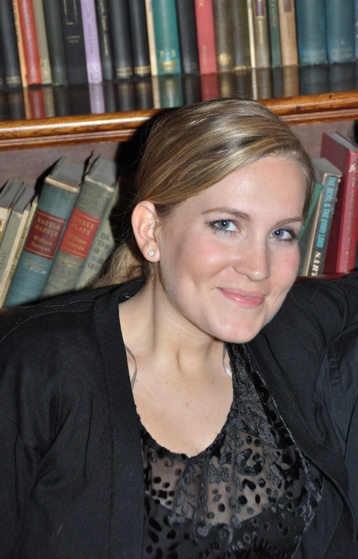 Lora Lee Gayer

Blake Daniel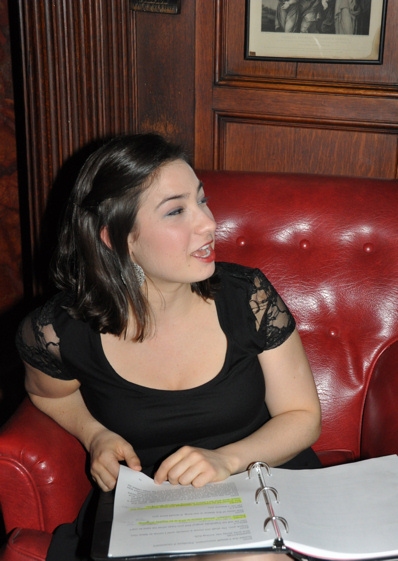 Rebecca Hoffman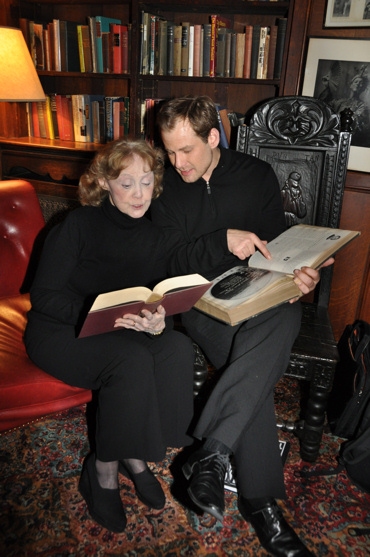 Charlotte Moore and Chad Kimball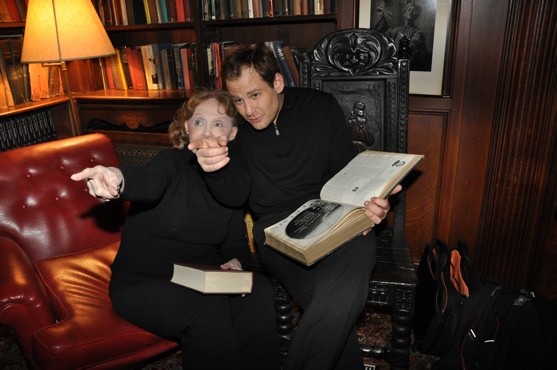 Charlotte Moore and Chad Kimball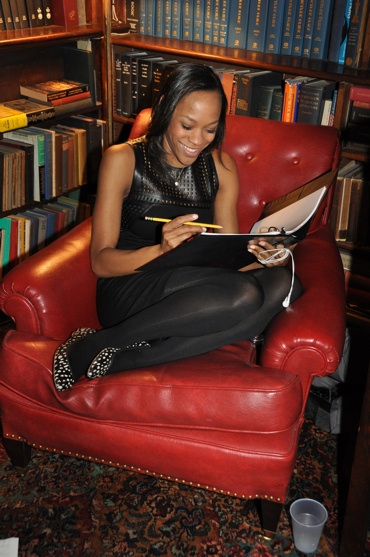 Nikki M. James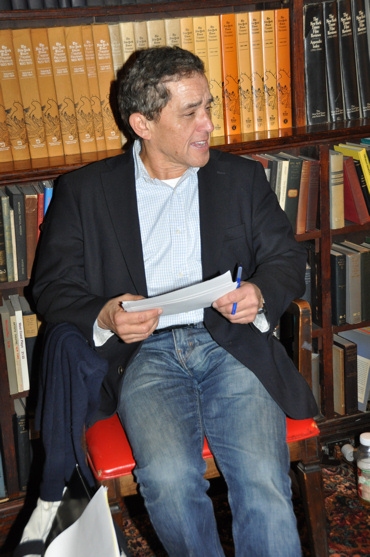 Patrick Pacheco

Nikki M. James and Chad Kimball

Nikki M. James, Chad Kimball and David Staller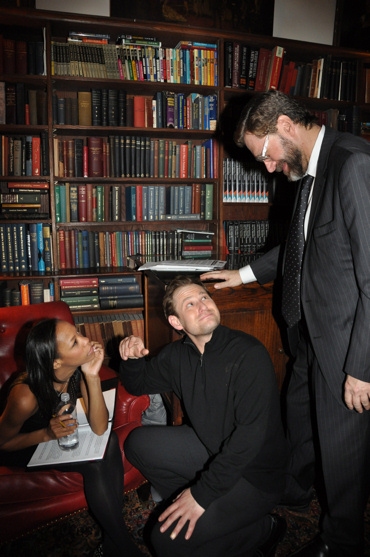 Nikki M. James, Chad Kimball and David Staller

Blake Daniel, Daniel Davis, David Drake, Charlotte Moore, Fritz Weaver, Chad Kimball, Michael Riedel, David Staller, Christian Delcroix, Lora Lee Gayer, Will Bradley, Roberta Maxwell, Rebecca Hoffman, Nikki M. James and Patrick Pacheco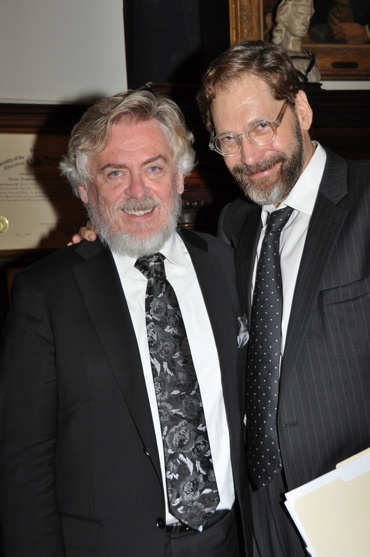 Daniel Davis and David Staller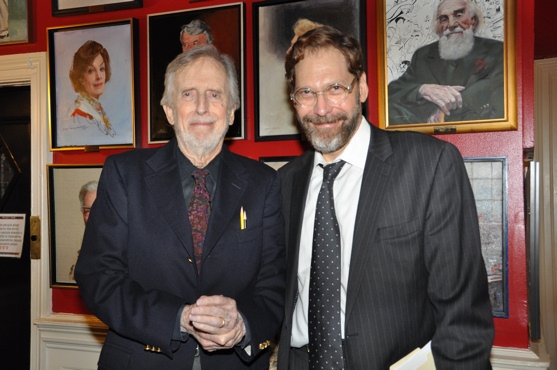 Fritz Weaver and David Staller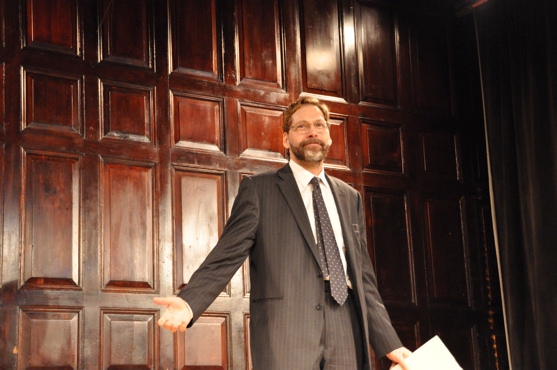 Producer, Editor and Director of tonight's show- David Staller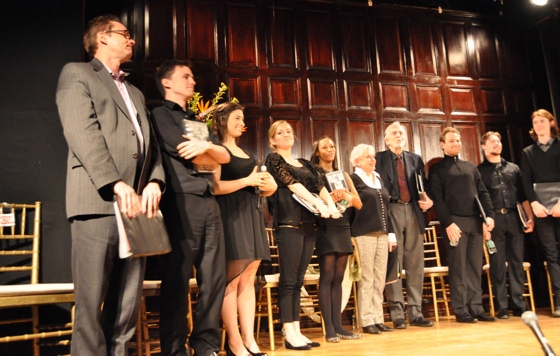 Michael Riedel, Will Bradley, Rebecca Hoffman, Lora Lee Gayer, Nikki M. James, Roberta Maxwell, Fritz Weaver, Chad Kimball, Christian Delcroix and Blake Daniel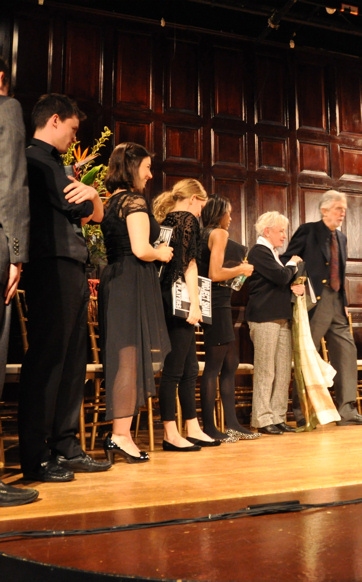 Will Bradley, Rebecca Hoffman, Lora Lee Gayer, Nikki M. James, Roberta Maxwell and Fritz Weaver