Photo Coverage: Cast of JOY Holds Labor Day Weekend Party
On Friday night, September 2nd, the cast of JOY held a Labor Day Weekend party at the Duplex. BroadwayWorld was there along with some friends of the cast!
Direct from its sold-out New York engagement earlier this year, JOY is the new romantic comedy that follows a group of college friends as they fall in and out of love in San Francisco over the course of a year. While working to complete his controversial doctoral dissertation, Paul, an aspiring writer (and stubbornly offbeat historian) meets Gabriel, an irresistibly sweet (and still-closeted) undergrad with a disarming smile and a refreshingly romantic sensibility.
As Paul and Gabriel grow closer, they realize the importance of balancing each other's social viewpoints and maintaining their own individuality, all while managing their friends'expectations and the wild electricity generated between Kegan and Elsa, a passionate pair of budding lesbians. With heartbreak, humor, ancient ethics, Cole Porter, a few good martinis and some really bad modern dance, JOY is the story of seven friends discovering their own unique love of life, each other and themselves in the magical City by the Bay.
For more information on JOY, visit www.joytheplayonline.com

Julie Garnyé and Ben Rimalower

The cast of "Joy" - TOP (l-r): Ben Curtis and Ken Barnett
MIDDLE (l-r): Christopher Sloan, Michael Busillo, Ryan Kelly, and January LaVoy BOTTOM: Paul Whitthorne


Barrett Foa, Scott Nevins, and Ben Rimalower

Brian Lowdermilk, "JOY" Casting Director Michael Cassara, and
Kait Kerrigan

Ben Curtis and Naiomi Smith-Rossi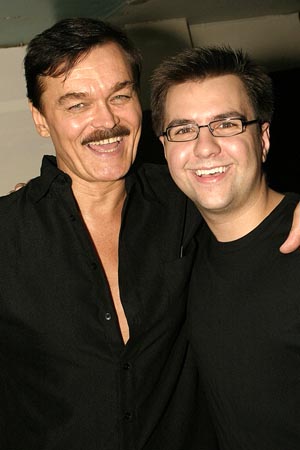 Randy Jones and Michael Cassara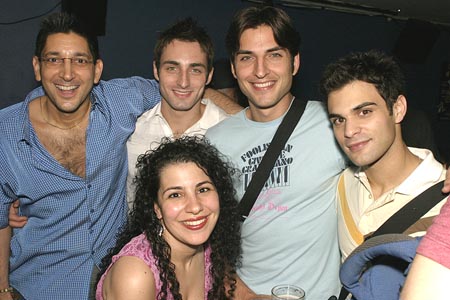 Joe DJ, Scott Nevins, Matthew Smith, Michael Busillo,
and Julie Garnyé

Randy Jones and Joe DJ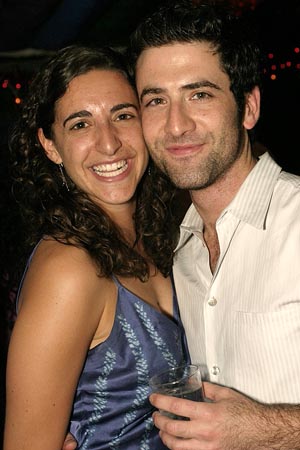 "Joy" Producers Eva Price and Ben Rimalower
Related Articles

Ben Strothmann has been a portrait and theatrical photographer since 1995. Since building his first darkroom in his hometown of Milwaukee WI, his portrait studio (read more...)