Photos: Broderick Leads CELEBRITY AUTOBIOGRAPHY
Other upcoming New York dates at the Triad are Monday, June 28 with a cast featuring Craig Bierko, Rachel Dratch , Kristen Johnston, Carol Kane, Eugene Pack, Dayle Reyfel, Bruce Vilanch, and Alan Zweibel; and Monday, July 26 with a cast to be announced.
Celebrity Autobiography will also perform a special one-night-only Gay Pride edition on Saturday, June 26 at 7:30pm at New York's Gramercy Theatre, 127 East 23 Street, featuring Rachel Dratch, Kristen Johnston, Cheyenne Jackson, John Cameron Mitchell, Eugene Pack, Dayle Reyfel, B.D. Wong, and Bruce Vilanch.
The producers of Celebrity Autobiography have also announced dates for a national tour that is currently underway:
Pittsburgh
June 3 - July 12
City Theatre, 1300 Bingham Street
Cast features David Conrad, Annie Golden, John Marshall Jones, Lee Meriwether, Lenora Nemetz, Eugene Pack, Billy Porter, Anthony Rapp, Dayle Reyfel, Bruce Vilanch, and Michaela Watkins.
New Orleans
July 11 at 7pm and 9pm
Le Petit Theatre, 616 Saint Peter Street
Cast features Bryan Batt, Mario Cantone, Jennifer Coolidge, John Goodman, Eugene Pack, Dayle Reyfel, and Ryan Reynolds.
Los Angeles
June 21 at 7:30pm and 9:30pm
Broad Stage, 1310 11th Street, Santa Monica
Cast features Florence Henderson, Laraine Newman, Eugene Pack, Dayle Reyfel, Brooke Shields, Michael Urie, Fred Willard, Rita Wilson, and Alan Zweibel.
In addition Celebrity Autobiography will play an engagement at the renowned Edinburgh Fringe Festival August 5 - 30 with a cast featuring Michael Urie and George Wendt.
The comedy sensation Celebrity Autobiography: In Their Own Words features a line-up of rotating performers who interpret the actual words and stories written by the famous and the infamous, in both solo and ensemble "chamber" pieces. Some of the "authors" that are featured include Ivana Trump, VAnna White, Mr. T, Star Jones, Kenny Loggins, Tommy Lee, Sylvester Stallone, the Jonas Brothers, Zsa Zsa Gabor, David Cassidy, Neil Sedaka, Britney Spears, Madonna, Burt Reynolds and Loni Anderson, as well as the infamous memoirs of ElizaBeth Taylor, Eddie Fisher, and Debbie Reynolds, which are edited together to create a Rashomon-esque playlet in the participants' own words.
New books have been added to the Celebrity Autobiography repertoire for 2010 including Tiger Woods's How I Play Golf, Carrie Prejean's Still Standing, and Sarah Palin's Going Rogue: An American Life.
Celebrity Autobiography is playing to sell-out audiences and rave reviews at the Triad Theater. Charles Isherwood of The New York Times called the show "big-yuks entertainment" and a "merry compendium of the witlessness and wisdom of the rich and famous." Joe Dziemianowicz of the Daily News called it a "potent comic cocktail...you weep with laughter." The New Yorker called it "inspired." And Sam Thielman of Variety wrote, "Audience members hyperventilate. It should lead a long and happy life." The show has been featured by numerous media outlets, including ABC's "The View" and "Nightline," NPR's "Morning Edition," CNN'S "American Morning," New York 1, WNBC'S "News for New York" at 11pm, and Bravo's "A-List Awards."
Celebrity Autobiography: In Their Own Words plays at the Triad Theater, 158 West 72 Street. Tickets are $35 - $45 and may be purchased by contacting Smarttix at 212 868-4444 or www. smarttix.com, or by visiting www.celebrityautobiography.com. For group sales phone 718 631-0438. Please note that the Triad Theater has a two-drink minimum and is a cash-only venue.
Photo Credit: Genevieve Rafter Keddy


Alan Zweibel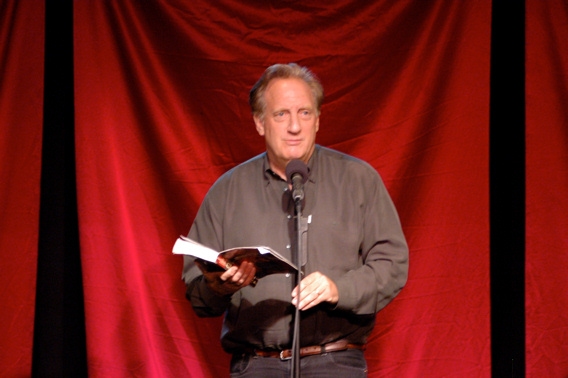 Alan Zweibel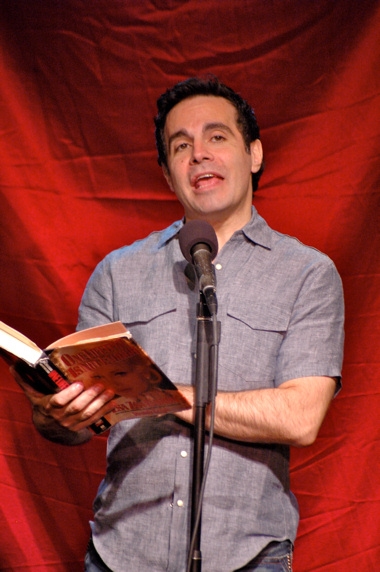 Mario Cantone

Dick Cavett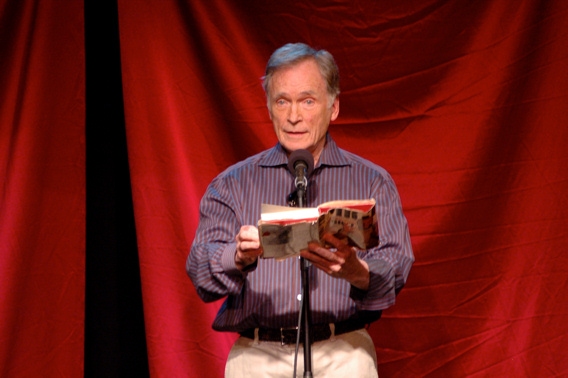 Dick Cavett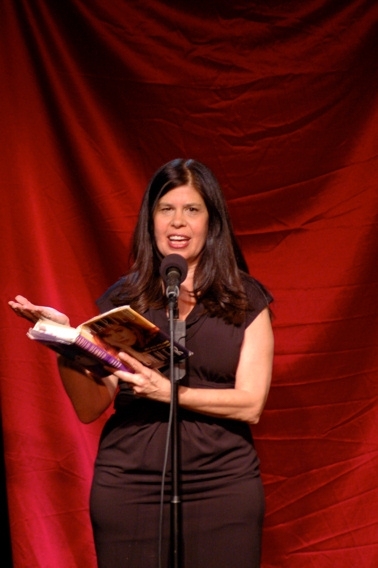 Dayle Reyfel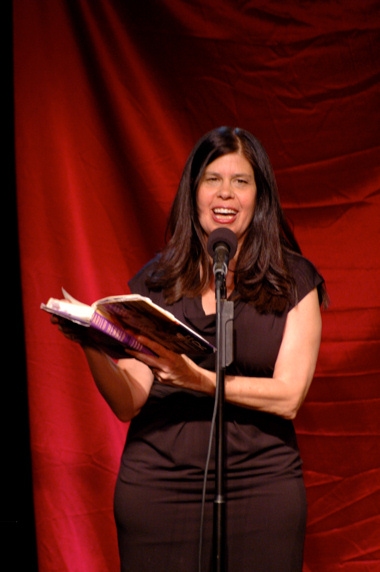 Dayle Reyfel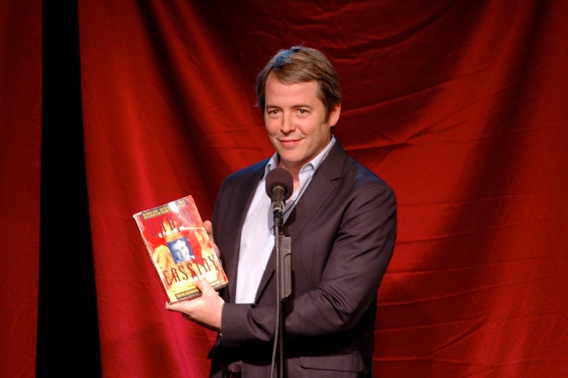 Matthew Broderick

Matthew Broderick

Matthew Broderick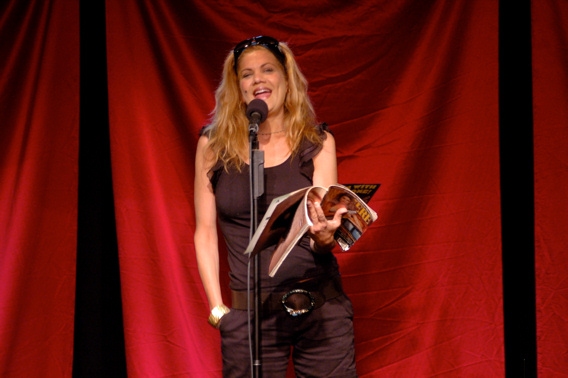 Kristen Johnston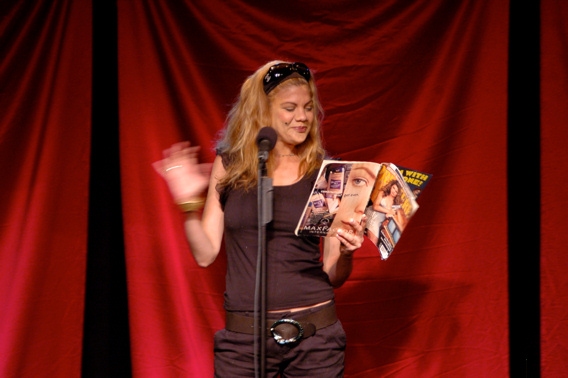 Kristen Johnston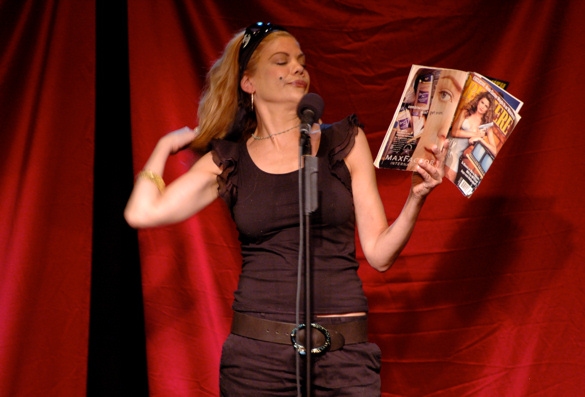 Kristen Johnston

Kristen Johnston

Eugene Pack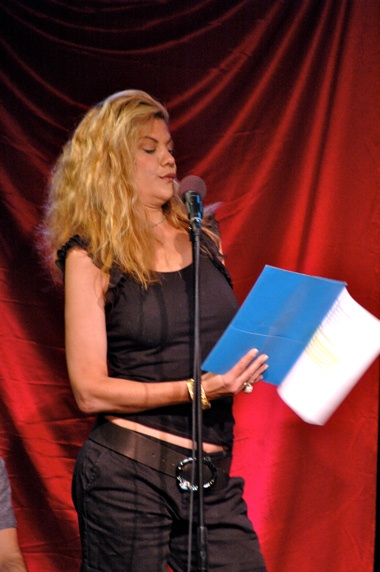 Kristen Johnston

Mario Cantone and Kristen Johnston

Mario Cantone and Kristen Johnston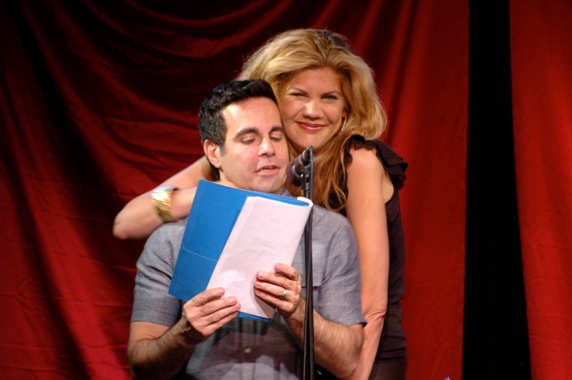 Mario Cantone and Kristen Johnston

Mario Cantone, Kristen Johnston and Matthew Broderick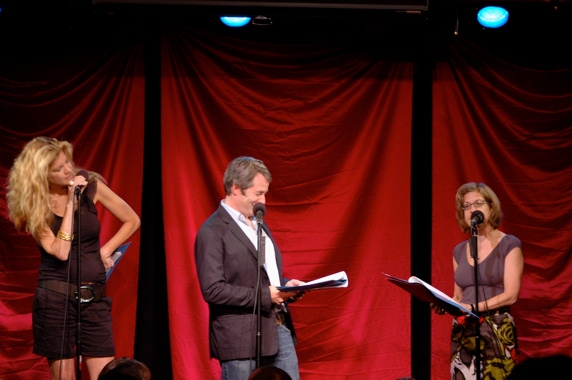 Kristen Johnston, Matthew Broderick and Jackie Hoffman

Matthew Broderick

Mario Cantone, Dick Cavett, Matthew Broderick and Eugene Pack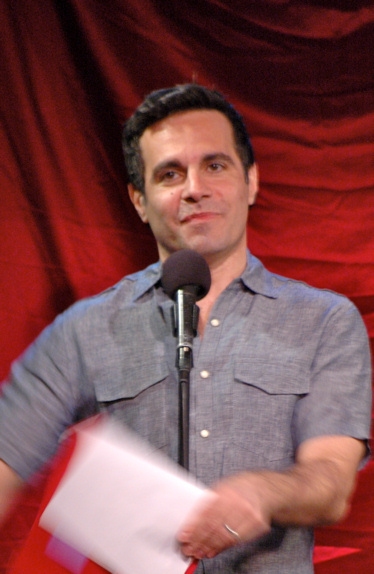 Mario Cantone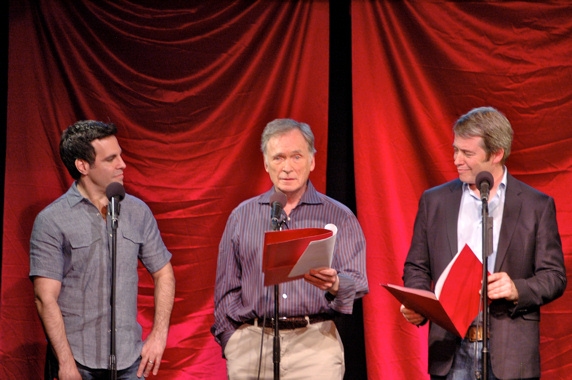 Mario Cantone, Dick Cavett and Matthew Broderick

Alan Zweibel, Matthew Broderick, Eugene Pack, Dayle Reyfel and Sherri Shepherd

Sherri Shepherd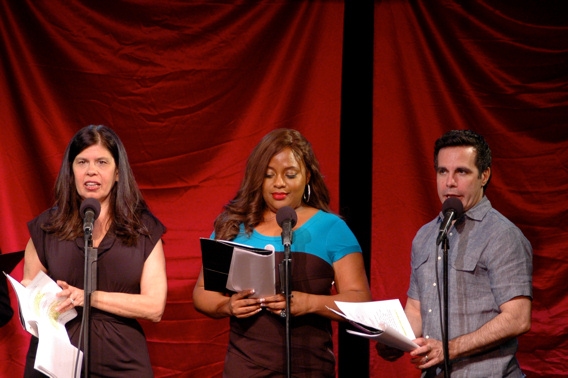 Dayle Reyfel, Sherri Shepherd and Mario Cantone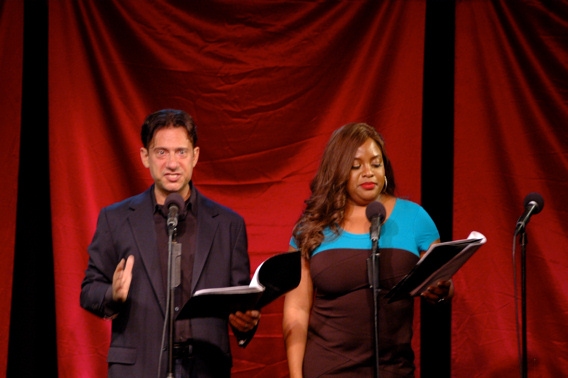 Eugene Pack and Sherri Shepherd

Jackie Hoffman

Matthew Broderick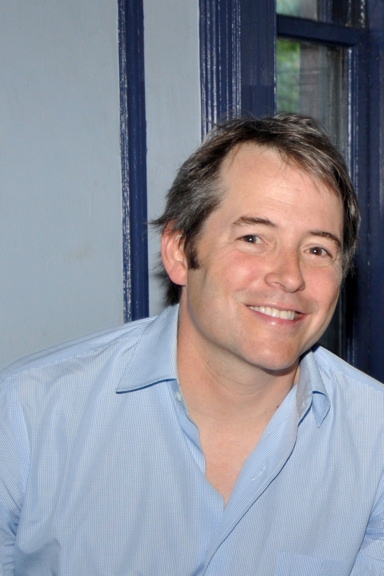 Matthew Broderick

Eugene Pack and Jackie Hoffman

Matthew Broderick and Jackie Hoffman

Matthew Broderick, Jackie Hoffman and Eugene Pack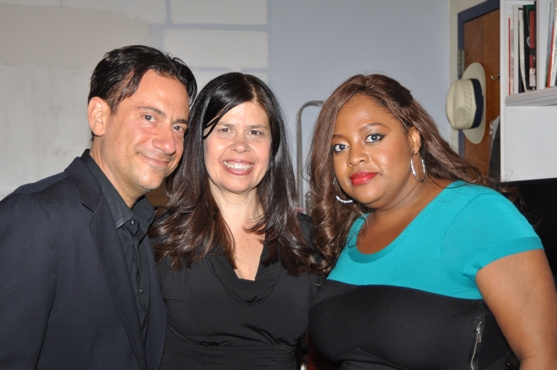 Eugene Pack, Dayle Reyfel and Sherri Shepherd

Matthew Broderick, Dick Cavett and Jackie Hoffman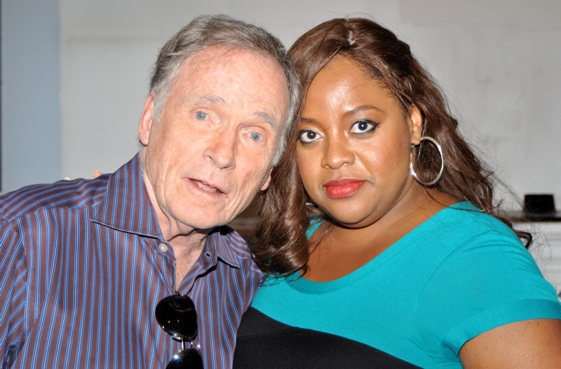 Dick Cavett and Sherri Shepherd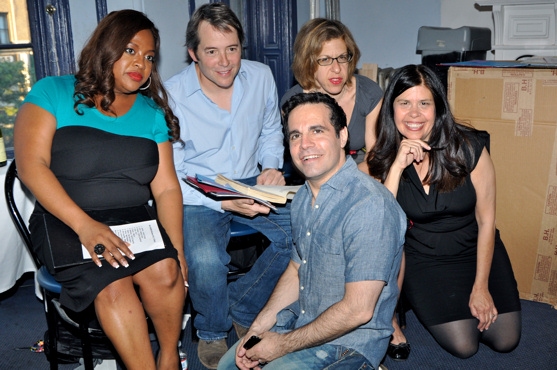 Sherri Shepherd , Matthew Broderick, Mario Cantone, Jackie Hoffman and Dayle Reyfel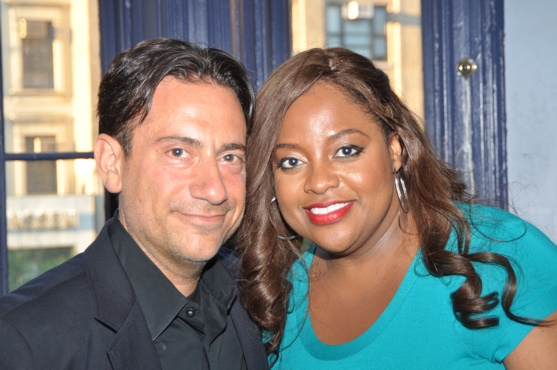 Eugene Pack and Sherri Shepherd

Hazel Goodman and Sherri Shepherd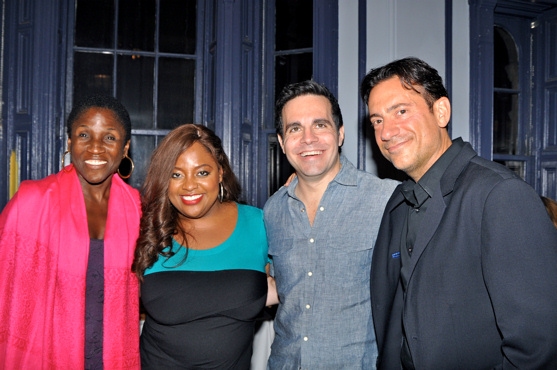 Hazel Goodman, Sherri Shepherd, Mario Cantone and Eugene Pack

Mario Cantone, Eugene Pack, Matthew Broderick and Dick Cavett

Mario Cantone, Eugene Pack, Dayle Reyfel, Matthew Broderick and Dick Cavett

Sherri Shepherd and Mario Cantone

Matthew Broderick and Kristen Johnston

Matthew Broderick and Kristen Johnston

Alan Zweibel and Kristen Johnston

Dick Cavett and Kristen Johnston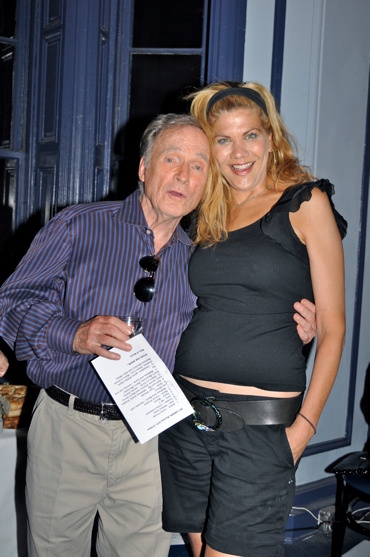 Dick Cavett and Kristen Johnston

Kristen Johnston and Eugene Pack