Photos: Broadway in Bryant Park
The final "Broadway in Bryant Park" for this year took place on August 19th. Sponsored by radio station 106.7 LITE FM the casts of Bare, The Donkey Show, Brooklyn, RENT and the benefit concert of HAIR made an already sizzling summer day even hotter! Every Thursday during the summer, you can experience the glamour of Broadway in the great outdoors. For more information, click here.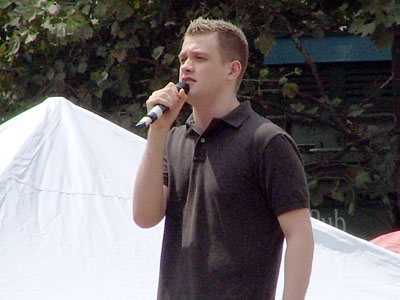 Michael Arden
from BARE
Aaron Lohr
joins in for "Are You There?"
Natalie Joy Johnson
sings "A Quiet Night At Home"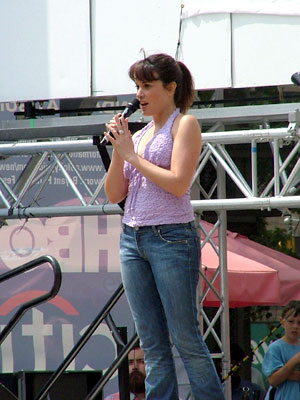 "Portrait of a Girl" -
Jenna Leigh Green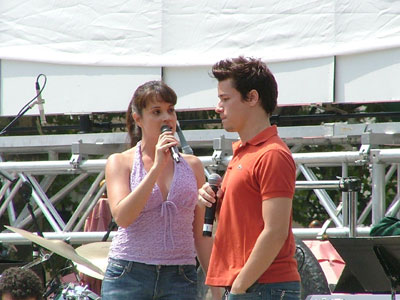 Jenna and
Adam Fleming
"Take Me or Leave Me"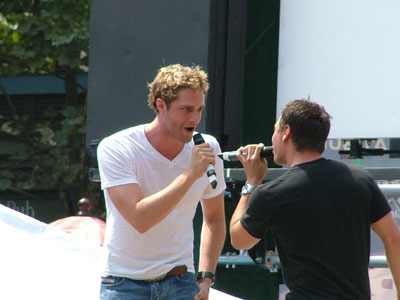 Colin Hanlon
and
Drew Lachey
sing "What You Own"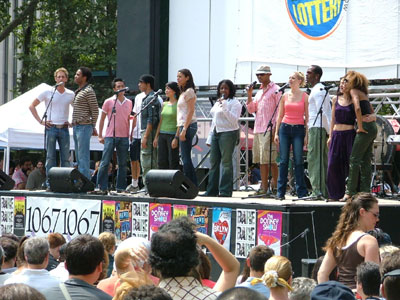 The cast of RENT sing the shows anthem "Seasons of Love"
Members of the upcoming HAIR benefit concert led by
Darius DeHaas
Darius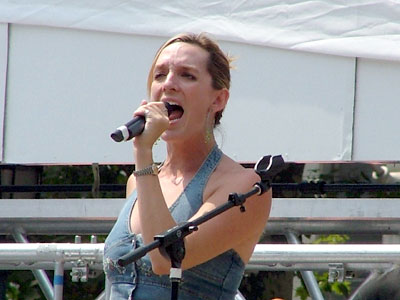 The incomparable
Julia Murney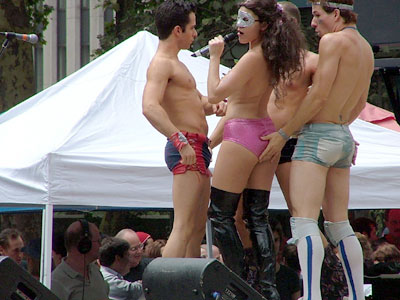 Members of the cast of The Donkey Show heat things up!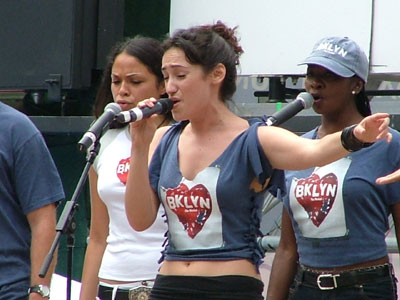 Eden Espinosa
kicks things off with "Once Upon A Time"
from Brooklyn
Eden belts one out of the park!