Photo Coverage: Broadway Dreams (BDF) Is the Real Deal!
For awhile now, we have been receiving press materials and hearing about The Broadway Dreams Foundation (BDF), but never witnessed the group first-hand.
Well, that all changed this past Saturday night, in Philadelphia, when we decided to go to the Kimmel Center and see the 2011 Summer-Intensive weekend showcase, this year titled TRUE COLORS. I can honestly say that our jaws dropped. Directed and hosted by the newest addition to their impressive faculty line-up,
Richard Jay-Alexander
, the evening was like watching a skillfull PLAYLIST of Broadway "gold" and "showstoppers." Two ACTS worth!This year, the cast was made up of over 150 participants - students, interns, scholarship recipients, etc., all of whom had auditioned earlier in the year, and ranged in age from 7-63! Remarkable. The numbers performed in this particular "edition" were executed so imaginatively that the evening was both enjoyable and totally inspiring.Jay-Alexander told stories from the stage about the material and the particular students that really raised the stakes of the results and the (sold-out) audience responded with huge cheers and multiple standing ovations. In addition, they craftily invited
Andrea McArdle
(a Philadelphia hometown girl) to join them for the show and she played Miss Hannigan in a beautifully done section of three songs from ANNIE, which as we all know, will be getting a first-class revival next year. McArdle also burned the place down with a spectacular rendition of
Stephen Sondheim
's "Everybody Says Don't" (which she first did when BWW presented her act, NYC, as a benefit for BC/EFA at Joe's Pub, also directed by
Richard Jay-Alexander
).They even had an auction in the middle of the second act, with a stage manager on the clock, so as not to go "overtime" and raised $46,500 in a little over 11 minutes! This money will be used to give future scholarships and partial-scholarships to upcoming applicants, auditioners and future performers.To put it mildly, this was a potent night and BDF may be one of the finest examples of this type of program, which many other existing organizations have tried to achieve in the guise of MASTER CLASSES or BROADWAY-TYPE preparatory training-intensives. BROADWAY DREAMS, as it is commonly referred to, is the brainchild of
Annette Tanner
, who makes her home in Atlanta, with husband Vii and her two kids, Jackson and Indy. It's a bit of a "family affair" as they all just pack up and go to wherever the next program is scheduled. Her kids participate in the program and Vii is a professional photographer. Tanner has been building up alliances across the country, since starting the program about 7 years ago and enrollment increases annually in each city she has conquered, one by one. Students audition and get accepted and cast in various "numbers" or scenes and spend the week rehearsing, as well as getting professional headshots (which Vii does), crafting resumes and taking as many "elective" classes as they can schedule into their workload. It's like a Broadway Campus - voice, dance, coaching, acting, how to audition and all kinds of interesting optional classroom offerings, based on WHO (on Faculty) is participating in which week in which city.
This is where it really gets fun, as past and present faculty have included the likes of Tyler Hanes, Stephanie J. Block, Eden Espinosa, Paul Canaan, Tituss Burgess, Nicholas Rodriguez, Grace Gealy, Quentin Earl Darrington, Nikki Snelson, Jarrod Emick, Sarah Pfeiffer and the list goes on and on.
In addition,
James Kinney
is a newly named Associate Artistic Director and resident Choreographer.
Here's what is so interesting: The faculty, Kinney and Jay-Alexander were responsible for staging the chosen numbers for the Week-end SHOWCASE, which they based on the talents of those who auditioned. And, this is in addition to their class teaching workload!
Volunteers from the city, parents, etc. pitch in on props and costumes and ... "Voila ... Broadway!" The lighting was expert, as were the musicians and musical direction and sound, too. There was all-around excellence and you, quite simply, have to see it to believe it ... and, then, ask yourself, "HOW do they do this in one week?" The day after the showcase, the students are seen by professional casting directors and agents, from New York - where they present their new headshots and resumes and show their individual stuff for evaluation. We'd call it VERY intensive and very comprehensive, as well as a very good "value" for the investment. "Broadway Dreams, where were YOU when WE were growing up?!"Over three thousand students have participated in the BDF program in cities such as Philadelphia, Atlanta, Chicago, Las Vegas, Minneapolis, San Diego and Omaha. Students have gone on to perform in regional, national and Broadway productions including Disney's The Lion King, Spring Awakening and Bring it On. Other students have pursued careers in the arts or attend prestigious theatre programs in universities throughout the United States. The Broadway Dreams Foundation offers significant scholarships to hundreds of students each year, ensuring that all qualified students are able to realize their Broadway Dreams regardless of their financial status. For more information on The Broadway Dreams Foundation, please visit
www.mybroadwaydreams.com
.To celebrate our first-hand "discovery" of this tremendous group, we're going to do something we've never done here before on BroadwayWorld.com. We are going to list all of the 150+ talented performers, because we're sure that we'll be covering many of them on the site in the future, as they achieve their BROADWAY DREAMS. BROADWAY DREAMS is infectious and you'll be very lucky if it comes to a city near you.
Photos by Vii Tanner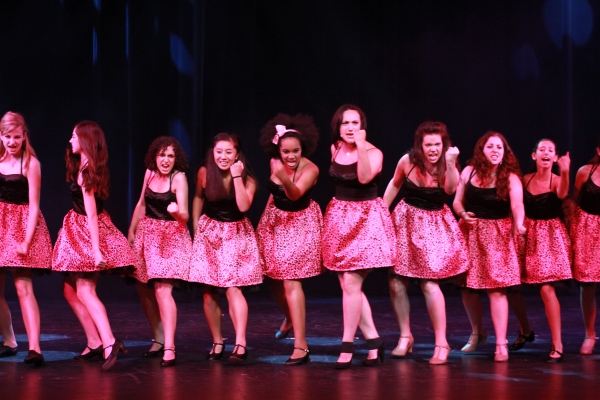 Eden Espinosa with students

Tituss Burgess, Quentin Earl Darrington, Christian Brailsford and Paris Alexander Nesbitt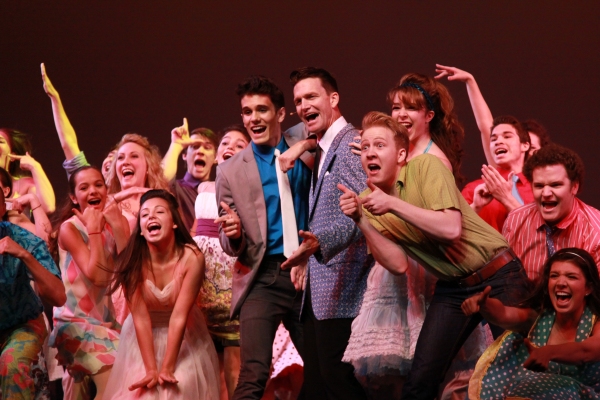 Jarrod Emick with students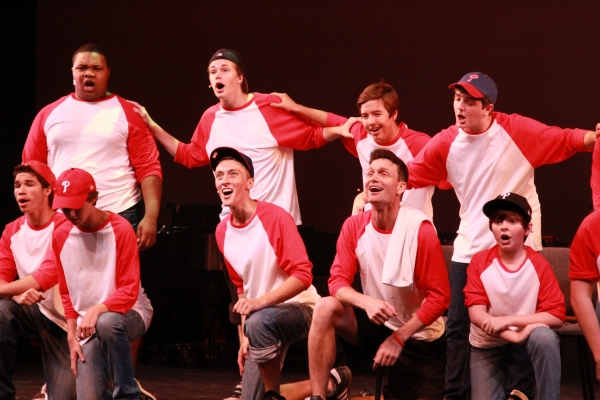 Jarrod Emick with students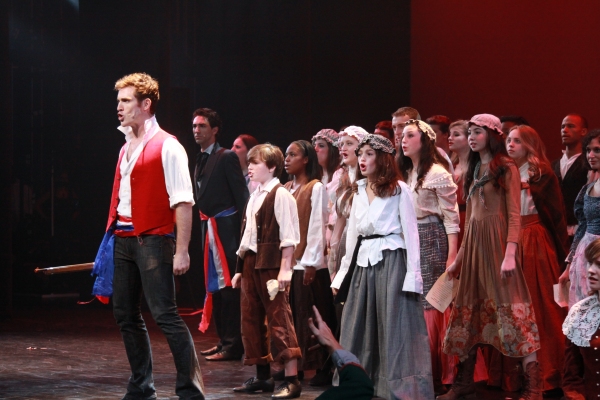 Tyler Hanes with students

Ginna Le Vine with other students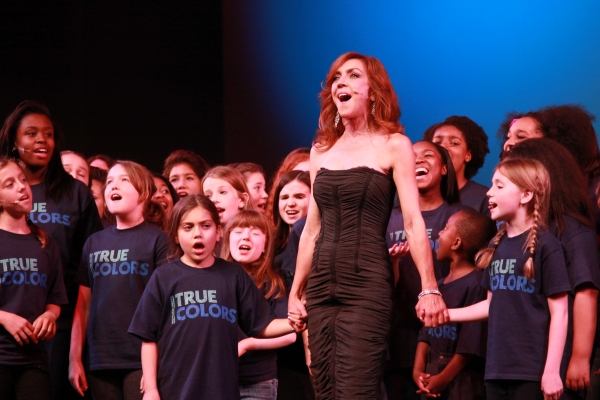 Andrea McArdle with students

James Kinney and Tyler Hanes with students

Tyler Hanes and James Kinney with Samantha Pollino

Jarrod Emick with students

Grace Gealey with students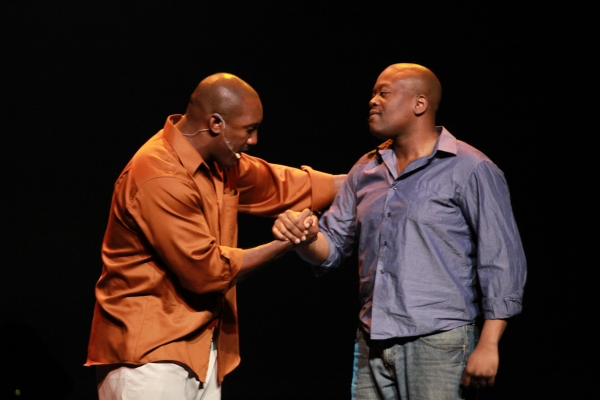 Quentin Earl Darrington and Tituss Burgess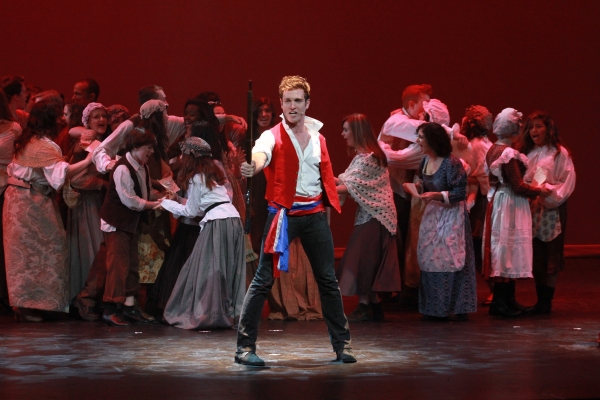 Tyler Hanes with students

Tyler Hanes and students close the first act with "One Day More"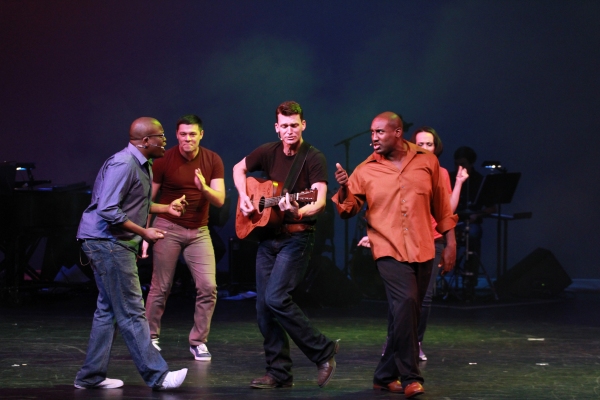 Tituss Burgess, James Kinney, Jarrod Emick and Quentin Earl Darrington

Quentin Earl Darrington with students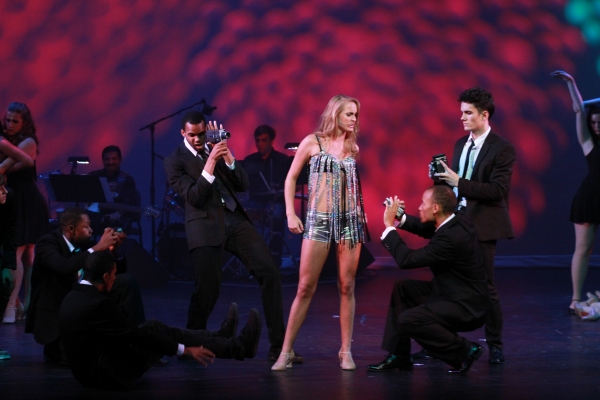 Ginna Le Vine with other students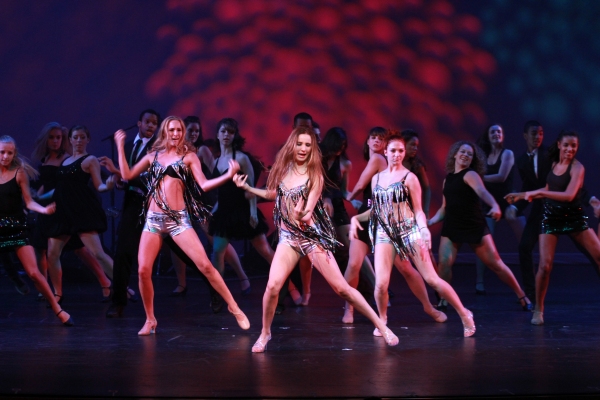 Ginna Le Vine, Talia Regan and Samantha Pollino with other students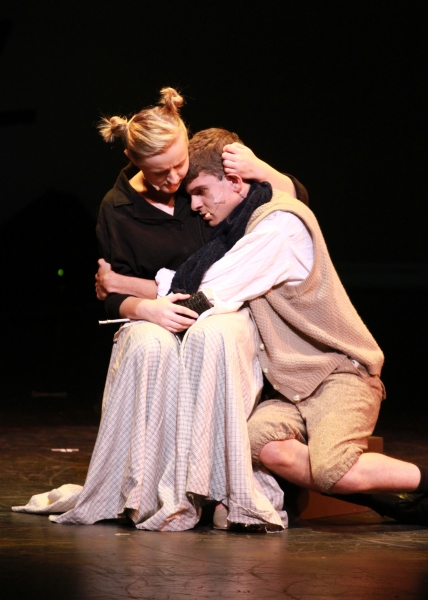 Patricia Hengen and Ryan Townsend

Lindsay Roberts

Olivia Hardy

Jarrod Emick

Eden Espinosa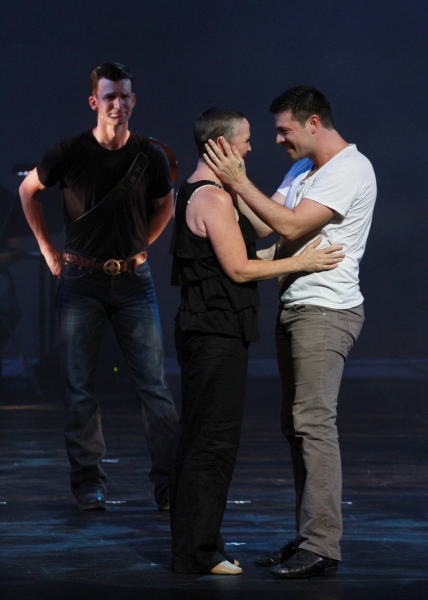 James Kinney and Jarrod Emick with Georgina Louchey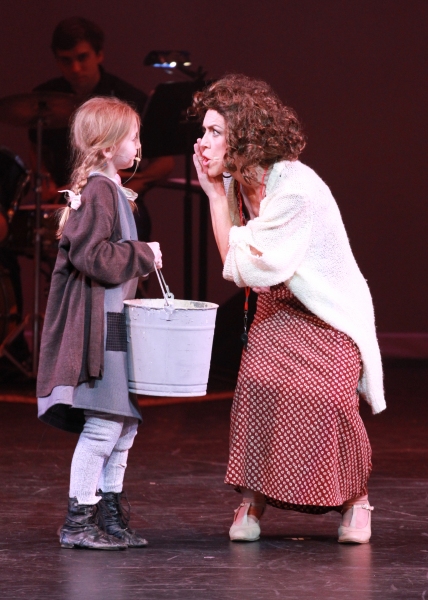 Andrea McArdle with Gaby Bradbury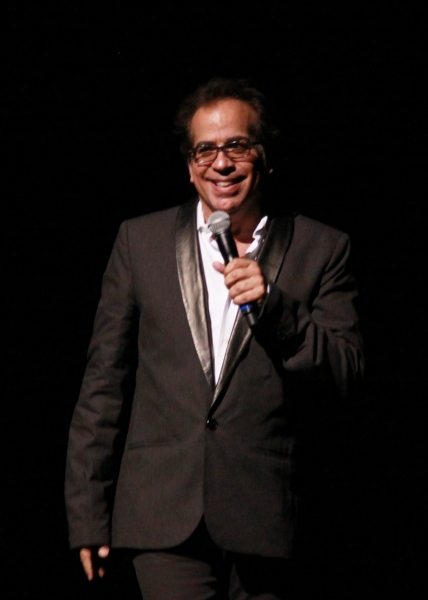 Director Richard Jay-Alexander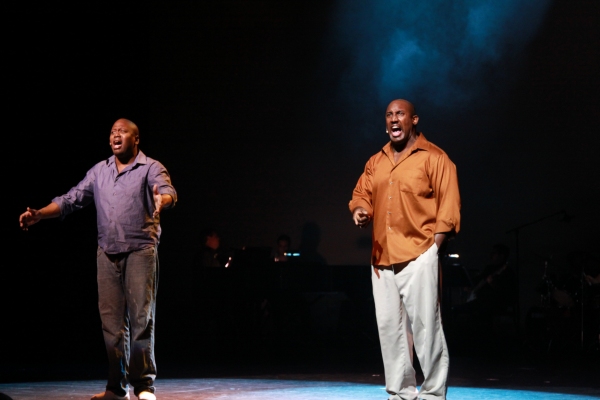 Tituss Burgess and Quentin Earl Darrington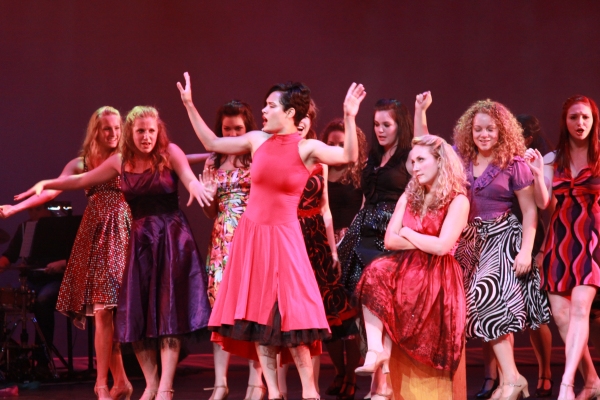 Grace Gealey with students

Some of the talented students

Director Richard Jay-Alexander with Olivia Hardy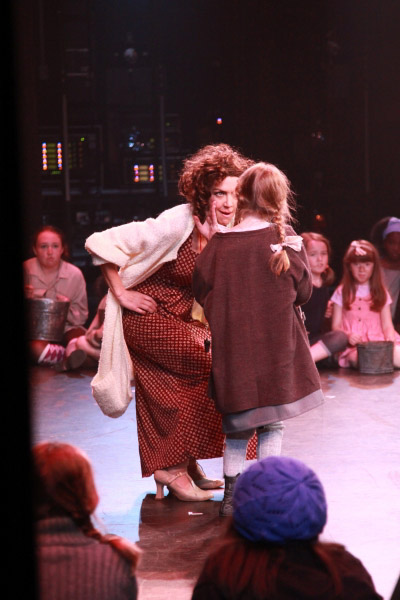 Andrea McArdle with students

Students in "Busta Move'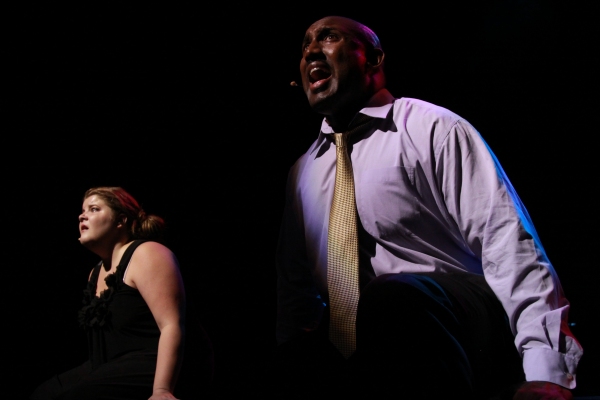 Ryann Redmond and Quentin Earl Darrington

Andrew Berlin, Dane Cox, Tituss Burgess, Quentin Earl Darrington, Christian Brailsford and Paris Alexander Nesbitt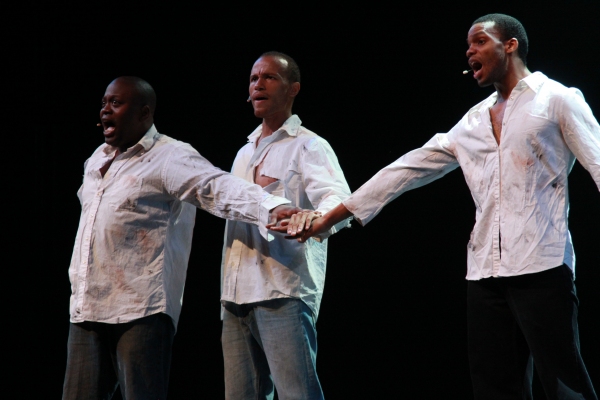 Tituss Burgess with Christian Brailsford and Paris Alexander Nesbitt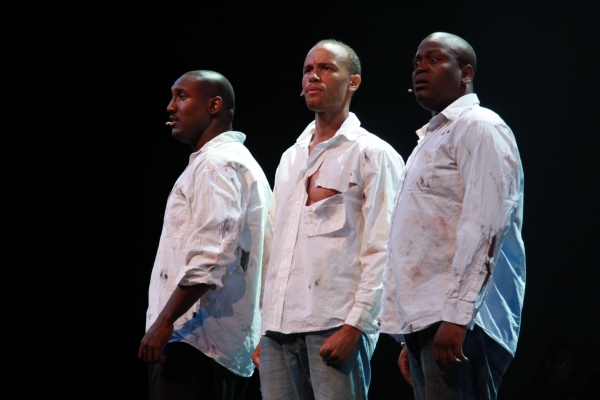 Quentin Earl Darrington and Tituss Burgess with Christian Brailsford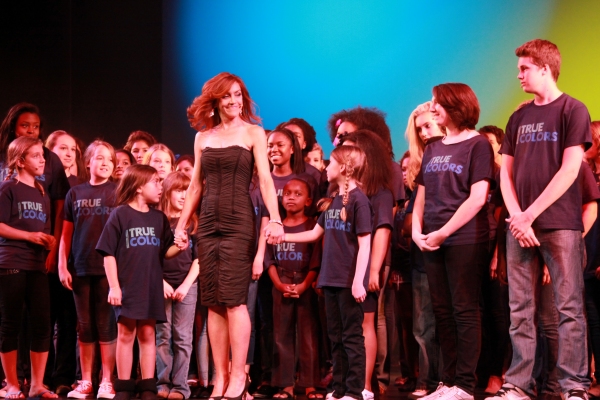 Andrea McArdle with students

Director Richard Jay Alexander, Jarrod Emick, Tituss Burgess, Tyler Hanes and Eden Espinosa

Paul Canaan conducts the cast of 'True Colors'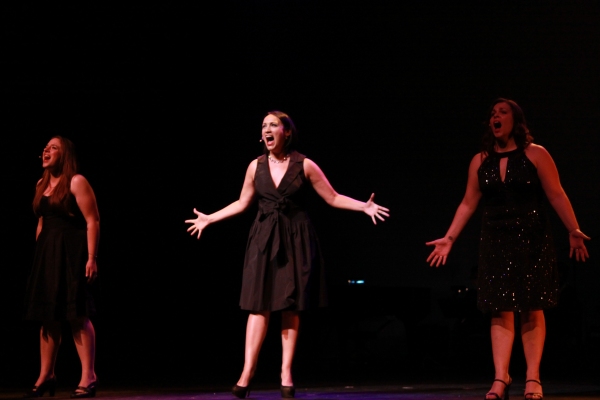 Eden Espinosa with Alexandra Rush and Katie Romano

CAST LIST
Brittany Adams
Madison Aicher
Tia Allen*
Gianna Andrews*
Yadi Angeles*
Jordyn Avery*
Dominique Aviles*
Elijah Avraham*
Kalea Baker*
Corin Barker
Carolyn Becker
Carly Belko*
Joanna Bertalan*
Rebecca Blaich*
Bryn Bookstaver
Brayton Bowman
Gaby Bradbury
Greta Bradbury*
Christian Brailsford*
Maryrose Brendel
Candace Cahoe*
Kerry Candeloro
Felice Capece
Carla Catrambone
Claudia Cauchi*
Cecily Chapman
Caroline Chisolm
Emma Clayton
Kira Clements
Ashley Coia
Caroline Colino
Dane Cox*
Sarah Craig
Oshea Darrington
Bri Datelle
Tessa Debole
Chris Brent Davis
Chelsea Dehner
Joseph Del Ferro
Emily Diehl*
Drew Donaher
Erin Doody*
Prince Ebo*
Camille Edwards
Kidder Erdman
Olivia Esposito*
Sam Faulkner
Sara Fisher
Mary Kate Foley*
Laura Fraenkel*
Kate Franklin
Sophie Freedman
Aimee Goldstein
Sean Green*
Lisa Gutsin
Jalia Hale*
Wali Hamid*
Zahriah Hamid*
Olivia Hardy*
Hannah Hawkshaw*
Patricia Hengen
Joe Hetterly*
Kristin Hohn
Alexandria Holroyd
Viyon Houessou-Adim*
Tunisha Johnson*
Lauryn Jones*
Tomi Jones*
Sally Kinney
Eddie Layfield*
Ginna Le Vine
Andrea Lee
Josh Louchiey*
Carina Louchiey*
Georgina Louchiey
Pilar Martin
JAda Mayo
Ella McCarthy
Megan McDevitt
Caitlin McDonnell*
Chloe McSwain*
Damon McToy*
Sam Mendel*
Kyra Meyers
Jenna Milkewicz
Kurtis Morency*
Eddie Morgan*
Marann Mullen*
Becca Neckritz*
Lauren O'Brien
Rebecca Okrent*
Catrine Olibrice*
Todd Omohundro
Claire O'Neill
Jackie Orlando
Chelsea Pedano*
Samantha Pollino*
Keegan Potthoff*
Talia Regan
Brynn Reisbord
Andre Revels
Seyo Rivera
Demitre Rodgriguez*
Anna Grace Rosenthal
Alexndra Rush
Madison Russo
Alivia Scandone
Bill Esher
Amia Shavaun
Brynn Reisbord
Andre Revels
Seyo Rivera
Demitre Rodgriguez*
Anna Grace Rosenthal
Ron Ross
Alexndra Rush
Madison Russo
Alivia Scandone
Amia Shavaun
Antonia Sinibaldi*
Kayla Smull
Liam Snead
Quinci Spady*
Indy Tanner
Jackson Tanner
James Tanner
Julia Tyminski
Isabella Tyminski
Korinn Walfall*
Ben Walker
Eryka Waller
Maddie Wasson
Marie Wells*
Pharoah Williams
Kathryn Wilson
Natalie Wolfe*
Shamira Womack*
Sofia Kalinda Woodruff
Paulina Wozniak
Alyssa Wynn
Bill Esher
Andrew Berlin
Ryann Redmond
Paris Alexander Nesbitt
Rico LeBron
Katie Romano
Katie Huff
Carly June Cohen
Ryan Townsend
Christopher Brent Davis
Keegan Pothoff
Allison Schwarz
Lindsay Roberts
Stephanie Tobacco
Jason Fazio
Alvin AJ Lockhardt
Christian Allen
Nicole Hood
Leigh Ellen Jones
*Denotes Full/Partial Scholarship