Photo Coverage: Bob Saget Receives Sardi's Portrait
On Friday, January 4, 2008 comedian Bob Saget, who recently made his Broadway debut as "Man in Chair" in The Drowsy Chaperone, received his very own Sardi's portrait at the world-famous Sardi's Restaurant. Saget joins the ranks of Broadway royalty who have been honored with a caricature on the walls of Sardi's.

Saget returned to the New York stage following an acclaimed Off-Broadway debut in Paul Weitz' play Privilege in 2005. He is the host of the hit NBC game show "1 vs. 100," and known worldwide for his television roles, for which he set a precedent by simultaneously starring in two top-ten primetime series – the long-running sitcom "Full House," while also serving as the eight year host of "America's Funniest Home Videos." Saget recently guest-starred on NBC's "Law & Order: SVU," HBO's "Entourage," and was critically hailed for his appearance in the documentary The Aristocrats. His HBO special, "Bob Saget: That Ain't Right," is now airing and has been released on DVD.
The most celebrated musical of the 2006 season and the recipient of thirteen major awards, The Drowsy Chaperone received the most Tony Awards of any musical -five in total - including Best Book and Score, seven Drama Desk Awards including Best Musical, four Outer Critic's Circle Awards including Outstanding Score and the Drama Critics' Circle Award for Best Musical.
The Drowsy Chaperone began previews April 3, 2006 and opened on Broadway on May 1, 2006 at the Marquis Theatre (1535 Broadway). The acclaimed musical celebrated its final Broadway performance on Sunday, December 30, 2007. Visit www.DrowsyChaperone.com. Visit www.sardis.com for more on Sardi's.
Photos by Walter McBride / Retna Ltd.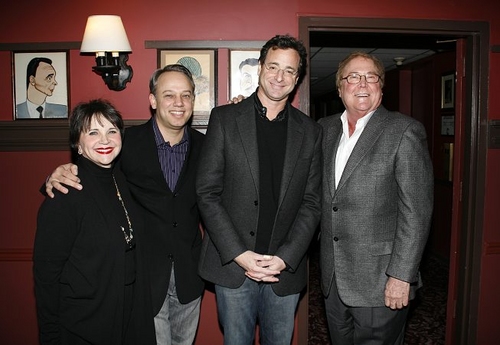 Cindy Williams, Roy Miller, Bob Saget and Bob Boyett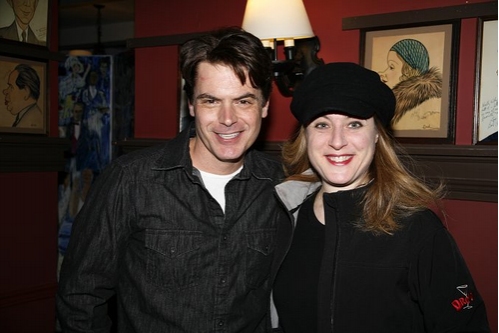 Troy Britton Johnson and Lisa Lambert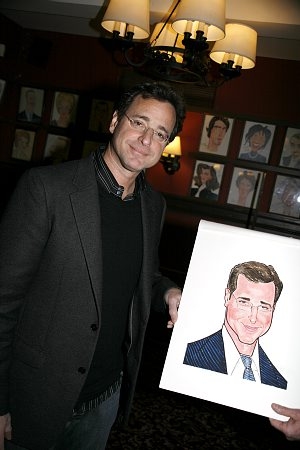 Bob Saget with his Sardi's portrait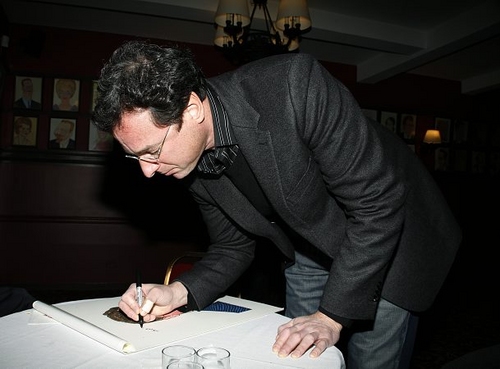 Bob Saget autographs his caricature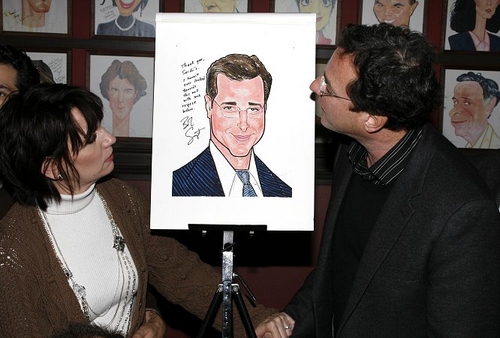 Beth Leavel and Bob Saget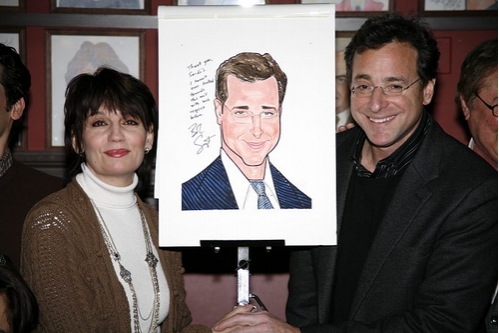 Beth Leavel and Bob Saget

Bob Saget with the cast and creatives of The Drowsy Chaperone

Bob Saget with the cast and creatives of The Drowsy Chaperone

Bob Saget's Sardi's caricature
Related Articles